7 Reasons why every waste clearance company in UK should consider using SEO consulatancy
1 – Likely to search from the phone
In the waste clearance niche it's very likely people will search for your services on the phone. This is backed up with ClickDo's rankings in the waste clearance niche already – we see people visiting from the phone more than the average. This puts emphasis on the responsiveness of your site more than ever. An SEO consultant will optimize your waste clearance website for the modern internet user, make it practical for him and therefore increase your Google rankings.
A responsive website will also help to convert the people that land on your site from other methods that Google searches. All your leaflet distribution efforts will have a greater return as it will simply be way more practical for people to browse and use your website.
2 – Optimized contact detail display
Waste clearance is one of the few niches where people call instantly – they want to be on the phone and call you. You need to make sure your contact details are up there for them to see. An SEO consultant will optimize this for you – it will be great for Google as it tracks the common flow of users and if they site offers them to engage in this flow.
A number shall also be displayed in a manner to make it easy for the visitor to call right away – make it a hypertext to be sure calling is 2 clicks away for the mobile phone visitors.
3 – Product and region pages
SEO consultant will make a page for each of your regions and products – this will be great for on page waste removals site search engine optimization. Your website will come off as more content rich to the search engines and you'll be able to target more and different keywords. This also allows to get very specific on what you're targeting with your SEO efforts for you waste clearance business.
4 – Cheaper client acquisition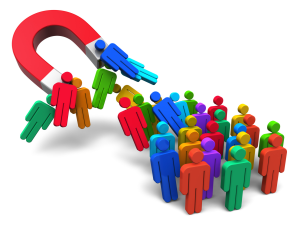 A waste clearance company endures a lot of variance while buying clicks with PPC – you don't know how the clicks will convert, you need to keep a big cash reserve for the budget and all it takes is for a competitor to start bidding on click as well to increase your costs or reduce the number of visitors you get.
With organic SEO rankings your waste removals company will see regular stream of visitors that will increase within time as your SEO agency ranks you better. It's not just a more regular flow of users, but also more control over the costs. You know specifically the amount you'll be paying every month and for the individual client acquisition costs this will be a lot cheaper than any PPC campaigns, especially in the very competitive waste removals and clearance niche where clicks cost a lot.
5 – Brand exposure
Waste collection business is no expectation to the best marketing of all – world of mouth. Generating the awareness of your waste clearance company is the reason why you put your logo on your vans. An SEO consultant will increase your brand exposure online, this also help to convert from your offline marketing efforts such as leaflets. In the modern digital age, nothing gives more credibility and initial trust than your waste removals site showing in the top spots on Google searches and active social media accounts.
6 – Target a region with SEO efforts
SEO consultants are the perfect way to target a specific region in London for your waste clearance business. Your business might be doing well, but there's always that one region where a competitor is doing better or for whatever reason you're simply not getting calls from.
A PPC campaign for this region will have a limited success potential for your waste collection company as there's likely to be only a few keyword that you must over-bid the average to win the traffic from your competitors that might be advertising on various search terms. A PPC agency is also not likely to only take upon a few search terms so you will have to do this internally.
In most instances, an SEO agency on the other hand can work with just a few keywords, this is as the local region based keywords such as "Waste removals Greenwich" are easier to rank with just a few links done a month with the right technique. This will increase your exposure and the number of calls from this local region. An SEO consultant is the perfect person and the perfect strategy to increase business for your waste clearance company in a specific region.
7 – Digitalaize your operations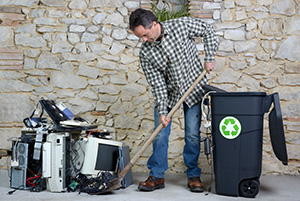 There are more reasons than listed on this article why a waste clearance company shall hire an SEO company, but the last on this list is digitizing your operations. Focusing your business on the digital marketing will increase the number of visitors – that's obvious but this will also focus you on optimizing your businesses operation by using the digital tools available such as booking and managing the waste collections.
ClickDo – Your SEO Agency in London
ClickDo has worked in this niche for a while now and we know it in and out – get in touch with us now to see what we can do for your waste collections business.