8 Key Factors To Remember In On Page SEO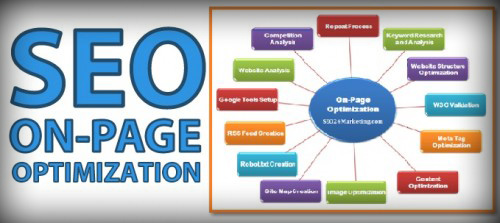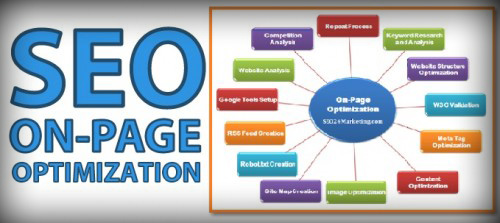 SEO is one of the tools that have changed the marketing and promoting approach. This is the enlightened age tool that is very popular among the people. SEO helps to increase the visibility of the website in the search engines and that is why there are many businesses looking for SEO services.
Customers seek for the results of their queries generally on the first page and that is why websites that showcase well SEO optimized products get more traffic through Google search results.
The first thing one should realize is that quality SEO always wins more potential customer than mediocre SEO wins. Hence, one needs to create the finest SEO strategy that starts with On Page optimization but there are some key factors which needs to be kept in mind, here they are:
Keyword Rich Content
Unique content is essential to have one a webpage, this helps search engines understand the nature and services of your website. A webpage should have minimum 300 words content with a keywords density of approximately 3-4%. Also, keywords should be placed in a manner that add value to content as well as look informative to users.
Search friendly Static URLs
It is very much needed to create search friendly URLs with targeted keywords for your website. Dynamic URLs that includes special characters like?,= are not search friendly and requires parameter handling.
Example of Dynamic URL
http://www.example.com/forums/thread.php?threadid=12345&sort=date
Above URL contains several special characters that make it difficult for a search engine to crawl it. Also a user will not be able to understand it easily.
Example of Static URL
http://theninehertz.com/mobile-application-development/ios-application-development/
While static URLs can be easily crawled by search engines. In the above example, you can see a clear structure of a URL that includes targeted keywords. Static URLs are also user friendly as a normal user can easily remember it along with subfolders and subdirectories.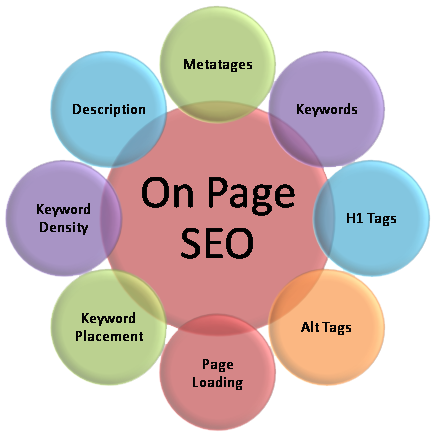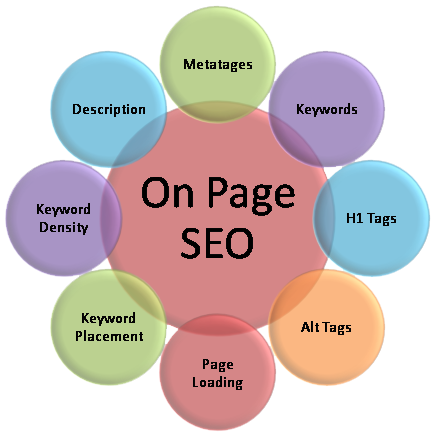 Title Tag
How would you recognize a movie that doesn't have a title? It's difficult to do that. Therefore, a web page must have a title so that a search engine and a user can easily recognize it.
It is greatly beneficial to make title tag informational and attractive with inclusion of targeted keywords. The title should briefly tell about a webpage to a user before he clicks on its search listing. The optimal length of title text is 50-60 characters along with your brand name as Google focuses more on brand not on keywords.
Meta Description
Meta description is another important On Page SEO factor that should be well optimized to get improved search results. An ideal Meta description should contain around 150-155 characters with important keywords and brand name.
Meta description improves CTR of a website too, all it needs to be persuasive and instructive to users. These 155 characters of Meta description are a great chance to summarize key factors of a webpage's content. Hence, it is suggested to write it wisely.
txt
Robots.txt (Robots Exclusion Protocol) is a text file that tells a search engine, whether it has access to index or crawl a webpage or not.
A basic robots.txt code looks like this
User-agent:  *
Disallow: /abc/
Disallow: abc.html
The above Meta Robots code will tell all search bots not to crawl directory "abc" & the webpage named abc.html
As you can see this file is very useful if some pages need to be prevented from indexing. One can simply mention the webpages or directories in a predefined format and search engine won't visit those pages.
Page speed
In today's world nobody has got time to wait, hence your webpage must load as quickly as possible. Page speed is a strong ranking factor that needs to be taken seriously. Although, there are so many tools available that provide page speed score for a website, but Google's own page speed insight tool is the best.
If a web page speed is not good then it is suggested to take further actions which comprise following considerations:
Gzip compression Minify CSS
Avoid redirects
Minify HTML
Leverage browser caching
Minify Java script
Reduce server response time
View port size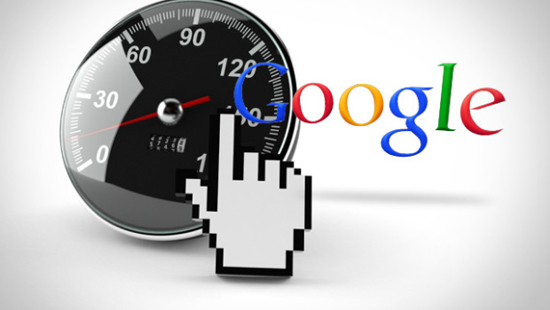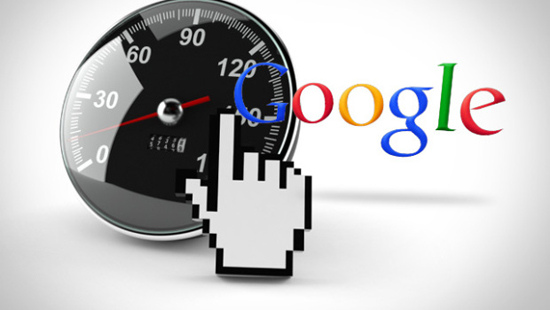 The page speed score can be boosted if these recommendations are applied successfully to a website.
Sitemaps
A sitemap is like an index of a book where a user and search engine can easily locate webpages of a website. There are basically two types of sitemaps:
HTML Sitemap: This type of sitemap is mainly created for the user's convenience so that he/she can easily navigate throughout a website.
XML Sitemap: This type of sitemap is formed for the convenience of search engines. There are following types of XML sitemaps:
XML Sitemap
ROR Sitemap
Image Sitemap
Video Sitemap
News Sitemap
Mobile Sitemap 
Structured Data Markup (Semantic Markup)
Structured data markup is a set of HTML codes that tells the search engine to contextually understand the meaning of the information provided on a web page. Scheam.org is a type of structured data standard that is followed by all three main search engine Google, Yahoo and Bing.
Its implementation improves a website listing on SERP as well as the CTR (Click Through rate) which drives more traffic to your website.
Most of the time people ignore the quality of the content and that is where they fail. Bad content devalue your website authority; therefore it is important to increase the quality of web content along with these On Page optimization factors. Elements like title tag, Meta description and structured data are very important when it comes to getting high ranks and traffic for your website. Hence it is vital to master these on page SEO aspects before you start SEO for your web projects.