Advance On-Page SEO techniques to Rank Local Business on SERP's in 2015
The local SEO game is getting tougher and our research team at ClickDo is always working to find new ways that can help us rank our local business clients on the top spots of Google, Yahoo and Bing.
Recently we found out some On Page SEO techniques that works well  and one of my SEO analysts at the company  did not like the fact that I wanted to share this with every other agency/consultant. Logesh Kumar is an expert in this area and he is doing a great job for all our clients when it comes to web page microdata implementations.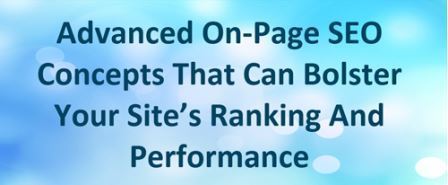 Before reading below we hope that you know what is On-Page SEO and why it's important to do perfect On-Page SEO. You may read this article for that: Anatomy of a Perfectly Optimized Page
So what are the local ranking dynamics that works well these days?
Implement Schema Markup on your website code
Schema markup itself is not a ranking factor, but we found that it gives a massive positive effect and the ability to effect other local SEO ranking factors that helps in ranking a website on SERPs' top places.
When the schema markup is implemented to the site's code it helps the search engine crawler to easily craw the website and makes it fall in love with the website. So you see how it becomes a great way of getting loved by increasing the crawlerbility of the website.
When the schema markup is implemented it makes the content easier to read by search engines and helps in better indexing. This gives a better chance of getting noticed by search engines that eventually helps in higher rankings.
Get the right XML & HTML Sitemaps on your local business website
Like having the Schema markup, it's crucial to have a XML sitemap that helps in feeding the search engines. We came to realise that even having a HTML sitemap format helps and that gets the edge.
Optimize the Atom/RSS Feeds
These feeds optimize the sites search engines and gets the boost. See  what Google Feeds Team member Alkis Evlogimenos recommends:
Adding the URL of any new or significantly changed page to these, along with the time that a modification was made. To disseminate information broadly and efficiently, he recommends using the PubSubHubbub protocol to indicate that a feed has been updated.
The above are some of the advance On page techniques we use on our clients website and you can see how we used those techniques to rapidly rank one of our recent clients. If you are an SEO, you may check www.angelorthodontics.co.uk to see a perfectly done On Page Search engine optimized website.
If you are looking for mobile rankings, it's very important to get your business website mobile responsive. We have found a great solution for that and this website which is not mobile responsive www.vonviljunk.co.uk   will have a a mobile version in the coming weeks.
Check www.seoagencyinlondon.com on Desktop and Mobile to see the difference.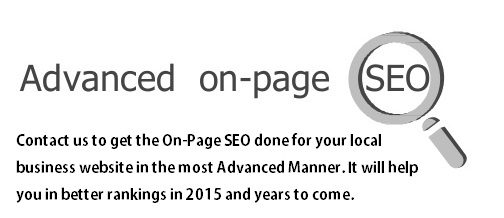 See the recent post by John Mueller, a Webmaster Trends Analyst, on new Mobile Usability Features in Google Webmaster Tools and its importance for  businesses looking to boost mobile SEO results.
Finally we can say that creating schema markups is the most advance On-Page SEO implementation that is vital for your local business's higher rankings on the SERP's.
Get in touch with us to get your On-Page SEO done at the most epics way that will seriously bring results with a comprehensive digital marketing strategy.