Best Anchor text Strategy for Post Penguin Google Algorithm
Building backlinks is still the most effective way forward to rank website on the top positions on the SERP's for your money terms. But things got very hard after the 18th October Penguin 3.0 Algorithm update. And some SEO's have given up on search engine optimization or basically have no idea on what works now.
As a Digital Marketing Agency in London, we continuously look for better ways to rank our local business client websites and we found out the most Effective Anchor text Strategy for Post Penguin 3.0 Algorithm after hours/days of experimentation. Honestly we had over 13 of our client websites dropping  their positions on the SERP's on the 18th and most of them sites are climbing gradually with this SEO Effective Anchor text Strategy.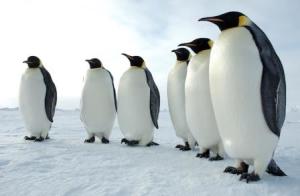 Today in this article we are going to explain the right anchor text strategy for your off-site link building and be as safe as possible from any future Penguin updates.
If you are a client, check with your SEO agency, if they aware of this and how they would go about do the link building for you.
Build backlinks to be partial match keywords. For example if you are trying to rank for "Rubbish Removal London" (A Keyword that we owned #1 spots for over 6 month in 2014 and now on the 5th spots – Keep a look at it and see how we will rank it again) the anchor text (Backlink) should be something like "Brand name + Waste Removal in London" these long tail brand + Anchors works well and We've managed pull our client sites that dropped in rankings after 18th. **Out client site dropped for "Rubbish Removal London" to 9th place on the 18th and now back on 5th spot as of today, showing great signs of moving up on the coming days.
The next safest links are building Naked URL backlinks from authority sites. So point backlinks from articles to be like "www.brandname.co.uk" or another random phrase but gives a similar meaning close to your target keyword.
Build brand backlinks, as they are bloody safe and give you the link juices nicely and safely. If the On-Page SEO is done perfectly on the site, it just that you need the link juices passed on to that page to get the movement. This is however time taking, however that's the best safe way forward, we we look at how Google is chasing after the backlinks built purely to achieve rankings.
Now we at ClickDo Ltd. recommends for all our clients to have a long term strategy and have patience with your SEO consultant or agency that you have hire to get ranked. This strategy won't really help you rank as much as an exact match anchor but you should decide your long term goals and discuss with your SEO Agency on your objectives. Bacause Google is after all the possible manipulative rankings you try to get for your website on the search engines.
So this is what you have to do now to be safe in 2014-2015
Be Natural with words like website, click here, this website, see the homepage, etc.
Use your Brand Name as much as possible – The name of your website like "ClickDo" or "Fernando Biz"
URL – The actual URL of the target page: www.cilckdo.co.uk
When you get the above anchor text strategy you are as of now all safe and ready to get the movement. As I said above it;s just that's slow to get top spots like it used to be before the 18th October 2014.
So does this all mean SEO is dead or not possible to get the rankings? Hell no!! We've moved this site to couple money terms with this strategy and already on the 5 page for two of the main target terms "Digital Marketing Agency London" and "SEO Agency London" without any PBN links or direct anchors. And we will be working on the most safest techniques and expect to get this site ranked in the next 2-3 months time. Just that we spend a very less time optimizing our own sites these day 🙂
Does PBN's still Work?
Yes they do, but be careful if you are trying to get aggressive with PBN links, especially if you are trying to to go hard on their exact match anchors this time. Because Google is still rolling out the Penguin 3.0 update as we mentioned on our last article.
To close with, we highly recommend you target natural, branded and URL anchor texts when you are optimizing your money sites.
In the next article we will bring you how we monitor our rank and bank money terms on the search engines.