Learn the Top 4 Blog promotion strategies and grow your blogs
Are you looking to grow your blog untapped blog promotions strategies? – Then you are on the right page and on this article, top Indian blogger Preet Sandhu explains the best blogging strategies to grow your blogs.
If people claim quality to be the only factor to rank your article then that's definitely not the exact statement they are quoting!! Yes! Quality isn't the only secret of a successful blog. It's true quality content is need of an hour and will always win, promotion is critical to traffic, engagement, and lead generation metrics.
Are you aware of the fact that more than 2 million new blog posts are published every day on the internet? Well, the point is, how many of those 2 million blog posts find readers, get social engagements and are successful at converting the blog visitors into subscribers? No! I don't have an appropriate figure, but yes i know that hardly 1% of them.
YES! creating great content is extremely important to attract readers, but after the creation of quality content, its marketing is need of an hour. You have to showcase your creativity to viewers and let them judge whether they want to follow you or not.
ONCE YOU WAKE UP! You find so much competition out there that you need to get some really amazing tricks to grab readers' attention on you. Common!! You just can't afford to sit back and wait for your turn to come. IT WILL NEVER HAPPEN!!!!
Entrepreneur Renee Warren writes, " The success recipe is 20% creation and 80% promotion."
Ahh!!! I am not scaring you but yeah it's never too late to start. If till now you were producing and waiting than HANG-ON!!!, the time has come to showcase your piece of writing in front of the world.
Thinking!!! How should I promote your blog post in order to generate a traffic and Shares hike? Well, that's the reason I am here. After long research, I came across extremely powerful methods that can surely generate a flood of traffic.
In the next ten minutes, I assure you to provide some extremely mind-blowing strategies that are actually WORTH IT!! and will surely take your website in a new direction.
I would like to give a glimpse of something that exactly I am going to explain in the next 10 minutes. Well, I'll begin with blog promotion strategies, I'll tell why "CONTENT IS KING", why is social sharing backbone of a great blog, why reaching influencers acts as the boom to a blog, also we will find out how email marketing helps in bringing the audience to your blog.
See a video tutorial here, >>>
Now, let's just not waste more time finding, why you haven't started a blog promotion rather let's find out what are the blog promotion strategies that work out to build a successful blog.
1. Content Should Be 'WORTH IT'
Starting from the basics of a blog i.e "CONTENT IS KING" strategy. Yes Of course! Influencers are never wrong (* Influencers are big players like Jeff, Brian Dean, Neil Patel, Harsh Aggarwal, etc. The one who have established authority in their niches over the internet.)
When they say content is king, they actually mean, Quality Content is a king, and also not just the Quantity of the content matters. Thinking!! Well, with this line I mean along with content social sharing and post engagement also matters. Are you aware of the fact that Brian Dean publishes only around 30 blog posts, in the whole YEAR? But still, he manages thousands of subscribers every year.
Now, getting the point!! So, you just need to publish the "BEST" Content. Just make deep research on what you need to tell your readers, doesn't matter if it takes days to write a single post. But, what actually matters is when you do a curtain raiser to that post it should be actually, WORTH ITT!!


If you think from a reader's point of view than definitely, you want to read something worthy of your time. Generally, I come across blogs where people talk nonsense on the name of the topic seems like as if they are slapping the readers with their 'So-Called' Content.
Guys, when we talk about content one needs to be crystal clear with our point of view that what you want to convey to your readers. Lets, take an example, if you want to tell people about how to blog then you need to convey everything to your readers like from where to get a server, (For eg- wp-engine, SeekaHost) to setting up of a website to putting of content in the website. Whereas, I find many bloggers talking everything about blogging expect how to do blogging. So, that's the point where you actually create a difference.
<<<Guys, If you want to make your website a brand, TRUST ME! there is no better choice than WP-Engine web hosting. They provide quality service that add on to a better ranking for your blog. >>>
Now, coming back to the topic, so let's discuss how you should present your blog post in front of readers.
While writing a content you should be clear with few basic points,
• Structure Of An Article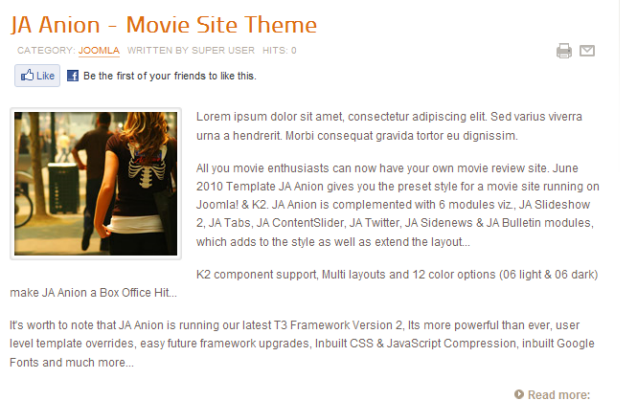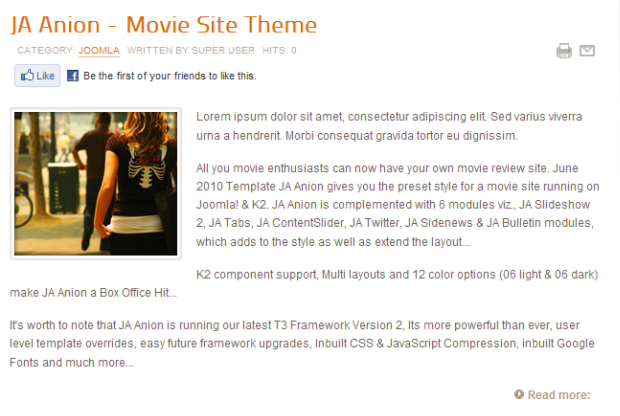 You should be really good in building a nice structure for an article. Fthe rom structure, I mean to talk about, adding infographics to make the article self explanatory to the readers, try to post, How-To posts and round-up posts, as these type of articles fetch a lot of attention in social media. Also, try to add images to explain more clearly about what you talking about.
• Content length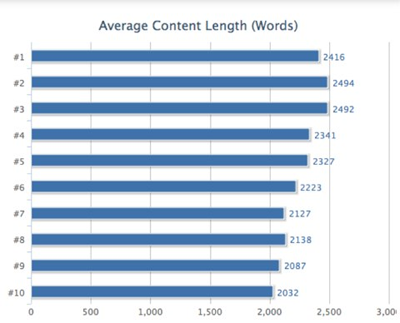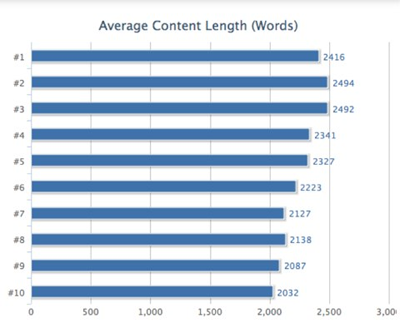 According to a research by SerpIQ, the good and informative article need to be more than 2000 words long. The logic behind this is that longer posts are well explained and presented in a awful manner and also it get more social shares.
• Attractive Heading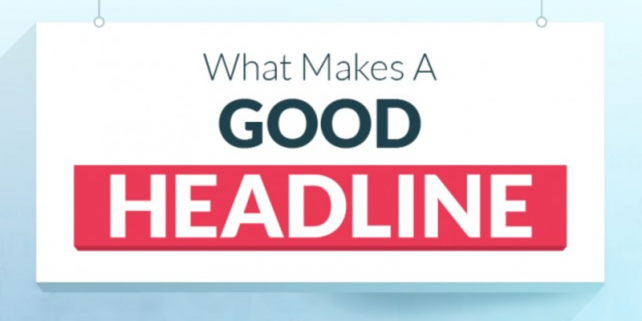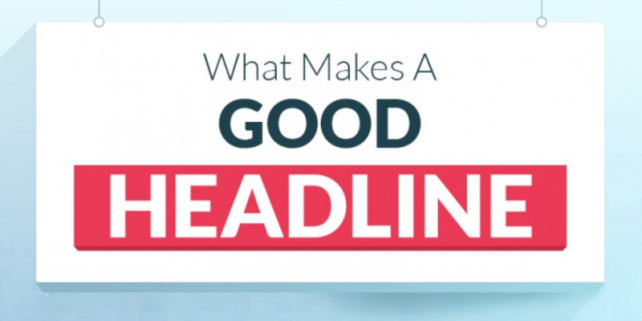 It's a fact that 90% of people decide whether to read your content or not,the on basis of article headline. So, always try to create tempting headlines to fetch more social shares.
• Social media sharing widgets


Always add social media sharing buttons after the headline the of blog article. Just keep the relevant social sharing options of most liked social networks like, Facebook, Twitter, Google+.
2. Social Media Posts Optimization For Engagement
Now read this point CAREFULLY and find out where you are TROLLED!!! by most the of blogs. So, what most blogs advice, 'Share your content on social networks.' Ofcourse, a non blogger also know that you need to share on social media to get your stuff out in front of people.
BUT, what most blogs don't tell you, is that how to optimize your social media posts for engagement (shares, likes, favorites, replies). So, engagement's aa re MOST POWERFUL tool to get traffic to your blog.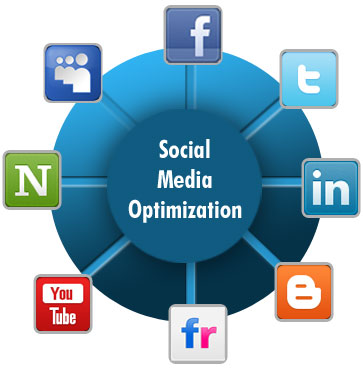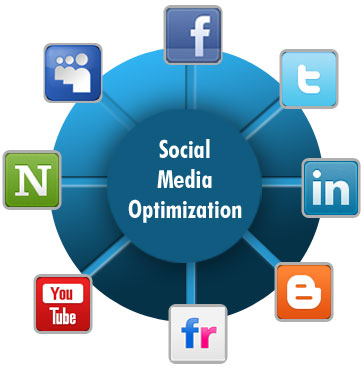 • Length Of An Article
Different social networking sites have different ideal post length that attracts the highest engagement. So, in order to increase your article social engagement, try to limit your posts to the ideal character count.
• Hashtags
Hashtags (#) are a vital part of the social media vocabulary. They can be used to boost the reach and can make a good exposure of your posts.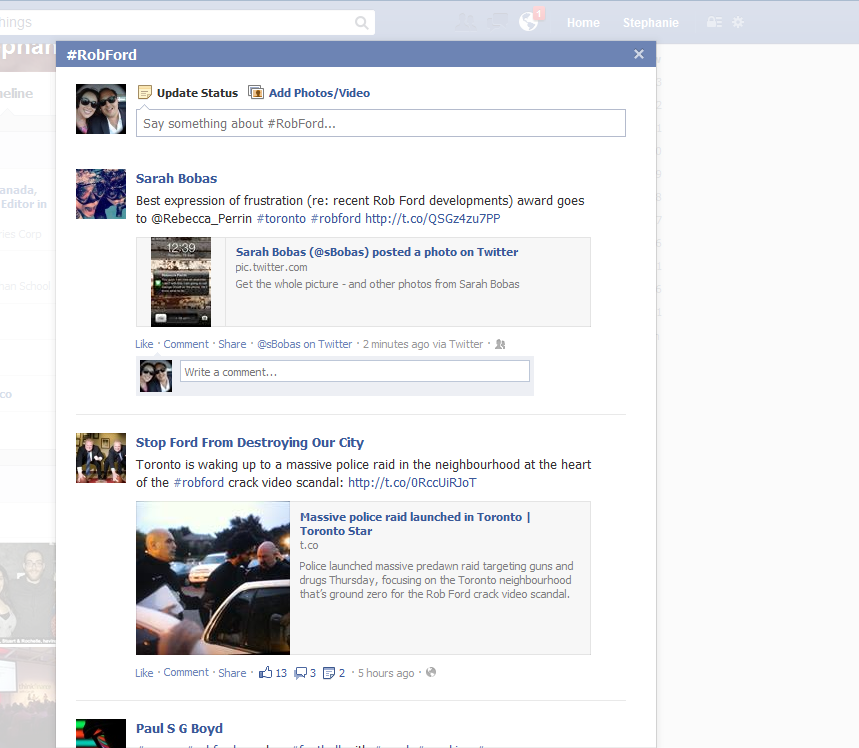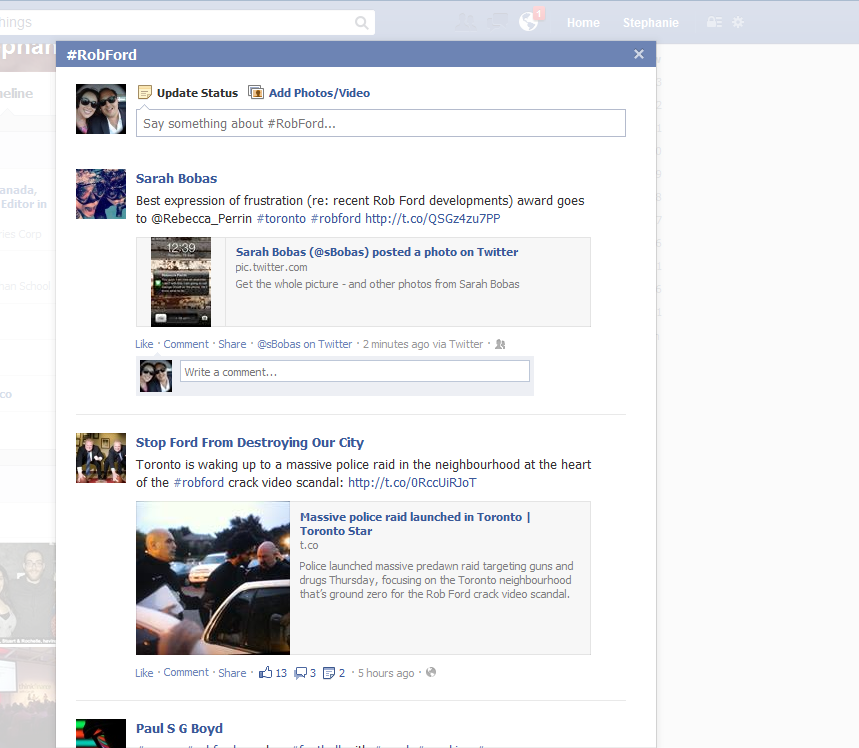 Let me expl toain you how Hashtags can create magic to your blog post shared on social media,
Facebook – By using 1-2 relevant hashtags on Facebook you can fetch additional 593 interactions on average.
Twitter – If you tweet with 1-2 hashtags than you can find 55% more retweets.
Google Plus – Your exposure would be doubled, if you use 1-2 trending hashtags in Google Plus posts.
• Images
A Long essay can be really boring to read and moreover, a reader won't like to read it until and unless he/she has a final exam in connection to that particular article.
Well, Visual content always work like a charm. This type of content works well to bind a reader and let me scroll down to till the end.
Facebook -If you add 1-2 images to your posts you can find out 35% more engagement.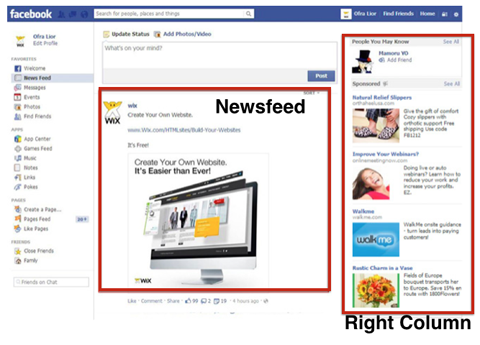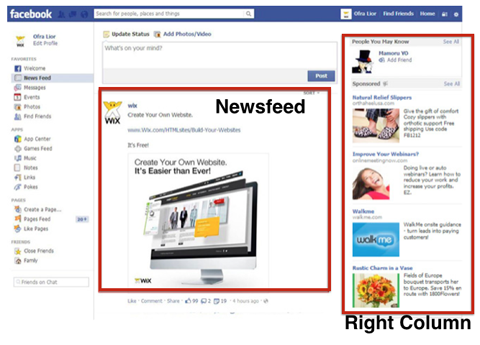 Twitter – If you tweets with images than you are definitely gonna get 200% more engagement. One plus point with Twitter tweets is that, you can tag up to 10 Twitter users in image Tweets. This leads to a great outreach.
Google Plus – If you post images along with blog post on google +, than you will find 94% more +1s and posting a GIF will get you 39% more +1s on Google Plus.
3. Quote influencers and fellow bloggers
Influencer outreach is most recommended especially in the content marketing niche. Almost every second person talk's about it and favour's it but i feel there's hardly a single person who actually do it in a right way.
Hey!! If you are a newbie sitting outside this screen than let me explain you, from influencer i mean all those big giant's in the field of Internet marketing. People like Neil, Jeff, Mohammad, Brain Dean etc, who have an established authority over the internet on their Niche.


Influencer outreach works like a charm, if done in an indirect and subtle way. Rather than sending a email to your target influencers, you should frequently quote them in your blog posts. In addition, to t,his you should link back to their content.
Try to produce short content snippets, tweetable quotes, etc. from other blogs or quotes an by influencer, using "Click To Tweet". While doing this, you have to make sure that you @mention your target influencer in each tweetable quote.
Keep this in mind, once your post goes live, try to send out individual Tweets to all the people you've mentioned in your post in order to get attention from them and make your place in their good lists.
*How to get influencer engage in your Blog post:-
• Interviews
Interviews are one of the best strategies to engage influencer in your Blog post. Want to know why? Here's the reason,
When you interview an influencer, he/she is directly involved in the activity. Hence, that can fetch you a lot's of traffic from their fan-base, and as they've a huge established fan base due to their achievements. So, definitely, your blog will gains a huge SERP boost
• Backlinks
Just imagine getting a text backlink from Brain Dean. Can you ever think this in your wildest dreams what charm a text Backlink from Neil Patel, Darren Rowse or Erik Emanuelli can create to your blog? Well, yeahh it can do wonders in a day.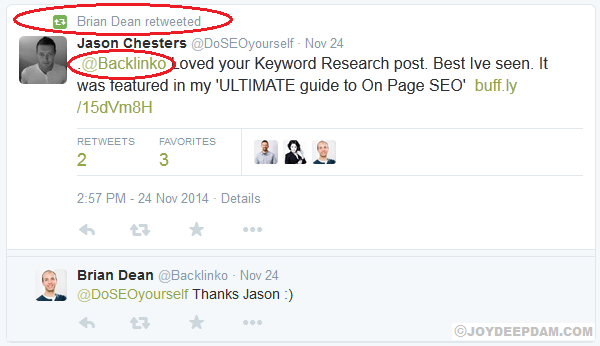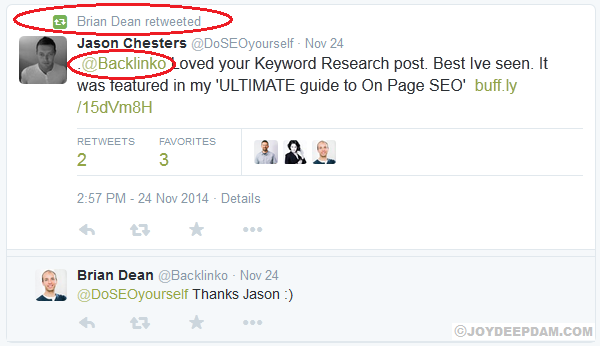 • Mentions Them In Your Post
If you mention them in your post, it is just another way to approach them and to get their attention.
4. Reach Via Email
If you want to fix your readers, than bind them up together. Ahh!! I am not saying fix them with glue, lol, binding means turning them to your subscribers.
Have someone told you ever to gather a huge email list, yeah i guess may be you heard that from big fishes or may be you read them out in some blog post. Hey, wait! how many of you actually laid emphasis on this!! ( Well, your choice anyway ).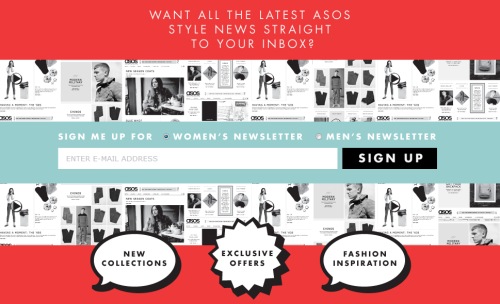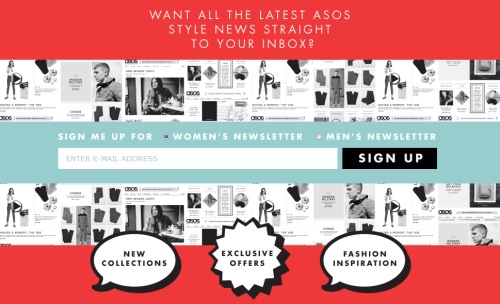 Email lists are one of the bestest ways, to get potential customers and generate direct hits out of them. Thinking how!!!
See, if you are approaching someone from your email list, than ofcourse he know you, Right! So, he already have a trust on you and know that you convey real facts and figures, and that way it's easier for you to pitch a sale to him, rather then trying to sell your product to an organic hit.
Find out below, the audience Neil Patel generated in a month in the year 2013 using "only" the emails.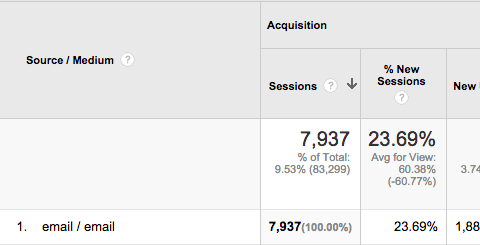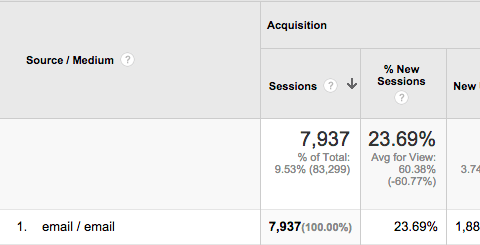 So, just don't think and get a plugin for yourself to gather a huge list of emails and start building your Email List now.
<<< Guys, email marketing acts like a boom to boost your audience and get more sales. I personally use Optinmonster for gathering email list, I GUARANTEE you can't get better plugin than this one.>>>
(Click Here To Read : OptinMonster Review : New Features, Themes and Forms 2016)
Email marketing is definitely one of the biggest and most effective blog promotional strategy one can ever use.
5. Using Paid Content Promotion Services From Leading Blogs
If you want to grow rapidly in this industry than go for paid content promotion services. Confused! What are paid content promotion services? Let me explain you, in order to drive traffic from a leading blog you can pay those websites to publish your content in their blog (based on your selection criteria). Now Understood!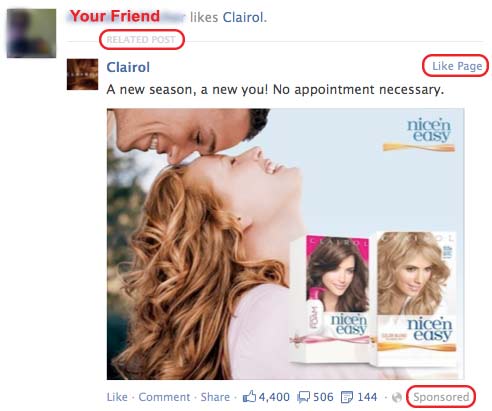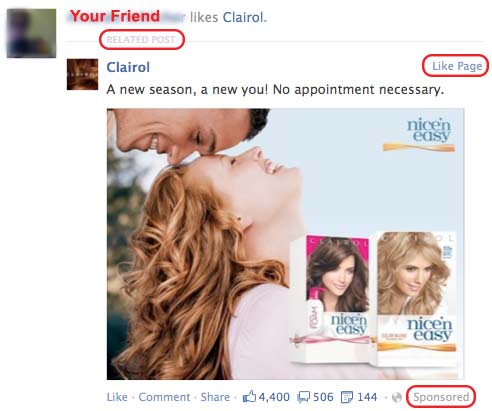 Coming back to point, using these paid services can fetch you drive a massive amounts of traffic to your new content. You will find your content at the end of the blog posts on other leading blogs and is shown as suggested content to the readers.
You can use these below mentioned well-known content promotion networks,
1. Taboola
2. Outbrain
3. LinkWithin
Let's Sum Up –
So, this is the crisp, detailed article that tells you the main core of what is essential to promote a blog. All the strategies discussed were not just invalid things that may work or may not.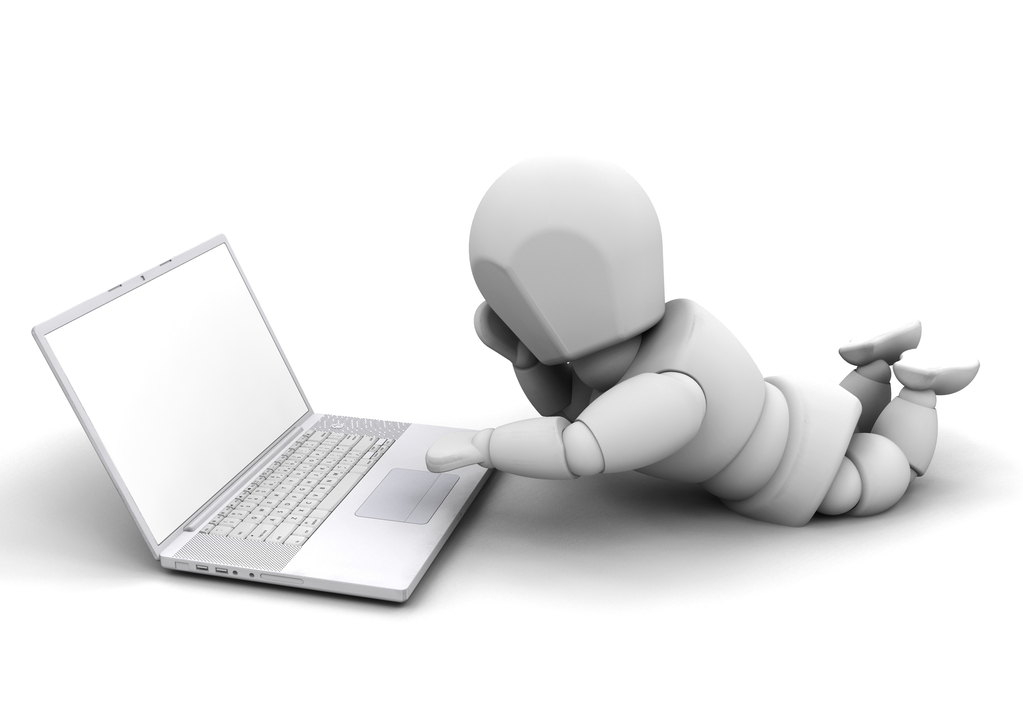 TRUST ME ! If you follow these strategies your blog can see a drastic change in terms of audience. All these above strategies are actually tested, and hence proved methods, that will guarantee you success. I agree they are really not that easy as they are found while reading, but if these are implemented than no one can stop you to get the massive audience to your blog.
In all this, DON'T FORGET BASIC, that 'Content is King'. If your content is good than only the next strategies will work. If your content is good even the reader can share your content and would love to be interviewed by you as they find out different amongst the hoards of crab copy-pasters.
Finally, creating great and 'Quality' content is just one part of the equation. But, in order to build readers, attract new traffic and convert readers into subscribers, you need to really work hard regularly and promote your content as much as you can.
So, just chose a blog promotion strategy which can save your time and effort. Be a smart player, find a technique amongst the one discussed above that give the highest return in the shortest time and with the least effort. Also, develop a marketing routine and indulge yourself in different promotional activities.
So Guys, that was all i wanted to share. I hope all your doubts are clear. If you like the post i suggest to you share with your friends who are still hustling to get readers for their blog.
Thanks 🙂