10 Proven Content Types Your Blog Absolutely Needs
If you are an online marketing expert, then surely you are aware about the importance of content on your website's blog. To engage more users, it is important to create quality content on a regular basis.
Creation of more content is very good. But, if you are creating the same type of content repeatedly, then I don't think that the users will be interested any more in it.
Choosing a right content type for your blog is just like a challenge. Generally, the users don't like to read the same recycled content, they want something twisted with new things. To help with your content marketing challenge, here I have listed 10 types of content that can really help you in engaging more audiences for your blog.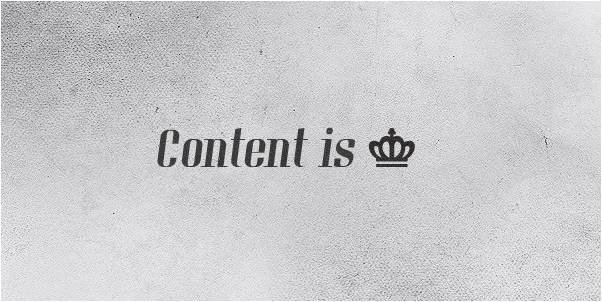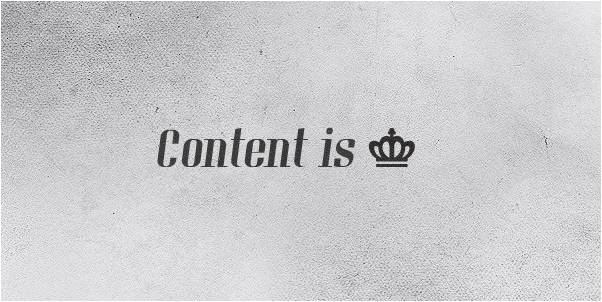 1. Infographics
As the name suggests "info+graphics", which simply means a piece of information presented in graphical format. A study states that infographics are more viral than content. According to this study, infographics are more likely to be shared compared to presentation and other kind of documents. Top companies like Quicksprout, Kissmetrics often publish useful infographics on their website.
Infographic is the perfect way to communicate with the readers, but in order to engage the users with infographic, you really need to make it interesting and useful. To create infographic, you can either hire a graphic designer or may use free tools to create your own.
Wordstream, a popular internet marketing software and PPC service provider has greatly increased the traffic on their website with the help of interesting infographics.
2. How-to Guides
Break the long piece of content in short and simple steps and write a useful "how-to" guides. The title for "how to" guides can be anything relevant to your website.
For example, if your blog is all about employment, you may choose the guide topics like "How to write a good resume", "how to write a cover letter", "how to apply for a job" etc.
The users simply want to find what they want. Providing their answers in such type of guides can help you to establish a good connection with your audiences. Wikihow is a good example of "How to" guides, attracting thousands of daily visitors.
3. Present a case study
Case study depicts your real success example to the audience. Let people know about what you have done for your clients, how you did it and what results you achieved. Create a detailed case study on your past work or research and present it in a clear way.
While creating a case study, keep some important points in mind such as summary, challenges, results, conclusion etc.
4. List Post
List post is a very good way to grab the attention of more audience. They are a great traffic builder and more likely to be shared on social platforms. For instance, if you are running an SEO blog, you can divide your long piece of content in a useful list such as "12 great tools you should use for SEO", "Top 10 ideas to increase conversion rate of your website", "20 ways to engage more traffic to your website" etc. You can see the best examples of list post on ListVerse or List25, both are very popular sites and getting millions of monthly traffic.
But, while creating a list post, make sure that it belongs to your niche and providing something valuable to the readers.
5. Product reviews
Before buying any product, people often love to research about the product. They usually want to know whether they should buy the product or not. Users are more likely to buy a product, when any third party is explaining about its good features. IntelliAds increased the conversion rate by 33% and order value by 129% with the help of product reviews.
Before you write a product review, make sure that it is relevant to your website. For example, if I am running a website which writes about smartphones, then I can't post a review about Coffee Drip Kettle, because none of my audience is interested in learning about cooking products.
6. Videos
There are billions of internet users, who watch videos on YouTube, Vimeo and other video websites. YouTube is considered as the second largest search media and receives more than one billion unique visitors per month. Also, the videos are most sharable content type on the internet. According to the recent study, Videos are the future of content marketing. Thus embedding a short and interesting video in the content can be a great source of traffic for your blog.
Wasp barcode deals with barcode softwares, increased their traffic by 450,000 visitors, demo lead generation by 63%, and got more than 4000 Youtube subscribers by posting a customer testimonial video.
7. EBook
When you have a big collection of resources, you can convert them into an e-book. E-book is generally a downloadable product containing around ten thousand words, often available in a free PDF format. It is a powerful way to share your knowledge with your audiences.
Retargeter is a digital advertising company in San Francisco. They were looking for more content download and increased visibility. To achieve the goal, they published an ebook "A Comprehensive Guide to Retargeting" . After 5 months of publishing the ebook, they got incredible results with 88% increment in conversion.
8. Podcast
Not all of your audience love to read, some of them may like to listen. For such type of audiences, a podcast is a great type of content. People can listen the podcast at any time, whether they are driving or doing exercise. The good thing about the Podcast is that it is inexpensive and can be easily created with the help of Podcast creation tools. Pat Flynn, earned over $40,000 per month from website traffic with the help of podcasts.
9. Link Post
Much similar to list post, the only difference is you are not writing a full content about any topic, you are just searching for valuable resources and information elsewhere and sharing them on your blog.
10. News and Research Post
Blogs are often considered as a major hub for latest news just like online magazines and newspapers. Post the latest news on a regular basis in your niche and become a major source of your industry relevant news.
Hybrids of above 10 content types can be proven very effective and convenient for your blog. But, before planning a new content strategy, keep some important things in mind that not all the content type would be beneficial for your blog. Type of content may vary based on your brand. Therefore, pick the best one and put your best efforts to get the perfect results.