Google Penguin 3.0 still continues to roll out worldwide even after 18 days
It's been a busy time for us all at ClickDo Ltd. And this is the very first proper article on this blog. The short article is about Google Penguin algorithm 3.0 update and the news that it's still rolling out worldwide.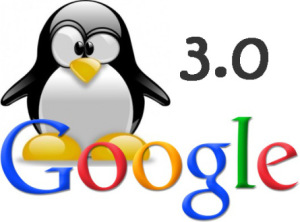 It's been 18 days since the 18th October all that happened. All the mess was on the web on that Sunny day. Today on Search Engine Land it was stated that the update is still happening worldwide web and that could still effect in taking down any sites that Google thinks to be having done Blackhat SEO, which is called backlink building from PBN's and other types on link building tactics.
Previously we thought it was a push button thingy that Google press on a weekend and then it's about it, and everything turns to normal in couple of days time. This time it's not like that and the journey is still haunting websites that are trying to get ranked by manipulative backlinks.
It's said that this update only effects for less than 1% of English queries and that it would roll out for the next few weeks leaving a the web a messy place for local business SEO's. So for us at ClickDo local SEO services it's been one hell of time, even though we only experienced clients sites dropping places on the SERP's or in worst cases went to the second page.
The below are taken from the Search Engine Land for your information
Google's John Mueller confirmed this in a video hangout yesterday morning on Google+. The first question was about Penguin, and John Mueller said, "As far as I know, the whole data is still rolling out slowly."
You can see the question and answer record 35 seconds into the video.
Webmasters and SEOs are also still seeing this slowly roll out and are having a hard time getting a handle on which algorithms are impacting which sites. Why? Well, we had Panda 4.1 roll out slowly and also the Pirate update overlap.
So now we think that you have a clear idea about why your commercial website is still struggling to get back to it's top places where it used to be.
What we would say is, take this time and build your website to be more content rich and resourceful for your target audience, get involved socially and get the best possible social love for your website.
Learn more about Penguin algorithm over here.
You may also read Struggling with Google Penguin 3.0 Update! an article by Fernando on his personal blog, www.fernandobiz.com/blog