Google RankBrain – How to Churn Your SEO Game to Rank and Bank?
Hello SEO Geek, Presenting today the insights on recent Google Algorithm RankBrain. It's been a quite long, Big G haven't come up with any Update that might shake the SEO industry overall. It seems like RankBrain is something which is going to Bang on heads of SEO's across the Globe.
It is a universal truth that "Change is a Part of Life". So, Digital Marketing or Internet Marketing is the field where one always needs to be observant to play a profitable SEO Game.
The Game of SEO is Continuous process & with consistent learning & implementing stuff you can become a Game Changer.
Let's get back on track with Google RankBrain.
• What's that is all about &
• Why you must know about it?
• How that can change your SEO Strategy in 2016?
RankBrain has been developed since hummingbird was introduced. Beginning of Google Semantic Web Engine what Hummingbird was. This is because of complex queries come in and more natural language type patterns. It is because of Google Voice. People speak instead of just typing & that's where hummingbird comes in.
The overall objective of RankBrain update is to make Google move towards Artificial Intelligence. Now you easily have a virtual conversation with you & it's so smart to identify the searcher intent & will show similar results.
Here is an example of how Artificial Intelligence works in Sense of Google. Check out the queries & how it showed relevant results.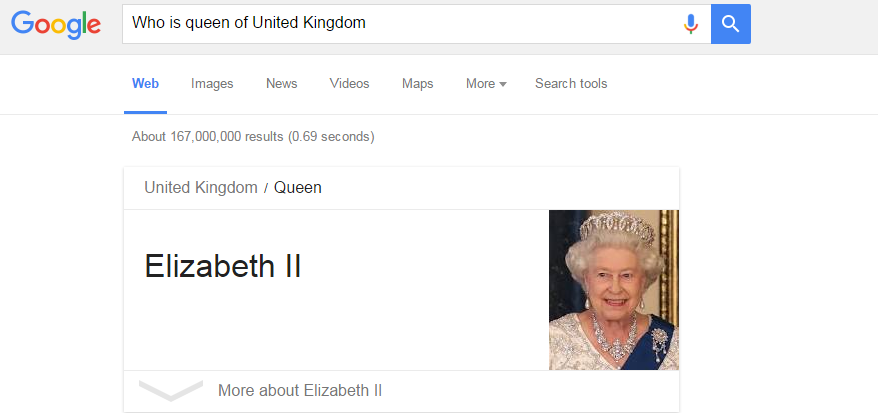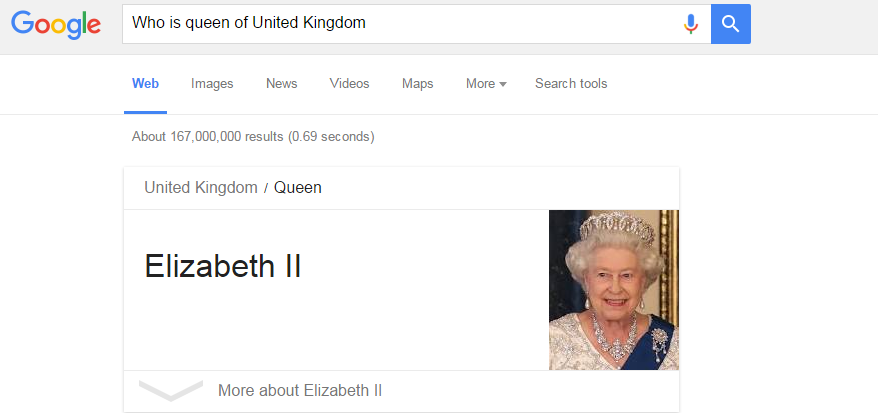 Mentioned below are points highlighted you Must Know about Google Algo Update – RankBrain
1. Stay Focused With Content
While drafting your SEO Strategy it's now the time to stay focus with your Content. Earlier, we use to divert focus on creating variety of content on site gets confused by Google. This in turn leads to No Ranking or traffic to your website.
2. Single Page Content to Stay on Top:
Due to Google update RankBrain every SEO should have to concentrate on Single Page Content instead of creating multiple pages for similar terms to rank for a primary keyword.
To elaborate more on this have a look at the below example
For E.g.: If you want to rank for similar keywords say
"SEO Company London"
"SEO Consultant London"
"SEO Services London"
Being above keywords closely related as per the recent update it is advisable to target them on the same page instead of creating separate pages.
How to do this?
Divide the Page content into Sections or Headings to target relevant keywords. Doing so will add more value to the overall content. Similarly, Big G also crawl the content on the same page & can easily target relevant keywords.
3. Make your internal linking Strong:
As per the SEO best practices internal linking of the website should be strong. Now, because of RankBrain it is advisable to focus on Long Tail sections like Questions. You should must Internal Link to all Top Level Pages that covers all keywords.
For E.g.:
https://clickdo.co.uk/seo-services – Top Level Page.
https://clickdo.co.uk/digital-marketing – Category Level Page
https://clickdo.co.uk/social-media-marketing – Category Level Page
Every Page Should Link from Category Page to Top Level Pages but not through Keyword Silo. It is essential to link internally through Long Tail Keywords like questions as showed in the example below.
For Instance: (A Para on Digital Marketing Page)
We have a dedicated team of passionate SEO's Experts that can help you to get you on Top of Google. Do you want to know about how we cater our clients enrolled for SEO Services?
This makes the picture clear that one Top Level Pages with 1500-2000 words is much more effective compared to pages with same keywords. As per the recent Algo this gives boost in rankings.
4. Avoid Being Keyword Centric, Be Synonymic:
Yes it is true you should avoid adding keywords in the content and should move towards synonyms. You must include as many keywords synonyms as possible because it will widen your chance to rank on other terms that you might haven't targeted.
Google is getting smarter when interpreting the searcher intent and seeing towards what people are looking for. This is clear sign that Google is minutely observing for intent of the users and assist them to get them relevant results.
In addition to this you should also concentrate on Syntax, Grammer in English language which is now a priority. So make sure you use ton of synonyms & LSI (Latent Semantic Indexing) & ton of objects like Schema markup that ease Google to give value to your page content.
5. Catch Lower hanging fruits (Keywords):
The Keyword Research is most important element or step to plan your SEO campaign successfully. Now, it's the time to widen your focus for keyword research by not limited to Google Keyword Planner. Why? Because, Google Keyword Planner is a PPC tool not SEO. From the expert point of view it is not best tool for SEO purpose. You can use them to get ideas & search volume. Use keywords which people are typing into Google & that's have a lot room to grab the lower hanging fruits of keywords & rank them to improve visits on your site.
Also, suggested to hunt for keywords through other research tools like Google Keyword Suggestion at the end of search, KeywordTool.io, UberSuggest and many more.
Conclusion & Takeaways
So to conclude on RankBrain Algo we can say that start looking for more long tail keywords & write content accordingly. Add more synonyms in the content as possible that will give you an opportunity to rank on low competitive though high traffic generating keywords. Also deep dive to find alternative tools especially Google Keyword Suggestions to know searcher intent & target those accordingly in your campaign.
Last but not the least Big G is constantly rolling & coming up with updates day by day & in future too. So keep yourself updated with latest update and act accordingly. Do research, learn & implement by taking massive action that will help you to rank your keywords on Google.
Keep Doing SEO, Rank & Bank to Step into Living a Laptop Lifestyle.
The post is written by Madhur passionate about Digital Marketing & SEO. He is just love to work on challenging projects and stay updated with the latest industry trends. He is also equally curious to come up with SEO tactics by implementing the same in SEO strategy. When away from work he loves to eat delicious food, hang out with friends, movies and biking.  He is aiming towards to live a Laptop Lifestyle. Connect on Facebook