4 reasons financial advisers should hire a SEO consultant
Your demographics are educating themselves on-line
Consumers are becoming more used to being serviced online for their financial advising needs. In this article we discuss and look at the ways financial advisers can utilize SEO to increase their sales and revenues.
In the modern internet digital consumer age, people are increasingly looking for information and researching on the services they require. Industries like finTech have evolved purely around this. Financial advisers are small enough to be able to get on this quickly growing finTech trend.
Your demographics are online and you should be too.
Online presence equals reputation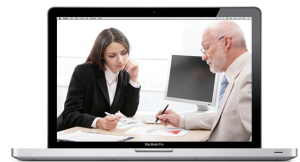 It's a common knowledge that there's a big trust gap between the financial advisers and a consumer. Studies show that only one in every five consumers trust their financial adviser. While ranking first for a great term might not close this gap entirely, it certainly helps. A good website that shows up in the top rankings for a google search will create that first impression of a trusted adviser one can relay on with their finances. It's similar to wearing a suit in a meeting or a networking event – it's to create a positive start with a great and professional first impression.
It's not just the website, it's also the advisers personal online presence. Old sites and positions the financial advisers full name might come up at shall be looked at and some SEO techniques might have to be employed to make them de-rank from the search engine results pages. This is especially necessary if the adviser had a different career path before.
Similarly a financial adviser shall be very careful about the contents he endures on social media websites like LinkedIn, FaceBook and Twitter. Reputation can be ruined by simply having an association with an organization by a tweet. To give an example – imagine liking a post about how great Enron is or what a great investment opportunity Bernard Madoff is before things evolved to what they did with these companies.
Show off your financial advising experience on the web  
Every financial advisory company should have a blog – this is a prefect way to show off the kind of insights your clients will receive. It can be a client project describing the positive impact your client had or interesting cases. This is all to create authority and show that your financial judgment can be trusted.
It's important however to note that you should always add a disclaimer. Say that one should always discuss any investment with their adviser, even if the company you're writing about is a great investment. Remind people to consider their other investments in the sector or they portfolio and that the best way to have a balanced, return giving and safe portfolio is by consulting ones financial adviser.
In fact, a good disclaimer might have the same effect as a top notch content. It shows you're interested in providing actual advise and can judge what's important for your clients – you're displaying integrity.
Write the blog post in your own style using your own personality – this will show who you truly are and help to close that trust gap.
Passive sales channel
Leads in the financial advising industry are expensive and the alternatives such as networking very time consuming. While it still takes time to maintain a proper online presence and a blog, your website will serve multiple functions – it will help to convert the persons you meet in networking events but also you can expect random e-mails in your inbox of people inquiring for your services.
If your online presence and online marketing is done properly, you can expect regular e-mails and inquiries from people searching about financial advising services online.