How to Travel the World as a Digital Nomad?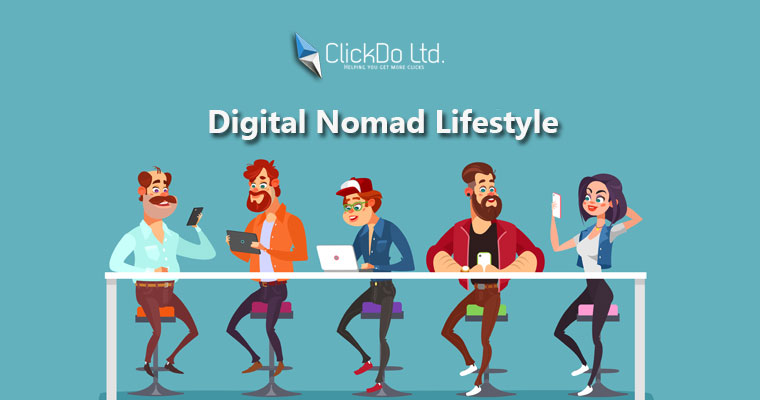 Are you bored of being tied to set working hours and work places?
Are you looking for adventure while working? Then becoming a digital nomad could be the right choice for you!
A digital nomad is a person traveling the world while working remotely to support their lifestyle by earning money online. This can happen in a variety of ways and we have compiled several extensive guides for you to learn more about the multiple ways to make money online:
Learn how to make money online in the UK (2021 Ultimate Guide)
How To Make Money In The UK (Ways To Earn Working From Home)
Make Money Online in Sustainable Ways
20 Ways on How to Make Money Blogging for Beginners (2021)
Life on the Web – How to Make Money Living the Laptop Lifestyle
Now you have an idea of how to finance your travel adventures around the world so let's see how a digital nomad lives. 
Ways of Living the Digital Nomad Lifestyle
Knowing what a digital nomad is doesn't mean you know what the digital nomad lifestyle entails. There are many ways you can lead a digital nomad life, depending on what you choose to focus on. Just look at all the new jobs that have evolved with digitalisation – from software or web designers to social media moguls like Mark Zuckerberg. To give you a better idea of different digital nomad lifestyles check out how some ClickDoers do it. 
Fernando Raymond – Digital Entrepreneur and Laptop Lifestyler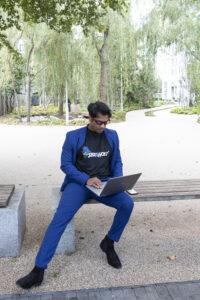 Fernando documents how he lives the digital nomad lifestyle on his personal blog fernandoraymond.com and you can read some of his articles that reflect and show his experiences and digital nomad tips:
What is a Digital Nomad and how to live like one? 
What is Digital Entrepreneurship and how to become a Digital Entrepreneur? 
The Collective in Canary Wharf For Digital Nomad Work and Co-Living in London
Fernando also shares his daily digital nomad routines and travels via his social media channels:
Manuela Willbold – Online Media Strategist and Copywriter/Blogger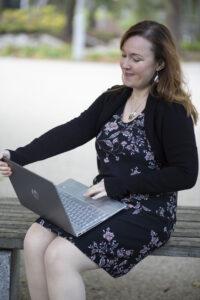 Manuela shares her life as a blogger and digital nomad via her personal blog manuelawillbold.com and you can get a peek into it here:
Working from brilliant London Hotels and Co-Working Spaces as a Digital Nomad
Home Office Set Up for Remote Work during the Emergency Lockdown
Manuela likes to share inspirational quotes and travel impressions via her social media channels:

How to become a Digital Nomad?
Fernando absolutely loves the laptop lifestyle and wants people to experience the same freedom, which is why he has worked very hard to create a comprehensive online training program for anyone interested in SEO, Blogging and digital marketing at the SeekaHost University. Here you can gain vital skills required to join the digital nomad tribe.
What Skills are Needed?
As you've seen in the examples above, in order to work remotely you will need skills you can use online like blogging, SEO, paid Ads management etc., which is all taught in the online courses we provide. 
However, there are more skills required than just work-related skills. A digital nomad must be organised, self-motivated and a good communicator. You can learn more about the transferable skills that are beneficial to have as a digital nomad here:
10 Top Transferable Skills You Need to get Online Jobs
Depending on your interests and talents you should think carefully about what you want to focus on as not all of these skills lead to ways of making money online that are scalable. It's therefore advisable to build the online career or online business to a level that generates a stable income, enough to travel at least on a budget. 
If you are considering to become a digital entrepreneur, check out these blogs that ClickDoers share online business tips, remote work advice, blogging insights and much more on:
https://business.clickdo.co.uk/
https://education.clickdo.co.uk/              
https://www.londonbusinessnews.com/ 
https://www.greatest-blog.com/             
https://the-bloggers-exchange.org/        
They will provide you with useful information about starting a digital business and the latest opportunities and trends.
What you can Learn?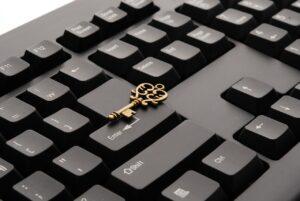 Fernando is a serious digital nomad missionary and wants to teach people the skills relevant to lead a good life while traveling. If you look at his digital marketing course, you'll get a better picture of what you'd need to learn:
How to start a blog with WordPress & Optimize it for the search engines
SEO friendly content writing skills 
Blogging skills – how to earn money online as a blogger
How to become a PR expert and get quality links for business websites
Latest and local business SEO skills
Facebook marketing & Remarketing skills – how to integrate Facebook Pixels
How to get digital marketing jobs and work remotely
Learning at least some of these cyber skills will give you a head start to your digital nomad journey. 
What the Digital Nomad Lifestyle offers you?
Are you ready to become part of amazing digital nomad communities, see stunning places and experience the ultimate adventure and freedom of a digital nomad? There are plentiful options to travel and network simultaneously once you've established your online business or income. Depending on what you're looking for and your budget, here are some suggestions:
Traveling for a short period: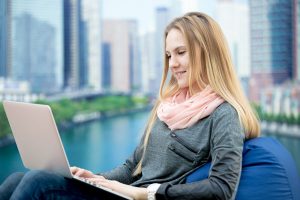 There are retreats like Nomad House, boat cruises like Nomad Cruise and co-working and living spaces for short stays available all around the world like WifiTribe. If you prefer to mainly work in a city like London then these London co-working spaces are worth checking out. And if you just feel like working from a different spot for a day or two you can always find office spaces all over the world via wework and places to stay via Airbnb, Booking.com, lastminute.com or welive.
Expert tip:
If you don't want to spend a fortune every time you travel, check comparison websites to look for the best deals available during the time you plan on traveling. When flying, check skyscanner.net, enter the date of travel and put as destination anywhere. You'll get a list of cheap flights to various cities during this time. If you have a set destination but are flexible with the date then look at the whole month overview to compare flight prices. Based on these results you can then continue your search on other platforms like lastminute to compare the best deals for accommodation and travel.
Traveling for a longer period:
There are longer digital nomad retreats available like Remote Year where you'll travel with a group of digital nomads for four months to a year and everything related to the travels is organised for you.  A similar model, but for two to eight months, is offered by the Remote Way however, this is limited to a group of 36 people traveling together at a time.
Expert tip:
Packages where everything is planned and booked for you can be amazing if done right, but they can also limit you to a certain extend. Think carefully about what your goals are for traveling for a longer period. If you prefer to be more flexible, it is advisable to consider booking several trips in a row the same way as suggested above or even while you're on the go. You'll always find accommodations online via Booking or Airbnb. And if you're specifically looking for work-friendly homes then check Airbnb work.
Because digital nomadism is conquering the world and more people are aspiring to this kind of life, many countries in the world are starting to offer digital nomad visas that are specifically designed for traveling online workers looking for more flexibility. 
Usually, these visas or e-residencies allow a digital nomad to reside in the country for a set out period of time while they are allowed to work online. All they require to apply for digital nomad visas is a valid passport and a proof of a steady remote income. Some countries also request an annual fee. See the different digital nomad visa options here:
Digital Nomad Visas For EU Countries
Digital Nomad Visas Around the World
What the Future Holds?
It's an undeniable fact that online businesses and online work are the future and more and more people around the world will use the internet as a gateway to everything they need. Therefore, the workforce in this field is growing rapidly and more and more concepts for online workers and entrepreneurs are emerging as well as work opportunities. So, it's certainly an industry with great prospects.
But it doesn't stop there! Fernando is currently working on a masterplan to create a place to meet and work for digital nomads on a nice little island: He is looking for people, who are willing to make a financial investment and to commit to this ingenious idea wholeheartedly.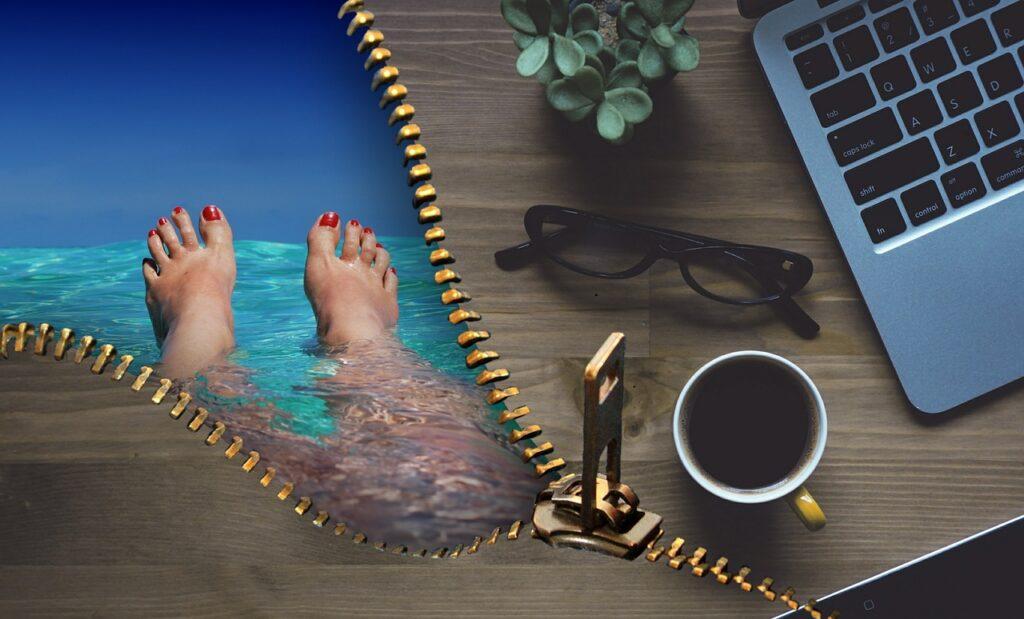 Once we have worked out a finance plan and we have enough people who are seriously interested in building a digital nomad island community, this project will be a milestone for the digital nomad lifestyle. Check Fernando's Facebook to learn more and get regular updates.
When you're ready come and join us or get in touch with us via https://clickdo.co.uk/contact-us/ for any more questions. Be free, be limitless, be yourself – become a digital nomad just like me traveling while working and earning online!
Author Profile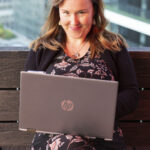 Blogger and Educator by Passion | Senior Online Media & PR Strategist at ClickDo Ltd. | Contributor to many Education, Business & Lifestyle Blogs in the United Kingdom & Germany | Summer Course Student at the London School of Journalism and Course Instructor at the SeekaHost University.