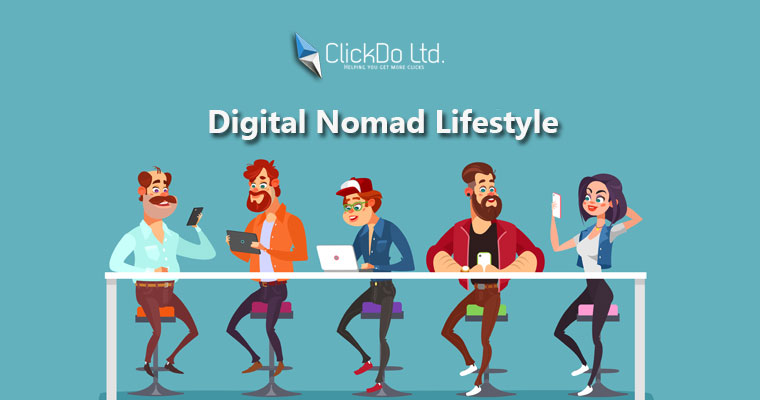 How to travel the world as a digital nomad
Are you bored of being tied to set working hours and work places? Are you looking for adventure while working? Then becoming a digital nomad could be the right choice for you! A digital nomad is a person traveling the world or working remotely while supporting his or her lifestyle by earning money online. This can happen in a variety of ways.
Ways of living the digital nomad lifestyle
Knowing what a digital nomad is doesn't mean you know what the digital nomad lifestyle entails. There are many ways you can lead a digital nomad life, depending on what you choose to focus on. Just look at all the new jobs that have evolved with digitalisation – from software or web designers to social media moguls like Mark Zuckerberg. To give you a better idea of different digital nomad lifestyles check out our previous article https://clickdo.co.uk/digital-nomad/ or see how Fernando at ClickDo Ltd. lives it: https://clickdo.co.uk/remote-work/
How to become a digital nomad
Fernando absolutely loves the laptop lifestyle and wants people to experience the same freedom, which is why he has worked very hard to create a comprehensive online training program for anyone interested in SEO and digital marketing at https://www.clickdoacademy.com/ Here you can gain vital skills required to join the digital nomad tribe.
What skills are needed?
As you've seen in the examples above, in order to work remotely you will need skills you can use online like blogging – see how Fernando (https://clickdo.co.uk/blogging/) and I (https://education.clickdo.co.uk/education-blogger/) started out – web/graphic design, digital marketing, SEO or content writing  – the list goes on so, see more examples here: http://www.fulltimenomad.com/how-to-become-a-digital-nomad/ .
Depending on your interests and talents you should think carefully about what you want to focus on as not all of these ways of making money online are scalable – read our articles "How to make money online in 5 sustainable ways" and "How to make money in the UK (ways to earn working from home)" to give you a clearer picture.
If you are considering to become a digital entrepreneur, check out these blogs: https://business.clickdo.co.uk/ and https://www.clickdo.org/blog/start-an-online-business-in-estonia/. They will provide you with useful information about starting a digital business and the latest opportunities and trends.
What you can learn
Fernando is a serious digital nomad missionary and wants to teach people the skills relevant to lead a good life while traveling. If you look at his digital marketing course, you'll get a better picture of what you'd need to learn:
How to start a blog with WordPress & Optimize it for the search engines
SEO friendly content writing skills (my course is launching soon!)
Blogging skills – how to earn money online as a blogger
How to become a PR expert and get quality links for business websites
Latest and local business SEO skills
Facebook marketing & Remarketing skills – how to integrate Facebook Pixels
How to get digital marketing jobs and work remotely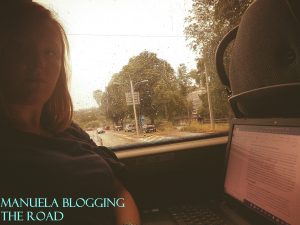 Also see how the ClickDo staff, who have all been trained in SEO, digital marketing and blogging, follow Fernando's example and enjoy working remotely whenever they can: https://clickdo.co.uk/blog/living-the-laptop-lifestyle/. Watch out for our travel updates on FB and the ClickDo Blog.
What the digital nomad lifestyle offers you
Are you ready to become part of amazing communities, see stunning places and experience the ultimate adventure and freedom of a digital nomad? There are plentiful options to travel and network simultaneously once you've established your online business or income. Depending on what you're looking for and your budget, here are some suggestions:
Traveling for a short period: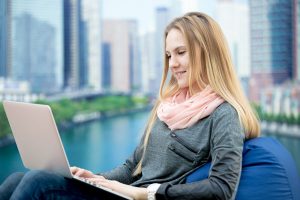 There are retreats like https://nomadhouse.io/, boat cruises like https://www.nomadcruise.com/ and co-working and -living spaces for short stays available all around the world like WifiTribe. And if you just feel like working from a different spot for a day or two you can always find office spaces all over the world via wework and places to stay via Airbnb, Booking.com, lastminute.com or welive.
Expert tip: if you don't want to spend a fortune every time you travel, check comparison websites to look for the best deals available during the time you plan on traveling. When flying, check skyscanner.net, enter the date of travel and put as destination anywhere. You'll get a list of cheap flights to various cities during this time. If you have a set destination but are flexible with the date then look at the whole month overview to compare flight prices. Based on these results you can then continue your search on other platforms like lastminute to compare the best deals for accommodation and travel.
Traveling for a longer period:
There are longer digital nomad retreats like https://remoteyear.com/ where you'll travel with a group of digital nomads for four months to a year and everything related to the travels is organised for you.  A similar model, but for two to eight months, is offered by http://www.theremoteway.com/ however, this is limited to a group of 36 people traveling together at a time.
Expert tip: packages where everything is planned and booked for you can be amazing if done right, but they can also limit you to a certain extend. Think carefully about what your goals are for traveling for a longer period. If you prefer to be more flexible, it is advisable to consider booking several trips in a row the same way as suggested above or even while you're on the go. You'll always find accommodations online via Booking or Airbnb. And if you're specifically looking for work-friendly homes then check Airbnb work.
What the future holds
It's an undeniable fact that online businesses are the future and more and more people around the world will use the internet as a gateway to everything they need. Therefore, the workforce in this field is growing rapidly and more and more concepts for online workers and entrepreneurs are emerging as well as work opportunities. So, it's certainly an industry with great prospects.
But it doesn't stop there! Fernando is currently working on a masterplan to create a place to meet and work for digital nomads on a nice little island: He is looking for people, who are willing to make a financial investment and to commit to this ingenious idea wholeheartedly.
Once we have worked out a finance plan and we have enough people who are seriously interested in building a digital nomad island community, this project will be a milestone for the digital nomad lifestyle. Check Fernando's Facebook to learn more and get regular updates.
When you're ready come and join us or get in touch with us via https://clickdo.co.uk/contact-us/ for any more questions. Be free, be limitless, be yourself – become a digital nomad just like me traveling while working and earning online!