Best Local SEO Citation Finder Tool – WhiteSpark Citation Finder
Getting local citations is very important for any local business that wants to get ranked on the Google local map results. However map results optimization is more important when it comes to getting clicks from the mobile searches. That been said, it's mostly the companies that are ranked on top 1,2 or 3rd spots get the highest profitable clicks.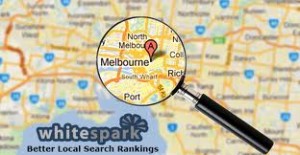 These days we at ClickDo are looking for every possible way to maximize the profitable clicks for our local business clients.
Today we want to introduce you the WhiteSpark Local Citation Finder which is a the best citation finding tool and helps you to basically drop in your main keyword and the city and it will go out and find your competitors and see what citations they have been using to rank on Google local listings.
The WhiteSpark Local Citation Finder will find the citation sources by Domain Authority and show you which ones you are missing to get the maximum results with your local search engine optimization.
WhiteSpark Local Citation Finder is the tool we use at ClickDo and most of the top Digital Marketing agencies around the world. So if you are looking to get your local business listed on high places on Google local results you may need to use this tool or else get your SEO Agency to check this out for you.
Basically the below words explains it all:
Discover where to list your business for
better local search rankings
Read more about: Tools and Services for Local SEO
Also read: Citation Monitoring and More Added to the Local Citation Finder