What is Link Building in SEO?
Link building is the process that helps a domain/website rank higher up on Google and any search engine. In this guide we dive deep on everything that you must know about links, how they work, how to build links and the state of backlinks in 2020
We go deep in to showing you how to build a reference link, get PBN links, guest posting links as well as high authroity natural links.
Start learning to build links to SEO boost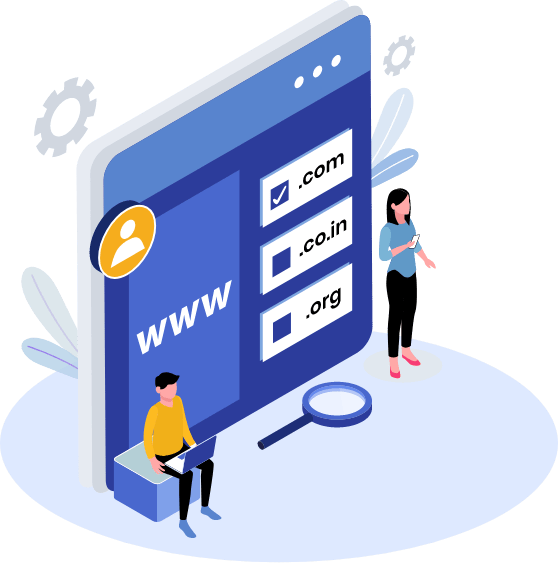 1. Introduction to Link Building
Backlinking describes the inbound links leading to your website from other websites. When it comes to the Off-Page SEO, backlinking remains one of the old school factors to rank the webpages on top of the Google SERP. You may be a starter or a pro in the field of SEO, but you should follow some basic rules to build the links in a more natural way and improve the ranks strategically. Google is smarter nowadays and will easily detect your site if you are trying to do any black hat SEO techniques.
You should be very cautious when building links, because if you make any mistakes with the On-Page SEO, Google Crawl will detect them and use the latest version of your webpage. But this is not the case for the Off-Page SEO. If you do any random errors in backlinking, it will result in spoiling the entire quality of your previous SEO work. There are many important factors for link building like Anchor Text, Link Placement in the Content and more to consider. Therefore, we have created this guide. We will show you the expert ways of building high quality backlinks which will help you improve the ranks on the SERP and bring your websites to the top.
2. Link Placement Tips
Many will try to get backlinks from many sources on the webpage like footer links, sidebar links, etc. But it's always better to get the good authentic link from the body of the content. It's even more desirable if the links point to your website from the first paragraph of the article. Not only the anchor text matters in the backlink, content quality is also of importance. If you are building links by publishing guest posts, then you should make sure that the content is not less than a thousand words. Links from these kinds of blogs will help you increase the authority of your web page.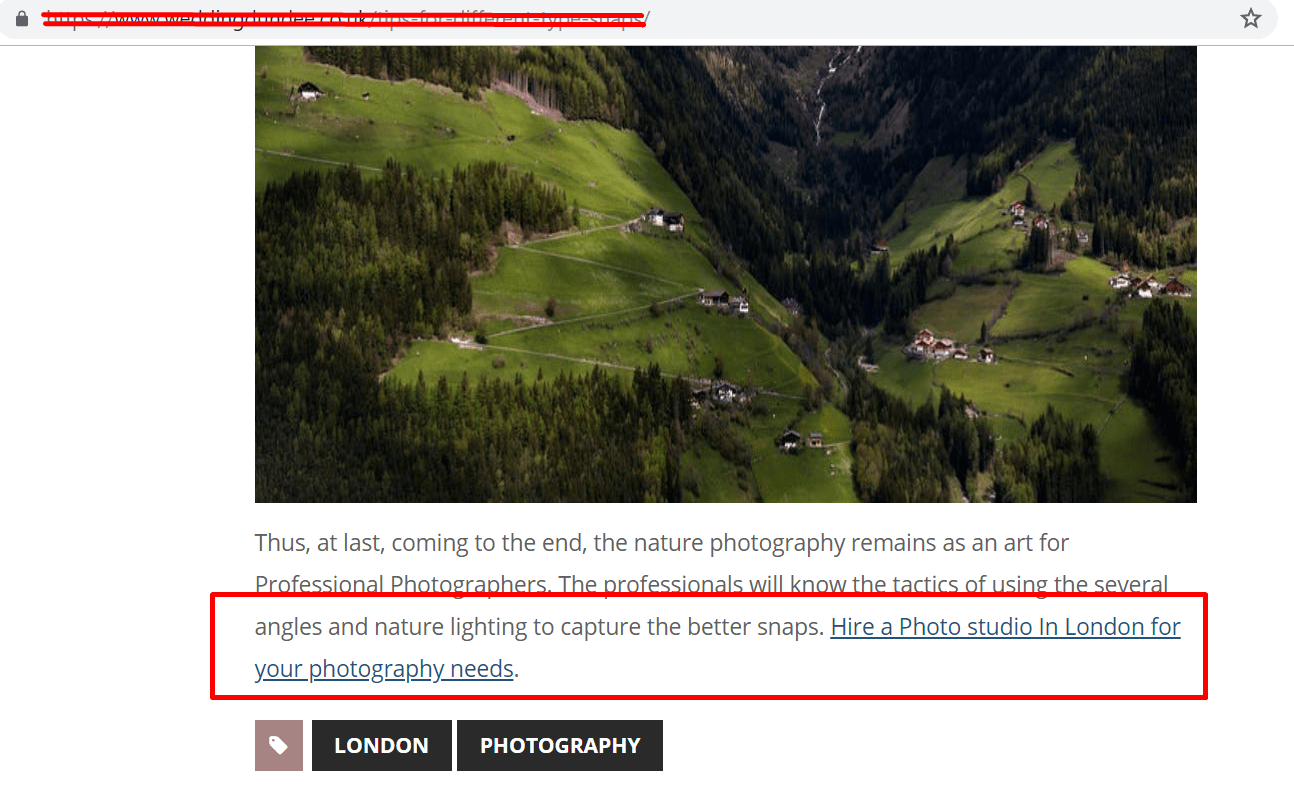 3. Anchor Text
When it comes to the anchor text, the first and foremost thing that you should do is avoid building links with the direct target keyword anchors. If you do so, Google will easily spot the manual link building action and you may not get the improvements in the ranks as you would have expected. So then you may have the question here – What kind of Anchor is best for SEO?
Here the answer is to always try to build links by using the Branded Anchors, Naked URL's, Long Tail Anchors with Keywords, Generic Anchors (Click Here, Visit Website. Read More…) Follow these smart tips to build the SEO-friendly anchors and make your backlink profile look more natural.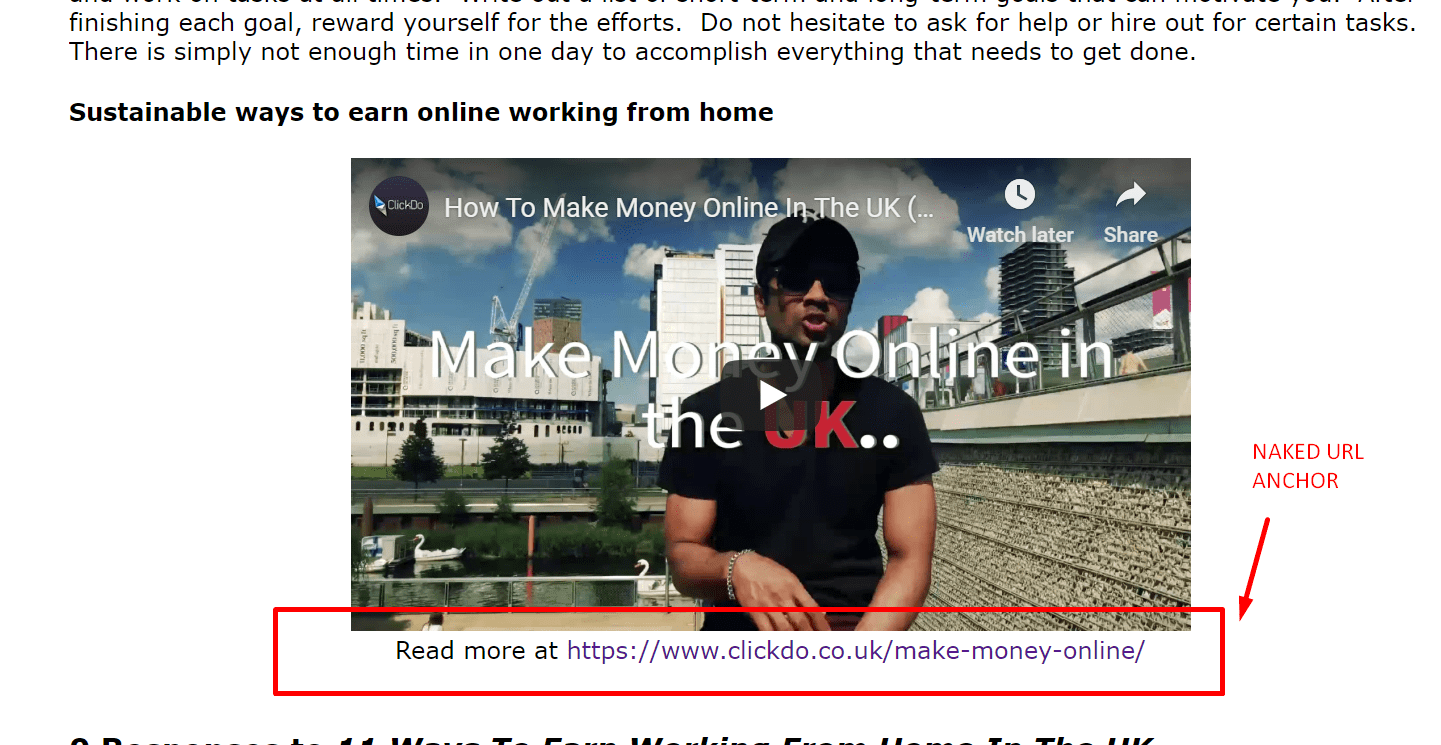 As you can see in the above image a quality link is built for the "Make Money Online" page of ClickDo from the authority website that we have. This is how you should play with the anchor texts smartly while building links.
"If you would like to publish any guest posts on high quality sites, then have a look at our 100+ websites at https://www.clickdo.co.uk/guest-posting-websites/"
4. How to make backlinks look more natural?
It's all about how you build links to your website in a way that makes it look more natural in the view of Google. Say, if you are building one link using brand anchor from one blog, make sure that more links point to other high authority websites externally from that same blog. From Google, there are many links pointing out from that blog to many other sites and your site is one of them. This will make it appear as if the link was given naturally and not manually. These kind of links will help you get improvements in the ranks. You can link to other high authority websites like Wikipedia, Government Websites, etc.
The next step is to avoid building several links from the same website. Google gives importance to the quality of links rather than the quantity. Build unique and authentic links from a wide range of websites. When you try to get backlinks from other websites, don't give more importance to the domain authority. Instead check whether the site is properly indexed on Google, it is relevant to your niche and regularly updated.
Additionally, build links by using different assets like Infographics, PDF's or PPT's which will be discussed in more detail further on in this guide.
Don't always target the landing page to build links. Give importance to the inner pages, blog pages and other pages on your website. Having links exclusively for the target landing page is not good for SEO. Your backlink profile should have all kinds of anchors like brand anchors, naked URL's, long tail keyword embedded anchors, etc. These may all look like minor factors for the Off-Page SEO, but they matter to Google in order to identify manual link building and detecting spammy links.
5. No Follow Vs. Do Follow Links
Do follow links are links allowing search engines & users to follow them, passing link juice and act as a backlink. But when it comes to the no follow link, it will not pass any link juice and also it will allow only the users to follow the links and visit your webpages, not the search engines. Though only do follow links help the search engine to crawl your webpages, here are some reasons why you should give more importance to the no follow links.
When building links don't always focus on getting the do follow links to your website. Give equal importance to both the do follow links and the no follow links. Having some no follow links on your backlink profile will increase the authority of your website on the web.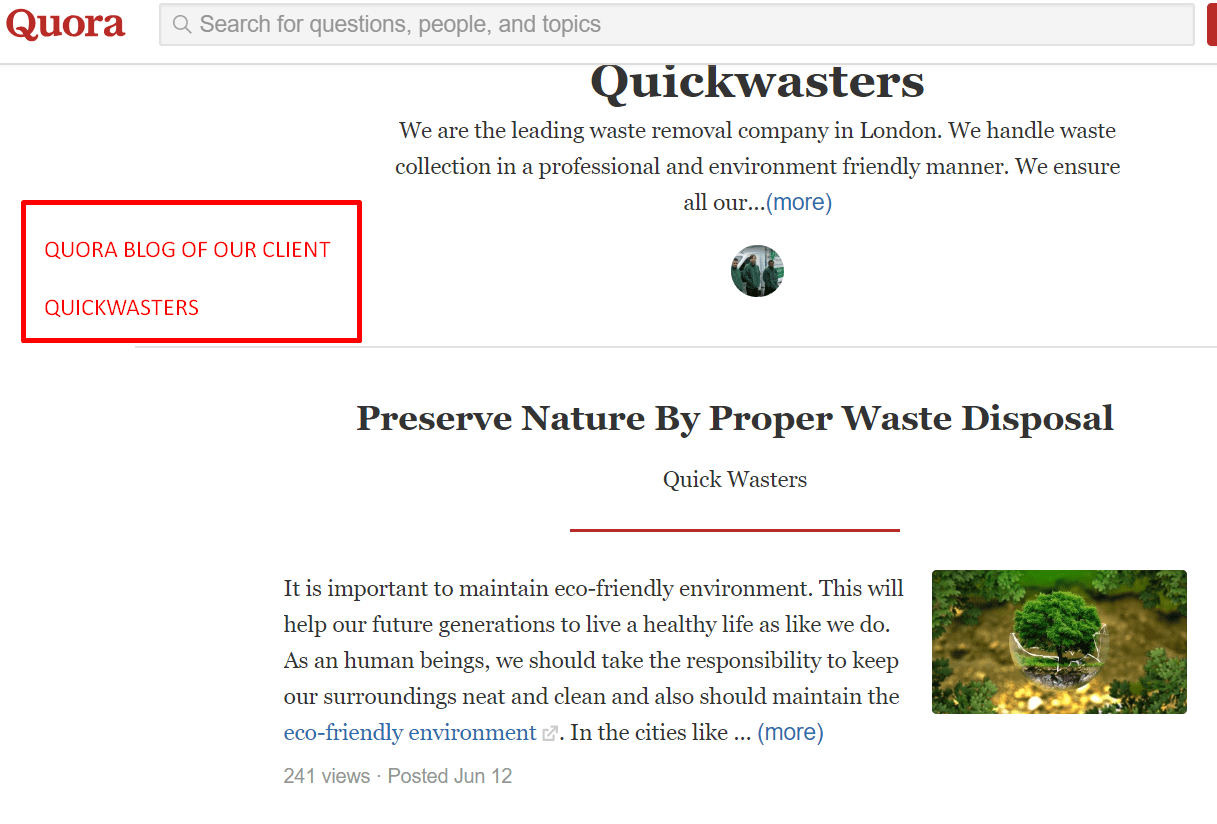 Use online forums and article publishing platforms like Quora or Medium to build no follow links for your website. Though the links from these platforms are no follow they will act as a source of traffic to your website. When publishing your articles on such platforms make sure your content is unique and hasn't been published anywhere else as this will be penalised by Google.
You can get no follow links from such free publication platforms, but when you go for building links from guest posting and other methods, make sure that you get do follow links in return.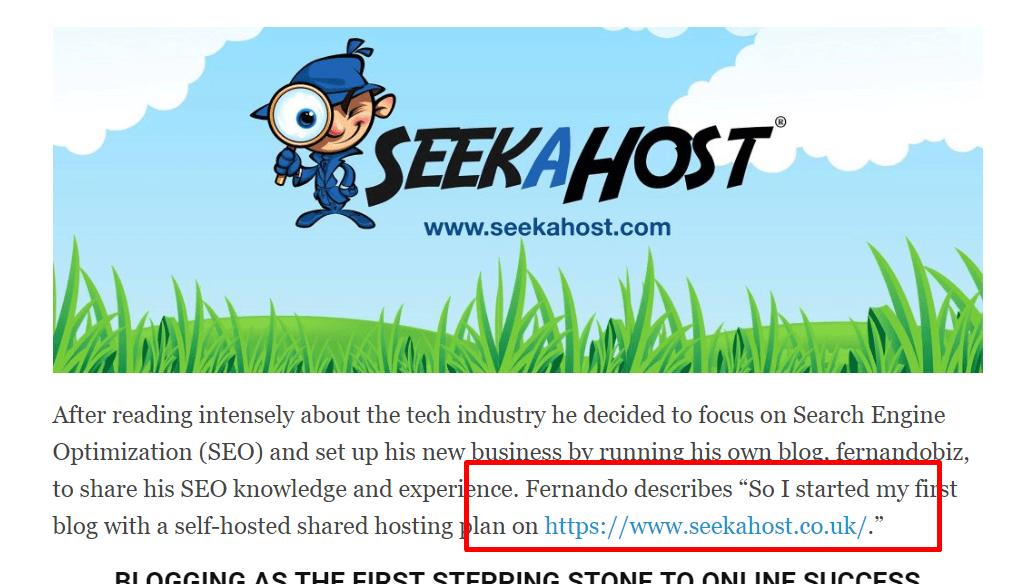 Below is the source code of the Do Follow Link: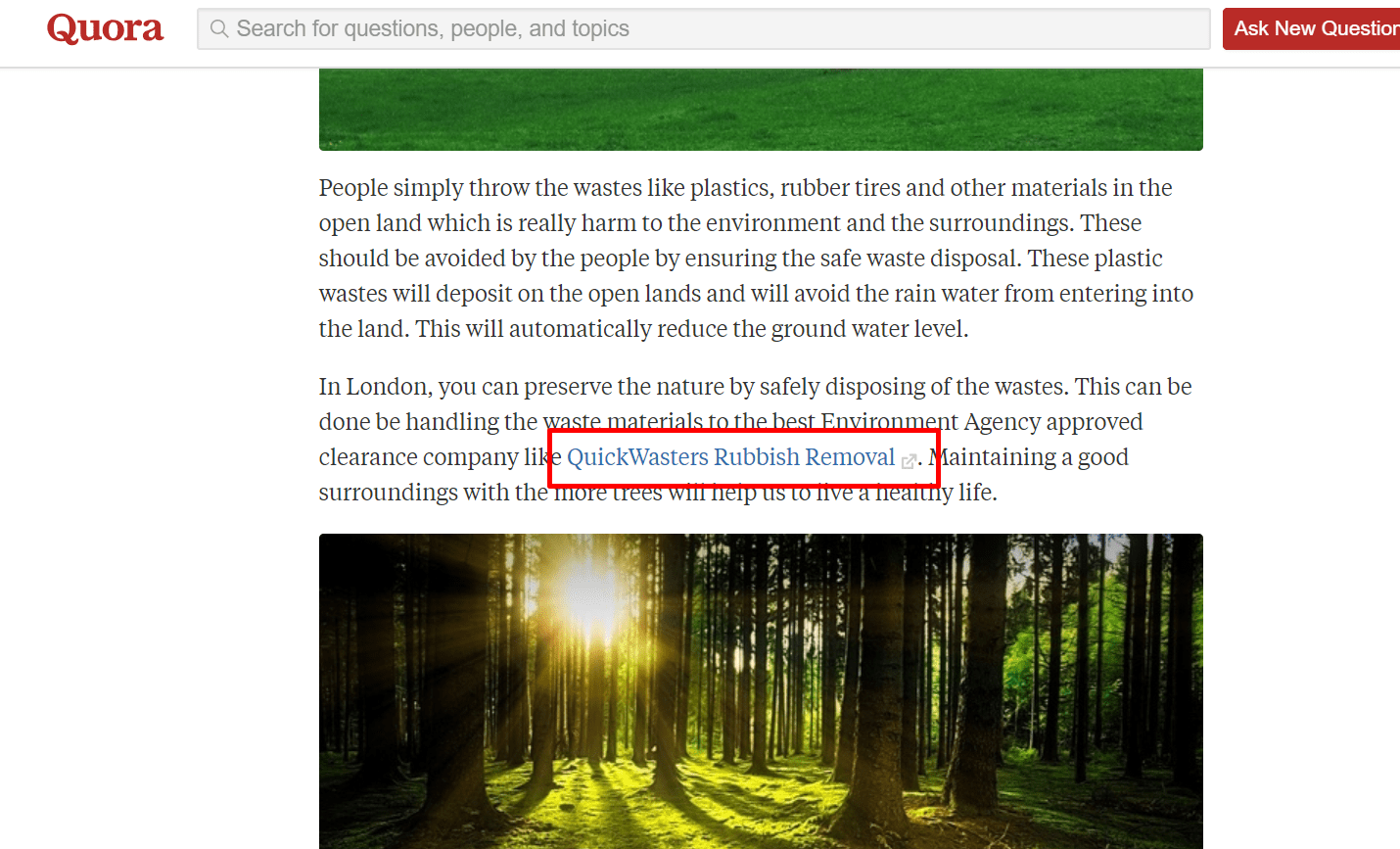 Below is the source code of the No Follow Link:

If you are publishing guest posts on other websites, you can just check the source code of the page to confirm that you are getting a proper do follow link from them.
6. Different assets to build links
Building links from text anchors is not the only possible way. There are many other assets available online to build links.
Infographics is one of the powerful link building sources which you can use. When you publish content on other sites as guest posts, you can just add a media file like an infographic, which can contain a link to your website. Readers will click on the infographics and find your website.
You can submit infographics on platforms like Flickr, Visual.ly or other infographic submission platforms and you can get backlinks from them. Just filter out the ten best infographic submission platforms and publish on them. At the end of the day, you will be getting quality links from a wide range of high authority websites.
Have a look at how we link from our infographics – https://infographic.clickdo.co.uk/environment-agency-approved-rubbish-removal/
Not only the infographics populate content, but other formats like PDF's, PPT's when you share them online. Just give one link to your site from the PDF/PPT that you publish. As you did for infographics, find a few nice platforms to publish the PDF/PPT like Slideshare and publish them there.
You can even create videos and publish them on video submission platforms like YouTube or Vimeo. It's not just about getting links from these sources. If you populate the quality content related to your niche, you will get more traffic to your website from a wider spectrum. Equally, you can do audio podcasts and publish them on the web.
Other Assets to Build Links are:
Infographics
Videos
PDF
PPT
Audio Podcasting
These are some additional sources helping you get free as well as high authority backlinks to your website. They will increase the authority of your web presence on Google and improve the ranks organically.
7. Email Outreach/Guest Posts
So far, we have seen the authentic methods of building links to a website. Now here are some cool ways to get links from high authority websites by publishing posts. Publishing guest posts on other websites and getting links from them is the organic way of building links to your website.
Just surf through the internet and find some quality sites which are relevant to your niche. While finding sites, you should give more importance to check whether the site is properly indexed by Google, whether it already contains the posts relevant to your niche and if it is possible for you to get do follow links from them. Give less importance to other factors like domain authority, because getting a link from websites with a high domain authority but with spam scores won't help you improve the ranks of your website.
Find good quality sites on the web and write polite E-Mails to the website owners/bloggers requesting for a guest post. Many will ignore your mail, but a few may accept. Get in touch with them and start publishing your posts on their websites. If you find it difficult to outreach to other site owners, then you can get in touch with guest post providers to find the best sites for you.
Guest post providers will have access to many quality sites you can publish posts on and get links from. At ClickDo Ltd, we have 100+ websites which are personally managed by us, updated regularly with good authority on the web. We do accept paid guest posts to help the business owners and the SEO professionals to get quality backlinks for their websites.
To Learn More About Our Guest Posting Services check out – https://www.clickdo.co.uk/guest-posting-service/ Have a look at our 100+ High Quality Guest Posting Websites at https://www.clickdo.co.uk/guest-posting-websites/
8. Black Hat Link Building Techniques to avoid
We have seen all the organic ways of building links to a website. It's very important to learn about and avoid negative link building techniques as they can be harmful in many ways:
Avoid building links from the same website! As mentioned earlier Google gives more importance to the quality of the links rather than the quantity. Hence the number of links doesn't matter, only the quality matters.
If you are publishing guest posts on the other websites, make sure that the content is unique and not plagiarized. Because getting links from the blogs which are plagiarized or copied from other sources will not help you rank your websites on Google SERP.
Invisible links are the ones which many people use to get links from other sites. The text of the link will match the background colour of the webpage and will not be visible to the readers. It will however be visible for the search engine bots and crawlers. This kind of linking should be avoided in SEO.
When getting paid links or paid posts on other websites, make sure that the website is properly indexed by Google and it's not spam. Getting links from spammy sites will spoil all the good SEO work you have done so far.
Whether it's On-page or Off-Page SEO, don't try to stuff the target keywords on the pages to rank them quickly. This will result in huge rank drops for your webpage.
9. Pro tips to build links
Here are some smart tips for you to build quality links to your website.
Guest Posting
Infographic Submission
Video Submission
Audio Podcasting
PPT Submission
PDF Submission
Directory Submission
Blog Commenting
Answering in Forums like Quora, Fixya
Article Submission on platforms like Medium or Quora
Just use these strategies to build quality links to your website and as mentioned earlier in the guide, build links with proper anchors in a recommended time frequency.
You will get the guaranteed improvements in the ranks on Google SERP if you follow the above tips smartly.
If you need quality SEO Services, just get in touch with ClickDo Ltd or just drop a mail to digital@clickdo.co.uk
Our ClickDo Team will improve your site for SEO. Also, you can get in touch with us if you need to publish guest posts on our 100+ high quality websites.