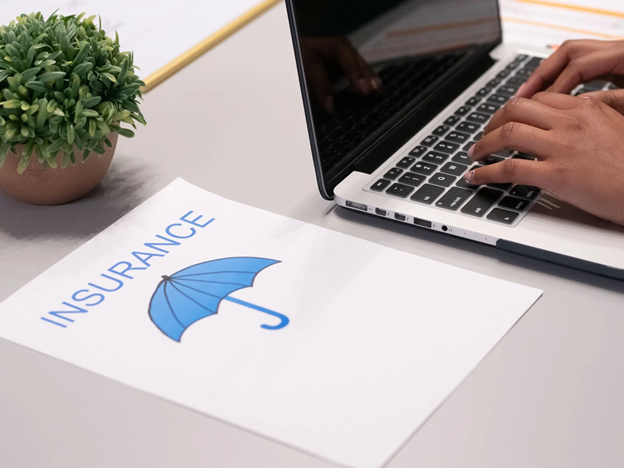 Why It's Important That You Get Insurance For Your Business?
In today's economic climate, with economic conditions such as rapid inflation, currency devaluation, and the rising cost of operations and maintenance, business owners have no other choice than to look for business insurance.
And in Great Britain certain business insurance types are legally required, as Companies House states:
"There's only one policy you're legally required to have as a small business, and that's employers' liability insurance (EL)." It covers legal costs arising from businesses being made responsible for illness or injury of employees while working for the company.
A business insurance policy not only protects a business against the adverse effects of any losses but can also protect them against liability claims.
You're probably aware that you need to get insurance for your business, but what insurance? What kind of insurance and for how much? When is the right time to insure? When do you need to insure?
All of these questions can have different answers.
What Is Business Insurance?
Business insurance provides financial protection to companies and protects employees and their families in the event of a loss. It also protects the company itself to ensure that it can continue its operations even after a loss. Think of it as a safety net that allows companies to operate without the constant worry of running out of funds. The best place to find insurance that meets your business needs is to use a dedicated insurance broker.
The brokers at one sure claim that for something as vital as insurance, each customer should be assessed to ensure that they are placed with the right insurance for their particular circumstance. This means that you can discuss your business with a broker and then get advice on the type of insurance you will need to take out. This is essential to get the most affordable and relevant insurance (for example, a limo rental service won't need medical malpractice insurance).
The Benefits Of Business Insurance
Business insurance comes in handy when a business owner experiences a loss due to an unforeseen disaster. It protects the business and its owners from the financial loss or damages that could come about. The benefits of insurance for any company are many and include:
Covering the business against liability
Ensuring uninterrupted service
Providing income for employees during times of need
Protecting against unforeseen circumstances such as fires, floods, theft, or explosions
Types Of Business Insurance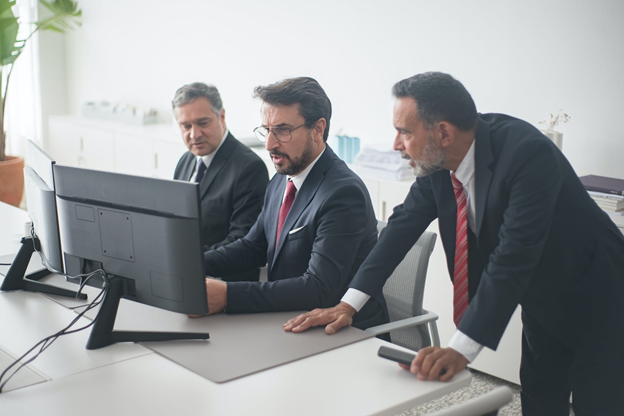 When business owners decide which insurance options to purchase for their company, this is a question they ask themselves. Insurance policies are always a matter of debate about which might be best for your business. However, before making any decisions, ask yourself these questions:
How many employees do you have?
What type of work do you do?
In what kind of building is your office?
How much are you willing to spend on premiums each month?
Researching insurance options before purchasing can help you avoid future headaches and hopefully save you some money. The question remains, what are some of the options available?
●     Professional Indemnity Insurance
Professional indemnity insurance allows professionals to cover their legal costs in any personal negligence or breach of duty. It is a legal protection that companies offer to all employees, and it also helps the company if they are ever sued for any reason.
●     Public Liability Insurance
Public Liability Insurance is legal insurance that protects the business owner from potential financial losses in the event of an incident. The insurance covers bodily injury and property damage and is an essential option for any company to have.
●     Employers' Liability Insurance
Employers' Liability Insurance allows employers to compensate for lost wages or medical bills incurred by injured employees. This insurance is required by law for most types of business operations in the UK as mentioned earlier.
●     Personal Accident Insurance
Personal accident insurance covers a broader range of events and typically covers bodily injury, medical expenses, and property damage. This option is generally taken out by those who are self-employed.
●     Directors' And Officers' Insurance
A directors' and officers' liability policy protects you from claims brought against you in the course of your duties as a company director. It is a form of protection if an executive action causes bodily harm to an employee or financial damage to the company. It can also provide for monetary compensation for any legal defense costs, fines, or settlements.
●     Product Liability Insurance
This insurance provides coverage that risks a company paying damages or financial penalties if their product causes injury. If your product causes harm to a customer, it can lead to lawsuits and costly fines. When this happens, it can cause severe damage to your business and your finances.
●     Business Equipment And Office Contents Insurance
This option is generally taken out by self-employed individuals who work as tradespeople or other types of workers who depend on tools.
●     Cyber And Data Insurance
This insurance policy covers the employee's cyber and data risks, including privacy, data protection, information security, and cyber-related incidents. It can sometimes include the protection of digital assets such as intellectual property and proprietary information. In the event of a data breach or a cyber-related incident, it also protects against loss of revenue.
●     Self-employed And Sole Trader Insurance
If you are self-employed or a sole trader, then there is a good chance that you will need to take out some form of insurance. As well as providing peace of mind about your business risk cover, you also get access to exclusions that can help reduce the overall cost.
●     Commercial Building Insurance
This type of insurance covers commercial buildings such as office buildings, factories, and warehouses. It is similar to house insurance in many ways, except that it is focused on commercial property. It can protect your business against breaking and entering, loss, theft, vandalism, and other risks when someone damages or destroys your commercial property.
●     Business Interruption Insurance
Business Interruption Insurance protects your business from financial loss in the event of an unplanned suspension of operations. This insurance has become increasingly important in the UK these days due to the perfect storm of Brexit and COVID-19.
Several of those listed here are mandatory for most businesses, while others are optional.
Nonetheless, you should ensure to speak with a professional broker to see which you need by law and which are advisable to take out specifically for your business.
In summary, the cost of insurance is a necessary expense for any business, but the benefits far outweigh the costs. Having the right insurance coverage will significantly affect your business, providing that crucial extra layer of protection.
Author Profile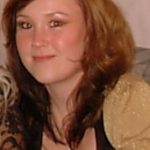 Blogger and Educator by Passion | Contributor to many Business Blogs in the United Kingdom | Fascinated to Write Blogs in News & Education I have completed a journalism summer course at the London School of Journalism and manage various blogs.