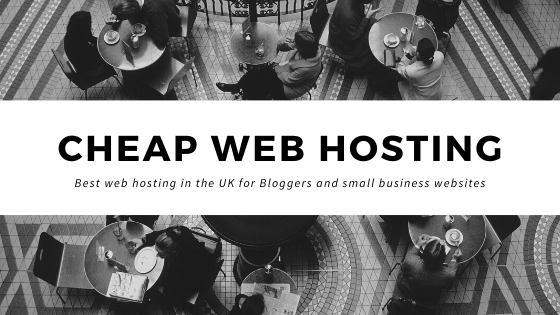 Cheap web hosting deals for bloggers and small business owners in the UK from SeekaHost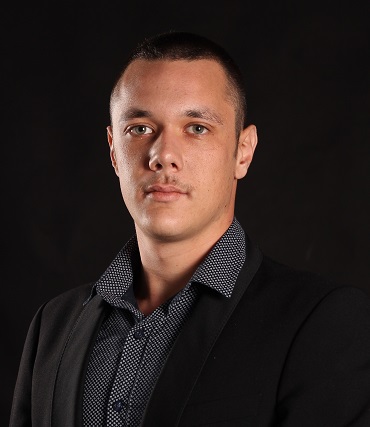 By John Bucalo
Are you looking for an affordable UK web hosting service that can run smoothly, load fast and even work efficiently when traffic is at its peak? Selecting a good host can be a difficult task with different reviews about different companies and their hosting service, picking one out of all of them would not be that easy. When making your decision for a web host for your blog or website, you need to consider a few things.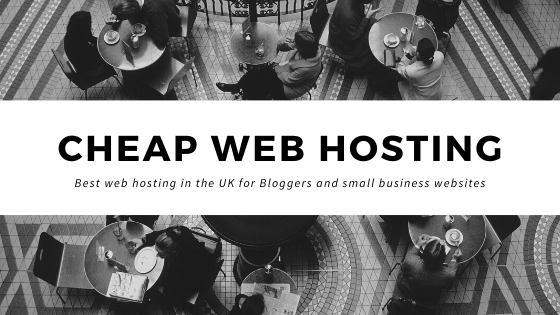 Price is a primary determinate for the host you choose to go with, most notably for the newbies. Many websites get hacked on a daily basis and are infected with malware or viruses, and you get tensed up when you hear webmasters share their experience. You also listen to complaints from webmasters that their web host cannot handle traffic spikes. Well, because of the various shortcomings of different web hosting services, a new web hosting company, SeekaHost was formed.
SeekaHost.com domain was on the web since 2000 and in 2015 the top SEO specialist Fernando Raymond took the management and grew the business to become the best web hosting the UK for business websites hosting. Although they are a new web hosting service, they have earned a lot of loyal customers because of their consistent uptime, robust security, and lower prices. If you are searching for a budget-friendly hosting service that can support multiple domains hosting with excellent protection, then SeekaHost is the perfect pick for you.

SeekaHost Hosting Review- A Reliable and Cheap Hosting Solution for SEOs
SeekaHost Pricing and Plan
They offer hosting services at lower prices than other web hosting companies. Their package is suitable for webmasters that want to run single websites or the ones that want to run multiple blogs or websites. They provide three kinds of hosting.
Personal Web Hosting
This web hosting package is most suitable for small business websites and personal websites. SeekaHost provides three hosting plans for its customers under Personal Web Hosting Section-Small, Medium, and Large.
Business Hosting
Business Hosting is a powerhouse. It is most suitable for webmasters that run multiple websites or blogs.
PBN Hosting in the UK
PBN hosting is specially designed for SEOs. It allows the SEO experts to run their PBNs efficiently and securely at an affordable price. You can get the private blog network hosting at the seekahost.com website this page.
SeekaHost Cheap Web Hosting Plan Packages
Basic
This package can handle one website. You get 500MB of disk space and 5GB data transfer. It also provides for 1 MySQL database and fantastic control panel, unlimited email accounts, unlimited subdomains and a free SSL certificate. Its price is £1 per month, which is cheap for the amazing features provided by SeekaHost. It is the perfect web hosting plan for small businesses.
Medium
This package handles three websites. It comes with 1GB of disk space and 10GB data transfer. It also provides for 3 MySQL databases, a fantastic control panel, unlimited email accounts, unlimited subdomains and a free SSL certificate. Its price is £3 per month.
Intermediate
This package handles six websites. It comes with 3GB of disk space and 30GB data transfer. It also features 6 MYSQL databases, a fantastic control panel, unlimited email accounts, unlimited subdomains and a free SSL certificate. You are to pay £5 per month for this web hosting plan.
Advanced
This package handles ten websites. You get 7GB of disk space and 80GB data transfer. It also features 10 MYSQL databases, a fantastic control panel, unlimited email accounts, unlimited subdomains and a free SSL certificate. You are to pay £7.50 per month for this web hosting plan. You can subscribe to any of these plans.
Benefits of SeekaHost web hosting services
Uptime Guarantee
When choosing a web hosting service for your website or blog, uptime is a significant factor you should put into consideration. SeekaHost unlike other web hosting companies guarantees 99.9% uptime. One advantage of SeekaHost is that they maintain the uptimes very consistently.
Antivirus Software
Having antivirus software that would protect your website or blog from viruses or hackers is very important, which is why SeekaHost made provision for it in all their hosting packages. So, you do not have to worry about hackers or malware because SeekaHost has got you covered.
Free Website Transfer
To transfer websites to the server of your new web host is not an easy task. At times, many websites end up crashing if you do not go about the transfer in the right way. Unlike other companies that charge for the transfer, SeekaHost is completely free. They offer migration services for these CMS
WordPress
Magento
OpenCart
Joomla
PHP Websites
PHP Code Ignitor
HTML Sites
You will have to email SeekaHost customer support if you are using a custom-made CMS.
Ease of use
SeekaHost provides for a cPanel that is easy to use. It has a straightforward interface, which makes it extremely easy for newbies to operate while managing their websites. You can even manage emails, files, databases and everything from cPanel.
Cheap and reliable web hosting services
SeekaHost's cheap web hosting combined with cPanel and one-click install using Fantastico or Softaculous makes them irresistible. Affordable web hosting packages are designed for webmasters who need small space for their web sites and blogs.
Why opt for SeekaHost cheap web hosting plans
They are the most affordable web hosting providers in the UK; they also have a network of web hosting servers positioned at premium data centres in London, UK and different places around the world. That would enable you to choose where you would like to host your website. They are selective when it comes to their hosting network partners, and they have a very meticulous selection process to ensure that their partners are up to SeekaHost's standards.
Great web hosting services matching many budgets
SeekaHost is astonishing and just perfect, considering their amazing prices at which they offer excellent services. It is well-known that spam comments are widespread on websites or blogs; fortunately, SeekaHost takes care of spam comments through their SpamAssassin program, which ensures that you do not get any spam comments on your blog or website. Their support team is terrific and they understand every facet of SEO, which is simply exceptional. They are the best web hosting providers enriching the SEO efforts of their customers. The most shocking aspect is that they are stunningly cheap.
Overall, SeekaHost web hosting is the most recommended hosting service for anyone looking for a budget-friendly cheap web host that offers excellent security and fantastic uptime services.
And these days SeekaHost UK runs a 50% off on business web hosting packages and if you are lucky you can watch the video below and go grab Business Web Hosting London Server 50% Off Code (OFFLONDSHUK50)