Branding Support Services from ClickDo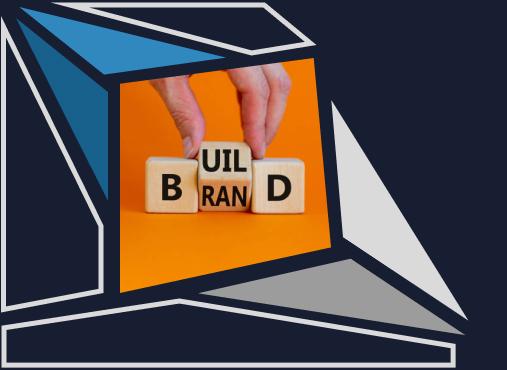 Every business needs a brand-builder.
You found yours.
You build something amazing.
We'll make it a brand.
How a Personal Branding Strategy with ClickDo can lead to more Clicks
Can you build a great business and a memorable brand together? Everyone tries to, but a precious few succeed on their own.
Know what's better? You do what you're best at – build a great business. And leave the brand building to an agency that's done it time and again successfully.
Let's tell you more about ClickDo's proven-effective branding services. Plus, you'll learn more about:
What's branding?
What makes a great digital brand?
The 2 pillars of ClickDo's superstar branding formula
The 5 platforms we use at ClickDo to build your wholesome brand strategy
How we develop a brand strategy that fits your business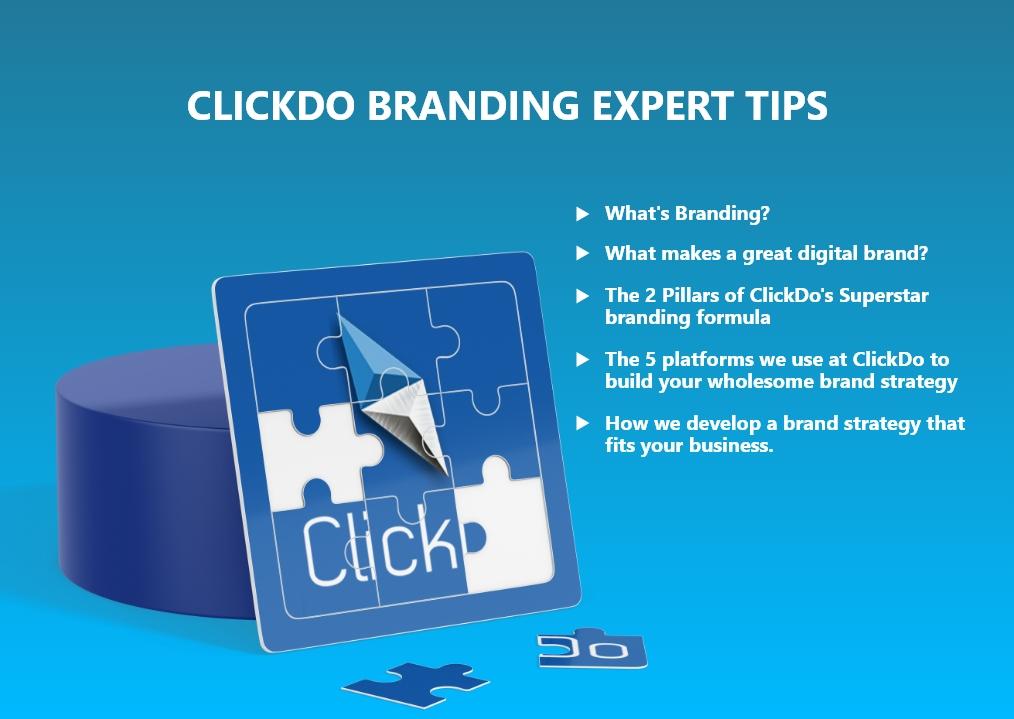 Let's Build Your Brand – ClickDo Branding
When you grab a Coke, you get more than just 330 ml of caffeine-infused carbonated water. You get the love and happiness that you have come to associate with the "brand".
How do we know that?
Well, Pepsi regularly beats Coca-Cola in blind taste tests. But when people know what they are drinking, Coca-Cola remains unbeaten. That's just a small example of how strong branding works in the real world. And like Coke, the right branding can make your business become the loved and preferred option in the market too.
Ready to become the Coke of your niche?
Read on to discover the nitty-gritty of branding in the digital age. And then kickstart your brand-building journey today!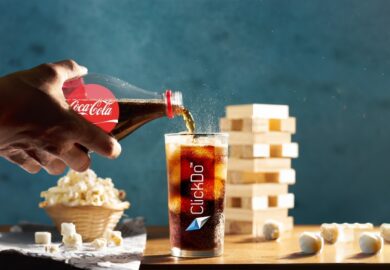 What is a brand?
"Branding is the art and science of influencing how people perceive a product, service, or business." – ClickDo CEO Fernando Raymond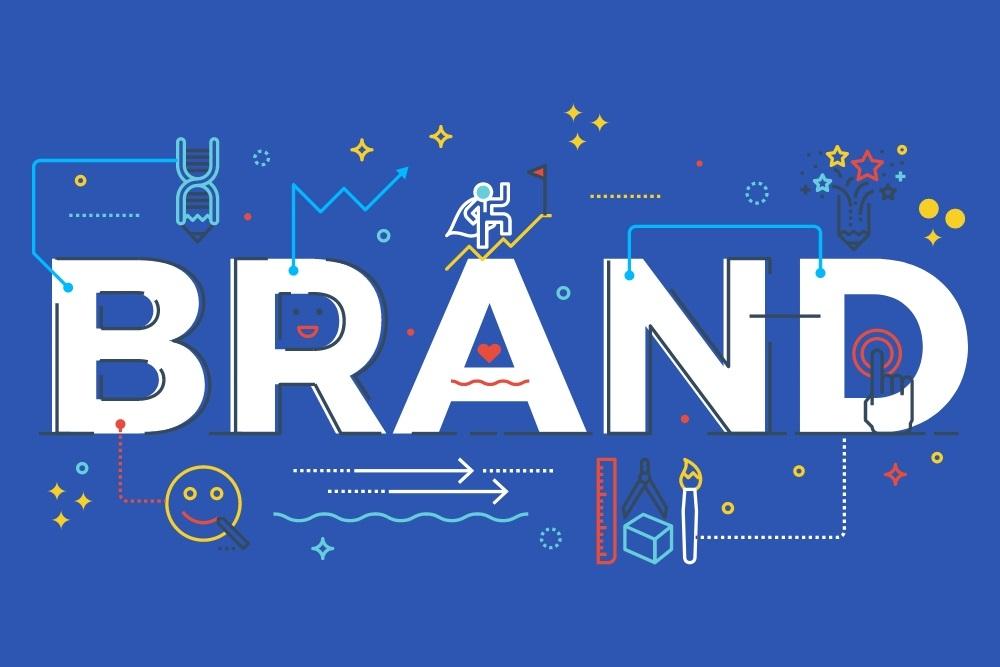 A brand is a set of features that set one organization apart from another. It can be your name, the tagline, the business logo, the website design, or even the brand voice on social media channels. Or as some marketing pundits define modern branding… All in all, the experience that a customer has with your business is what constitutes the brand.
Now branding as a concept dates back to 2000 BC. Yes, shepherds 'branded' their cattle to make them distinctively visible.
From using a hot iron to brand cattle to using different elements to build global brands, we have come a long way.
But even in 2022, the essence of branding remains the same. The need for creating a distinctive image for one's product or services.
Branding in the Digital Age – What does ClickDo do differently?
In the digital age, customers interact with brands in fundamentally different ways.
The number and type of customer touchpoints have changed. Customer journeys don't end with a sale.
Customers continue interacting with brands even after they've made the purchase.
And the methods, channels, and strategies for branding have changed drastically too. But here are three things that have remained the same.
These factors are at the core of ClickDo's branding service.
3 Key Factors in Business Branding
1. People shop from 'brands' not companies.
How do we know that?
You listen to musicians you've come to admire. You line up for signed book copies of your favorite author. You grab 10% discounts like they're worth thousands if they're applicable on your favorite brand's store. People chase familiarity. This is the fundamental tribalism that defines being a human.
What does it mean for your branding strategy?
In traditional branding, it would have meant blasting ads on TV and having hoardings. In the digital age, being known is possible when your target audience organically comes in contact with your business on social media or via influencers.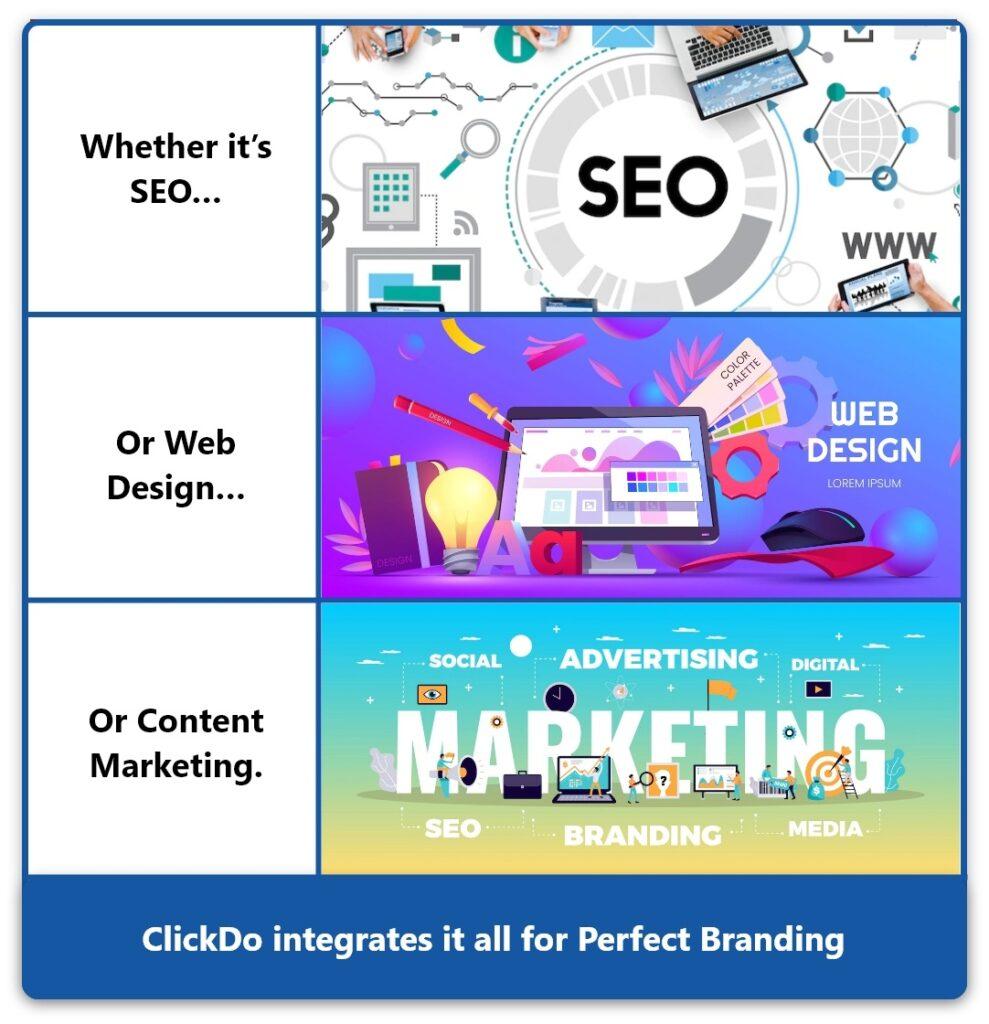 Like this ad for a vintage milk brand, for example, aims to create awareness among their existing users about their complete range of products. A great way to increase a customer's average order value is by playing on the "you know and have tried us before" card.
Such branding also builds brand loyalty. We build brands to live a life of their own. You'll inspire loyalty if you're real, raw, and humane. That's the sort of brand we build at ClickDo and we highlight this in our blog post about royal marketing branding tips.
2. Trust is important.
How do we know that?
Trusted brands inspire more than sales. Here are the findings from an Adobe study.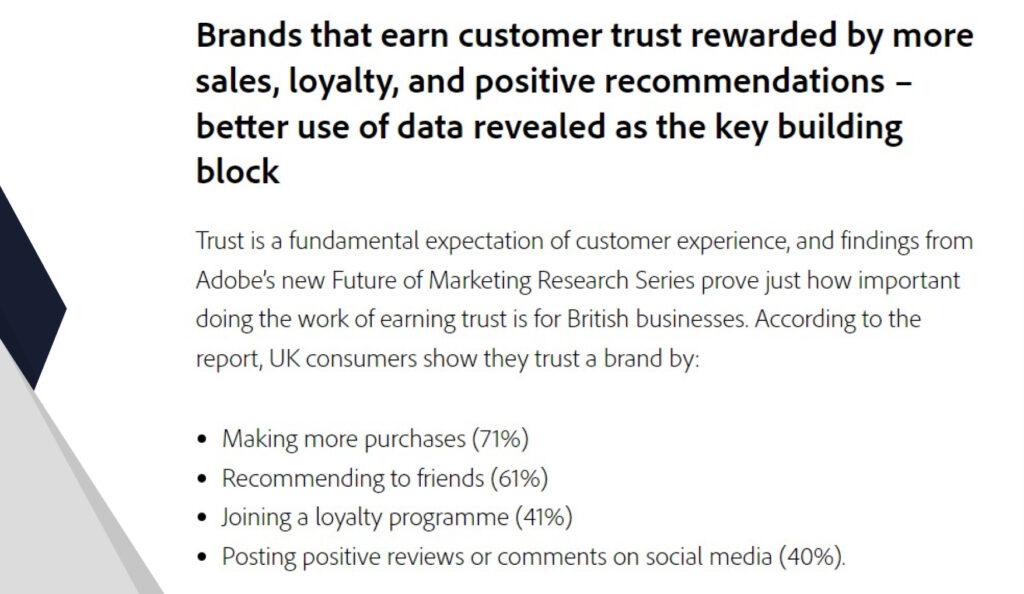 46% of customers are ready to pay more for "brands" they trust.
What does it mean for your branding strategy?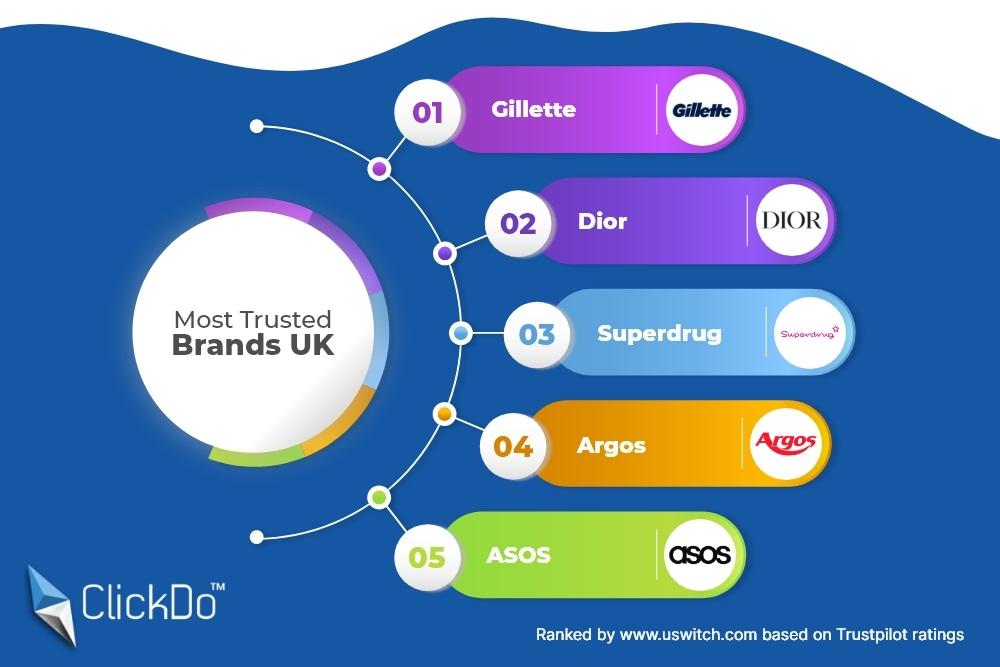 Online reviews work just as well as if not better than personal recommendations. So, you need positive brand buzz online to be trusted. Here are Britain's most trustworthy brands according to their Trustpilot scores. Won't you shop for any of these brands without an ounce of hesitation? Of course, you would. Their brand trust is tall enough to make any doubts seem small. Check our reviews and those of our clients from our case studies section and you'll find that we're not just doing the talk.
3. Consistency is the key.
How do we know that?
As per Marq's Brand Consistency Report, 2021, a consistent "brand" presence is known to boost revenue by 33%.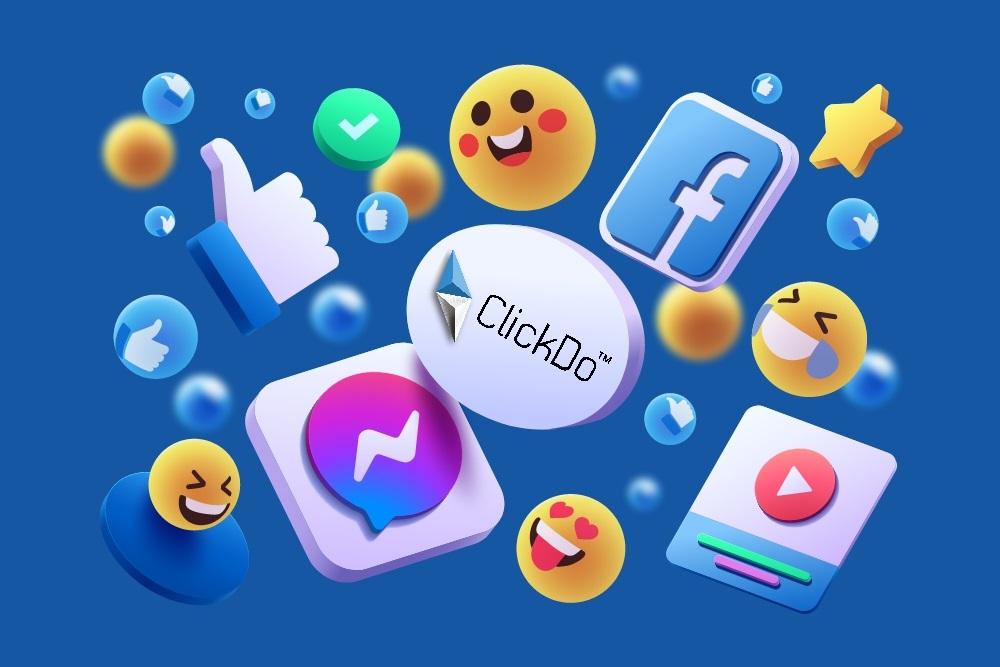 What does it mean for your branding strategy?
So, you need to understand your customer's digital journey. And then present yourself consistently across all those channels and touchpoints. See the two cosmetic brands in the image below. You know which one you'll remember for longer, right? Consistency in branding does go a long way. That's why delegating the branding strategy to an agency makes sense, more than trying 100 personalities for your brand via disorganized in-house efforts. So, here's your goal: You need to build a recognizable, trustable, and consistent brand.
How to do that?
You cannot run around the market with a microphone shouting your brand's praises. Don't expect to get positive publicity that way! And regular ads won't work either.In fact,
These are the 2 core components of how we begin brand building.
2 core components of a digital brand
Branding must be more subtle and organic to work as shown above.
1. Logo
Did you know that 75% of people recognize a brand by its logo?That's probably why small businesses spend between $300 to $1300 to get a logo designed. And rightly enough, your business logo is the single most important distinguishing factor for your brand.
If people see and recognize your logo, they are more likely to pick your products/services as compared to competitors. Jaguar is a popular British automobile brand that seems to have understood that.
The explosive jump of the feline animal in their logo is a perfect representation of the quick acceleration of their cars. The clever use of 3D art, makes the jaguar seem alive and the embossed silver name oozes authority, boldness, and class. That's everything Jaguar stands for. Want a logo that's as memorable? Ask us and check out our web design services.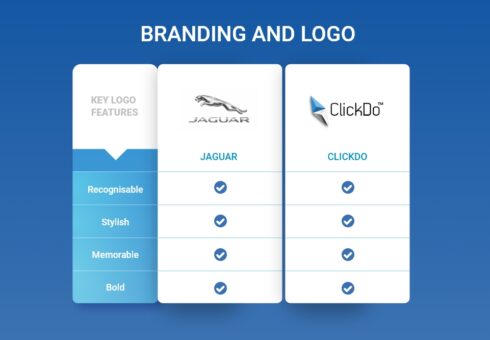 2. Website
94% of first impressions are related to your website's design. That's enough to prove how website design is a key element of business branding. Your website is like your address on the Internet. And if your digital shop doesn't look and feel unique, how will people remember you apart from the millions of other websites on the Internet? Take the PayPal website, for example. PayPal wants its users to trust it. It is a matter of their money, after all. And for that, they have very smartly used blue in their design as well as for their CTAs.
The trust that the blue colour builds is further enhanced by the simple and easy typography that represents the simple and seamless process that PayPal promises. Of course, 'blue' isn't a standard answer. What sort of a design language should your website speak? Ask our web design experts and web consultants.
5 Platforms for Branding in the Digital Age
Here are the 5 indispensables.
1. Social Media
The average UK user spends 110 minutes on social media each day.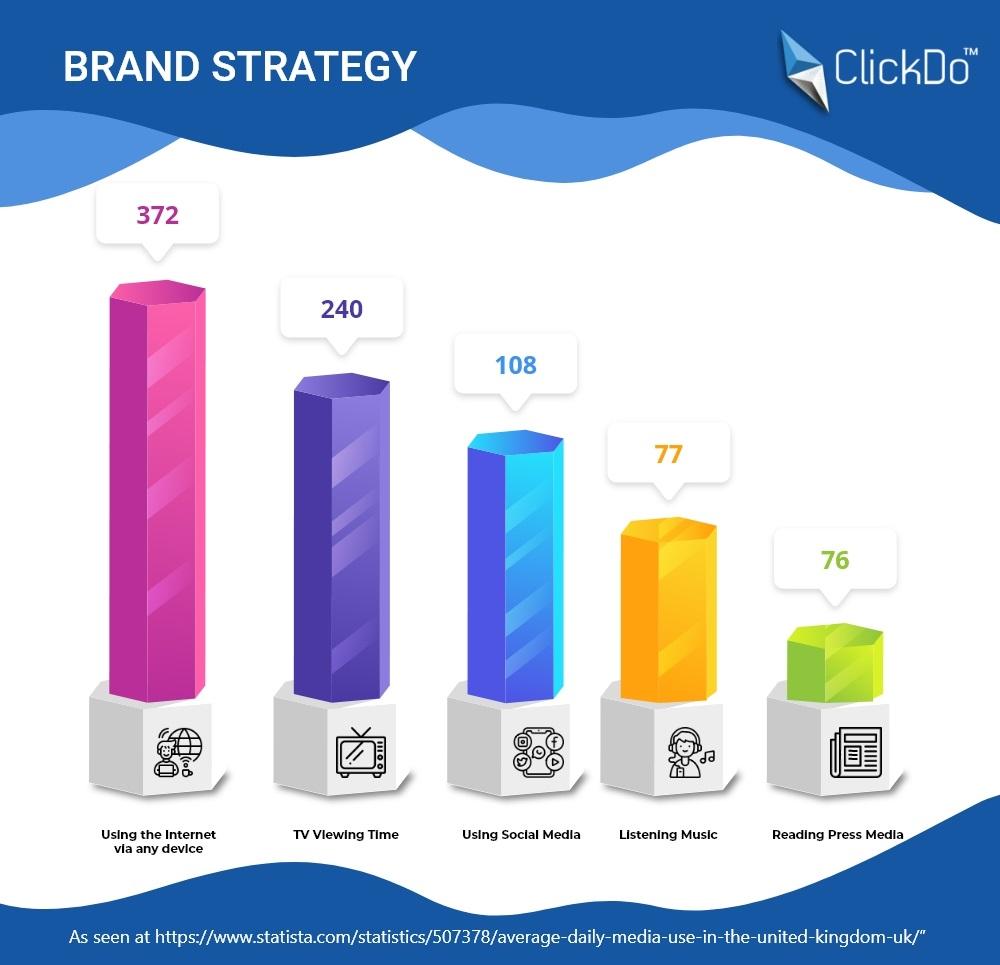 And in that course of time, they are exposed to a lot of businesses. If your branded content attracts the attention of the right users, it can definitely help build more social media awareness and attract more buyers. After all, 86% of people say that they'd remember a brand after seeing branded content as compared to seeing pre-roll ads. So, your voice on social media and the way you interact with customers and prospects do matter.
2. Search Engine Optimization
81% of buyers conduct online research before making a purchase. And where do you think they make the search online? On Google, of course. Or some other search engine. So, it is obvious that if your business website appears in their search results, you are much more likely to be picked.Also, when you show up in organic search results (which is possible with strategic SEO) you build brand recognition and trust.
ClickDo makes it possible with expert SEO consultants who can guide your brand's SEO strategy. The consulting spans on-page SEO, citation building, link building, social media optimization, landing page creation, content marketing, PR services, and more, so that you can easily trust us with your business needs.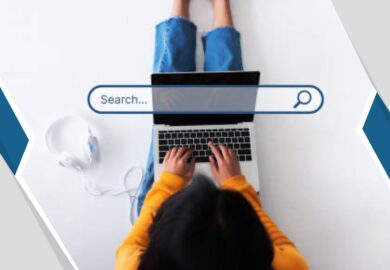 3. Digital Ads
They're expensive. But they're the quickest way to be seen by relevant Internet users.An interior design services company would want to show up (even if as an ad) in searches such as these to become more recognizable as a brand, eventually leading to people using their brand name in searches.
These are the results we achieved for a client's Google Ads campaign in 3 months of service. We therefore recommend to utilize different avenues for effective online branding.
4. Email Marketing
In the age is short messages and snaps, emails may seem futile. But there are still 4 billion daily email users. And most smartphone users prefer receiving brand communication via email.
In fact, emails are considered the most personal channels for receiving brand communication by…
74% of baby boomers,
72% of Gen X,
64% of Millenials, and
60% of Gen Z.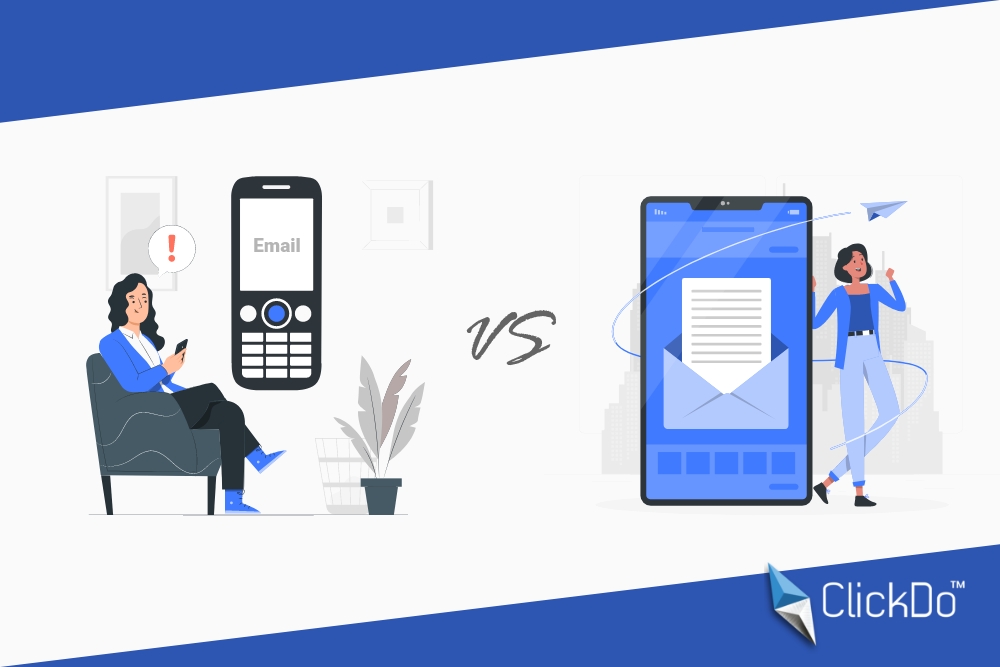 But remember: If not done right, email marketing can quickly gobble up your marketing budget while yielding no results. That's why you need experts who can help you strategize an email marketing plan that's a guarantee for success. ClickDo's team can do that for you. Within a short span of time, we have become the leading name in the niche in London.
Below you can see some results Bostjan got by email marketing for ecommerce websites.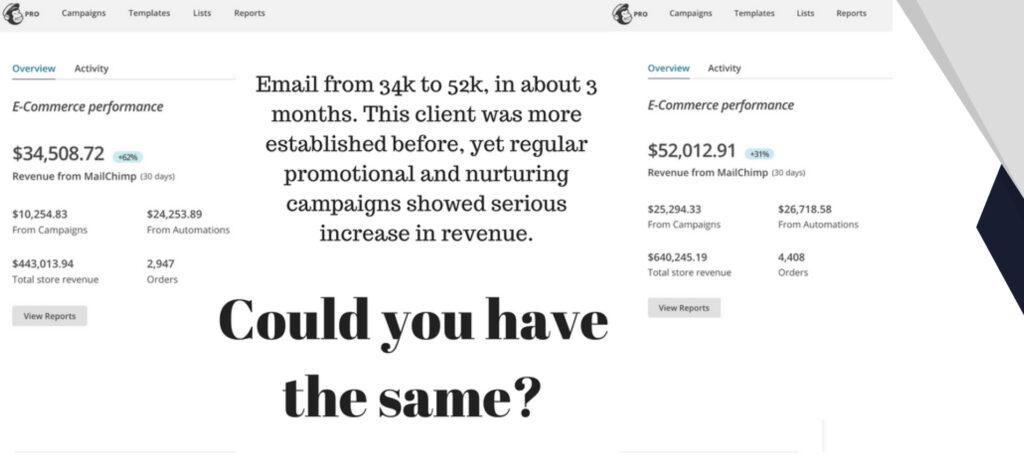 5. Influencer Marketing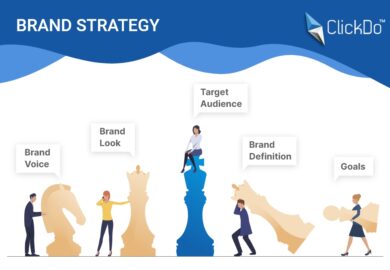 How to develop a brand strategy?
By definition, brand and branding seem like something that every business would have figured out. Everyone is unique and so they'd have no trouble building their unique brand. That's where the power of branding lies.
If your brand image is enough to lure customers in then you know you've nailed it with your branding. That's a result of dedicated, planned, and consistent branding. Want to join the ranks of Apple, Xerox, Coke, and other business biggies and build THE brand for your business?
Most businesses struggle to build a brand. The ones that successfully do it are the ones that lead the charts.
Here are the steps that we follow at ClickDo, to build brands that last.
1. Find your target audience
Before you grab a pen and paper to jot down your brand story or start stroking the keys of your laptop, find out who will be at the receiving end of your branding efforts. You don't just need an audience; you need your target audience's attention. And thus, the first step to building a brand is finding your audience. This needs to be the audience that will ultimately become your paying customers.
Start by learning who is your ideal customer. Once you know whom to target, your branding strategy will be designed and implemented based on that information.ClickDo makes this tiresome task simpler for you by offering SEO analysis as a part of our suite of SEO services. We review the current state of your brand's awareness first. We also carry out detailed keyword research which sets a solid base for a strong SEO strategy.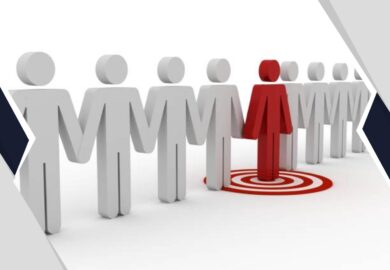 2. Set your goal
Branding can help you achieve multiple objectives.
You can build awareness with branding.
You can target a different audience with rebranding.
You can get people to interact with your business with branding.
And of course, you can make people choose your products over others with the right branding.
But not all of it can be achieved with the same strategy. So, you need to identify your goals. Once you know what you want your brand to achieve, you can then work your way towards a strategy that achieves those goals.
3. Define your brand
Before you tell your audience what your brand is, you need to know it.
Start by defining the goal of your business.
Your mission and vision statement can be the building blocks of your brand strategy.
Clearly define what your brand stands for.
Only after you are confident about your brand's definition, can you perpetuate that to your audience.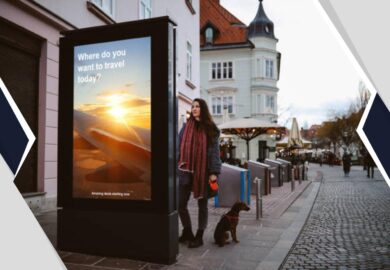 4. Create visual assets for your brand
Decided on what brand message you want to communicate, why and to whom? It is now the time to start creating visual assets for your business that will help build your brand.
Start with your business logo and if needed, get it trademarked.
Based on the colours that you have used in your logo, create a brand colour palette.
If yours is a B2C brand, consider developing a mascot.
Remember to create a brand guide as well so that no matter what icons, images, or digital assets are created for your business, they represent the same set of values and emanate the same set of feelings.
The team at ClickDo understand very well the need to ensure your website is visually in sync with your overall branding. That's why we offer bespoke website design services. Absolutely no off-the-shelf solution and definitely no mindless designing.
We understand your brand, inculcate your brand guide in the design brief, and then design a site that reflects your brand. Also, don't shy away from using video assets. Like this coffee brand did to show off their product in use.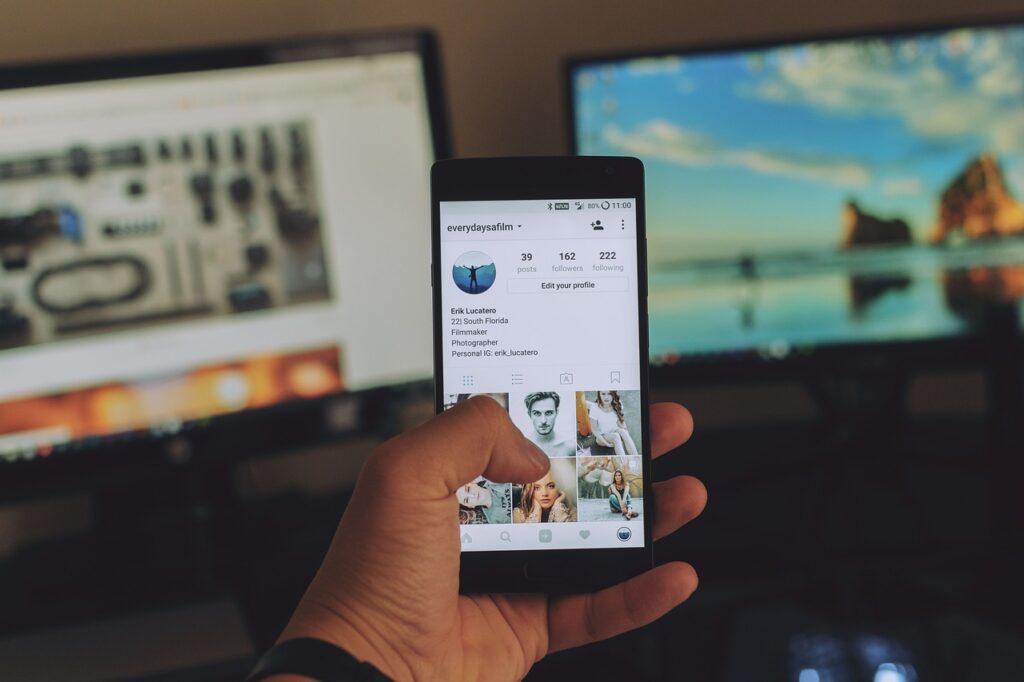 Just remember to optimize the video before using it on your website though, lest it slows down your website and makes your brand look lousy.
Or trust a branding agency that's done it so many times, that we've lost count. Just ask us.
Once you are done with the asset creation process, make sure you get those media assets placed in the right places. Media placement, both online and offline, can help you reach the right audience, at the right time and send the right message. Learn more about media placement services and how can they help in business branding here.
P.S. – If you are rebranding yourself taking cues from this guide, make sure you don't shy away from being vocal about that either. Just like Redhook did with this billboard
5. Find a voice for your brand
How do you want your business to sound? Classy but not snobbish? Quirky but not crazy? Savage but not rude? Make sure you use the right words. On your website. On your social media posts. In your email campaigns. And in your brand communication across multiple channels.
Make sure people think of your business as a person with a distinctive tone and voice. And ensure consistency. You need people to feel that they are talking to the same person whether it is your Instagram account or your website or your emails.
The self-care and beauty brand Dove always builds awareness regarding self-love, body positivity, and female empowerment across all marketing channels. And that's what brings shoppers to Dove.
We can sculpt the right brand messaging for you and develop the tone you can use for all your broadcasting. That's how you build a real, humane-sounding brand.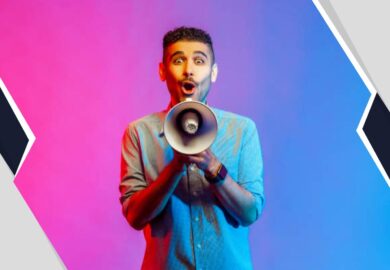 6. Put your branding to work
Once you have decided and planned everything, it is time to go all out and use the same branding assets everywhere – on your website, social media, and even packaging.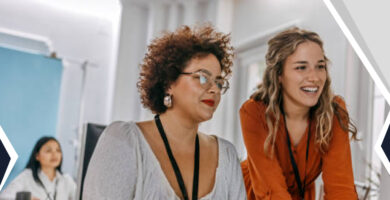 Dig into Digital Branding with ClickDo!
Now that you have learnt all there is about branding in the 21st century, it is time to get started. You can, of course, fly solo, but it pays to have experts on board. And ClickDo has the experts you need to build a recognisable, trustable, and consistent brand.
Why?
Because we have done it for several other businesses in the past. And we have the blueprint ready for your business too. All you must do is get in touch with our team. And we'll walk you through the various range of individual and bundled branding services that can help you be known, loved, and preferred by your target audience.