How we ranked for "pest control London"
Pest Exterminators have been with ClickDo since 2019. It all started with when they inquired ClickDo requesting for link building services. Initially, we have built some strong backlinks to www.pestcontrolinlondon.co.uk from top-notch sites in the UK. Then it not just stopped with link building, we have worked closely with Pest Exterminators and have implemented many On-Page strategies and the same time built powerful niche relevant links to boost the ranks in Google's SERP.
As mentioned earlier in this guide, You can come to know how good the branded anchors & the naked URL links worked well for Pest Exterminators. Below is the list of anchors which www.pestcontrolinlondon.co.uk receives in a higher percentage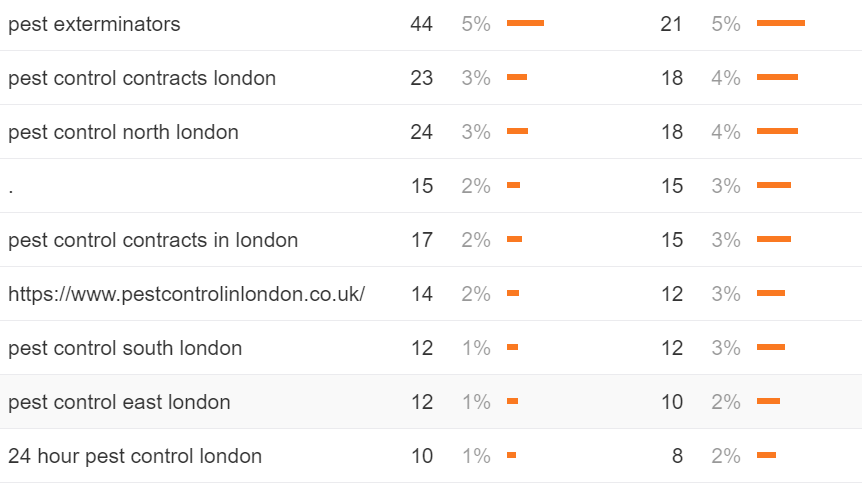 From this image, you can easily infer that the majority of the links comes with the branded anchors and the naked URL's.
But something is different in this Links?
Yes, If you note deeply, The domain name contains all the terms which we are trying to rank for. That is "pest control London" is the target term which we are focusing on and the domain name is www.pestcontrolinlondon.co.uk.
Yes, choosing this kind of domain name will greatly help you to rank for the target search terms. But its tough to find such domain names for business as most of them are already registered.
So here the domain name slightly has more impact in SEO & also the link building made easy with the domain name as it goes inline with the target search terms.
Not only for "pest control London", but Pest Exterminators are also ranking on top for the terms like "pest control in London", "London pest control", "pest control North London" and many more terms.
From the below images, You can see how we have improved the organic traffic and the movement of www.pestcontrolinlondon.co.uk for organic keywords since when they came onboard with ClickDo on 2019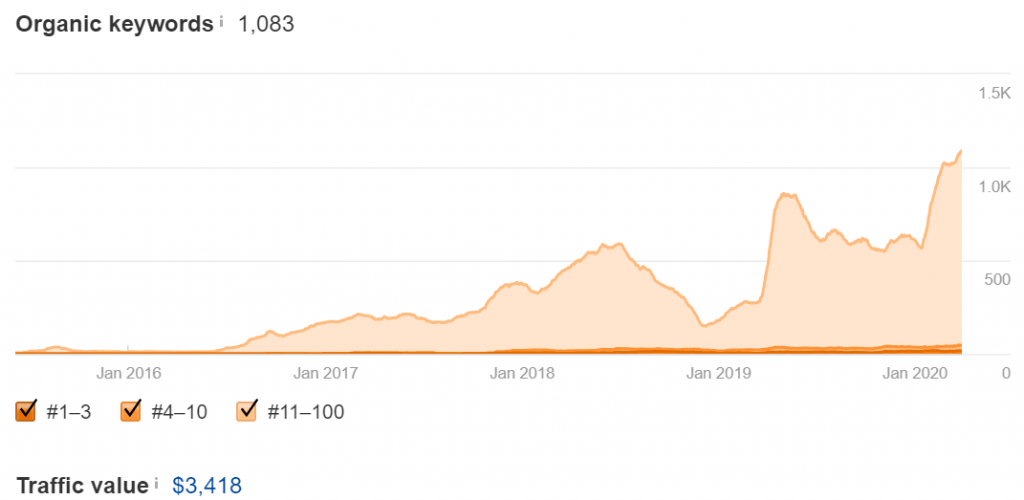 So this is how you need to build links in a strategic way and move the site to the top of Google SERPs. It's not just only with the backlinks. When it comes to SEO, you need to give importance to On-Page SEO and On-site blogging as well.
We at ClickDo work closely with all the clients and do weekly on-site blogging to boost the root domain authority. You can able to see good results only if you are moving to the backlinks section after making the On-Page SEO perfect.