Google AdWords Case Study – Pay Per Click (PPC) for Circumcision Clinic
Google Ads for Circumcision Clinic
If you are owning a Circumcision Clinic in London, then you would probably know that the main source of leads for your Clinic is from Google search. Ideally, the people who are planning to undergo Circumcision treatment will just try to find the best clinic near their location. For this, you need to make sure that your website is accessible for the people who are searching for the Circumcision treatments.
This can be achieved with the help of Google Ads. By using the Google Ads, we can able to drive the users to the website who are searching for the terms like "circumcision treatment", "circumcision clinic" or the other search terms depending on the location. This will help you to get more inquiries for your clinic every day.
Why you need Google Ads for your Circumcision Clinic?
By using Google Ads, you can make the potential users who are searching for the target search terms to land on your website. With Google Ads, you can see the instant results and can get more inquiries in a quick time.
From the below image you can see that roughly 1000+ people are searching for "circumcision clinic" in the UK. This is just for one search term, Similarly, other search terms like "circumcision treatment", "circumcision london", etc have more searches.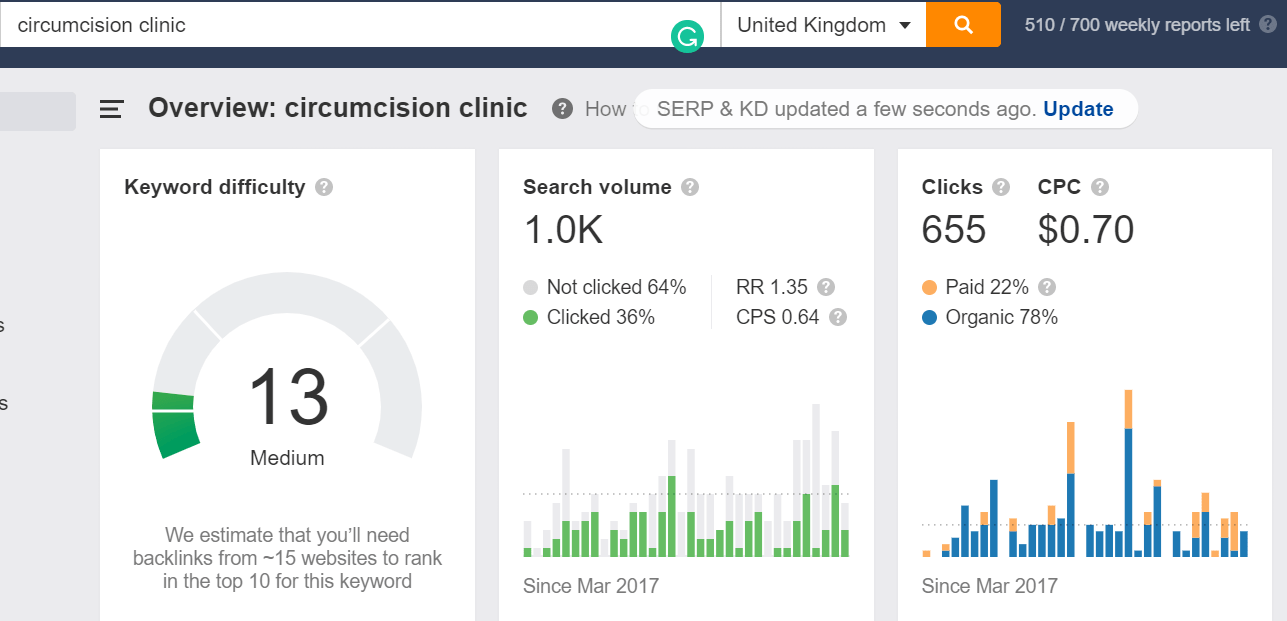 You can make all these users to land on your clinic's website if your website is ranking #1 organically with proper SEO. Even if your website is not ranking organically, by using the Google Adwords, Our PPC experts at ClickDo will help you to get more traffic from Google. So as a Circumcision Clinic owner in the UK, you should get started with the Google Ads to get more inquiries for your clinic.
Circumcision in London Google Ads – Case Study
Our PPC Consultants at ClickDo have worked with many Circumcision Clinics in London for both SEO and Google Ads. Here is one such Google AdWords case study for you to have a look and measure the performance.
Below is the one-month campaign performance of one of our Circumcision Clinic clients in the UK. From that, you can see that we have driven 1k+ potential visitors to the website from Google by just spending around £477.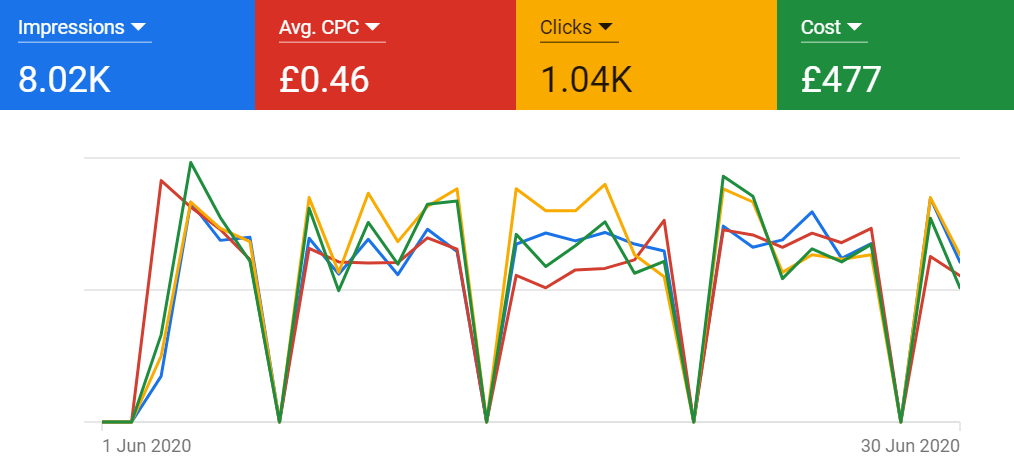 All the visitors are made to land on the well designed and conversions focused landing page with all the required information about the Circumcision treatment.
From the above image, you can see that we have driven the traffic by spending only £0.46 per user.
Our job is not to just drive traffic. But also to make sure that the landing page is updated well enough to convert the users, optimizing the landing pages for better conversions and many more. Our web development experts will make sure that the landing page is mobile-friendly as the most number of searches are from the mobile devices (check the below image).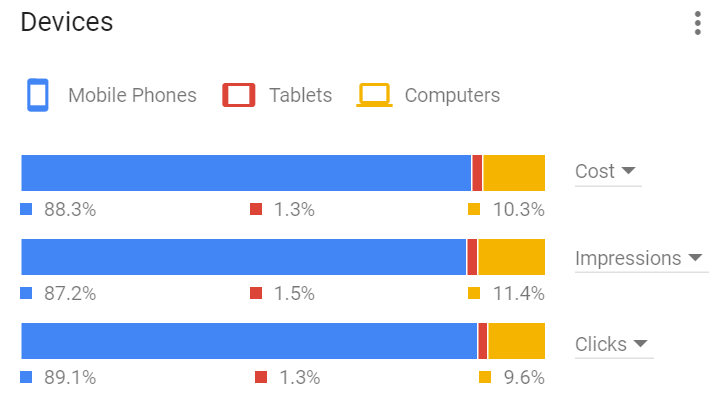 Below are some of the laser-targeted search terms for which we have got the clicks for. Our consultants will do proper research about your clinic website and will do the keyword analysis to filter out the best keywords.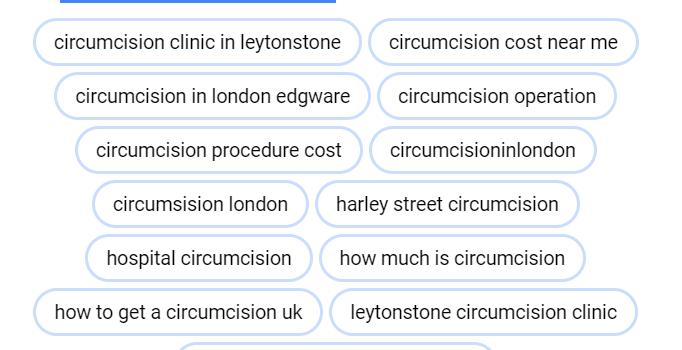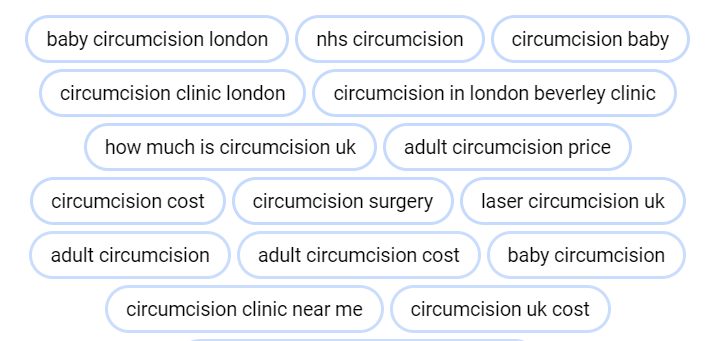 All these keywords are picked after the proper analysis and you can see all the search terms are conversion targeted. Negative keyword lists in the campaigns are updated regularly to make sure that we don't get any irrelevant clicks to the ads.
How we can help your Circumcision Clinic in the UK to get more inquiries?
At ClickDo we have experienced SEO & PPC consultants who can help you get more traffic for your clinic website from Google both organically and with paid campaigns. As you can see we have already worked in the Circumcision niche and have shown you the proven results. If you are a Circumcision Clinic owner reading this, we are happy to help you out with Google Ads and get more out of your business.
If you would like to book a free consultation today, email digital@clickdo.co.uk or just give a call to 020 8638 5857.