20 Ways on How to Make Money Blogging for Beginners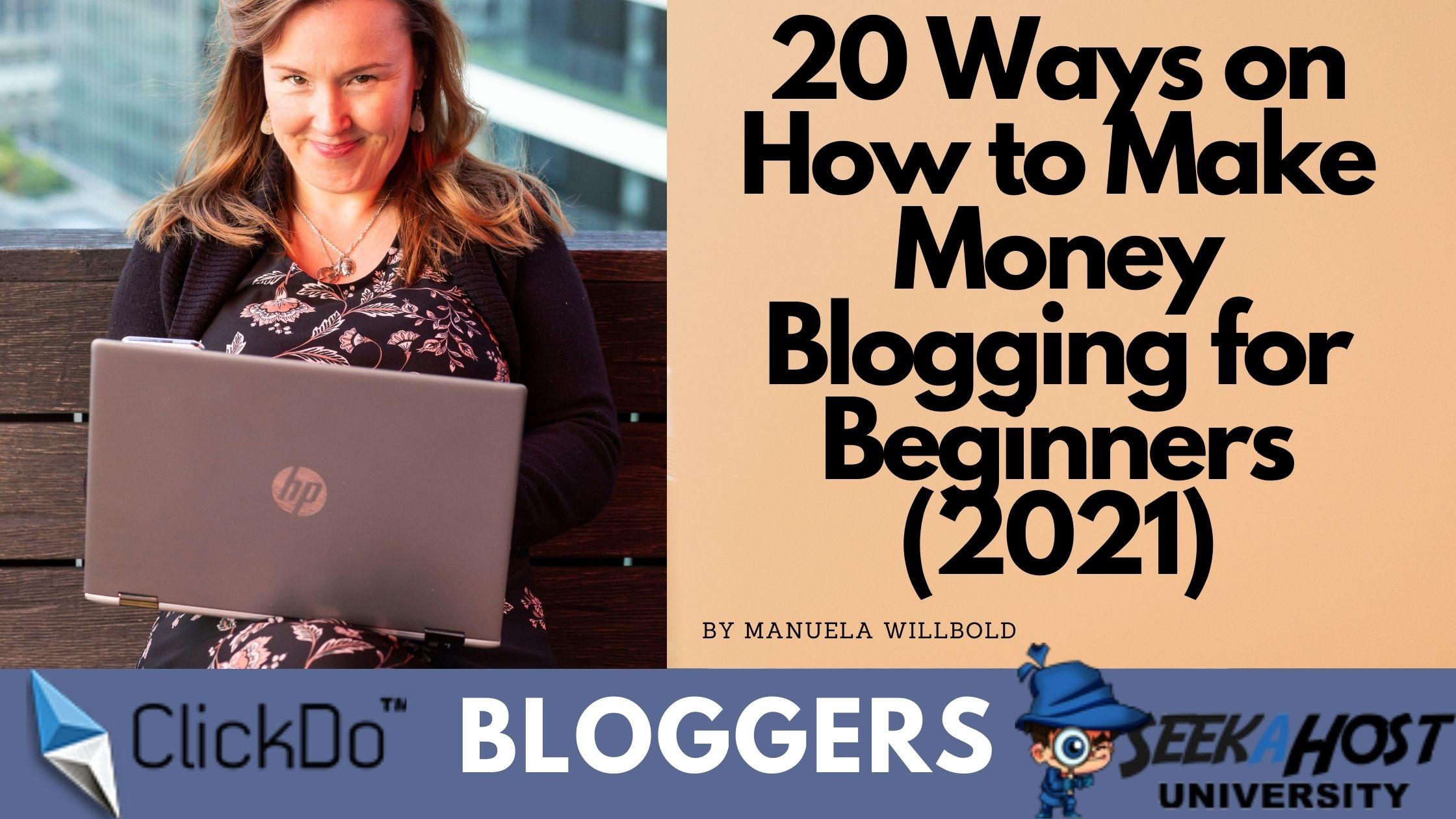 Do you want to learn how to make money blogging?
YOU'RE IN LUCK!
In this beginner blogging guide, I'll be going over how to earn from blogging with the top 20 ways so you can learn how to make money from your blog fast to leave perhaps a not so prosperous period behind you.
You see, I remember when I wanted to learn how to make money online.
It was so confusing and there were many things I didn't understand when making money online.
I would ask myself questions like
How would I get paid and when?
Which skills do I need to earn online?
Where can I find ways to make a living online?
In this post, I'll be answering all those burning questions you have on your mind.
Blogging is a brilliant way for beginners to join the laptop lifestyle and make money with a laptop and internet connection just as I do now!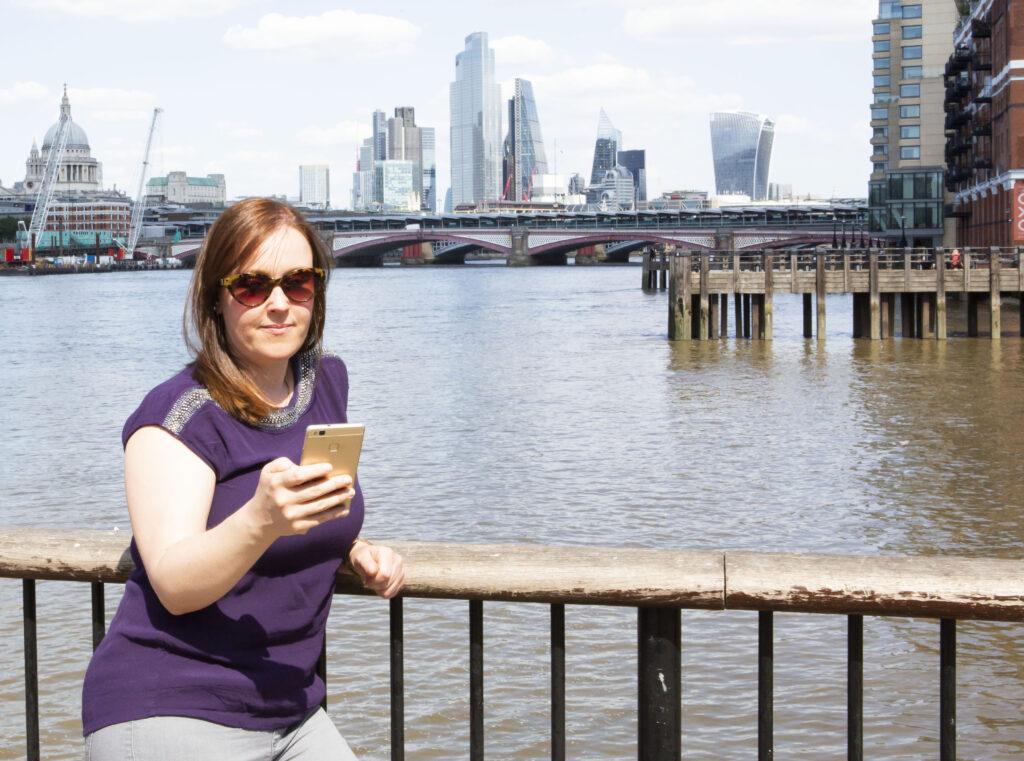 There's no need to show your face if you don't want to and it doesn't take much money to create a blog.
Just purchase a domain and hosting, then you're all set to go.
You can build your website with WordPress.
And the best news is that SeekaHost have launched a Blog Hosting Control Panel that makes it so easy to start a blog that you can get it up and running in 60 seconds! It's all explained in this 2-minute tutorial for your convenience:
There's no need for you to know to program. It just plugs and plays. I have also set up my personal blog here and trust me, if I can do it, so can you.
If you want to learn how to create a blog the right way step-by-step, then check out the SEO Blueprint or the Ultimate Blogging Course available at SeekaHost University!
Everything you need to know about building a blog is in there.
How to make money blogging for beginners:
1. Affiliate marketing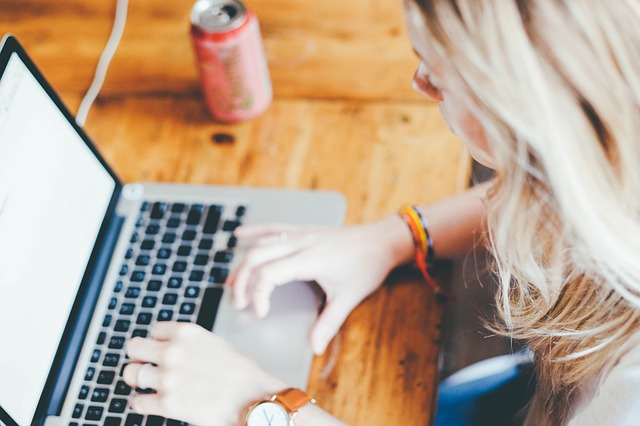 This is one of my favourite ways to make money blogging and it's perfect for beginners.
What is affiliate marketing?
Affiliate marketing is simply earning a commission by selling someone's product or service.
Let's just say Joe had a clothing company and he hired Sally as a salesperson.
If Sally sold something of Joe's she would get a percentage of the item she sold.
It's pretty much that simple. You're going out and selling someone's product in return for a commission.
What I really love about affiliate marketing is there's no need for you to spend any time or money creating a product.
Someone else handles all the risk. You don't have to invest a penny into that product.
Also, there's no need for you to handle any shipping or customer service. You simply sell the product and…
BOOM! You get your commission. Is that easy or what?
How do I get into an affiliate network?
Getting accepted into an affiliate network is super simple.
You don't need to have any past sales records or even hand in your CV.
You can literally go to sites like:
Amazon
JV Zoo
Offervault and the list goes on
Sign up to these affiliate networks
Choose a product you like and promote it
When someone decides to purchase that product from you, you will get a commission which can vary between 10%-40% usually
How do I track my commission?
This is super easy.
Affiliate networks give you a unique link to use for the product you're promoting. You can then put that on your website whenever people click on that link it will be tracked and if they buy you will get your commission.
With some affiliate networks like Amazon, they go even further to help you make a sale. If someone goes on Amazon through your link and buys a different product to the one you're promoting you will still get a commission.
Here's another great thing about Amazon's affiliate network
If a user clicks on your link but bounces off the site they will still be tracked and when they go back onto Amazon to purchase something, you will get a commission.
However, if they don't purchase something within 24 hours you will not get a commission. Amazon does this through the use of a cookie. If you're serious about making a lot of money through affiliate marketing on your blog make sure you check out the Blog For Profits Course as it will teach you how to grow your blog so it attracts a high number of visitors in order to achieve high returns with your commissions regularly.
2. Google AdSense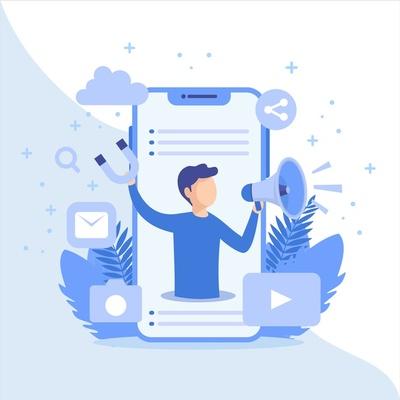 AdSense is possibly the easiest way to make money blogging as a beginner.
How does Google AdSense work?
People who want to advertise their business use Google to extend their reach and sell their products.
Google has set up an ad platform called "AdSense" to display those advertisements.
You can use your blog to display these advertisements and whenever someone clicks on these ads they are tracked by Google and your money increases over time.
Also, even if people don't click on the ads and users scroll past them, it is still recorded and the amount of money you earn per impressions and clicks increases. Simply sign up for Google AdSense and they will provide you with some coding.
You can go ahead and add this piece of code to your website and…
BOOM!…
You've just got an ad up and running.
You can become a pro with managing Google Ads not just for your own websites, but also for clients to earn even more on the side. Check out the Google AdWords Course to learn the skills to pay the bills.
3. Sell Guest Posts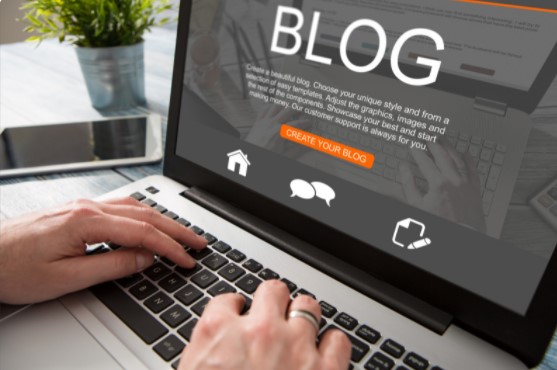 When you start writing blog posts and get visitors to your site you will be getting more attention. With this attention, people will reach out to you and ask if they could guest post on your blog.
Sometimes they will offer you money in exchange for inserting a link on your site, or you can simply say you want money if they want to guest post. Now, you might be thinking, "If people are willing to write for me for free, why shouldn't I let them?" You see, people don't always want to guest post on your blog for the sake of it.
The vast majority of the time there's something they could benefit from. For example, if they leave a link on your site back to theirs, this will increase their chances of getting more traffic. Whether that's getting traffic directly through that link or helping their site rank on Google. (Links are a Google ranking factor)
Try not to think of your blog as some big authority site. Because let's face it… it's not. Don't expect a ton of emails rolling in talking about people wanting to guest post for you. Because that won't be the case, especially if you're starting out.
Make sure you do some outreach and email marketing to really advertise your blog and sell guest posting opportunities to guest writers and bloggers in exchange for money or good backlinks that could boost your website further. You can see how we provide guest posting services for clients here at ClickDo Ltd. with a huge PBN network.
4. Display Advertising
Display advertising is simply adding some advertising media to your site. This media can come in many formats such as images, video, and audio. Depending on how many click and/or impressions you get, that correlates to how much you earn.
I've personally had many inquiries with companies pitching me to add their display advertisements on the blogs and websites that get over at least 1k monthly traffic. When you first start your blog you won't be getting inquiries because it has no traffic.
You will have to find display advertisers, just give it a Google search, it's pretty simple. As time goes on and you get a decent amount of visitors to your blog, like a few hundred people a day, you will be getting pitched by companies to put up their media ads on your blog.
How much can you earn form display advertising? The sky is the limit. You can go ahead and negotiate with these companies. It could be a few dollars or thousands upon thousands of dollars.
5. Sell Online Courses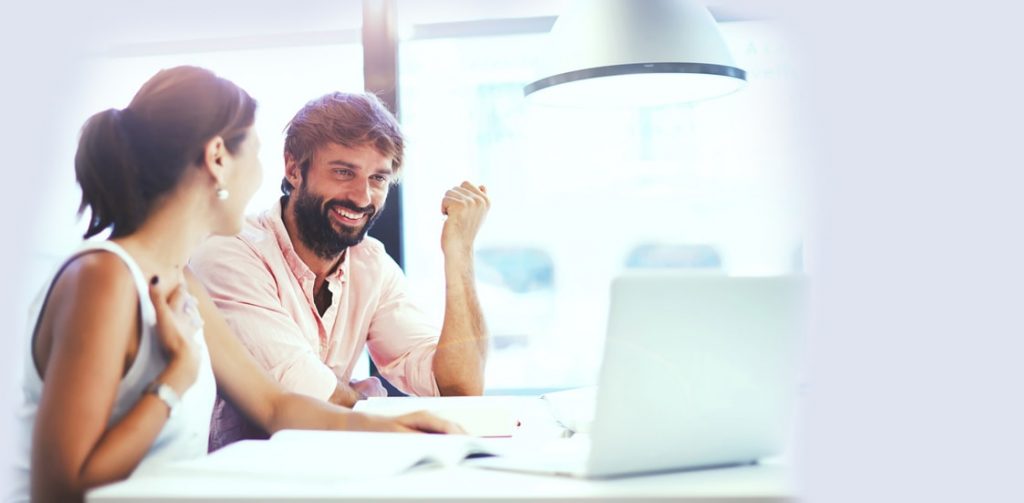 Do you specialize in a skill? Well, you could create a course and sell it to your audience.
For example, you could have a fitness-related blog and you could create a course on how to get fit. It's actually pretty simple to create a course.
You can get an inexpensive camera and microphone to record your videos, or if you need a screen recorder you can purchase one pretty easily. After you've created your course, go ahead and package it. The packaging would be creating a simple landing page and setting up a payment system (easier than you think).
When someone purchases the course, you can send them an email with all the video and articles you've done. This is a simple way to package a course. Of course, you get more in-depth and get complicated with this.
However, for this post, I want to keep it simple. I've recently created an SEO copywriting course for ClickDo and it was fairly simple to make. I published it on famous eLearning platform Udemy and so far over 3,000 students have signed up to it there. You can also find it at the SeekaHost University eLearning platform.
6. Sell eBooks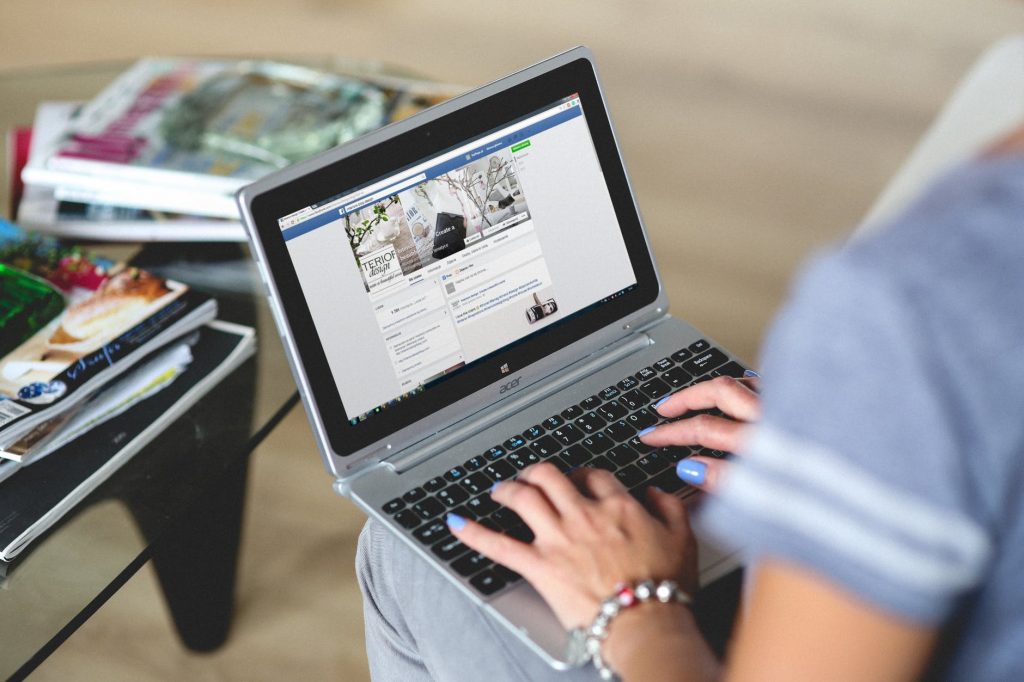 Do you have knowledge about a particular topic? Then why not create an eBook on it?
Simply write on a particular topic and export it as a PDF. It's extremely easy to create an eBook.
TIP: if you've already created a course, you could just repackage it into an eBook. It's an easy, quick and evergreen way to make money blogging. Anyone can do this.
I've actually just created an 3 eBook so far which I had published on Amazon Kindle. I worked with our web designer Kasun Sameera to design me an epic cover and worked with co-author Fernando Raymond to create this extensive guide on making money online. You can even use your eBook to help grow your email subscriber list. The way you do this is by giving it away for free (or at least a little part of it) in return for their email.
7. Become a Consultant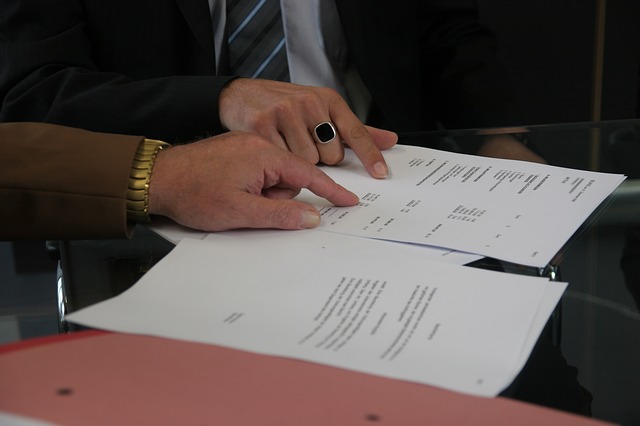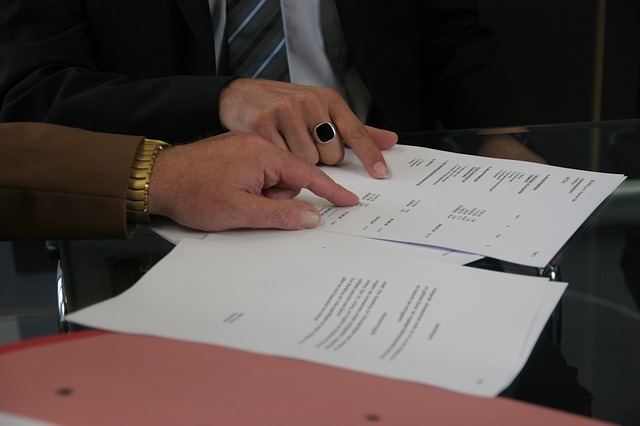 This is an easy way to make money blogging. Are you blogging about things that people would like to learn about?
Things like fitness, health, entertainment, wealth and relationships? People will always be seeking out consulting on different topics.
They might be wanting to learn about how to sell and you happen to be a sales rep. You could go ahead and create a consulting page on your blog and let people know you're willing to share your knowledge and expertise.
It's pretty simple to set up a payment page and even have them easily send you money through PayPal. If you haven't got a skill to a level you'd like… you can easily go online and keep honing in on that skill to make sure people are getting value for their money.
This way you can keep customers very happy and even grow your consulting business through word of mouth. You can see how Fernando did it as an SEO consultant before he built ClickDo Ltd.
8. E-commerce Drop Shipping Store
What is drop shipping? Drop shipping is pretty straightforward and has been going on for a very long time. In fact, you've probably purchased an item which has been drop shipped.
Drop shipping is where someone buys an item from you and that's when you order the item that has been purchased from a manufacturer/warehouse. For example, you have a pet e-commerce store. Someone purchases a dog collar from you.
You don't send the dog collar directly from your house because you do not hold any inventory. Instead, you order the item from somewhere else like a warehouse in China.
Drop shipping is a really clean way to make money without having any products! You simply get some items that are cheap from China and you increase the price on your website to make a profit.
I have written another article delving deeper into drop shipping and its in and outs.
9. Freelancing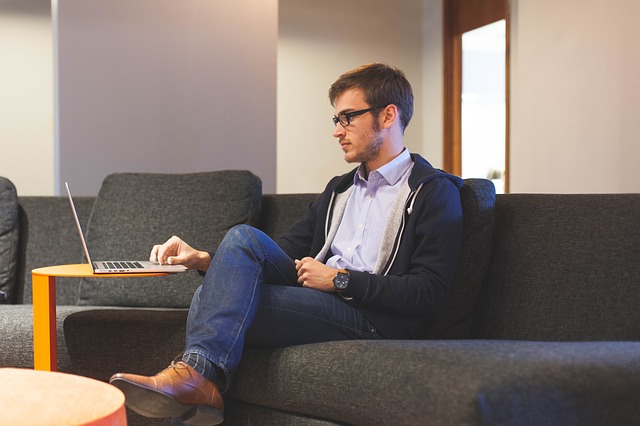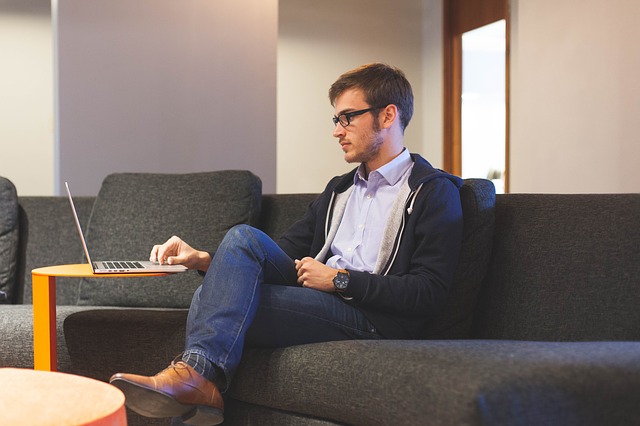 Freelancing is an easy way to make money on the side or even make it your full-time income.
Do you know a skill like writing, drawing, marketing or any other skill that you think people might be interested in?
Well, you can go on freelancing websites like Fiverr, Upwork, Konker and the list goes on. If you don't have any skills, that's very easy to fix. You can have a look at what kind of skills people are looking for by digging into these freelance sites.
After you've done that go ahead and learn these skills. For example, if you wanted to learn how to create images or coding just YouTube it! It really is that simple and how I've learnt many skills.
The internet really is a beautiful thing. There's no need to go to a classroom to learn. Just do it on your laptop. Once you have a good enough customer base, you can start directing those customers to your blog so you don't have to pay the fee which comes with selling on other people's platforms.
You can keep all the revenue for yourself.
10. Flipping Websites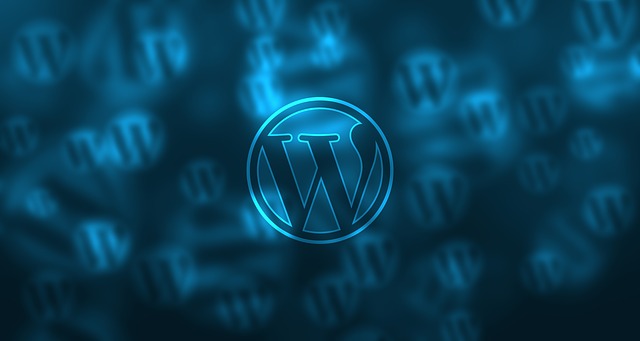 This is a great way to earn big chunks of cash. I'm talking thousands here. And it's simpler than you think.
You can create a website with a new or expired domain which you can buy through a so called "domain auction" around a niche like bodybuilding, yoga, video games, TV shows etc. And start to put up content on them. With this content, you'll be able to get consistent views on your website and even make money from it. The advantage of an expired domain is that it may already have authority and a good backlink profile, giving you faster growth opportunities, if you build it right.
You can go ahead and use sites like Flippa to sell that website. This is great for your affiliate sites. If you've got affiliate sites and you've got more than you can handle, go ahead and sell them on Flippa.
I've seen sites go for over $500,000, if they offer everything a buyer looks for and needs.
11. Host Paid Webinars
A webinar is simply a live video and can include a question and answer session during and after. It's similar to Facebook Live. Once you get more advanced and used to hosting webinars you can start automating them and don't need to actually be there but it will show as a live session.
Webinars are similar to courses because they're all about teaching people. Make sure to find a good webinar tool and start going live. During the live stream, you can teach your audience a little.
For example, you could be selling skin cream. During the live stream, you can talk about the best ingredients for your skin and at the end or during the live stream you could be talking about your cream. It's a fairly simple way to make money blogging.
If you want to get more people watching, you can get a bit more advanced and use paid traffic methods.
These paid traffic methods can consist of platforms like…
Facebook ads
Google AdWords
Pinterest ads
Bing ads and more.
12. Paid Events Calendar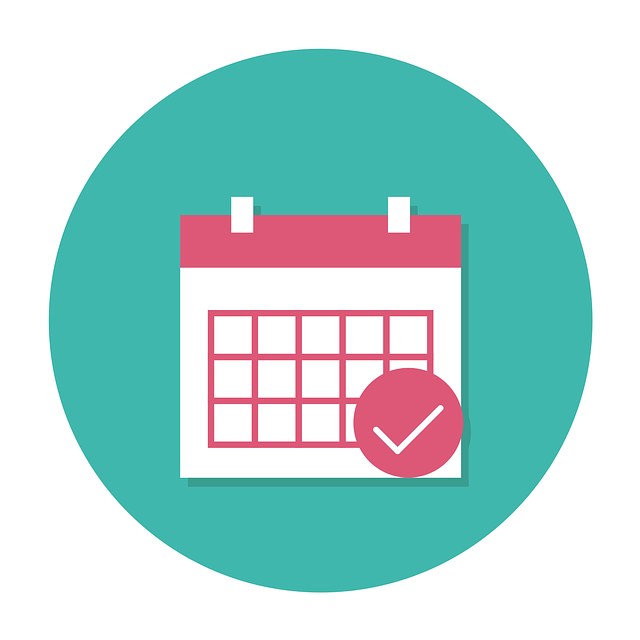 Once your blog has been up for a while and you have an audience you can start charging people to put their paid events on your blog. You see, local businesses and websites in your niche host paid events.
These events could be virtual or at a physical location. You can go ahead and reach out to local businesses and niche relevant websites, and ask them if they have any paid events. Go ahead and try to negotiate a price with them.
Once your blog has grown and you're getting a nice chunk of organic traffic you will have people reaching out to you for paid events advertising.
This is a very simple but powerful way to monetize your blog.
13. Paid Job Advertisements
Companies may want to advertise their jobs on your blog.
For example, you could have a writer's blog. Teaching people about writing.
You could reach out to companies and ask them if they'd like to put any job listings on your blog. If you want to create a blog which successfully monetises through paid job listing, you must choose a niche.
You can't be a general blog that talks about everything under the sun. Make sure you choose a specific niche and create content around that. If you create a blog that has no niche and writes about random topics, you will have a hard time growing a consistent audience and have one that's interested in a bunch of different things.
By creating a blog which talks about topics related to a niche advertisers will be more inclined to advertise on your blog because they know exactly who your audience is.
As time goes on and you grow a consistent and relevant audience, you will start getting pitched by companies who want to advertise on your blog.
14. Exclusive Membership Content

Once you've grown a loyal following, you can create membership content.
You can create a successful membership area by making sure the content you create on your blog that's available to everyone is valuable content. Content that people enjoy and get a lot of value from.
Once you do this, people will be more likely to opt-in to your paid membership. The paid membership must be excellent and has to go beyond the free content you create on your blog.
Also, make sure not to give away the content on your paid membership area away for free on your blog.
If you do that, the people in your paid membership area will feel betrayed and could cancel their membership because you're giving it away for free.
Make sure the exclusive membership content is consistent and always provides value and entertainment.
15. Paid Reviews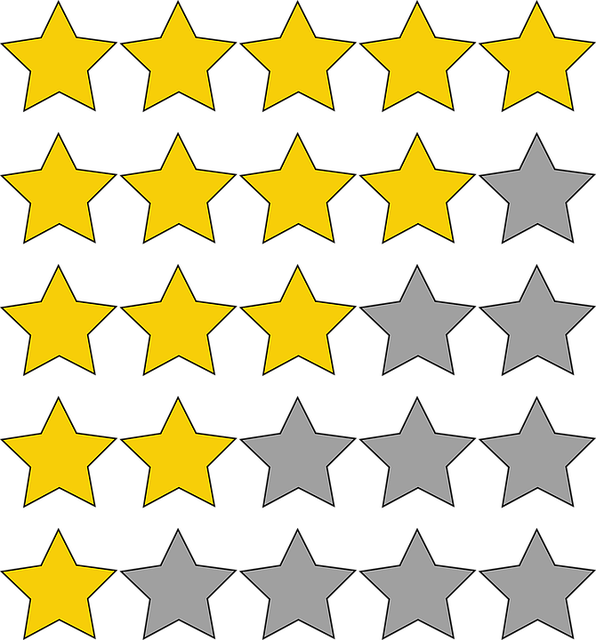 Many people on YouTube do a lot of paid reviews.
This is brilliant because you're getting paid to use a product and write your honest thoughts about it. Sometimes the company will let you keep the product which great.
Instead of having to spend money buying products just for the purpose of reviewing it you can save your money and just have the company send the product to you. Make sure you do some outreach and offer them your paid reviews.
As your blog grows, companies will start approaching you about reviewing their product.
Sometime they'll even send you the product without any notice.
16. Sell Ad Space
This is an easy way to monetise your blog.
You can simply have space on your blog where it's just blank. It could be your footer, header, sidebar or even within articles.
Go ahead and reach out to companies within your niche and tell them about your ad space. Let them know you want a price for it.
You can also use things like AdSense and affiliate networks to cover that ad space. Once your blog gets a decent amount of attraction, companies will start reaching out to you,
It's a simple but effective way to make money blogging.
17. Paid Facebook Group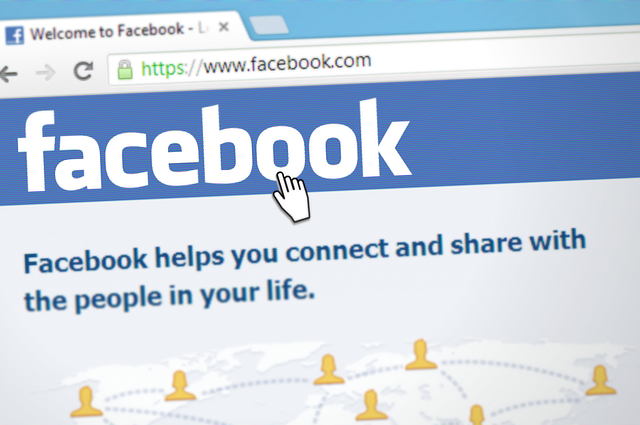 You can start charging your audience to get into your Facebook group. This is an incredible way to make a lot of money from your blog.
Make sure you have a niche blog. For example, you could have a blog which talks about digital marketing.
People reading your blog and getting familiar with you will start to trust you (if your content is good).
You can then start to have call-to-actions in your blog telling people to join your Facebook group. Make sure to entice people and really sell them on it.
For example, within the Facebook group, they could get access to like-minded people, get access to you, and get exclusive content. Your Facebook group must be good. It can't be inactive and dead. You can see how some ClickDo FB groups are managed to keep them attractive for new members to join: ClickDo SEO Consultants.
You must encourage people to ask questions and make sure you help answer them. Once your Facebook group grows to a point where you don't have the time to answer all the questions make sure you're encouraging people to help each other out.
This is going to help you make other people do the work for you. Just make sure you're answering as many questions as you can.
18. Email Marketing
"The money is in the list." This is a phrase that's constantly thrown around and it's absolutely true.
You can make a lot of money from email marketing, It's actually pretty simple to do email marketing.
First, you need to set up a lead magnet. This is going to really help people opt-in to your emails.
A lead magnet can be things like an eBook, cheat sheet, report, toolkit, resource list, video training, free trial, discount or even a quiz.
Next, you want to have an autoresponder. This is simply a piece of software that allows you to automate your emails.
Every time somebody subscribes, you don't have to manually send them an email. After they've opted into your email and received their lead magnet you can go ahead and send them automated emails.
Make sure these are niche relevant emails and content that they won't be able to find on your blog. Only send them some helpful and relevant content and then you can promote offers and CTA (calls to action).
How many times should I send emails?
It really is up to you.
Don't send an email more than once a day. People will start getting annoyed, I wouldn't recommend sending them an email every day either. Maybe for the first week, it will be ok but any more than that will be pushing it.
Sometimes you want to give your list a little break for a few days. But make sure you're consistent because people can forget who you are and why they subscribed to your emails.
If you see that some people haven't opened your emails in a long time, I would recommend removing them from your list.
There's no point having dead emails. If people aren't opening your emails this will send a bad signal to the email provider and you'll put into the spam folder.
TIP: Try to include no more than 2 links in the email and no more than 1 image because you could be put in the promotional category of the email section. You want to go directly to the user. Learn more about handy email marketing tools that will make your life much easier, the longer your subscriber list grows.
19. Reports and Audits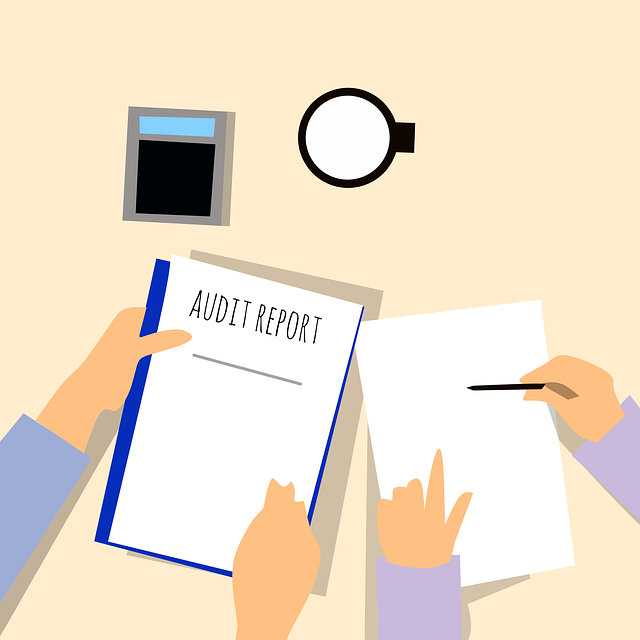 This is a personal way to monetize your blog.
For example, you could have a writing blog and you create content in that niche. You could create an audit service where you analyze someone's writing and see what they could improve.
If you have a bodybuilding blog, your service might be auditing someone's physique. They could send you a picture of their body and you could tell them what you like and what they could improve on.
There are a ton of ways you could conduct your audit/report. It could be through written content, video, audio images etc. It's up to you, what do you think people would like to see? Maybe your audit/report could be a combination of formats.
Make sure you are actually being helpful and actually giving them valuable advice.
20. Mastermind Group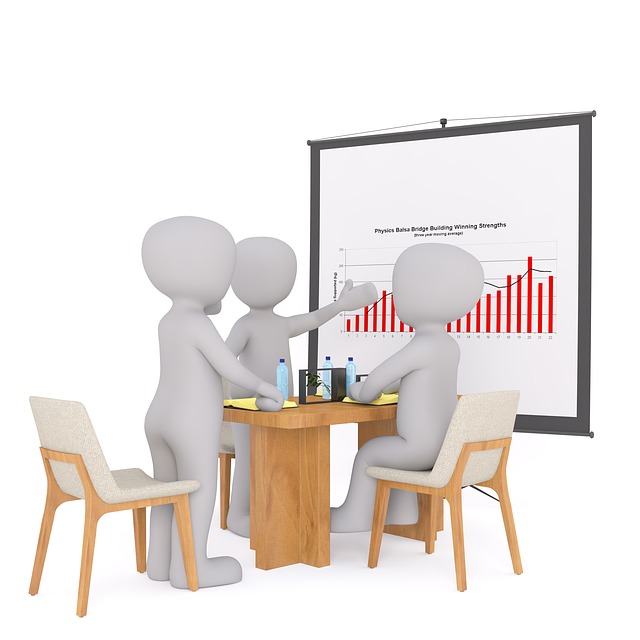 In a nutshell, a mastermind is a group of like-minded people coming together to push their business forward.
And no, you don't need to be a group of masterminds. It just a fun name :).
The group shares their ideas and results and try to push their business forward. There are different ways on how to run masterminds.
You could come together in real life and host it in a little room. You could go and fly to a whole different country to host your mastermind. Or you could have some Skype calls.
It's up to you. There's no wrong or right way.
Just as long as the group is able to push their business forward, that's all that matters.
This type of way to monetize your blog is when you are established and seen as an authority.
Keep this in mind about blogging…
Please don't think you can hop on the blog bandwagon and just start making thousands straight away.
There are a lot of gurus filling people's heads with false hope.
You need to give your blog time to really take off. Here's how you create a successful blog – you grow an audience!
So how do you grow an audience?
You need to provide value.
By providing value you will grow your blog. Don't pump out half-assed blog posts and think you can get traffic to it.
Every time you create content, make sure you have the user in mind. Create content in such a way where the user will absolutely love it.
Always focus on user experience and Google will love you for it. Google is something you'll be relying on to get people on your blog.
Make sure you add plenty of helpful multimedia in your posts like images, videos, infographics and even audio.
I can't stress the user experience enough.
This is what's going to make or break your blog.
4 Myths about Blogging:
1. You need to be computer savvy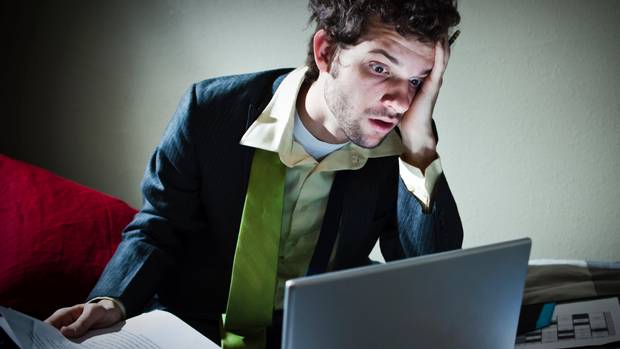 It seems like everyone I talk to about blogging, thinks you need to be some kind of incredible programmer.
When in reality, you don't need to know anything about coding to create a successful blog.
These days it's super easy and cheap to put up a blog.
If you're looking for a step-by-step guide on starting a blog, check out this page.
Fernando will tell you everything you need to know about creating a successful blog.
2. Only experts make money blogging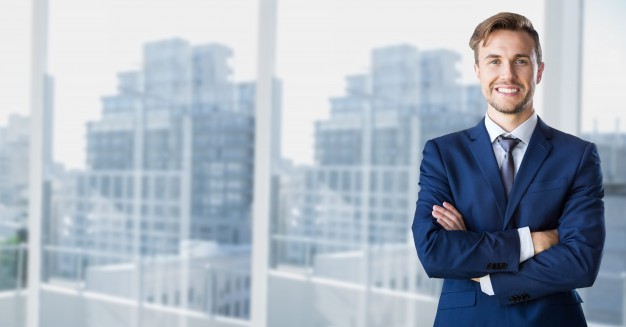 I used to believe this myth.
I've seen plenty of newbies start a blog and make money online.
You don't need to be an expert in anything.
When you first get into blogging and see people making so much money you might be thinking you'll never get to that level.
Remember, we all have to start somewhere. I didn't have the slightest clue about blogging and what it was and now I'm at a level where I can make money from blogging.
3. Build it and they will come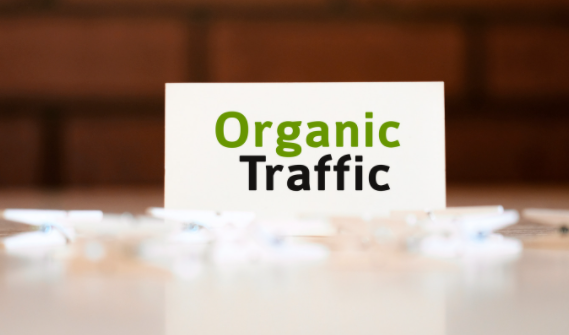 This couldn't be further from the truth.
PICTURE THIS:
You spend so much time putting together an awesome blog post.
There are thousands of words and you have carefully handpicked the multimedia you want to add.
You make sure your text is broken up and there are no blocks of text to make it easy for users to read.
Reading your post over and over again to make sure it makes sense and easy to read
You publish the post only to realise that no one is reading that post. This would happen to me all the time.
You can't publish your post and expect people to read it. You need to actually go out there and promote it.
Ranking on Google is the best way to bring in traffic that will last for many years and the traffic is consistent.
4. 300 – 500-word posts will do fine
If you want to rank on Google, you're going to find it hard to rank if your posts are short.
Google hates thin content and loves meaty, in-depth content.
In fact, the average word count of a post that ranks number 1 on Google is 1900 words.
This may seem like a lot of words, but it really isn't.
Content should be in-depth and really help users get everything they need.
If you want to understand how to write a blog article that will drive floods of traffic to your website, you can check out one of my content writing articles here.
Conclusion
So, these were the best ways on how to make money blogging for beginners.
Blogging is a powerful way to make money. Sure, you have things like YouTube to help you make money online.
HOWEVER…
Blogs are still an incredible way to earn an income and they're not going away any time soon.
Get online and become a blogger, whether you're starting out part-time like me as a side hustle or full-time, it doesn't matter, as long as you start somewhere.
Check out the UK Education Blog I started in 2018 and how I have grown it by adding articles and content whenever I had time as a teacher working full-time:
I can tell you that I have been able to monetize it and I am working on improving it further by increasing the traffic in order to earn enough money from it to feel comfortable.
Feel free to ask me any questions you may have about becoming a blogger and earning a passive income from blogging via my email manuela@clickdo.co.uk or my manuelawillbold.com blog.
Author Profile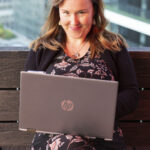 Blogger and Educator by Passion | Senior Online Media & PR Strategist at ClickDo Ltd. | Contributor to many Education, Business & Lifestyle Blogs in the United Kingdom & Germany | Summer Course Student at the London School of Journalism and Course Instructor at the SeekaHost University.