Tips to earn from ClickBank without a website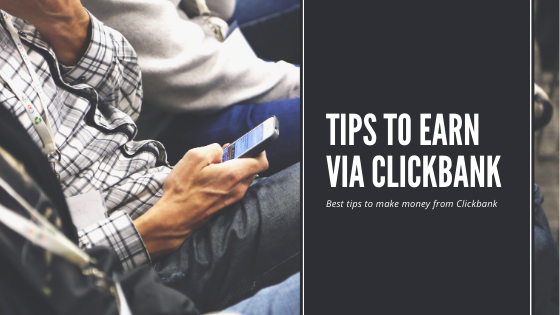 It's no news that Clickbank is one of the best and most lucrative networks to make money from, through advertising products online.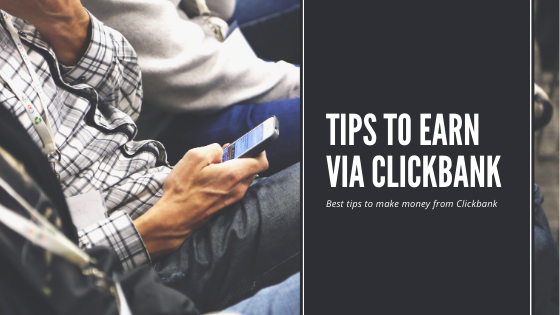 While it is easy and stress-free to earn money by putting affiliate links inside contents on your website, it can also be done without owning or using a website. However, we recommend starting a blog by learning how to create a blog.  So you can build an online business of yours.
So many marketers are under the impression that you need a website to earn from Clickbank; however, that is not the case. Making money online is pretty easy if you know the right cards to play, and making money on Clickbank without a website is a task anyone can accomplish. Depending on the effort you put into it, you can earn on Clickbank without a website as much as someone who has a website.
First, let's look into what Clickbank is all about in case you didn't have an idea.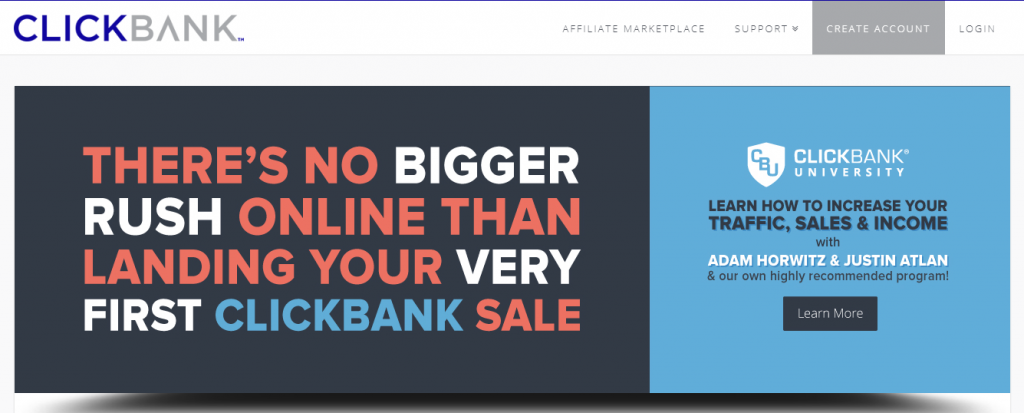 That is the big question, what is Clickbank.com, and why is there so much fuss about it? Clickbank is simply an affiliate marketing network, and it is one of the biggest in the industry.
So many top brands run their affiliate programs through Clickbank because of its popularity with proficient influencers. On Clickbank product owners put up their products, with the hope of drawing influencers who would advertise and promote their products in exchange for a commission.
What distinguishes Clickbank from other networks is its focus on high-end electronics. Another reason why the majority prefers it is its user interface. It is user-friendly, and even a novice can navigate through the site easily without any step-by-step guide and start promoting different services.
With Clickbank, you have broad access to thousands of digital products you can promote.
Things to do before starting as an affiliate marketer on Clickbank
Before promoting any available product on Clickbank, you need first to sign up, and this would take at most a minute. The next step is to take your time and sift through the numerous products carefully and figure out an excellent product to promote. This is the critical stage; whatever product you choose would determine how high or low your payout would be. All you need to do is go for products that people spend more on and which has a high commission percentage.
There are various ways to make money on Clickbank without a website.
Look for platforms that would allow you to advertise products from the Clickbank marketplace.
Don't fret; it's not as hard as it seems.
There are various platforms out there which would permit you to use their traffic for advertising products and services. All you have to do is BE CREATIVE.
Write contents for other websites
As a writer, there are websites such as eHow, HubPages, and ArticlesBase, which allow you to post content with your affiliate links in them. Now instead of displaying the contents on your website, you would submit it to other websites. It is at this point we most times get it wrong because you are trying to advertise a product that doesn't make you a sales pitcher.
After you have successfully picked out a product to promote, you can then create an engaging article, or even write it as a tutorial about the products that would draw people to action. Your job here is to make your readers enticed enough to click on the link that would lead them to the product's sales page. If you want to gain more grounds than your competitors, then it is crucial to have high-quality contents.
There are basic SEO techniques you can use to drive an audience to your content, such as keywords placing and keyword research. Alternatively, you can use SEMRush to find keywords that are relevant to what product you are writing on. Research for other websites that allow you to submit articles where you can promote your Clickbank products for free and MAKE A MOVE.
Use your social media accounts
Another way is through social media networks. If you have a large audience on Twitter or Facebook, then it's an added advantage. Clickbank allows posting to these social media networks, and you can make cool cash from it if you have an active audience. But you should be careful not to include too many non-affiliate contents to your social media channels, so your account doesn't get banned. Because that would be a massive blow to your business!!!
Also, you can advertise your Clickbank products on YouTube, YouTube offers little entry barrier, and it is a high traffic source. Since it is based on videos, it gives you a stronger relationship with your audience, and in turn, this would lead to bigger conversions.
Promote products directly on the site
If you can't go through the process of finding a platform to promote your Clickbank products, you can still earn money.
How? Place your digital products on Clickbank.
Sounds easy? Well, yes, it is.
Since Clickbank is all about digital products, you can write eBooks, create games or programs, and place it on the network itself.  The good news about this is that you don't have to do the promoting work yourself. Influencers who are looking for products to advertise can find yours and easily promote it. This way, your products become more popular and gathers a larger network than it would have if you decide to do it on your own.
Although there is a fee associated with placing your products on Clickbank, it is likewise expected with any other affiliate marketing network. Clickbank charges a fee of $49.95 on each product you put up for promotion, and on each product, you sell Clickbank has a commission of 7.5% + $1.
Concerning how much to pay your affiliates, that is dependent on you. Clickbank says, on average, you pay 50% to your affiliates, but you can decide to lower or increase the bar as you see fit. Do your calculations properly before setting a commission rate, that way you can set a price that is comfortable and beneficial to you.
Conclusion
Affiliate marketing is a cool way people make money online. Hopefully, this article has provided you with enough insight on starting your affiliate marketer.
The tips listed above would ensure you get a decent stream of income through Clickbank without having to own a website.
You can also learn more about how to make money online in our guide here.
Good luck!!!
Author Profile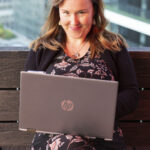 Blogger and Educator by Passion | Senior Online Media & PR Strategist at ClickDo Ltd. | Contributor to many Education, Business & Lifestyle Blogs in the United Kingdom & Germany | Summer Course Student at the London School of Journalism and Course Instructor at the SeekaHost University.