Organic SEO Traffic: Organic SEO Marketing Strategy To Boost Visitors From Google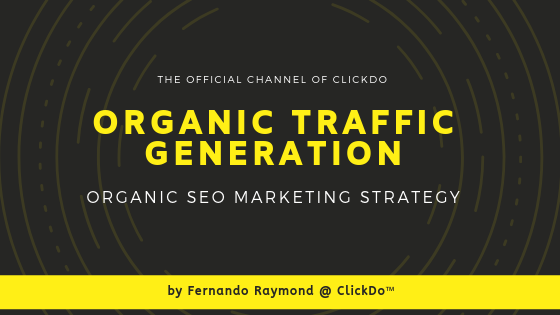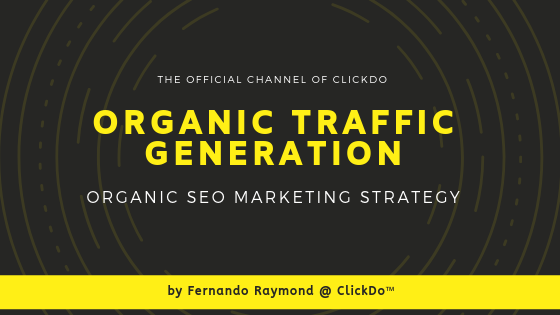 Organic traffic generation to a website is the most demanding task for any local business owner in the UK. Every day we get local business owners contacting us about how we can increase their organic SEO traffic.
If you're not sure what exactly organic traffic is, it basically refers to the number of visitors that land on your website through an unpaid ("organic") search by typing search terms into the search box. So, they don't click on paid ads to find your website, but they enter a word or sentence into a search engine like Google or Bing. They will find you if the search engine connects your website with these keywords and ranks you high where searchers find you easily and quickly.
To get a better idea of what this can mean for a business and how this process works, this blog post will highlight some examples of websites we at ClickDo increased organic traffic from Google for.
By the end of this guide, you will know how to use the latest SEO strategies to increase organic traffic to a website.
We work with over 350 local business owners in the UK and our SEO strategies have helped them get their business websites rank higher on Google to achieve more clicks.
What is the right organic SEO marketing strategy?
It all starts with a great website. We prefer to create bespoke websites or at least the web pages that target money keywords should be bespoke built.
And then….
We follow these effective 32 Steps to rank higher on Google.
At the beginning of our SEO services is always the On Page SEO task and here you can see the 12 steps to launching a local business on Google and how to do SEO for a new WordPress website.
If you are into SEO or wish to learn how SEO works, make sure you watch the 12 videos I have done on this page https://www.clickdo.co.uk/seo-for-new-wordpress-website/ and you will learn how it's done perfectly.
And the good news is the website which I have mentioned on that is already moving forward very well and soon it will budge to the first page on Google for keywords like "junk removal london" , "waste removal london" and "rubbish removal london" as well as for "same day rubbish removal"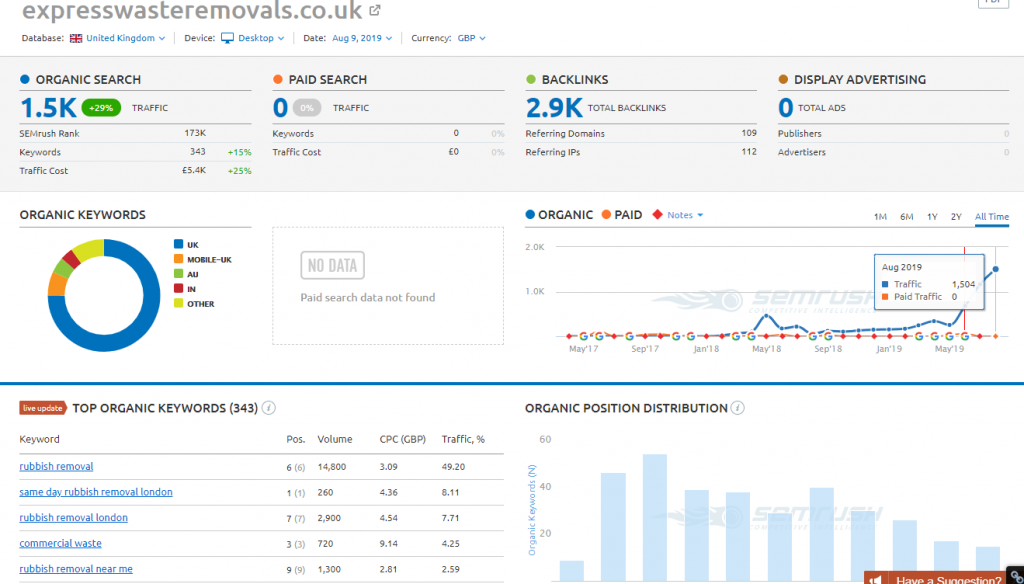 I started my SEO career by taking up SEO services for my first client, Quick Wasters. I ranked their website on the first page and still after 5 years the website ranks on the top 3 on Google UK for most of the keywords I ranked them for.
You can read the case study at https://www.clickdo.co.uk/case-studies/quick-wasters/ so you know how it was done. You will also get some insights before going any further with this blog post.
Proven organic SEO marketing strategies that work
Looking at some more SEO services examples in the rubbish removal niche, I can show you exactly how the organic SEO marketing strategies I use to succeed.
Another client of ours, Express Waste Removals, was also successfully ranked by us in the #1 spot on Google for "same day rubbish removal" and "same day rubbish removal london"
You can check their web page https://www.expresswasteremovals.co.uk/same-day-rubbish-removal/ to see the high converting content and design of the page.
Initially the website ranked on the top 3 positions back in 2018 but dropped.
Internal linking and backlinking
When I did some SEO analysis, I found that the internal anchor text ratio was too high, so Aslam removed most of those internal links and started to work on getting more backlinks (links from other websites) to the main page as well as some inner pages to circulate the SEO power.
Infographic marketing was the main SEO strategy we used here.
We approached sites in similar niches and got the infographic for our client published with a backlink to the root domain as well as the targeted inner page.
The blogging was done in a manner to increase the root domain's strength and social media was managed by ClickDo to support social SEO.
If you check the social media channels of Express Waste Removals, you will get an idea of how we used them to improve their exposure.
The client invested in guest post outreach and guest posting was another important SEO strategy that supported their ranks.
When getting guest posts, we look at a few things
Niche relevancy
Co.uk websites/blogs
Does that guest posting site have UK traffic?
Planning the anchors we get
When getting backlinks, we focus on getting branded anchors.
So to rank the local business website that I mentioned above we focused on getting backlinks to their home page or about us page with anchor texts like "Express Waste Removal services" , "Express Waste Company"
This site has EMD (Exact-Match-Domain) like domain, so we had to be very careful.
One positive was that the client never gave up after dropping in ranks, which can happen occasionally.
Google checks sites by reshuffling them to the 2nd or 3rd page sometimes to see if the website keeps hustling to come back.
As a result, the client's website went up to the first page on Google, which increased the organic SEO traffic rapidly.
Our new client website, Snappy Rubbish Removals, which also had a tough time to rank in the last years due to various Google updates, has also climbed back up with our organic SEO marketing strategy.
The ClickDo SEO consultants kept doing the content marketing and Manuela and Mohammed did some on page changes on https://www.snappyrubbishremovals.co.uk/ as well as updated the blogs on https://www.snappyrubbishremovals.co.uk/blog/
The internal linking structure was changed, and we removed all keyword rich anchors from the blogs.
After a lot of testing, I have come to realise that if the on page meta titles and meta descriptions are well written, targeting many keywords, you do not rely on keyword rich anchored backlinks as much.
Through the detailed metadata on your pages, Google knows what your site is about and then it requires references in the form of backlinks to confirm this content is validated.
I look at backlinks like Harvard referencing.
You just need to get more and more backlinks that refer to your website.
You can see in the graph below how the organic traffic has drastically increased and it's the highest organic traffic the site has ever achieved.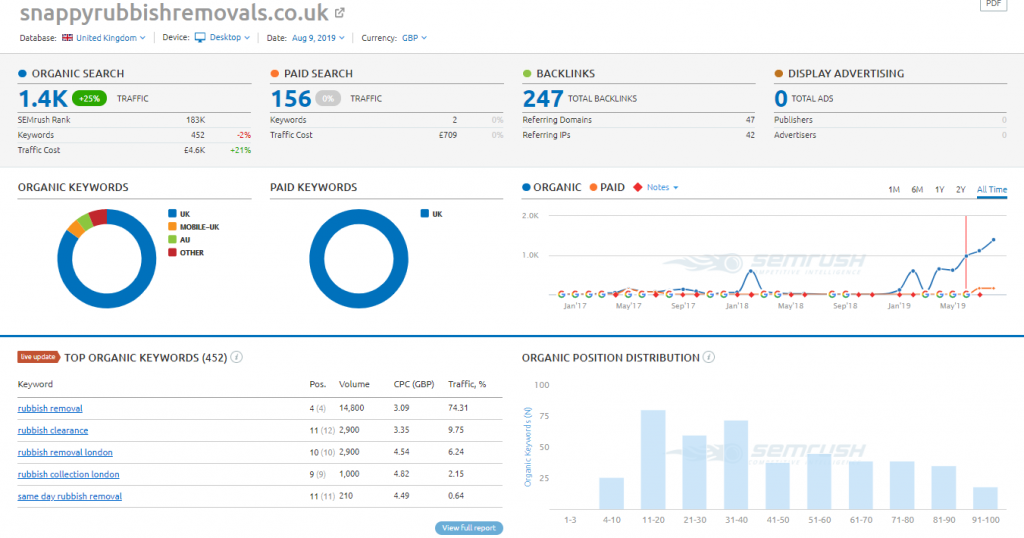 It's possible this website will climb to the top for the key term "rubbish removal" by 2020 or before with the right content marketing strategy.
Content writing and marketing
Let's look at another niche which Manuela Willbold works on. As you can see in the chart below, since we started with our intensified SEO copywriting strategy the organic traffic increased dramatically.

The organic traffic value is over £80,000 and not something an orthodontist in London would ever spend monthly!
The SEO and content strategy we used was mainly weekly blogging and guest posting on niche relevant websites. The blog and website content was improved and made more SEO-friendly by Manuela. She integrated more keywords and relevant internal and external links.
All the hard work paid off by as the organic traffic results from June 2019 show. Some core keywords like "braces" , "Invisalign cost" helped to get the organic traffic.
You can read the case study about How Angel Orthodontics Reached the Top of Google for "Orthodontist London" so you get an idea about bespoke website design and web hosting on a local server.
In the competitive luxury furniture niche however, we have managed to maintain the organic traffic and even increase it.
FCI London is a client I started working with from 2015 and they came a long way to rank at the top for thousands of keywords.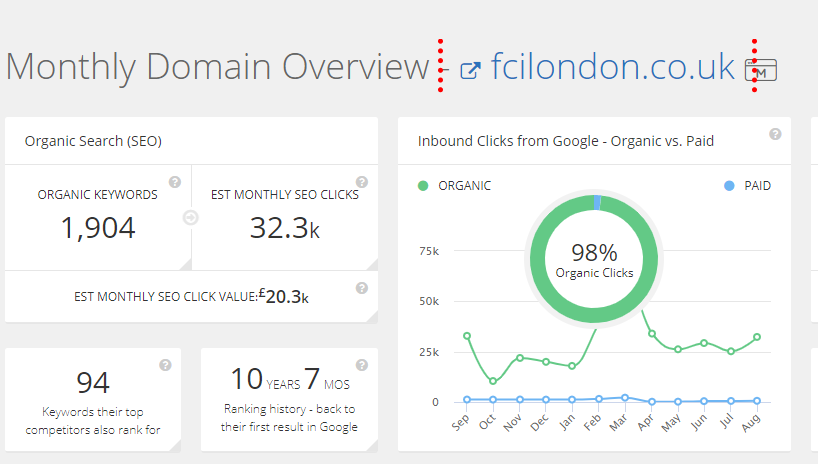 The best example of how our organic SEO marketing strategy succeeds is our own traffic to ClickDo.co.uk. See how we not only rank client websites, but our own website as well.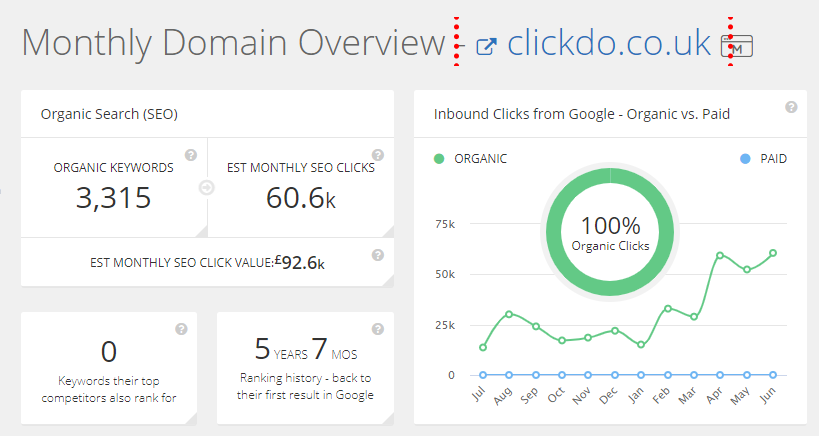 We still rank #1 for our SEO consultant terms which get us leads every day.

How do we do organic SEO?
Build a great website
Do detailed expert on page SEO
Get listed on the top 100 UK business directories
Create and use an infographic/s
List them on the top 40 infographic submission sites
Write great content for the blog and web pages
Blogger outreach for links
Guest posting on niche relevant sites
Guest blogging on authority websites
Keep checking on page and improve UX
Niche edits for backlinks
That's basically how we do SEO services to increase the organic SEO traffic.
You can learn it all online at the SEO Training course.
And if you are an experienced SEO professional, but still want to know how the #1 SEO Consultant in London does it, join the Local SEO Blueprint at the ClickDo Academy.
If you are a business owner, you can ask us about the SEO best practices to grow organic traffic to your website. We're always keen to help businesses thrive online and achieve the best results possible.
Get the Organic SEO Traffic Marketing Strategy PDF
THE LATEST SECRETS ARE NOW LIVE at > https://localseosecrets.co.uk/
Author Profile

I'm the CEO of ClickDo Ltd. and SeekaHost UK - I help the business grow online with latest SEO services & digital marketing strategies. You can find my guest blogs on the UK business Blog as well as on our my guest blogs on the UK Tech Blog
. More details about me can be found on this page.