UK's Best Online SEO Copywriting Course
Learn SEO Friendly Content Writing Tricks From SEO Experts
SEO copywriting and SEO web copywriting are becoming increasingly important in the online business world as many companies or freelancers compete for certain keywords or key phrases in their industry on search engines.
Not surprisingly Google accounted for over 79% of all global desktop search traffic in 2017 and it receives over 63,000 searches per second on any given day.
To make a business website, blog or online presence stand out and rank well on search engines, you need to be aware of what to look out for when creating your content. This is not as easy as it may sound – a lot of research and skill is required these days, but we are in on the secret SEO content tricks.
If you want to learn more about the meaning and definition of SEO copywriting you can look online for various information, but in brief this is what it's about:
The SEO copywriting technique is the art of writing the copy of a website that is easy to read for a page viewer plus incorporating selected keywords and phrases elegantly to optimize it for site ranks on search engines for those terms.
See how with our advanced SEO copywriting services in the UK we rank pages and get traffic to the ClickDo website and how the content and the keywords help in my short case study of our "Make Money Online" page: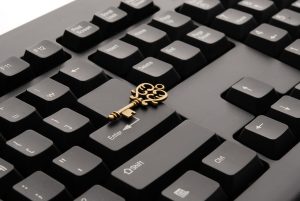 At the ClickDo SEO copywriting London headquarters we do this every day for our clients, which is why we're the hands-on experts in this field. Many business owners need a helping hand with copywriting for SEO best practice as it's all linked to the business performance online, which impacts the overall success of any enterprise, small or big.
To show you the impact skillful SEO-friendly blogging can have on a website's ranks on search engines, here's a snapshot of one of our client's search result for a specific keyword we have targeted with the web content and blog:
You can see that for the keyword "islington dentist" our client's web page Angel Smile comes up first organically when people enter this search term on Google. See my regular blog articles for this client here.
Besides our already very successful SEO Training Courses, we have now published an online course specifically focusing on the SEO aspect related to the content as this is an important part of all the SEO work we conduct.
If you want to learn how to rank your own business website or blog organically by producing top notch web content or ways you can support other businesses with the performance of their online presence as a freelance or hired SEO copywriter, look no further and check out our SEO copywriting certification course: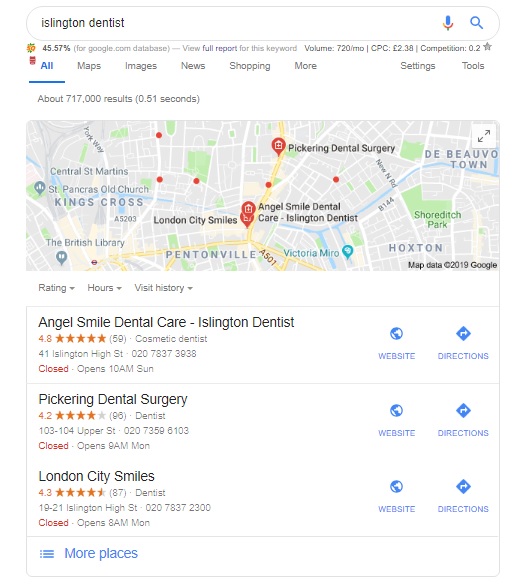 What SEO copywriting basics does this course cover?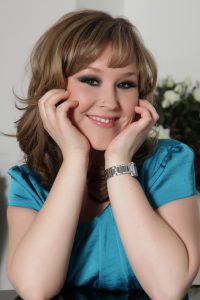 Despite this course teaches you how to learn SEO copywriting only taking less than 2 hours, it contains a compact set of important SEO copywriting techniques for successfully ranking web content:
Identify your target audience – who wants what you offer?
Identify your industry/niche-relevant keywords – what are people looking for?
Know how to use online tools to create attractive headlines – click me!
Know how to make headlines SEO-friendly
Use SEO strategies and skills to apply to your content work/blog writing – rank me!
Be familiar with SEO tools to do research/data analysis
Understand how to structure an article or story piece
Understand what kind of images to use and where to get them from – picture that!
Know about platforms to help create attractive graphics
Know how to optimize every image for search engines
Realize how to use content efficiently – don't waste time & effort!
Understand how to reuse or update older content
What's special about this course?
It consists of short SEO copywriting tutorials no longer than 15 minutes each – take breaks and apply what you've learned in between!
It's online so you can access it at your convenience and availability – it will track your progress!
Once you've signed up, you have lifetime access and anything added to it, e.g. updates, new videos and materials, you'll get immediately.
It's created by ClickDo experts, doing the SEO copywriting, content writing and editing in London every day for many businesses in various industries.
It's excellent value as it currently sells for only £24.99 – that's a bargain compared to other SEO copywriting course prices starting from £99 upwards!
It offers very hands-on tutorials, explaining visually what to do and how to do it.
If you feel that our SEO copywriting short online course doesn't cover everything you're looking for, sign up for our in-house SEO expert copywriting training at our ClickDo office in London, Canary Wharf.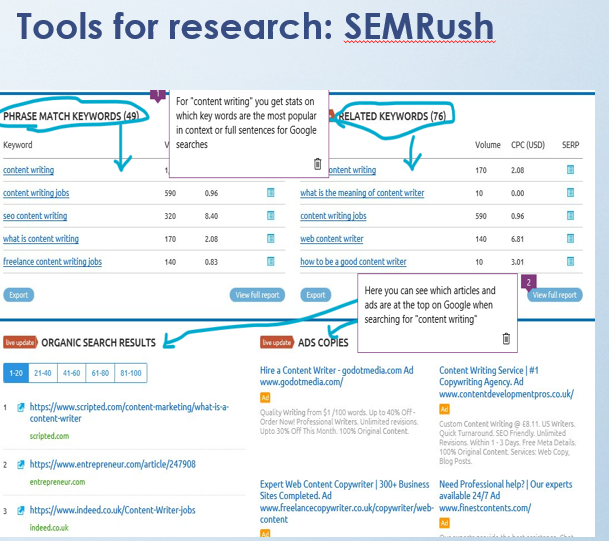 Drop in and learn from us
The advantage of being trained face-to-face by us is obvious:
hands-on SEO content training – learning by doing
personal guidance and advice on your individual requirements and needs
get SEO content support for your website/blog/online presence during the training individually tailored
ask any questions there and then – no delay
On designated Saturdays, we will run this in-house training for 4 full hours for a competitive price of £120! It will cover most of what our online course covers + Q&A sessions and application of the learning on the spot, specifically tailored to your needs. You can work on your website or blog while together with us to get a head start with your SEO copywriting.
Face-to-face course with SEO experts at the ClickDo HQ in Canary Wharf
Per course
£120
Hands-on SEO exercises, activities and tips
This course is for beginners new to SEO content writing
Identify your target audience
Identify your keywords
Use online tools to create attractive headlines
Learn about SEO tools to do research/data analysis
Understand how to optimize every image for search engines
Sign up now