How we are progressing towards ranking for "cleaning services" in UK?
Quick Cleaning Services is the child company of Quick Wasters. Quick Cleaning Services focuses on offering premium cleaning services in London. Quick Cleaning website is designed by ClickDo Web Experts and we have started working on the SEO only from Oct 2019. So, It's a brand new site and we have implemented everything from scratch.
Its no wonder that our On-Page SEO & link building strategy which we have done in the last five months, has brought top-notch keywords to the first & second page of Google SERP's as shown in the below image.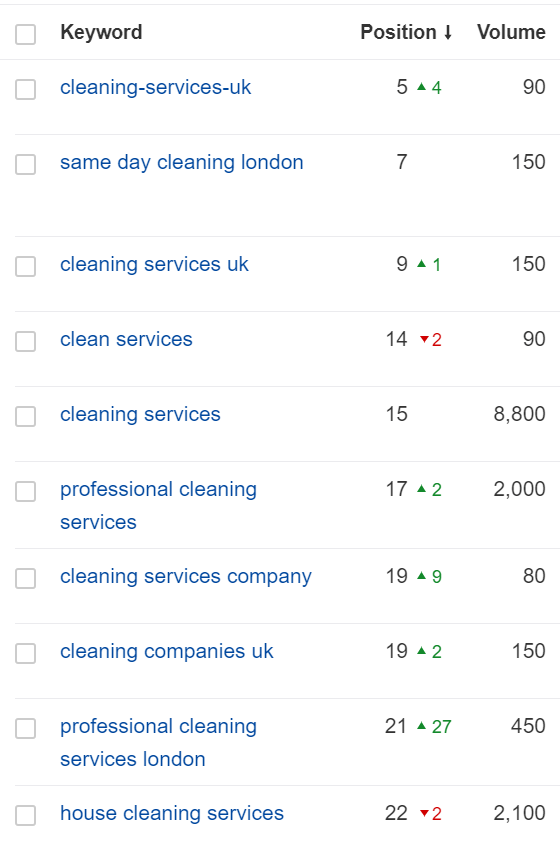 From this image, you can see within just five months, we have moved a brand new site in the highly competitive industry to the top 20 in Google search. Ideally, in the coming months, Our ClickDo experts will work closely to move the terms like "cleaning services (8,800 searches)", "professional cleaning services (2200 searches)", "house cleaning services (2100 searches)" and many more terms to top #3.
So are you still thinking, you need to build tons of links to see such results in a quick time? The answer is NO. We hardly built only a few manual links to https://www.quickcleaningservices.co.uk/. Our ClickDo team have manually submitted https://www.quickcleaningservices.co.uk/ 100+ UK Business Directories (Still many links are yet to be indexed).  It really helped us to build a bunch of links naturally and at zero cost. After this, we have focused on building niche relevant links and we didn't go hard at any time by doing keyword-rich anchors.
Below is the anchor text ratio of the Quick Cleaning Services backlinks,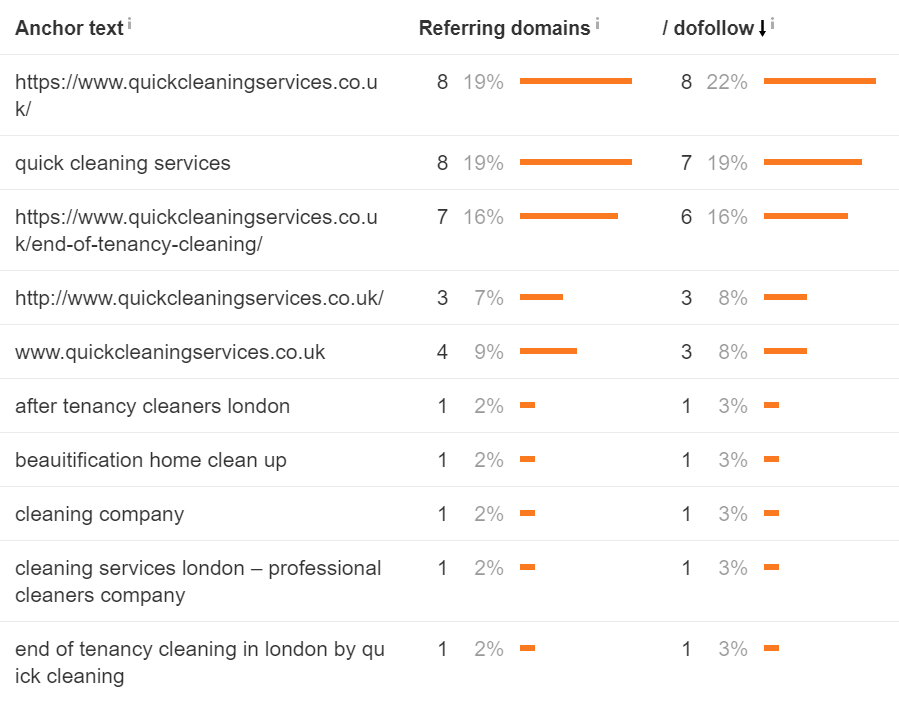 As from the above image, you can see that we have focused only on branded anchors and the naked URL links. Also, we don't build many links to bring monster terms like "cleaning services", "professional cleaning services", "house cleaning services" to the second page of the Google search results when searched from the UK.
As from the below image you can see that Quick Cleaning Services site has only 294 backlinks from 36 referring domains which is not much.

Even though it's a very early stage to talk about the organic positions with respect to the Quick Cleaning Services site. We have moved many keywords forward and still many keywords are on the way to the first page. You can check the below image to know more about the improvement of the keyword.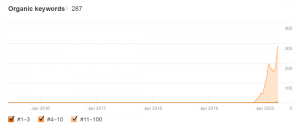 From the Quick Cleaning Services case study, you should know that number of backlinks is always not a matter to improve the ranks. Its all about the quality of backlinks.