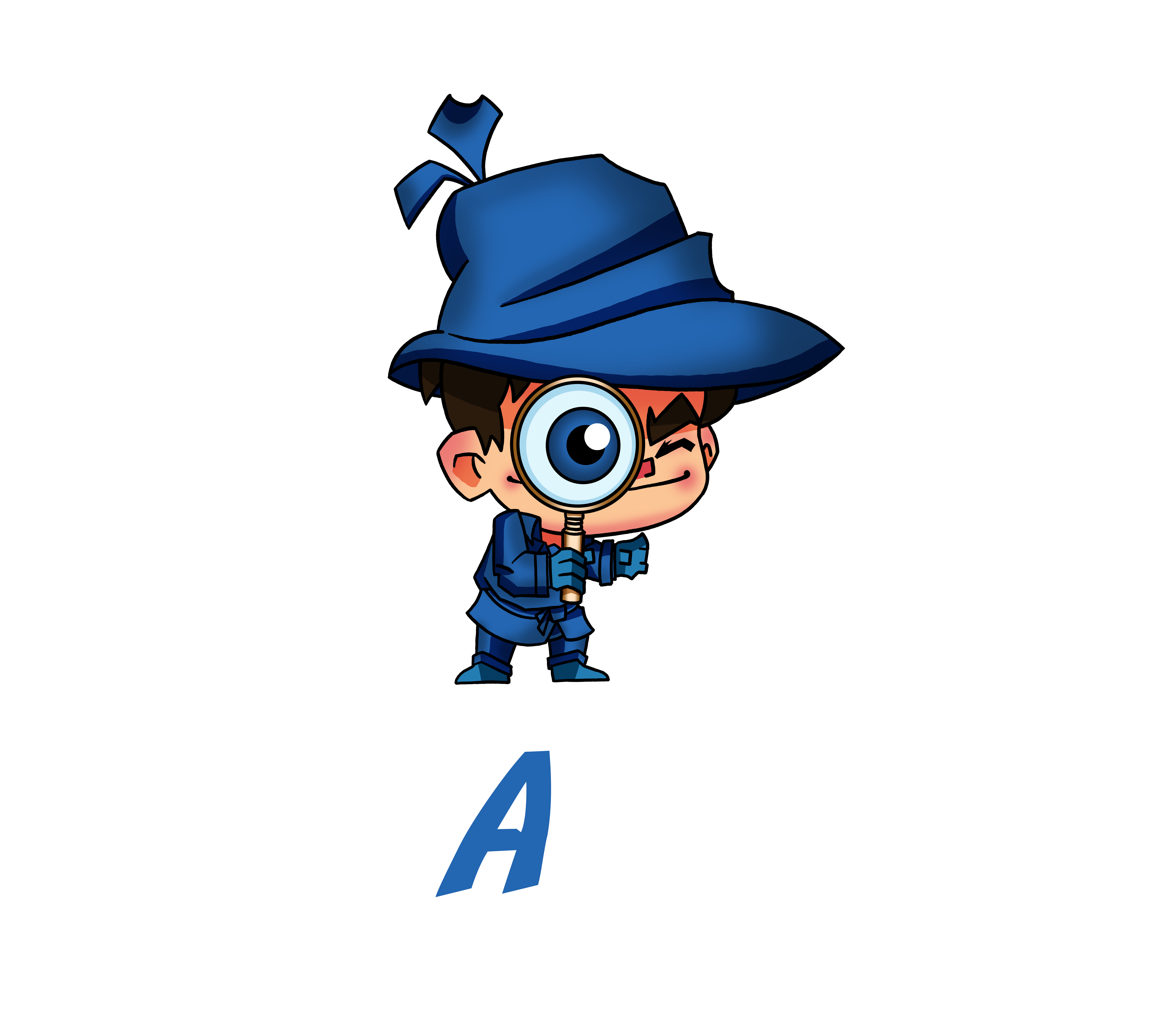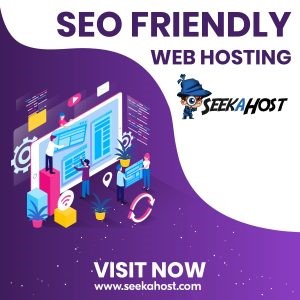 Super Fast Business Web Hosting
Instant online web hosting access with the SeekaPanel at seekahost.app to get your business website live in less than 5 minutes. 

Manage your business websites faster and more effectively at the most competitive rates.

Connect with your clients via your fast loading website with reliable uptime

Different hosting packages to suit different business and individual needs

24/7 technical support from our UK business web hosting services experts
UK's Best Business Web Hosting From SeekaHost™
You don't need to be an IT Guru or web programmer in order to understand UK Web Hosting. Much as our ClickDo technical technicians are always on standby to offer support, there are a few terms you'll come across every now and then; we feel it's good you understand a thing about their meaning;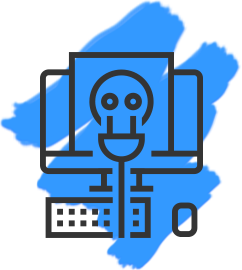 Bandwidth
is used to refer to the rate of data transfer, usually per second. Thus you'll hear things like gigabits per second, kilobits per second, etc.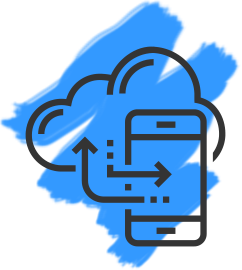 Uptime
this refers to the number of times a server misbehaves and gets disrupted, thus affecting the accessibility of your site. High uptime of 99% means that the page loads almost instantaneously, no disruptions.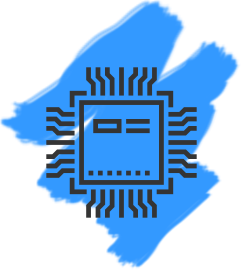 VPS Hosting
Virtual Private Server, commonly used in personal hosting where one server can be shared by more than one user. It's cheaper or even free, but doesn't have the benefits of a Dedicated Server.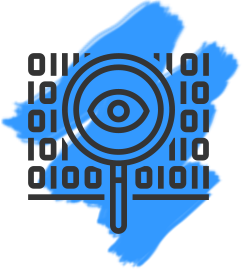 Dedicated Server
means a separate server used to host a single account. It's commonly used in UK Business Hosting; it gives you total control of the operating system and resource usage. It also means the faster performance of the UK website because there's no sharing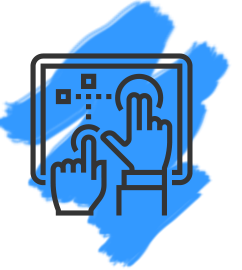 Control Panel
The control panel you'll use when purchasing your domain is the platform to help you manage your website. The quicker and easier to use the control panel called SeekaPanel is highly recommended compared to cPanel or Plesk.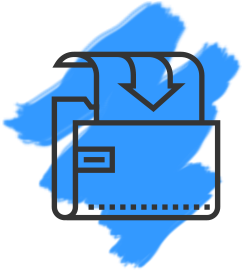 DDos
(Distributed Denial of Service); this happens when a site is unable to handle increased traffic from multiple computers accessing the website all at once. The site's performance and speed suffer, or crash in extreme cases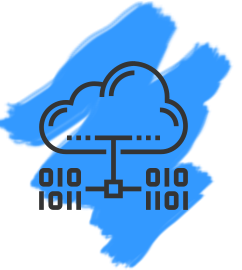 MySQL
this is a database system commonly used in all A2 Hosting packages. Together with PHP, it's used to build different types of Web Apps like WordPress, MediaWiki, and so on.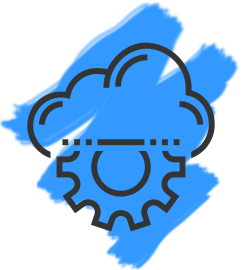 SSL
Secure Socket Layer, you'll come across this term especially if you're operating an E-commerce site. It's a form of encryption used to ensure that Credit Card users are protected, that the page is secure.
London Server Hosting
Are you just starting your business and need to host a single website near or around London for fast loading speeds?
Then try our London Server Hosting Package that's fast, easy to use and affordable.
Business Hosting
This one is ideal for businesses looking to host multiple websites. The package actually enables you to
Host unlimited
20 Email Addresses
10GB Emails
Unmetered Bandwidth
to mention a few benefits.
WordPress Hosting
This option is for businesses looking to host complex websites where the emphasis is more on the performance and quicker uptime as well as easy and fast website management
ClickDo Web Hosting Will
Benefit Your Business
Having a strong and vibrant online presence is no longer a luxury, it is mandatory! The battle for profitability and customers has been taken online, woe unto you if your business doesn't have a solid online presence! ClickDo is here to offer you the best UK web hosting for your business, we have different packages for you to pick from depending on your business needs. It doesn't matter whether you're using Windows or Linux based servers, our technicians are able to design a customized hosting solution.
This also includes among other things, technical support 24/7.  As a leading IT Solutions company, ClickDo has offices in London and Liverpool, we have a keen knowledge of local businesses and what it takes to get a robust online presence. As a London business looking for a reputable and professional UK web hosting company, here's what you can expect from us;
Guaranteed server level performance
Simplified, customized cPanel, Plesk and SeekaPanel Experience
Site optimization to handle huge traffic especially for e-commerce websites.
You don't require any server admin or technical skills; our support team is available free of charge, 24/7
1GB, 2GB, 4GB, depending on packages you buy
Unmetered Bandwidth, Unlimited Databases, Unlimited Websites
Free 1 Year SSL Certificate
Some packages also include 1 Year Malware Removal.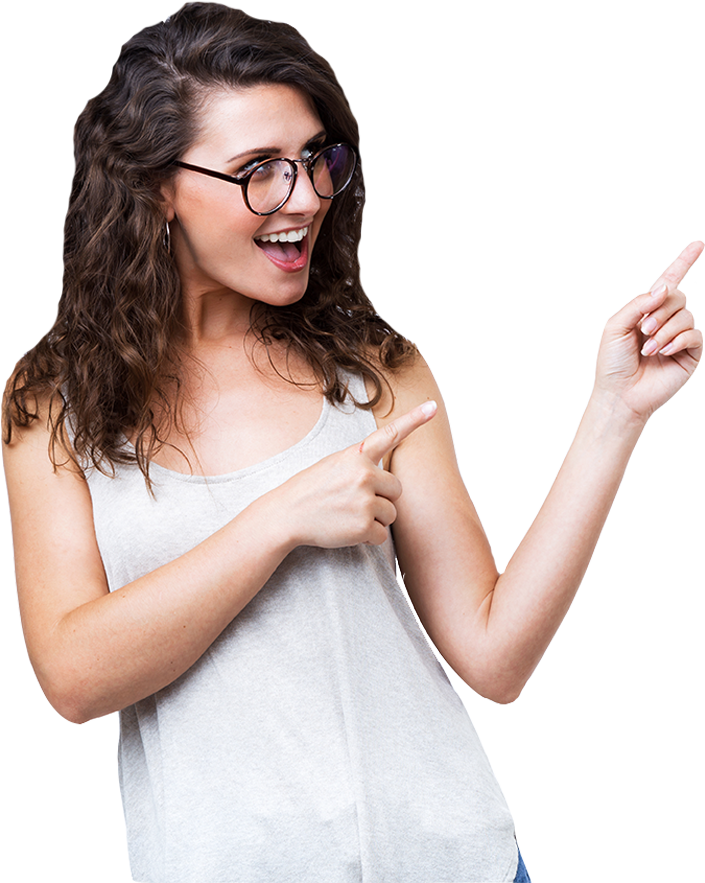 Why Does Your London Business Need Business Hosting? Can Shared Hosting Be Used Instead?
However, the fact that you're sharing a server with other accounts and sites means that safety may easily get compromised. Sharing means that you share memory, disk space with the other accounts; this compromises not just safety, but also the speed of the site. Have you ever opened a site and it took ages to load yet your internet connectivity was just fine? As a business, you avoid such by opting for a business web hosting where you get dedicated resources to guarantee fast speed and unlimited memory.
With personal or shared hosting, the user has to understand Linux and Web Host Manager, plus other technical issues like command line programming. But with business hosting, all these complexities are eliminated and you're given an easy to use interface and control panel. This means that you don't have to possess any server administration skills whatsoever.
E-Commerce websites like Magento, PrestaShop, ZenCart, and the likes; these attach great importance to the speed and safety of their sites. This makes business hosting their best option at all times.

Sites that have heavy videos require more memory and storage space; only business hosting offers you the kind of unlimited space needed for such.

Have you ever gone to comment on a site or thread, but the new comments kept loading and making it harder for you to add yours? Discussion forums and other threads are best hosted via business hosting.

Business and service listings that contain numerous images and photos also need business hosting.

Sites that archive bulky documents like PDF, Docx, Excel, etc

Social media Apps that require to be downloaded from Google Store also need to be hosted in a business dedicated hosting platform.

Real estate and Auction sites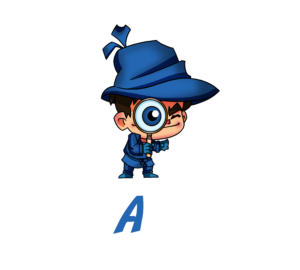 As a UK business owner, you'll realize that it is just a matter of time before you upgrade your website's hosting options. As you attract more traffic and visitors to your site, as they seek to leave feedback, reviews, online purchases; one realizes that they need a site that with quick uptime, and is easily customizable. ClickDo Business Hosting will accord you all the RAM, Bandwidth, and CPU than you need, without having to hire an IT pro to help out.
You can opt to start with our very Basic Package, ideal for a starting business and one that's looking to host a single website. With time, you can upgrade to other packages like Plus, and Pro, each of which comes with more benefits and goodies
Upgrading from one package to the other doesn't require a pro; a single click is all you'll need. Your data and files get automatically migrated to the new package, no need to install or uninstall a thing. As long as you have the DNS Setup installed by ClickDo, there'll be no need for updating the DNS manually when upgrading.
The ClickDo account we'll open for you comes in handy when you wish to activate your SSL Certificate and the one-year Office 365. Our technical support staff is always on standby in case you have problems creating and adding new email IDs. Kindly note that the unlimited technical support offered 24/7 for the whole year, applies only to the Premium Packages.
Magento, OpenCart Websites, MultiplePress Websites; all these have a requirement that you must use the latest versions of PHP and MySQL. Our ClickDo Business Hosting packages come with the latest versions of PHP 7.1, 7.0, 5.6 and 5.5. We also have MySQL 5.6. For more info on the available versions and the benefits of each, kindly speak to our well qualified programmers on 02071751344.
As a new client, ClickDo will offer you 1 Domain absolutely free for 12 months regardless of the package you've picked. From the Domain, you can choose any extension of your preference including org.uk, co.uk, me.uk, website, info, com, biz, net, and so on so forth.
ClickDo, Who Are We?
ClickDo is a leading IT solutions provider in the UK, with offices in London and Liverpool. We pride ourselves on having some of the best IT technicians, coders and programmers. Our Business hosting services are not based on trial and error; we are tried and tested, we have total confidence in the solutions we recommend. Feel free to arrange a free appointment and pop in our offices, let's discuss your options. The truth of the matter is that consumer trends of Londoners and the larger UK at large are changing. A robust online presence for businesses today matters more than anything else. We're here to help catapult your business to national prominence, to enable you to compete with the best of the best in the industry. ClickDo also owns SEEKSHOST which is a testimony that indeed we're not newbies in the world of Web Hosting. We have the expertise, the skills, and business instinct to suggest the best hosting package for your business.
What's the nature of your business, what services do you offer? Lawyer, real estate, dentist, teacher, waste collector, restaurant, club, entertainer, cab services; whatever industry you're in you will need to have a properly designed and hosted website.

We have an award-winning customer care team, simply give us a call or drop us an email. ClickDo CEO and Director Fernando Raymond will be glad to personally book an appointment with you. Forget about the size of your business, or whether you're just starting or have another host service provider; ClickDo are the real pros, you'll always make progress when we work together.

Our Business Hosting packages are all affordable and very reliable. The good thing is that you don't have to pay the entire amount at once; we can work out a payment method where you pay in instalments as you observe the performance and progress of your website.

Technical Support includes more than just having our technicians on standby; ClickDo also offers you resource monitoring tools. You're able to keep a constant eye on the usage of resources like space and memory. Any slow page load time is quickly detected and diagnosed long before visitors have started complaining or spiking your site.

Lastly, you can rest assured with the peace of mind that comes from knowing that visitors can troop to your site 24/7 regardless of how huge or scant the traffic is.
In Summary;
Even with the ongoing Brexit talks and negotiations, local businesses have to compete for clients and profitability both at a national and international level. How do you get your business visible not just in the UK, but also globally? Take advantage of our superb, affordable business website hosting services. ClickDo has the best team of IT technicians and experts, not to mention an extremely warm customer care team. Feel free to visit us in our offices either in London or Liverpool, let's discuss your options. We'll walk with you every step of the way, helping you monitor the performance and visibility of your site, even helping you upgrade when it's time to. We don't discriminate between big or small businesses; we have the perfect UK website hosting solutions for every kind or size of business. Our team will explain everything to you in simple terms, and send you quarterly reports of the progress. If you need us to train your team on how to monitor or configure your system, ClickDo can arrange that with ease.
Get the best premium Web Hosting in London from SeekaHost™