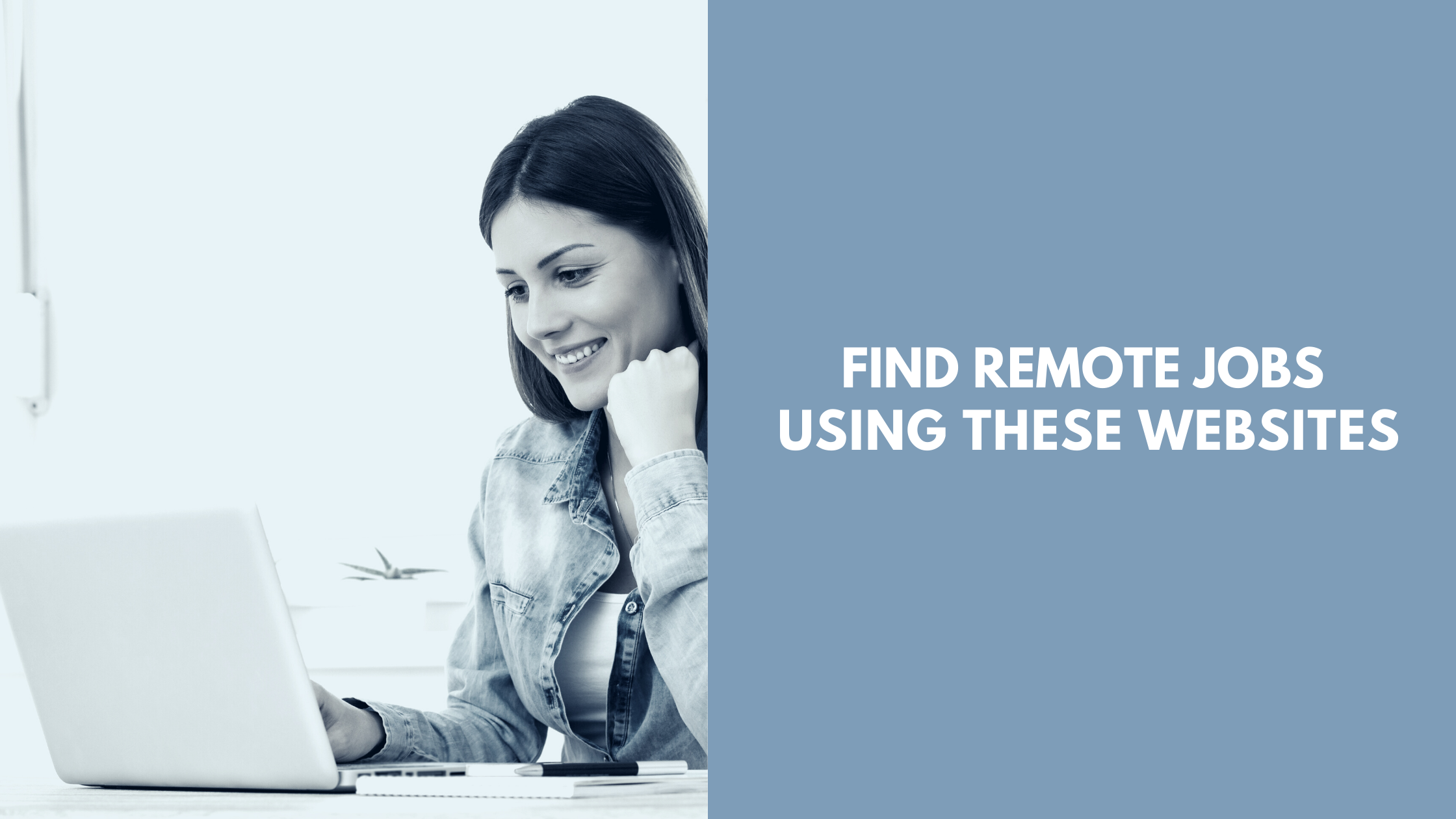 Find Remote Jobs Using These Websites
[DISPLAY_ULTIMATE_SOCIAL_ICONS]
More and more people are searching for remote jobs. However, a lot of job seekers don't know where to turn in order to find remote work. With that said, you can find remote jobs using these websites.
Search Remotely
 Without a doubt, the best website to find remote jobs is Search Remotely. The website updates its job listings on a regular basis, which means you'll be able to search for the latest remote jobs. Not only that, but there are typically thousands of remote jobs listed on Search Remotely.
You can apply for jobs and you can upload your resume to the site. If you need to gain some skills for the remote jobs that interest you the most, then you can check out the different online courses Search Remotely offers.
Search Remotely is the site to use if you want a remote job in copywriting, customer service, sales, design & creative, digital marketing and more.

Indeed
 Indeed is one of the largest job search websites in the world. They don't specifically cater to remote workers, but you can easily find hundreds of remote jobs via Indeed.
A few of the key features include being able to search for remote jobs via the dates they were listed and by salary. You can choose the job type, company and experience level too. After you enter the criteria, you'll be shown what companies are currently hiring for remote positions. If you find a job you want to apply for, then you can do so via the prospective employer's website or right from within Indeed, if the hiring company has allowed this.

We Work Remotely
 We Work Remotely often posts remote job listings in categories such as programming, design, devops, businesses & management, customer support and finance and legal. Other categories include sales, marketing and product management. At the time of this writing, We Work Remotely has over 10,000 remote job listings.
As the name suggests, the website solely deals with remote job listings. Also, some of the jobs are specifically for residents of certain places, such as the USA, Europe and so forth. Nonetheless, if you're hoping to land a remote work with a company, then We Work Remotely is worth looking at.

FlexJobs
 Last on the list is FlexJobs, which lets you search for remote jobs within an array of industries. You can use specific keywords to help you search for jobs you'll be interested in the most. This website does a good job at only listing legitimate remote job opportunities. This is because FlexJobs screens all of the listings, which means you won't be targeted with listings filled with ads and junk.
The only major downside to FlexJobs is it isn't completely free to use. You have to sign up and pay a fee in order to view the full listings. As of right now, it costs nearly $15 for one month's access.
When using FlexJobs, or any site like it, you should also use a Milanote. It is an organizational tool to help you keep everything from ideas to projects to even prospective jobs organized into visual boards. You can add remote job listings into the tool, and then go back to the visual board/boards when you're ready to start applying or ready to do more research into the job listings.
Those are the best websites to use if you want to find remote jobs. Go ahead and give them all a try to see what remote positions are currently available.