Blogger Outreach Services
What is Blogger Outreach?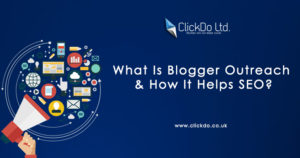 Blogger outreach for SEO services is used to get the exposure to your product or services by leveraging other influences that have already established their web presence online. You will ask them to write about your product or services to get the word out to the mass market.
Utilizing Blogger outreach campaigns are the best ways to get your business website ranked higher up on search results.
The Blogger outreach can help you get natural backlinks, social mentions for your product or services.
How to do Blogger outreach services right in the UK?
At ClickDo, we practice blogging and blogger outreach services UK techniques such as guest post services and this has helped us rank for uber competitive keywords in the SEO industry.
For example, if you search for "SEO Consultant" or "SEO Expert" in London, UK we rank #1 with authentic brand building techniques we use with blogger outreach and guest posting methods.

Our blogger outreach SEO methods are different from most and we know how to get on relevant websites that your business websites get links to shine online.
Read these case studies Payroll Outsourcing Services Company SEO and this one Mobile Car Wash Business Google SEO (Ranking on the first page for money lead gen terms)
Basically, this is how you do blogger outreach campaign.
You study your market and get to find the influencers or perfect websites/blogs that you want your message to be published on.
You read their content, you comment on their blogs, and you get to their radar.
And then you email them and ask if they would be happy to write about your product or services and this may have a price. You pay the price and get on their blogs.
Above methods take time and you might be too busy running your business. That's where a blogger outreach expert can help you.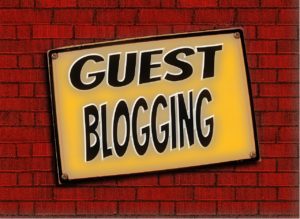 Or else you can get guest blogging services to write about your product or services and get published.
You can get your product or services and get published much faster with guest posting services if you know the websites and if they are a right fit for your business.
Getting more brand mentions and social talk on the web helps SEO. Having links coming to your website from other websites helps the budge.
We have hundreds of UK PR websites that we use for blogger outreach and guest posting services. You can see them here.
You can read about the 10 Blogger Outreach Tools You Should Use Today and also this article How to Get Influencers to Promote Your Content for Free
Can blogger outreach help SEO in 2019?
Yes, it certainly can help your SEO give a massive boost and ranking increase for your SEO in 2019. 
You can see some of our case studies that we used blogger outreach services to boost the SEO ranks this year:
If you would like to learn about other link building techniques and see how we do blogger outreach to get links, you may join our Online SEO academy.

ClickDo™
Average rating:
0 reviews