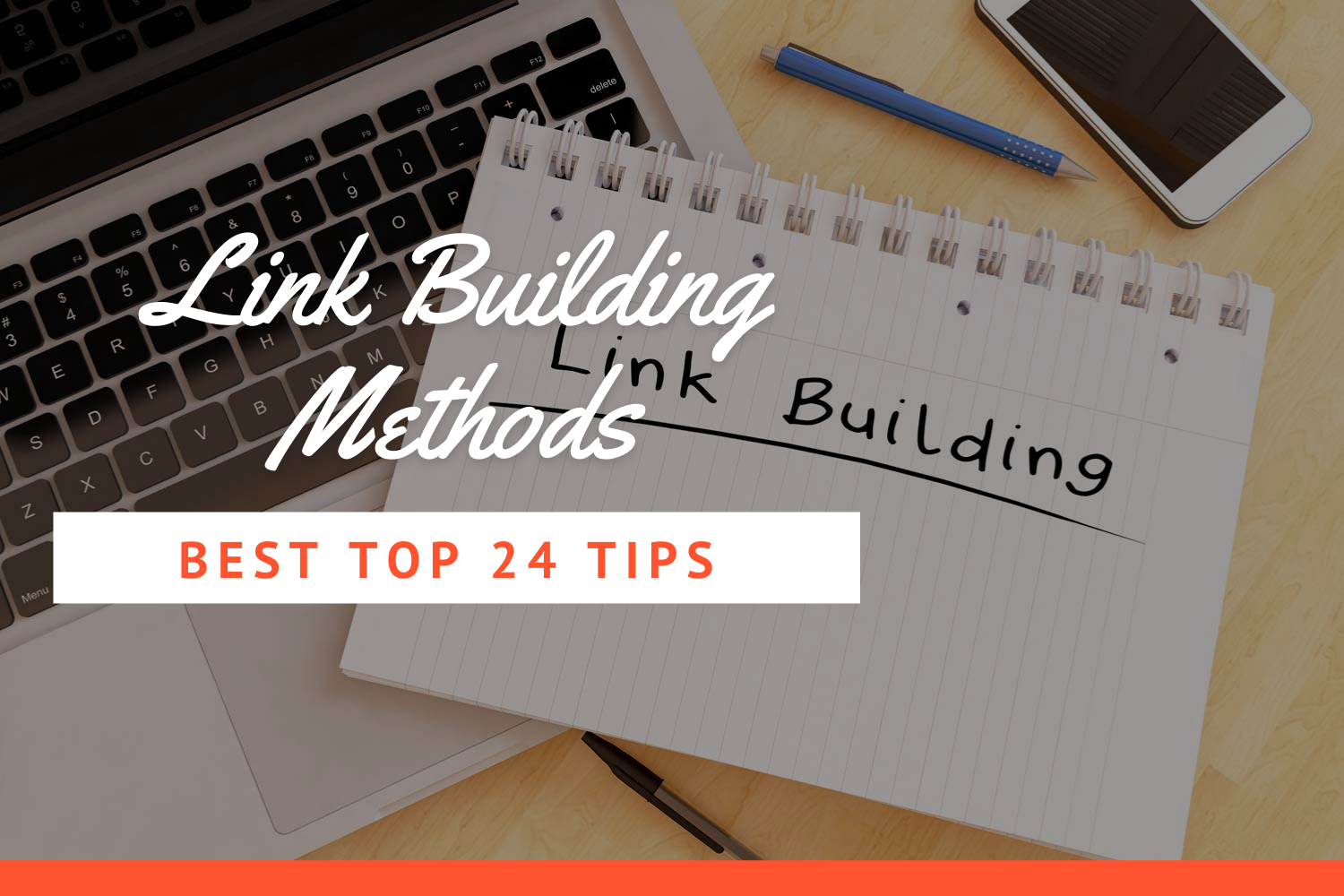 24 Must-Know Link Building Methods for guaranteed SEO Results
Google has confirmed that ranking without links is really hard and has updated its link building policies hundreds of times and it will continue to do so.
Links are the most important ranking element, and the Google Core Algorithm is still link-based. To make sure that you do link-building the right way so that you achieve the best results, we decided to compile a useful list of link-building strategies you should try!
Although appropriate link building is not straightforward and there is no general recipe, there are numerous white hat SEO and link building tactics you can use to boost your website's ranks on search engines.
1. Skyscraper Technique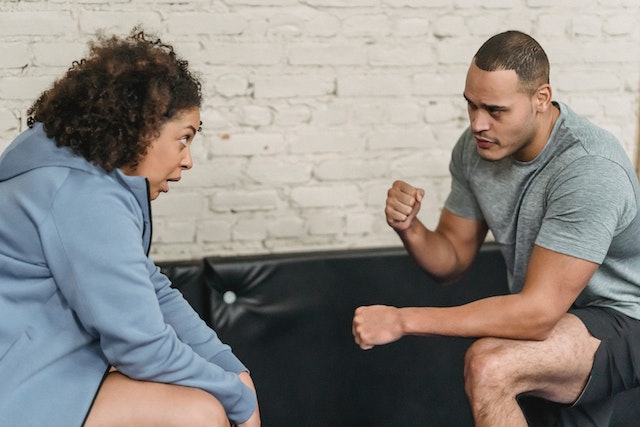 Skyscraper is a legendary link-building strategy. It takes effort, but if done correctly, you'll obtain high-quality backlinks, targeted traffic, and potential business contacts. It's a combination of perfect content, research, competitor backlink analysis, and email outreach.
The following are the main steps for the skyscraper technique:
Find relevant content with high-quality backlinks;
Find the website contact and discuss collaboration options;
Improve your content and outreach to potential customers or best let them find you through high-quality content that ranks.
2. Link Building with Content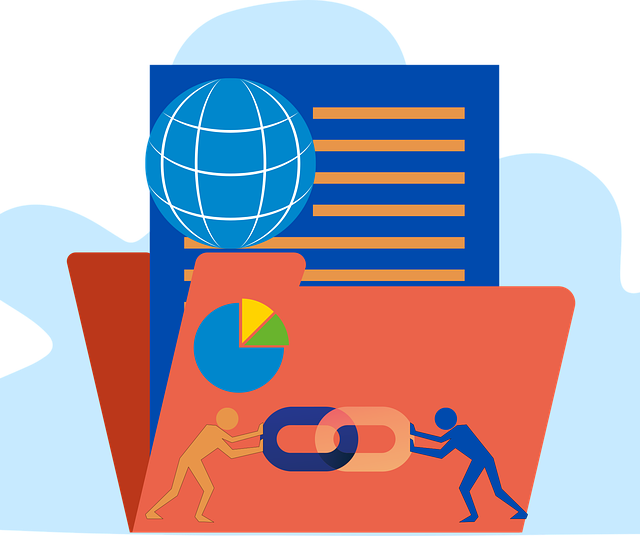 It is the most difficult but most effective strategy and done right it can be as successful as Bitcoin mining activities. Create content that will attract readers, social shares, and referral traffic. Pay attention to readability when writing. The content must be well-organized and free of grammatical faults. Also, there are numerous web design practices and tools available to assist you to make your content more eye-catching.
Keep an eye on the use of adverbs, the passive voice index, unique words, and the reading time. Of course, this is dependent on who you're trying to reach.
Examine the search results for your keywords;
Write something more in-depth and one-of-a-kind;
The content will rank better if you have your own data;
Make sure the right timing if your topic is time-sensitive (you can use a social media scheduling tool).
3. Educational Content and Case Studies to invite Collaborators
The Google SERP is brimming with "How to" articles and if yours rank well, people will enquire to collaborate with you. Like in this example of email outreach we receive daily at ClickDo:
You can always target a certain set of people with your own opinions and unique insights or offer step-by-step guides and video tutorials. People mostly search for answers to questions or solutions to problems.
Case studies can be a gold mine for backlinks!  Case studies always provide new insights. Make sure you have solid data, conduct research, and experiment and test industry myths. You can also review products or services as an expert to provide advice.
4. White Papers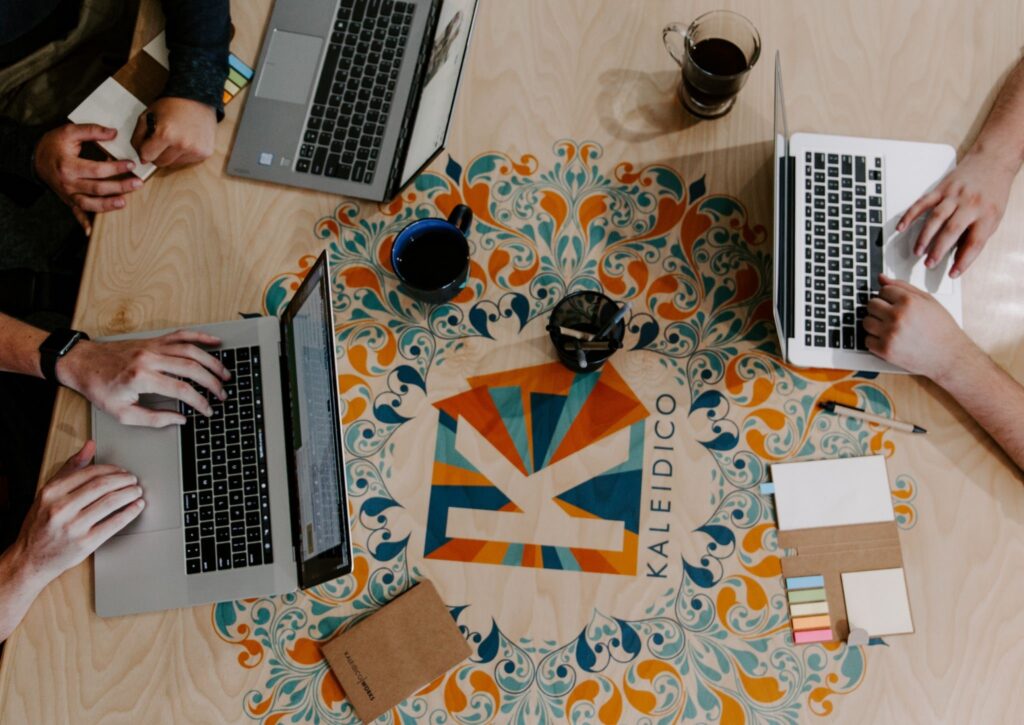 White papers are popular in the B2B market, but you don't have to be a corporation to perform in-depth industry research. Simply share your opinion, charts, and expertise that others can benefit from. White papers are a perfect way to connect with others and obtain useful relationships.
5. Create a Blog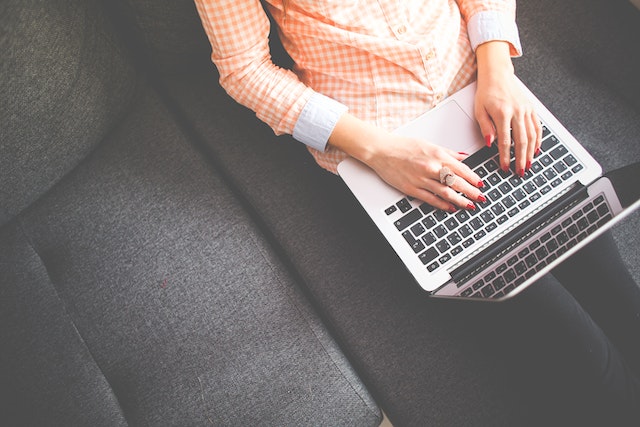 Starting a dedicated blog is a great way to get people to interact with you and find you online. It is not hard to build a blog and you can learn digital skills easily with online courses such as those offered at SeekaHost University. Make it a habit to write posts on a regular basis and you will be able to monetize your blog as well. Concentrate on your niche and your client's requirements! It will certainly gain authority over time. Make sure your information is timely, relevant, and well-organized. Many successful bloggers collaborate with many other companies and use their platforms to build their brands. If you have several blog ideas then you can build a private blog network (PBN) where you can publish high-quality content that you can interlink where relevant. This way you can use your PBNs for link building and SEO to boost your chosen websites.
6. Conduct an Interview
Make an effort to collaborate with well-known industry experts. It doesn't have to be a superstar. The interview will be shared with their audience via their website and social media channels, and they may also include a link to it on their website. This is a great way to gain more exposure while also receiving a mention.
7. Guest Posts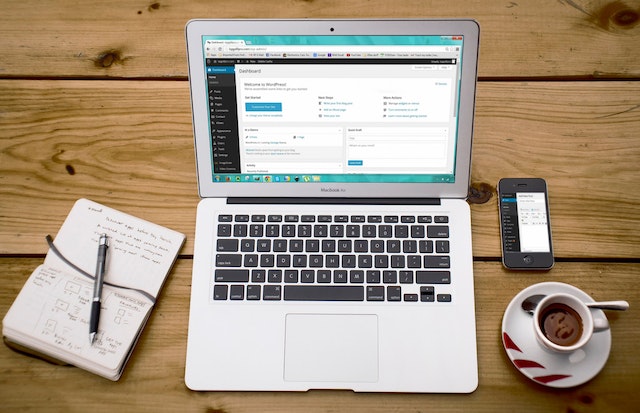 Backlinks can be obtained through guest posting. Conduct website research, develop excellent content, and try to post it on a reputable site. They normally have tight guest posting standards and getting your work accepted can take a long time.
It takes a little longer, but it absolutely works probably even better than outreach in some cases. You can discover lists of websites that accept guest articles online, but if you want to identify ones that are relevant to you, utilize Google search. Begin with the focus keyword and add the phrase "write for us." Think about the keywords you want to rank for and then decide which sites are suitable. Ideally, you should check which keywords they rank for and whether this is relevant to your content. You can find more tips in this guest posting techniques guide.
8. Social Media Outreach and on-site Social Sharing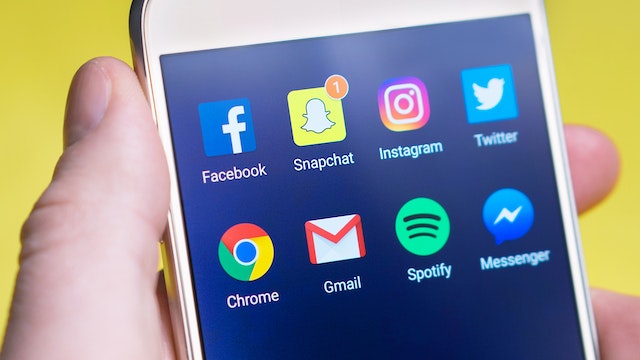 For example, if you have written about employee onboarding, share your content on social media, promote it on Facebook, Twitter, and LinkedIn, and make relationships by commenting on relevant posts.
Use buttons and widgets for sharing. People can use your widgets on their websites and link back to you, in addition to sharing your material on social media. Tagging people or companies and adding mentions also helps to reach more and be more visible, inviting others to reach out for possible collaborations.
9. Links from Forums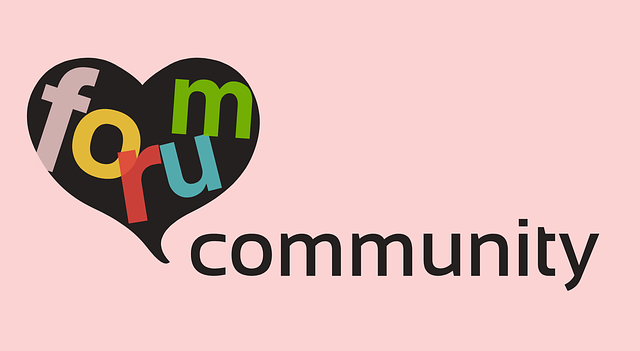 Use forums, Q&A sites like Quora, and content aggregators. You can put the link there, but keep in mind that the vast majority of them are low-quality, no-follow links, so their value is debatable and may affect your website negatively. Be sure to only add relevant links on sites with a DA of at least 20+.
10. Link to Others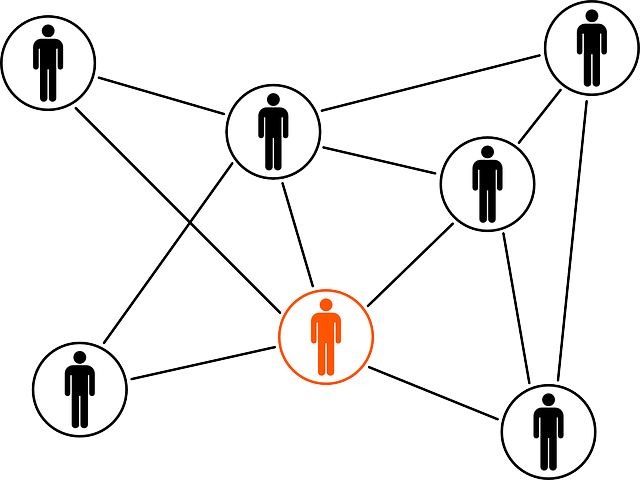 In your social media posts, include links to others and tag them. It might not succeed the first couple of times, but they'll notice you eventually. They may link back to you or at the very least give you a shoutout on their social pages if your content is strong and relevant.
11. Coupons and Discounts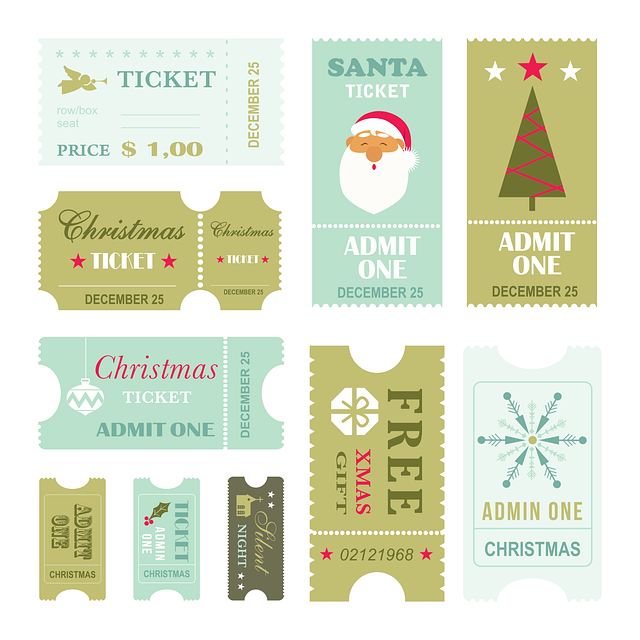 Discounts and coupon codes are extremely popular. It's also a perfect motivation to promote your goods! Furthermore, discount coupons are excellent for promoting affiliate programs.
12. PR Articles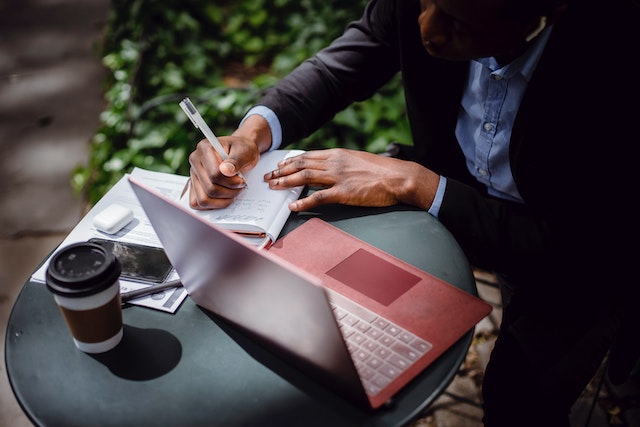 Written by pros and published on high-authority sites and blogs, PR articles and press releases will provide you with high-quality links. You can write them yourself and submit them or they can be written and published for you which is obviously the more costly option.
13. Backlinks via paid Blog Posts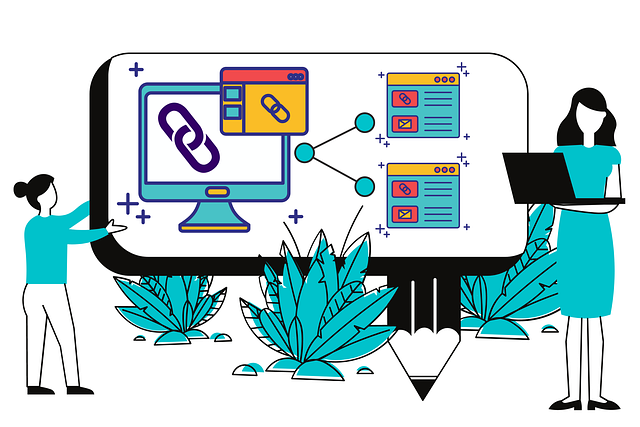 Paid blog posts are a great way to get backlinks while ensuring they are published well on high-authority sites. You'll usually have to pay a fee for it. However, it won't take up much of your time as often providers will also write or edit the content for you to make it fit perfectly to their publication and reach as many readers as possible.
14. Start an Affiliate Marketing Program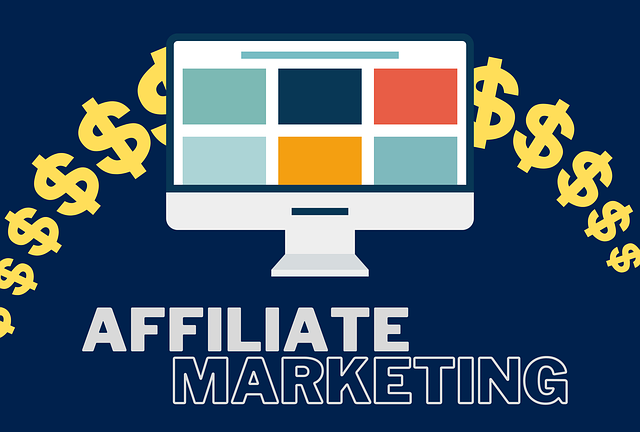 You'll get links as well as money. Affiliate programs are one of the most effective ways to earn money, gain visibility, and get high-quality backlinks. Many affiliates are looking for a new way to make money. Don't forget to set up an appealing commission structure and you may have to use affiliate software to keep track of all the affiliate activity.
15. Brand Mentions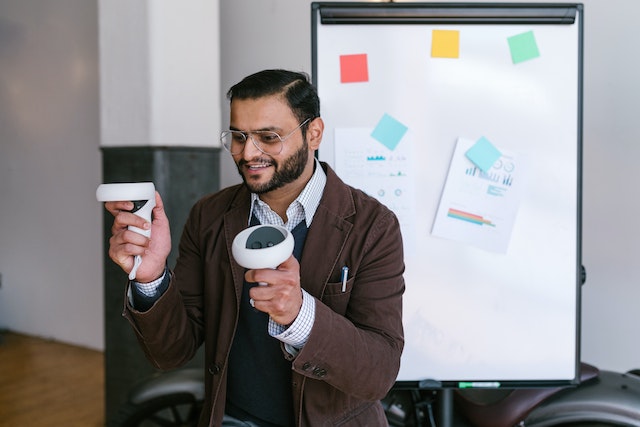 You can find mentions of your brand by using the search operator "brand name" -site:brandname.com. You should check whether each mention is linked back to your website. If not, contact them to adjust the anchor properly.
16. Recovering Links to stolen Images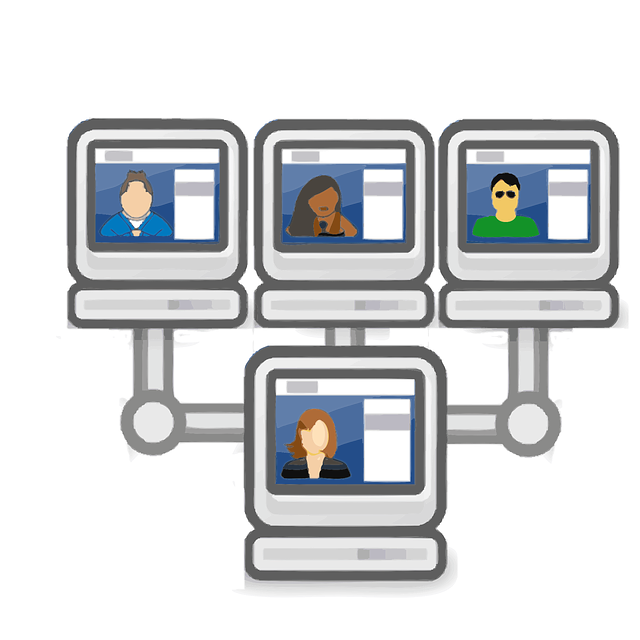 When it comes to images, it's possible that some websites will utilize them without crediting you. It usually refers to infographics, charts, and high-resolution images. Finally, this strategy is appropriate for reputable websites or if your images provide actual inspiration for others. Infographic submissions are another way of gaining backlinks and you can submit your graphics to various free and paid infographic sites.
17. Offer an Exchange
Exchange your goods or services for a review or other promotional actions that lead to a link. You won't need to ask a blogger who is writing a review because they will usually add a link. When it comes to affiliate partners, they use no-follow links.
18. Content Syndication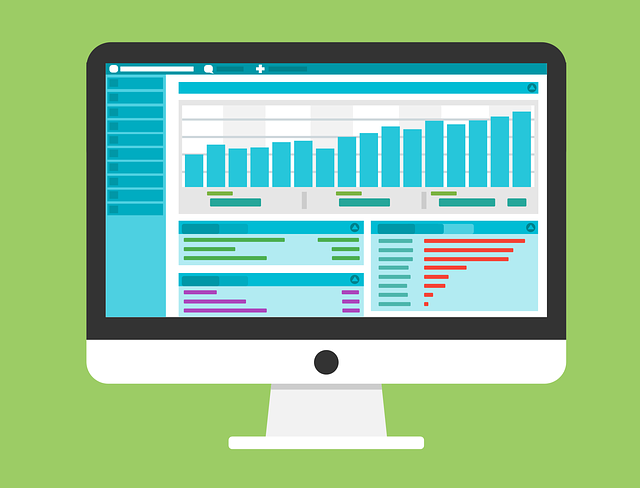 Content syndication is a perfect way to gain more backlinks and enhance your traffic. The most well-known platforms are GrowthHackers, Medium, LinkedIn, Growthub, Business2community. You have the option of submitting an excerpt from your original article or creating a unique description. Check whether the platform has implemented a "rel=canonical tag" that links back to your original material.
19. Catalogs and Business Listings
Adding a business listing to a business directory can take more time, but done right, it can help people find your brand in many different places also with independent reviews. Most listings will allow you to add images, videos, and links to your websites and channels.
You should focus on the business listings with the most authority and traffic for the best results and they should also cover your niche which you can compare on business directory lists.
20. Submit Creatives
Slideshare, Issuu, Pinterest, Scribd, and other platforms accept infographics, eBooks, and leaflets. You'll need to set aside some time because you'll need to work with a variety of digital formats, descriptions, and links. Creative formats like infographics can be extremely effective at generating links. You can produce an increasing number of links and website traffic by creating an infographic that offers important and useful information about your niche.
21. Submit Videos
A video submission takes little time when compared to the time required for creating a video. It's not just about YouTube, Vimeo is also one of the best sites where you can get views.
When uploading a video, follow these guidelines:
Make a unique thumbnail (you can use Youtube thumbnail download)
The title must be appealing as well as optimized;
Not only should you include a link, but you should also include a brief description;
Consider including an end screen as well as annotations.
22. Internal Linking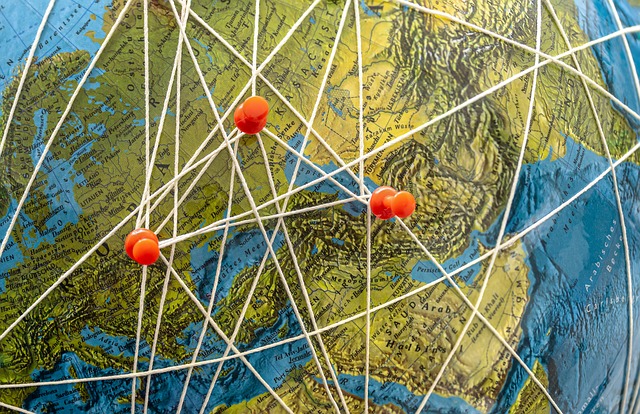 Internal linking means you have control over anchors and can place links wherever you wish. If your website has a lot of information but no internal links, you'll have to spend a few days updating it. Add 2-3 links per article. Determine which pages are the most popular so you can place particular links there. However, be careful with internal links and place them strategically to avoid keyword stuffing and other black hat SEO practices that will impact your ranks negatively.
23. Broken Link Building
Identifying and linking to non-existent sites can be a time-consuming yet successful strategy. For this, you can use search operators or a variety of SEO tools.
24. Create a Free Tool
Everyone appreciates free tools. It is likely to generate a substantial number of backlinks. So, why not make a free program to take advantage of the huge website traffic and numerous backlinks for your own purposes? You can also use it to link to your other websites.
Conclusion
The above link building tips and suggestions should give you some creative ideas to improve your backlink profile to rank better on search engines with your website. Monitor your backlink profile and make proactive disavows. You must safeguard your website if you want to remain competitive. Put SEO on your long-term to-do list and implement these useful tactics to get to the top!
Author Profile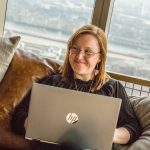 Blogger and Educator by Passion | Senior Online Media & PR Strategist at ClickDo Ltd. | Contributor to many Education, Business & Lifestyle Blogs in the United Kingdom & Germany | Summer Course Student at the London School of Journalism and Course Instructor at the SeekaHost University.