PBN SEO: Do Private Blog Networks Help SEO Ranks (SEO Hacks)?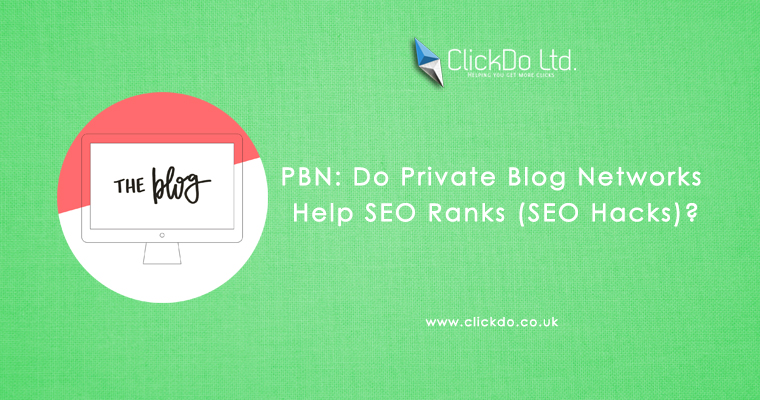 Many people search for PBN SEO tips and what are Private Blog Networks.
Updated on 10.05.2020
---
Recently Fernando Raymond wrote an extensive guide that covers everything about Private Blog Networks and PBN SEO and when you read it you will know how PBNs adapt for SEO works in 2020. 
---
Well, It's a complex query to find an answer that "Whether PBN will work for SEO or not?". Generating backlinks will help you to budge the ranks of your web pages on Google. But should you use private blog networks to rank your websites in search engines?
That's what we will answer today and also we will explain to you what is a PBN?
What is a PBN?
Private blog networks AKA PBNs collective of blogs owned by one or more people privately to increase the ranks of websites on the search engines. Basically, it is a blog network but by implementing third-party bot blockers the owners make it private.
So when you get backlinks from PBNs the backlink monitoring tools like Ahrefs, MajesticSEO or even SEMRush can not find them. Only the Google bots and any other crawlers that are not blocked can read the backlinks that come from a private blog network.
Are PBNs good to use for SEO?
Backlinks being the main Off-Page factor in SEO, the question is that whether the PBN backlinks help you to improve the ranks or not.
At times people who are working in the SEO industry try to build a bunch of links to the target webpage from the high authority websites.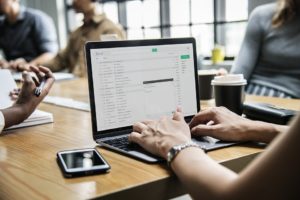 This is done by buying the expired high authority domains and linking from it.
This gave birth to the PBN's (Private Blog Networks). SEO people started using private network blogs to generate quality backlinks to their website.
Benefits of Using PBN's in SEO:
You may hear from many that PBN's are scam and will not work anymore to budge your site to the top of the Google, But it's only partly true.
If you choose the right PBN sites for linking, then definitely it will help you to get an SEO boost for your website.
It depends on whether the PBN is updated regularly.
More than giving importance to the domain authority of the PBN site, make sure that the PBN sites are hosted in the unique IP's and not on the same IP.
Links from the sites hosted at the same IP will not help you in SEO by any means.
This will clearly make Google understand that it is a manual link building process.
Cons (Not Much) of PBN links:
When it comes to talking about the cons of the PBN links, there's not much to think about unless you give improper anchors, linking from spammy sites, using the deindexed sites for linking, etc.
When you try to build links, avoid using the direct keyword anchors, instead, you can use the brand anchors or the naked links.
Using the direct keyword anchors will help Google to spot that you are building the links manually.
Also. before publishing the posts in the PBN sites, make sure that the site is well-indexed by Google.
Because posting blogs in deindexed sites will not help you.
Don't build a bunch of links from different sites on the same day, Gradually publish posts and build one or two links daily from different sites. This will make your backlink profile to look more natural.
Building many links in the short period of time will spoil all the SEO works that you have done so far.
How to build quality links?
As an SEO Consultant, you can get high-quality backlinks for your website by,
Guest Posting
E-Mail Outreaching
Guest Posting:
Guest Posting is the natural way of building authority links to the website.
Guest posting will help you to publish your quality blogs in high authority websites relevant to your niche.
In return, you will get a quality backlink from that particular site where you have published the blog.
To find the best websites relevant to your niche, you can just get in touch with the Bloggers, Guest Blog Provider.
Guest Blog Outreach people will help you to find the best websites that suit your domain or industry.
Guest Blog is the only way to build authentic links to the website.
You should not focus on building many links from the same website, instead try to build unique links form a wide range of websites.
This will make your backlink profile to look more natural.
Give equal importance to both the do-follow links and the no-follow links.
At ClickDo Ltd, we help the business people & SEO Consultants to publish guest posts on high authority website and build quality links to their site.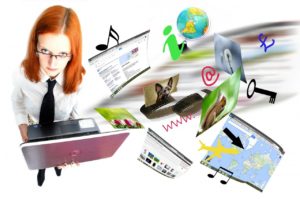 We have 100+ high authority blogs which are updated regularly and are well indexed by Google.
As an SEO Consultant, you can get in touch with the ClickDo crew to get quality backlinks for your website from the high authority blogs.
To know more about our Guest Posting Watch – https://youtu.be/C7BMaFeBTJc
E-Mail Outreaching:
E-Mail outreaching is the way of finding the high authority blogs on the web and emailing the site owners regarding guest posts.
Many may ignore your mail, but very few may accept. As an experienced SEO Consultant, you should learn to write a very polite mail to the site owners requesting guest posts.
Many may offer paid guest posts in their own websites, You can either pay or publish guest posts for exchange link.
Since it's a complicated process to get guest posts via E-Mail outreaching. You can just get in touch with the Guest Post Providers to get links from quality sites.
If you would like to publish guest posts in the high authority websites and budge the ranks, just drop a mail to dinesh@clickdo.co.uk. We will get back to you with the list of high authority blogs.
Author Profile

I'm an SEO Analyst and blogger outreach expert at ClickDo Ltd. & Expert at Building High Authority Local Citations, Also, I help Business Owners in the UK by flooding more Leads to their Business by ranking their website on top of Google for potential Keywords.

I'm an author and enjoys writing UK business blogs to help promote UK businesses online. You can also contact me for guest posting services as I manage over 100 top UK business websites.