Remote Working Jobs
Top 35 Remote Working Jobs You Can Work From Anywhere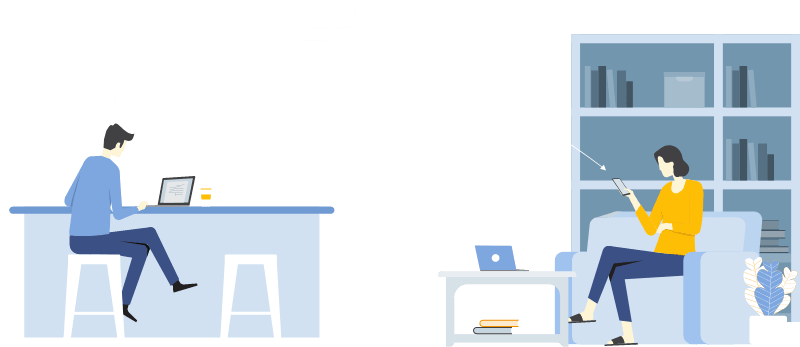 Learn the game to work remotely from anywhere in UK and join the new rich.
What is remote working?
Remote working is the ability to work from anywhere outside the office where you are tied up for a 9 to 5 routine. Working from home and doing the work remotely is the ultimate freedom and is rising all across the world.
You may ask what are the benefits of remote working and are there any advantages of it if you are new to this modern era of working style. Maybe you aren't familiar with the concept or have already heard about it and want to know the value and any valid reason to take up part-time or full-time jobs online. There are many legitimate jobs you can do from anywhere, but what are the pros and cons of doing what you enjoy from the place you desire with an internet connection.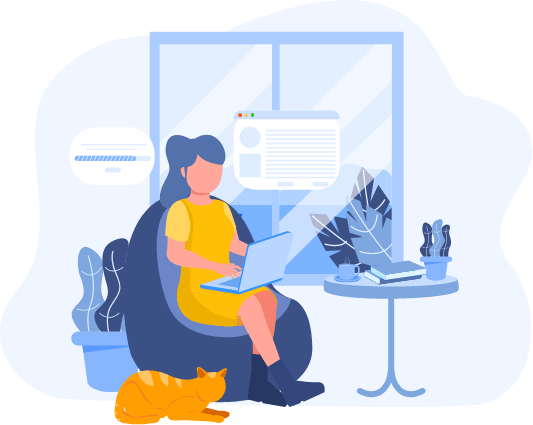 In this guide, we aim to give you some tips and best strategies as well to succeed as a freelancer or business owner who runs the business remotely.
Ten years ago, the concept of working from home or remotely was still a pipe dream. Fast forward and today, technology has opened up new realities and possibilities. There are many opportunities for those looking to work remotely. With an internet connection, personal discipline, and a bit of polishing up, you can comfortably pay your bills working from your home or while on the move.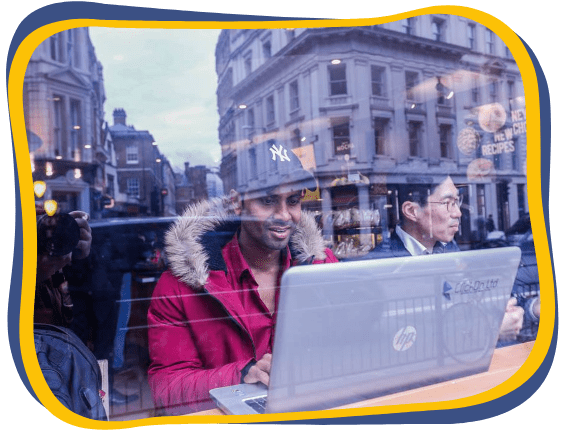 This new phenomenon has birthed a new crop of entrepreneurs known as digital nomads. As long as they have a stable and reliable broadband connection, a digital nomad will work, meet deadlines, and deliver results. By the year 2020, it is expected that over 50% of the workforce in the UK will be working remotely.  It's important to note that remote working is gaining popularity not just for its flexibility and the convenience it accords to the worker, but also for the benefits offices and companies reap in.
Companies are increasingly seeking to minimize their office rent and operation costs. Having employees who are willing to work remotely is a great way of doing just that.
Besides, employees deliver better results when left to work freely without supervision or being monitored.
If you thought that working remotely was for the jobless or scammers, think again. Businesses and employers have every reason to hire remote workers. There are limitless opportunities out there regardless of whether you're working for your employer or starting your own business
Here are the top 35 remote working jobs you can work from anywhere:
1. Animation
animation is a much sought after service that can be done remotely. You can create visual effects for music videos, TV, video games, and a plethora of other media platforms. Freelancer animators are some of the highest earners in the remote working pecking order; you can earn anything from $25 to $106 hourly on popular job sites like Upwork.
2. Logo designing
we have more SMEs today than at any other time in history. All are looking to brand themselves, often by having an original, catchy logo designed. Is this something you think you can do? You can offer your logo designing and branding services remotely. Popular sites like Upwork and Freelancer are good starting points for you.
3. SEO writing
freelance writers make a lot of money offering their writing services to clients across the world. A client may ask you to write product descriptions, web content, press releases, product reviews, and so on. You just need to be very good with words and able to deliver plagiarism free content. Some of the best-paying article writing sites include Blogmutt and Text Broker.
4. Academic writing
this is slightly different from article writing in that you write essays and dissertations for university students. You have to be really knowledgeable on the subject; the client pays you per page. Some clients will pay you $50 for a 250-word page; an experienced academic writer can manage up to 8 pages in a day. So we're talking of around $ 400 per day, which is not bad money.
5. Affiliate marketing
affiliate marketers make money by earning a commission each time they refer someone to a given product. Let's say you have a site or YouTube channel and recommend a certain product. When the visitor clicks on the link you've shared and proceeds to make a purchase, the product manufacturer gives you a commission. You agree on the percentage you'll earn for every click or successful purchase. Some scammers have misused affiliate marketing but it's still one of the easiest, smartest ways of earning money without owning any business or product.
6. Cooking/baking
if you have a passion for baking or making really tasty foods, you can make money out of it! You don't have to own a huge restaurant or a fancy kitchen; start small and prepare what you can from your home kitchen. You can sell the food to neighbors, friends, a nearby institution, and so on. People will always appreciate a tasty meal; it's okay starting small and making your way up the ladder.
7. Recipes
alternatively, you can make money writing and selling recipes to other cooks and chefs. You can list down all the ingredients for a given meal and then offer that for sale in a cooking group on social media. People pay a small amount, and you send the recipe as a Whatsapp video, URL link, eBook, and so on.
8. Blogging
blogging is inexpensive to start and it's a great way to make money remotely. You just need to be passionate about a given topic; it could be traveling, fishing, food, music, and so on. By writing and posting content regularly, you're bound to create a following. It takes time before you start cashing in on your followers. Be patient and if need be, check out this guide on how to excel as a blogger.
9. Consultant
what's your area of specialty, which field are you best acquainted to? There are businesses and individuals looking for consultants who are well qualified. Accounting, engineering, law, nursing, you name it; consultants are much sought after, and the good thing is that you can offer your services online. Freelancers and Upwork are examples of sites you can get gigs related to your area of specialty.
10. Motivational speaker
remember we live in an era of video conferencing, right? The internet has opportunities for you if you are eloquent and able to move audiences with carefully chosen words. Motivational speakers need to brand themselves and compile an excellent portfolio to market them. You can sell your motivational talks in the form of videos, or address gatherings via video conferencing.
11. Language teacher
each day, thousands of people visit the internet looking to learn a new language. As a language teacher, you coach and teach the student on pronunciations, spelling, and so on. English teachers are much sought after in Arab countries, Asia, Africa, South America, Russia, and such. You give your lessons online, of course at a fee, in the form of recorded messages or video conferencing.
12. Dog walking
oh, isn't this just unbelievable? If you love pets and have time to spare walking them around, there's always an owner looking to hire you. Dog owners do it for the passion, but also the money that owners are willing to part with. You pick the dog from the owner's premises and walk it to the park or beach on a leash, get paid for that. Dog walking helps you relax your mind after a long day, and to stay fit as well.
13. YouTube Videos
why do YouTube video owners always ask you to like and subscribe to their channel? Well, they tell you to subscribe so you didn't miss any of their videos; what they don't tell you is that they get paid by YouTube for more likes and subscribers! Besides, one also earns by marketing products ads. Making YouTube videos is fun, and you make some easy cash while at it.
14. Online tutors
online tutors teach online students. Students who enroll for distance learning and online courses are ever willing to pay to learn from the best. As an online tutor, you can work from your home or wherever. Just ensure that you have a solid grasp of the topic you'll be tutoring.
15. Copy editing
unlike SEO or academic writing, a copy editor doesn't write. He or she only proofreads content that has been submitted. The content is proofread for spelling mistakes, grammatical errors, factual errors, legal traps, and so on. To excel in this job, you need to have an eye for detail and the ability to work for long hours without losing your concentration. Some sites like Book in a Box will pay you up to $20 an hour to edit and proofread content.
16. Data entry
just like the name suggests, you'll get paid to enter data in Excel sheets. You don't need any prior experience and newbies are advised to try this venture. However, it's among the lowest paying remote working jobs, with an average pay of about $10 per hour.
17. Event planning
do you harbor secret plans to start an event planning and organizing company? Well, go ahead and try that out. You can coordinate everything from your home, making phone calls and follow-ups using your phone. Birthday parties, corporate events, weddings; event planning is a lucrative venture that requires organizational skills more than anything else.
18. Music
are you good at playing an instrument, say a guitar, piano, flute, or drums? Then you should consider offering online music lessons. Schools, institutions, and individuals are always looking for music teachers who are exemplary instrument players. Online music lessons are a great way to share your knowledge with learners, have fun while at it, and also make a few bucks.
19. Grant writers
hospitals, nonprofit organizations, and learning institutions all apply for funding through grant proposals. The grant proposals are reviewed purely on merit and if you're a good grant writer, here's an opportunity for you to make money. Talented grant writers earn up to $ 40,300 and $ 67,000 yearly. You have to hold at least a Bachelor's Degree in technical writing/ related field.
20. Influencer
influencers are social media personalities with massive followings. Brands hire you to promote or try out their products and share the feedback with your followers. As an influencer, you will need to have thousands of friends on Instagram, Facebook, SnapChat, and other popular social media platforms. Besides, you need to be active and consistent in engaging your followers.
21. Scriptwriting
do you think you can write an award-winning script? It could be a TV script, movie script, skit, drama, etc. You can sell your skills; Craigslist is one example of a platform to advertise your scriptwriting skills. Simply post an ad for free and wait for proposals from publishers and film producers. Once you sell the script and get paid, you surrender the copyrights and can't use the same script with another client.
22. Photography and videography
people are ever seeking for professional photographers and videographers to cover their weddings, graduation ceremonies, and many more events. This is one job you can do remotely, no need to be employed or to report to a physical office! Additionally, you can always sell professional photos to many sites including Foap.
23. Reviewing products
remember we mentioned that brands pay people to try their products and share feedback with their followers? Well, you don't have to be a star or influencer; you can earn money reviewing a product and sharing your experience with users. It could be in the form of a short video, or a written post.
24. Social media manager
almost every major brand that you know has an online presence; their social media accounts are ever active. It would surprise you to know that some of these social media accounts are run and operated by entities that don't even work at the company! Social media managers get paid to manage accounts of celebrities, companies, and organizations, etc. You can do this from the confines of your house, or wherever you deem convenient.
25. Renter
you probably have valuable items or space that you don't use daily. How about renting that out? Consider renting your basement or spare room via Airbnb; you can also rent your car to someone for a couple of days or weeks. Whatever the case, renting is a quick way to make fast money.
26. Taking surveys
paid surveys don't pay very well, but they are a good starting point. You can be asked to take part in a survey and get paid for your feedback. At times, you'll be asked to watch a video and leave a comment or quick review. These tasks are easy and don't take much time to accomplish. You can have a look at some easy tasks you can do and earn a few bucks online.
27. Transcription
transcription basically means that you'll listen to an audio file and type what you hear. It could be a lecture, a doctor's prescription, a speech, and so on. Transcription jobs are easy and don't require any particular qualifications per se. Just a keen ear, and an ability to type fast. Transcribers on Freelancer and Upwork earn hourly rates of up to $25.
28. Virtual assistants
do you think you're well organized, a timekeeper, and able to keep your word? Virtual assistants are hired to reply to emails, manage calendars, record customer complains, and so forth. Typically, virtual assistants earn anything from $10 to $15 an hour.
29. Programmers
programmers and coders are always on demand from businesses and individuals. Programmers help design websites or enhance certain features on the site. Others use their skills to develop apps and software. You can make very good money as a remote programmer. Again, be sure to market yourself thoroughly and build a portfolio that prospective clients can use to gauge your suitability.
30. Music producer
as a music producer, you record artists and also do radio voice-overs for commercials and documentaries. Most of the software you'll need to record and edit audio files can be downloaded online. You can convert your spare bedroom into the audio studio.
31. Gym instructor
as people become more and more aware of lifestyle diseases, the need to hit the gym has really grown. People are willing to invest in training regimens, workout videos, and the likes. As a fitness instructor, you can record videos of your training routines and sell them online. People are willing to pay for training regimens and routines if they're convincing enough. Well, you have to look the part though; a gym instructor should have the perfect body to instill confidence in those looking up to you.
32. Comedian/social commentator
as long as your Smartphone has a good camera and you got access to the internet, then you're good to go. Social commentators make videos and podcasts on topics that are trending, controversial topics, and so on. Trust you me, you'll get a huge online following by sharing your thoughts, entertaining people with short videos, and so on. Booking and invites to perform in events will follow you.
33. Online auditor
as an online auditor, your work will be to help firms and companies file their tax returns. You'll need to ensure that you're approved by the relevant bodies, IRS (Internal Revenue Service) for the US or HMRC for the UK. Online auditors are some of the best paid in the industry; one can work for different clients at once and bill them all.
34. Escorts and models
bizarre as this may sound, the adult industry is a multi-million-pound industry. Clients across the globe are willing to pay you to tease and seduce them on Skype webcam calls, at times paying thousands of $$$ for a session of an hour or two. No physical contact, some sites will even allow you to do your business anonymously.
35. Online doctor/nurse
how about offering your services as an online doc; lastly, this opportunity is for nurses, doctors, and anyone trained in the hospice field. You can make money working as an online consultant prescribing remedies to common ailments. You also answer questions on forums like Quora, and by so doing, you may be lucky to find patients who desperately need your expertise. Don't be a quack though; you have to be sufficiently qualified to work as an online nurse or doctor.
If you've read this post to this point, the chances are that you're really interested in getting to the bottom of this. That's great.  Knowing about the top 35 remote working jobs in 2019 is one thing; being able to thrive and excel as a remote worker is another.
Here are 5 things you'll need as an entrepreneur who decides to work remotely:
Super fast internet: your success will be significantly determined by the internet you're using. Mind you, some jobs require you to pitch for gigs and then wait for feedback, do video conferences, download heavy files, to mention but a few. It's important you invest in reliable and fast internet. If you're in the UK, you can consider trying a reputable provider like Hyperoptics.
Online payment: most of the online and freelancing jobs done remotely are paid via online means. You'll need to enable your Bank account and make it compatible with online payments. You'll also need to open a PayPal Account, , and other popular online payment platforms.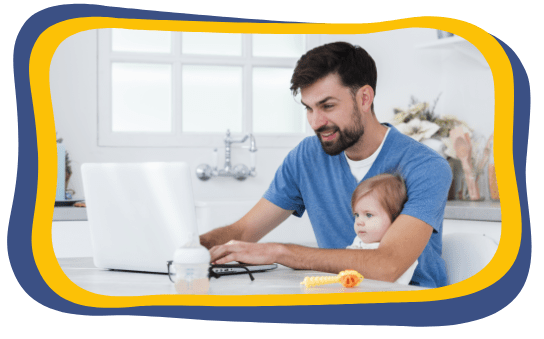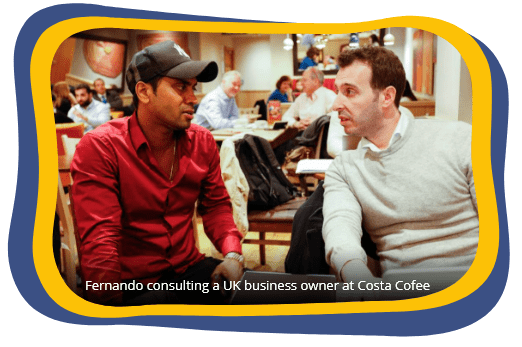 3. Be Professional: don't be naïve; remote jobs have many cons and scammers. However, keep it professional and build your profile to inspire confidence to potential clients. Check out this guide to learn about tips that increase your chances of being hired.
4.Discipline: working remotely requires immense self-discipline. Your boss or supervisor may not be around to monitor you. The temptation to waste your time on YouTube, Facebook, and other social media sites is real. The temptation to work on your laptop while sitting on your bed will always be there.  However, be disciplined and learn to take your remote work just as important as you would in an office or any other real workplace.
5. Patience: Rome wasn't built in a day. Concentrate on building your brand portfolio and perfecting your skills.  Don't get tired of pitching for jobs and bidding for gigs. It takes time to learn the ropes and establish yourself as a brand. But once this happens, your fortunes change as clients come pouring in.
There we go, those are the top 35 remote working jobs that you can execute from anywhere. With these, you can work while on the move, while out of town, or when you're resting and relaxing in your home.
All the best while at it! Don't forget: invest in super fast internet so that there are no connectivity gaps and delays when you're working.