Learn how to grow your brand online with videos in 2022!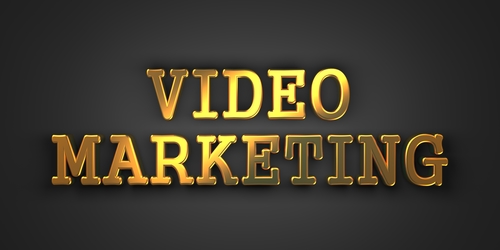 A report released in 2018 found that there has been a consistent rise in video viewership in the UK, across all platforms over the years.
In the report, 64.5% of all Desktop users are likely to click on a marketing video if they think it's relevant to them. 57.6% of all mobile/handheld devices are likely to watch video ads in their devices at some point.
What point I'm I trying to drive home?
It's about video becoming the best way to promote your brand! It's super effective, it's not costly, and most importantly, it's very convenient for the consumer watching it.
Why videos for building your brand online?
Social media is evolving from a focus in written text to a focus on visual feedback. This involves the use of pictures or videos, which are more appealing to users.
It's estimated that by the year 2020, almost 80% of all online content will be in the form of videos. You would miss a tremendous opportunity by not taking advantage of this trend and using it to grow your business.
The beauty of videos is twofold. In the first instance, videos convey a lot of stimulating content within a short time frame; they're also easier to grasp. Secondly, videos are very flexible in that they can be packaged in different styles.
Some videos include subtitles and users can view the video, understand everything even with the volume muted. Personally, I am a fan of such videos (who likes noisy videos with weird music anyway) because you manage to understand the content in silence. Also, you can multi-task as you watch the video. Nonetheless, good sound quality is essential in your video.
Users have become accustomed to visiting social media profiles and interacting with videos that arouse their curiosity.
Video Marketing For Your Business Online Marketing
Videos inform your clients on;
The details of your brand such as the services you offer
The principles and values you stand for
The nature of your interactions with your customers
This information draws in potential clients especially if they positively respond to how well you've presented your brand online. If you aren't already producing videos on your social media platform, then you need to start right away.
With videos, you get to understand how customers perceive your brand with the comments left behind, number of views, etc.
If your content is exciting to viewers/your clients, they will likely share it and expose your brand to new clients.
Where do you get started with video marketing?
You can start with a Smartphone that has a camera plus internet connection.
You record content on your brand with your phone and share that content with your users. Of course, the quality of the content will not closely match that of major brands, but it's better to start from somewhere right?
You'll gradually grow and get a quality media company like ClickDo Ltd to do all your major and professional business marketing videos in the UK. From the smooth use of graphics, soundtracks, and creative content, such a video can be shared thousands of times by viewers.
Even as you begin small by recording your brand video on your Mobile Phone, do not hesitate to reach out for help. There are a handful of willing, experienced teachers ready to guide you step by step on how to get started. Nicole Venglovicova, a veteran editor and videographer, is one such example of a willing guide. She's part of the ClickDo Fraternity. Nicole understands the UK consumer trends, social media trends, and many other pointers that'd give your brand a competitive edge. Reach out to her and she will;
Explain how you should hold your camera when making different types of videos
Teach you how to film in a manner that will draw in your users
Coach you on how to speak and address your audience effectively without babbling
Edit your videos and put them together in a way that fits your brand
Building your brand online
Eventually, you will learn enough to work on your online brand videos by yourself.
Building Your Brand Online: How To Build A Business And Personal Brand With Videography Marketing!
What next?
Market your brand through the videos. Customers in the UK are becoming picker by the day. You want to brand your business and see it grow tremendously? There's no better way than to do a nice video that captures what you're all about.
You run a restaurant making nice, tasty, meals? Or have a shop selling the best designer items? It doesn't matter. Creativity is what you'll need in making a catchy, concise brand video.
Share it out on your social media sites, have a YouTube channel, don't stop! Take advantage of our expertise and mentorship to help propel your brand to greater heights in 2022.
Otherwise, you can't rely on content alone, email marketing, and other digital marketing tactics. Brand videos are the trendy, coolest way to do this in 2022.
Author Profile

I'm the CEO of ClickDo Ltd. and SeekaHost UK - I help the business grow online with latest SEO services & digital marketing strategies. You can find my guest blogs on the UK business Blog as well as on our my guest blogs on the UK Tech Blog
. More details about me can be found on this page.