What is Blogging? How To Earn Money Online From Your Blog
With the dawn of the digital revolution igniting a surge in top remote working jobs worldwide, digital nomads have the freedom of flexibility to make money through blogging, which is widely considered one of the best ways to start earning online.
Due to the ever-expansive nature of niches coupled with various types of blogs, the increasing influence of blogs on the content creation landscape has made blogging in today's new-age online arena common practice amongst different individuals looking to earn prolonged passive income online.
With blogging having produced several millionaires during its 20-plus years of existence,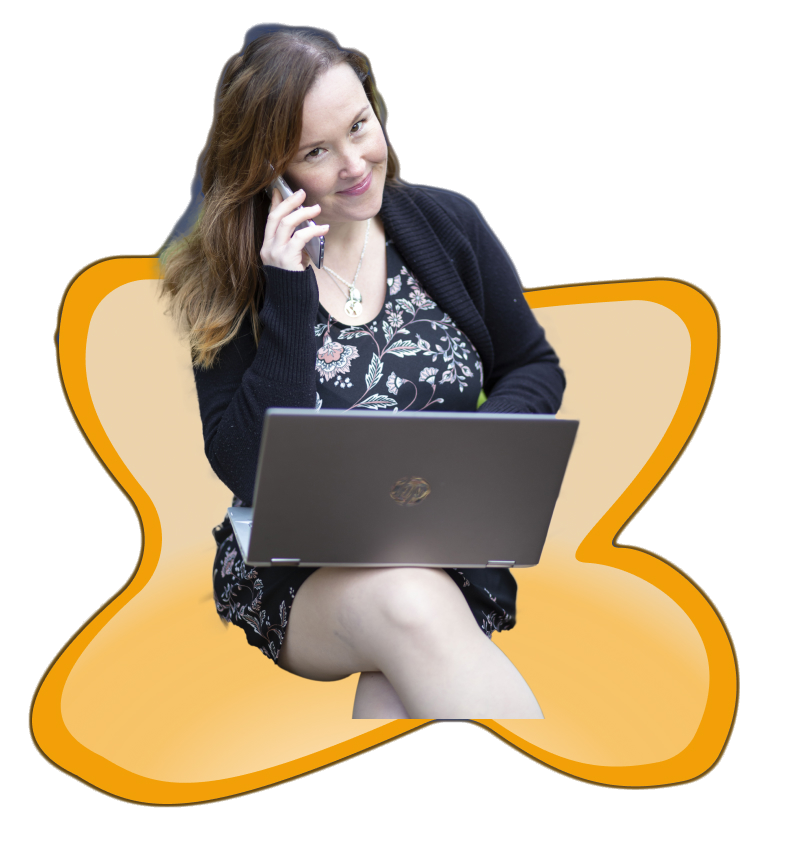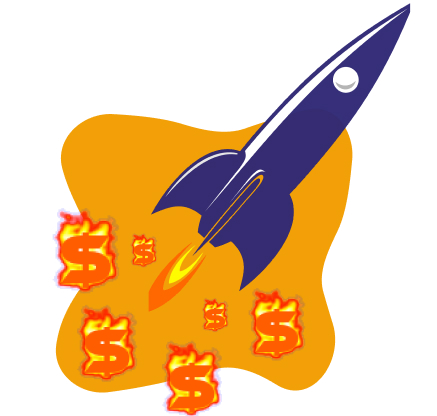 Why wouldn't you want a piece of the highly profitable pie?
This detailed guide will impart our top insights on blogging and how it works. You will also learn the steps needed to start a successful blog and how to monetize it.
Designed to inspire you to start a blog of your own, this blogger for beginner's guide will give you the tools you will need to learn vital skills via our free online blogging course.
Pay close attention because, if followed correctly, our steps to starting your blog will surely set your sights on securing sustainable online income in motion for the long haul.
What is blogging?
Blogging is comparable to writing an online journal. However, it entails a lot more such as providing informative and well-researched content, managing, and running a website hosted and available 24/7 on the world wide web, and marketing it. A blog is regularly updated and maintained by a blogger. You can think of it as an online representation of a blogger's interests and activities that are available for the public to read and view.
Defined as a journal entry characterized by an online informational diary, a blog post arranges in reverse chronological order with the latest posts found at the beginning. A writer identified and referred to as a 'blogger', or several other writers/bloggers who share personal views, experiences, knowledge, and skills create posts or articles to showcase on their respective platforms. They may also provide opportunities for communication, like forums, or accept guest posts from other bloggers and writers. A blog is like a website and offers many additional features like ads, e-commerce options, social media connections, and plenty more.
Nowadays, blogs include different items and features, but there are some main features that you will see in most blogs.
The Benefits of Blogging
Beginning your blogging journey means you are the boss from one step to the next, giving you complete creative control from inception to conception and later to financial fruition.
Here are a few reasons why starting a blog would be beneficial to you:
1. Online ID Management & Trust Building:
With information shared online daily by both people and businesses, an advantage of having a blog is that it allows you to develop and control your online identity.
In addition to social network profile seeking, people searching for your name can find your blog or author page on other blogs. When somebody searches for you online, you want to ensure that they get an accurate and complete picture of who you are and what you do through your digital footprint.
By helping people get to know you better through reading your work, that information will build trust amongst your audience and loyalty towards your brand. With trust being a rare and valuable commodity online – something you can't simply buy – it must be earned by demonstrating your consistent commitment to your readers.
The more people whose trust you have gained, the easier it will be to accomplish your goals online.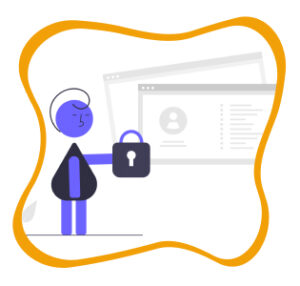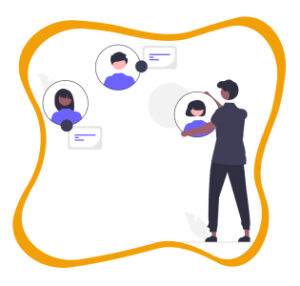 2. Expanding your Network:
One of the best benefits of blogging is connecting with others and expanding your network. American businessman Robert Toru Kiyosaki, the founder of Rich Global LLC and the Rich Dad Company, once said:
"The richest people in the world build networks. Everyone else looks for work."
Starting a blog is a guaranteed way to expand your network because, through blogs, genuine relationships are formed, with many readers clicking onto your blog and leaving comments either looking for your help or looking to help you.
Developing a steady fan base is common practice in the blogging community, with mainly the people you meet at the beginning of your blogging journey eventually becoming your most loyal fans if you continue cultivating your relationship with them.
Your blog can also be a good platform for reaching out to establish a personal relationship with influential individuals.
3. Getting A Better Job:
According to MediaBistro, nine in ten companies mine online profiles before making a new hire, meaning more employers are eager to hire people who have a prominent online influence.
Successful blogs are typically the most powerful and cost-effective marketing methods available because, as a measure to determine online influence, blogs drive word-of-mouth validation, which is critical to brands. Simply put, employers prefer to hire people with a positive online influence, with blogging being the best way to achieve that.
Are you a job-hunter on the lookout to land your next big gig?
Well, professionalism is the key.
Your blog and public social profiles should therefore be free of anything that could potentially portray you or your character in a negative or unflattering light. In other words, keep any instances of raunchiness, ragers or rantings to yourself and avoid sharing that kind of content by clicking the publish icon by all means necessary.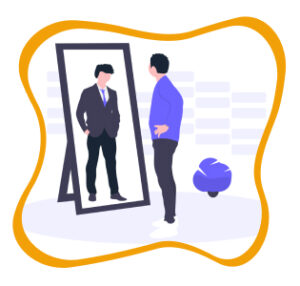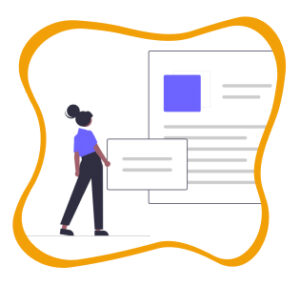 4. Improving Your Writing Skills: ​​
The more you blog, the more you write, and the better writer you become. Even if you do not intend to study writing, your writing ability and style will evolve from one post to the next.
Feel free to use handy grammar checker tools like Grammarly, designed to help you with the writing basics, punctuation, spelling, sentence structure, and style while you write.
5. The Freedom of Flexibility:
Blogging is a remote worker's dream because it gives you the right to work from any location at the most suitable time.
Blogging gives you the flexibility to do things you genuinely enjoy doing. From spending more time with your family, hitting the gym, playing with, and pampering your pet, participating in sporting activities, and engaging in community development programs, blogging is the ideal accompaniment to your active lifestyle on the go.
If you are an avid traveler, blogging can also help you get out, unwind, and explore all the beauty the world offers. The best part is you can do all these things while enjoying a decent living from blogging!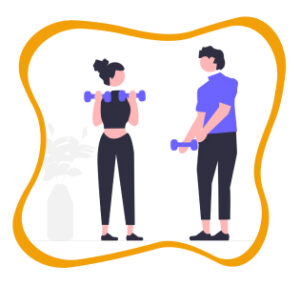 Amongst many of its benefits, the true beauty of blogging is that:
You can be creative and focus on what you love and are passionate about in many different ways.
While some bloggers use their blog to share their personal experiences to help people, others turn it into an online service platform, where they provide materials, tutorials, or services to others.
Although the reasons may vary, the main reason why people set up blogs is to earn money from them. They build blogs and later monetize them. Some people create blogs for their businesses, while others may build up blogs because they love writing and want people to read what they write.
It's astonishing to think that, just 20 years ago, blogs didn't exist! Nowadays, the staggeringly rapid growth of the online journal-keeping trend has seen a substantial progressive shift from blogging for friends and family as a hobby to blogging for the public, now putting bloggers in a professional position to promote their personal brand and their business.
Today, with over 600 million blogs existing worldwide, out of over 1.9 billion websites, blogging has evolved ​over the last decade from having more personal to more professional goals.
With over 70 million estimated blog posts published each month, millions of people are actively turning to blogs to generate income, drive traffic to their sites through effective SEO methods, and grow their brand name.
Research findings from Growth Badger found that bloggers who earn over $50,000 per year credit the importance of SEO. Almost always performing keyword research, Google search is their number one traffic source.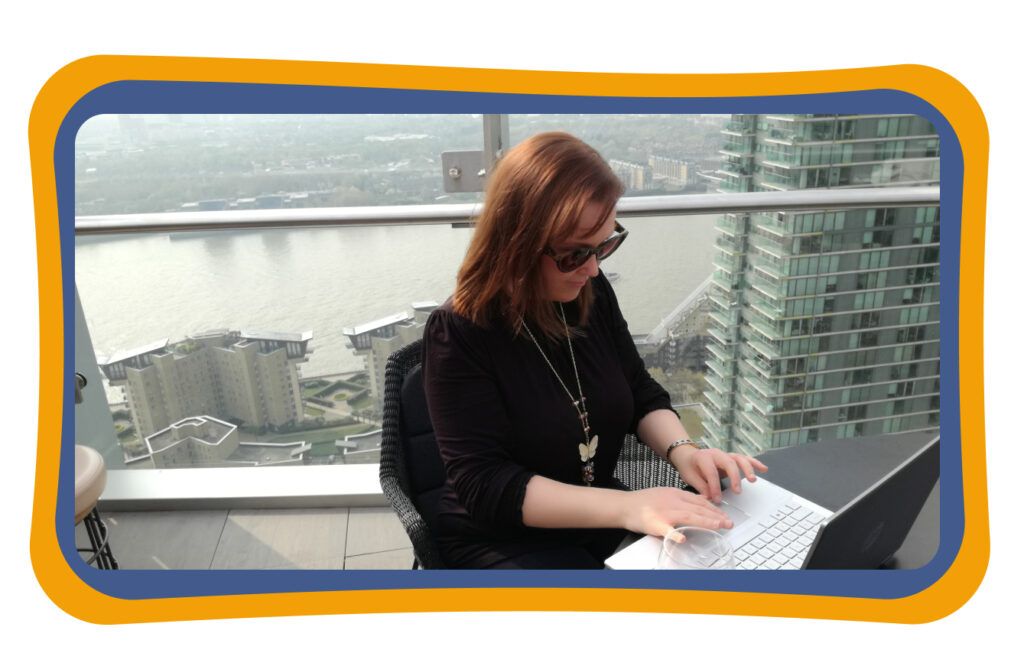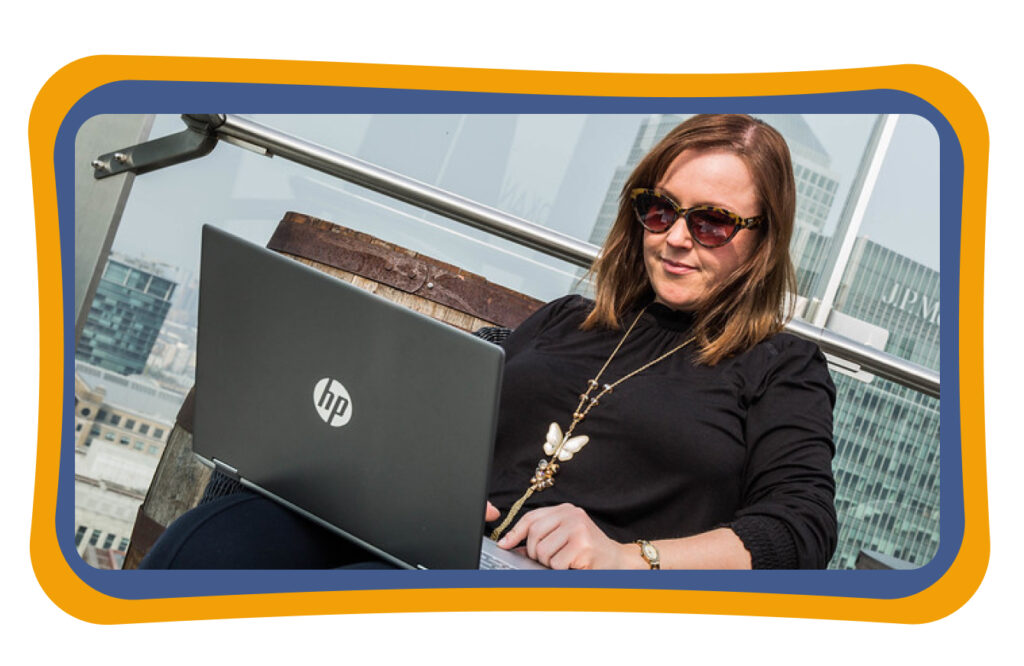 Explore more fun facts and statistics about blogging and its growing popularity below:
Blogging pioneer Justin Hall originally birthed the blogging trend in 1994. The idea of blogging was a first of its kind and years ahead of its prime, resulting in the trend catching on rather slowly. Momentum later grew in 1999 with the launch of the first blogging sites, such as Blogger and LiveJournal.
77% of internet users read blogs and approximately 7.5 million blog posts are created every day.
On average, Google processes over 40,000 search queries every second, translating to over 3.5 billion daily searches and 1.2 trillion yearly searches worldwide.
Organic search increases site traffic in one in ten blogs over time.
According to Glassdoor, bloggers in the US can earn up to $51,906 a year.
With an annual income of $500 million, the most profitable blog is the Huffington Post.
Ideal for digital nomads on the move, 52.2% of all website traffic worldwide comes from mobile phones. According to 'Think With Google, the influence of smartphones on blog accessibility has seen more searches on mobiles than on desktops.
Why start blogging ?
Fernando and Nicole at digital marketing agency ClickDo share their recollections of their blogging journeys, wanting to know how to earn online, later discovering that some bloggers are making boatloads of money online from their blogs in this video: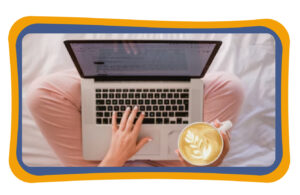 12 Different Blogging Types You Can Choose From
When starting a blog, it is essential to choose the right type of blog best suited for you. Before you even start, it's good to have an idea of what you want your blog to be about so that you can direct all your focus to the blog.
If you have two vastly different topics, you can run two separate blogs. Due to the time and work it takes to grow a brand, the ideal option would be to focus on one blog until it grows.
Take a look at some of the types of blogs available for the picking
1. Niche Blogs
A niche blog is a blog that focuses on one specific topic. These could be topic-based personal blogs and can turn into small business blogs due to their quality and knowledge users can attain from these blogs. Some topics include DIY (Do-It-Yourself), sports, cooking, wellness, health, finance, food, cars, music, movies, fashion, entertainment, lifestyle, and more.
By establishing your niche, you can later find ways of monetizing your web presence by using your specific interests, knowledge, skills, and experience to develop a solid online foundation to build on.
It is crucial to pick a suitable niche that reflects your blog's core vision, principles, and relative subject matter. As a result, you will attract a wider audience and boost online user engagement as your original authenticity inspires you to churn out one blog post to the next.
Some of the most popular blogging niches include:
Some of the highest-paid food bloggers in recent years include:
Conclusion
With the extensive range of blog sites rapidly making their daily rounds on the web to the thrill of online onlookers, the lucrative nature of today's community of bloggers has sparked high demand amongst both readers and writers at large and across all disciplines of online interaction.
As such, being SEO and social media savvy is a must when growing your blog and brand. Furthermore, by investing in certain facets and features to support the growth and profitability of your blog, such as SEO analytics tools, sponsored posts, ads or paid blog platforms, you stand to see a sustainable ROI from monetizing your blog as a result.
Regardless of how you decide to invest your money, be mindful of all the elements comprising our above insights when putting your budgetary provisions in place to ensure the success of your unique blogging platform.
By adapting to the latest blogging and SEO trends​​, building a lucrative long-term blogging empire can be in your future too.