Blogging Course Free: Best Blog writing training courses online
Are you looking for the best blog writing courses online to become a blogger?
I'm glad you want to learn how to start a blog, so in this free blogging course you will learn the best blog writing skills online. I've put up the step by step video tutorials course for you to learn all the blogging basics to advance blog creation tips to grow a successful blog site.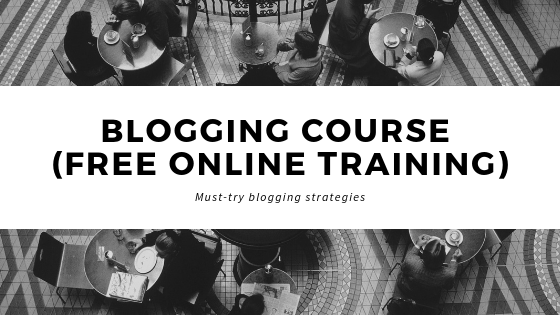 How to start a WordPress blog step by step and earn money blogging.
In this course you will guides on how to start a WordPress blog step by step and earn money blogging.
This is all my personal experience and I want you to start a blog that matters on a domain name that you can register here. I've built hundreds of blogs at ClickDo and own over 800 blogs and trained thousands of people in person in London, UK and online on blogging skills.
I started my first blog on fernandobiz.com/blog/ and you can check that. Now on this course, you will see how I go about building my personal blog and do the blogging, so it becomes a top blog.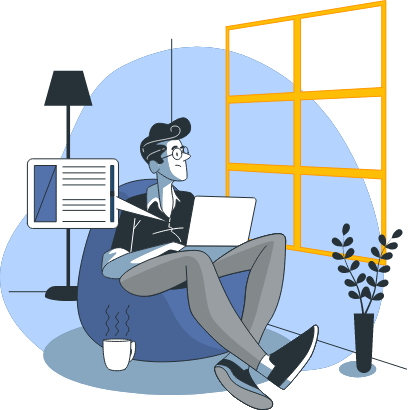 You will see how I will build my blog and even where I registered my domain name https://www.fernandoraymond.com/ and in a little bit I will explain why I chose my name. This is the most in depth course on blogging and you will learn it all. You will also get to see many blogs and listen to some of the top bloggers in the world. In this course, you must start with a domain name or else I expect you already have one blog up and running so you can apply the skills to your blog. At the of the course you will get opportunity to join the ClickDo Academy members ares where I will have all the weekly training videos on how I build blogs, grow them and earn money from blogging.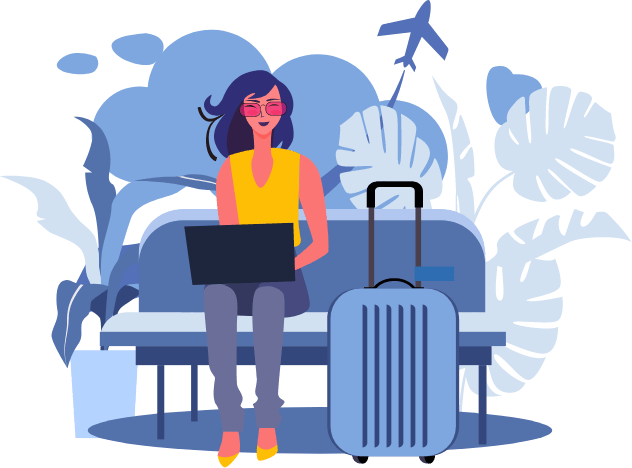 Why learn blogging skills ASAP?
You will understand the power of online visibility and how to be visible online utilizing SEO skills at the end of this course you will also get access to the online SEO training course created me after ranking my SEO consultancy services website #1 for SEO Consultant In London on Google.
This is course different to any other course out there and it's my obligation to give you the best skills to start a blog, help you pick the right domain name for your blog, host it using a reliable web hosting (I will give you something), and build your blog the right way so Google and any other search engine picks it up much faster.
Many people teach how to start a blog and I've referred some of the course online and not many of them tell you how to build a blog that will get SEO advantages.
Now let's see why you must start a blog:
A blog is your best channel to get online and present yourself to the online world. When you have a personal blog, anyone from anywhere in the world can check your domain on a browser and read about you. Best comes when you learn to rank your blogs on Google and get found readers who might become your clients, customers, friends and fans.
I must tell you a little story….
Recently Neil Franklin who is an entrepreneur in the UK, found me via my ClickDo post when he was searching for something (you will read it all here > (https://www.neiljcfranklin.com/is-it-possible-to-make-money-online/) and now he is a good friend of mine and he wrote this article Starting a blog on WordPress: Why I decided to start a blog on WP (This blog) . Hope you read his article, so you get some inspiration to start a blog and learn the vital blogging skills.
Pleas read it as it's from one of the best bloggers in the UK. So now you see he mentioned me, and he found me via my blog writing. I write every day and I create blog posts every day for my blogs. I've gained a wealth of knowledge in blogging and it's my goal teach you not only blogging, but how to make money blogging. If you want to jump in to the ClickDo online money-making guide, you will see I have mentioned about how blogging can help you earn. Now let's looks at one of the top bloggers in the UK, Nicole Venglovicova's blog https://www.nicoleven.com/blog/ and if you read the How to build your brand online, you will see that starting a blog is one of the first stets to build a personal brand online. I've been an advocate to many for starting a blog and get online.
Ok, now let's get to the blogging course and see what you will learn:
11

Doing internal linking (you will see how I do this several blogs)

12

Adding images and what to know when uploading images to your blog

13

Blogging – how to start a video blog

14

Growing your blog

15

Blog promotion strategies

16

Link building to build your blog's authority

17

How to do guest blogging on other blogs and why do it

18

Build an authentic brand for your blog

19

Setup your emailing list builder and newsletter sign up forms

20

Build your audience by blogging and Google traffic

21

Give you audience and hook them so you can make them come back

22

Monetize your blog to earn money online blogging

23

Top blog monetization methods

24

Become the top blogger in your niche (Blogging Beast)
Even though you are starting a personal blog or a niche specific blog, you must identify your niche soon as possible. Because your domain name and the blog must be built according to your niche relevancy. You will see video of my doing niche selections and explaining what you must know when writing your niche focused blog. Your blog must cater a chosen audience and that how you can build a thriving blog. Do not write about everything. Readers like to see your blog as an expert platform about subject. You can have subtopics and sections in the same niche however you shouldn't mix it like a salad; D
I'm not teaching to you create a news blog, unless that's what you want. See this UK business blog https://business.clickdo.co.uk/ build to cater the UK business niche. You will see in this blogging course how the UK business blog earns money and live proof. You are going to learn about earning from blogging as that's what you here for right? I like money minded people and your blogs must earn money. Even your personal blog can earn money. I will show you how to earn from your blogs and the easiest path. When you read this note https://www.facebook.com/notes/fernando-raymond/fatest-way-to-earn-1000-per-month-online-and-then-scale-it-10000-per-month-incom/2220428524671452/ you will see how you can start blogs and earn online.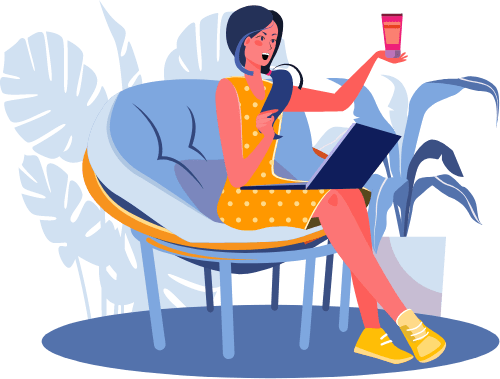 Who is this blogging course for?
For anyone who wish to start a blog that matters and build a personal brand online, still focus on a niche!
So, if you are looking to learn the blogging skills and build amazing blogs, help businesses with blogging, this course is for you.
You will learn everything from start to finish and keep going. Because I will up be updating with latest blogging strategies and new bonus videos will be going live monthly.
Once you completed the course, I will give you the access to the online SEO training course so you master the art of SEO (there will still be many videos on this course on SEO for blogs)
Join now for free online
Now lets start learning…
1

Decide your niche/category you want to build your blog
This is the most important thing when starting a new blog. For first time bloggers this can make them stop starting a blog and give up. A lot of people ask me how to find a niche what niche should I start my blog on!
My answer is start with your personal brand. So, register a personal domain name and get started. And let me know tell you to niche your personal website and build a blog that matters and support your future online.
You can see I have registered the domain name www.seekahost.com to start my personal website with a blog. However, I have decided to tailor it and build it in the digital marketing niche.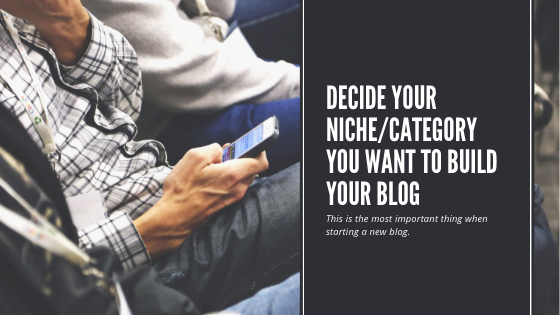 So I go after the keyword focus "digital marketing strategist" and eventually rank on Google for "digital strategist. Become that keyword has thousands of searches online on Google alone.
So, ranking the website and blogging around the keywords digital marketing will help me build my brand and get leads, monetize my blog and earn online. We will get into the earning part later in this course. For now, let's pick the niche and get the blogging journey started.
Why pick niche and not write ab out anything and everything? If you want to become an authority online, build a blog that Google will like to send traffic, it's vital you build the blog in a chosen niche. Ideally a niche you are expert in. so you can write and never run out of topics. However, when it comes to earning from blogging, the niche selection matters. You must check if the niche you are starting has a demand, are people actively searching on Google for resources and guides.
Google really prefers blogs that are focused on a single niche, so people can find all the information about that niche by visiting the blog. And this will help a lot with SEO and get tons of Google traffic. So, make sure you pick niche. How to picks niche? Find niches that has a good search volume as well as a higher CPC – cost per click on Google. You can watch the below video to see how to do a keyword research to see the volumes. A one Google tool is SEMRush, however it's a paid tool which I have used in this video. You can use the Ubersuggest to also find the keyword volumes and see the demand on Google.
Some niches to go after are:
And that's just few and we can keep adding. If you need help with picking a niche email to me to get in touch. Going after a hobby is fine if it has a demand. You do not want to build a blog for a niche that does not have searches on Google. Because you must get traffic and, it's not fun to build a blog and not get any people to visit it daily. Now you saw how to find a niche and as I said, get in touch with me and I'm happy to help over a call so you can pick a niche and get your domain name.
2

Why build a self-hosted WordPress blog?
A self-hosted WordPress website is link buying a land in a good neighborhood and building your own home.
There are so many channels you can start a blog on, but nothing is easier than WordPress. And you must get a self-hosted WordPress blogsite. So, you can do any changes, and own it for forever.
You can start a blog like yourname.wordpress.com but that's having limitations and what I recommend you start a blog on yourdomainname.com
Why you need a self-hosted WordPress Blog (Comparison)
WordPress.org
WordPress.com
Best thing happened in the internet for anyone to get online with a self-hosted blog/website. However, it doesn't come with any hosting.

You can get web hosting from SeekaHost for free by registering the domain name on www.seekahost.com and using this link to get personal web hosting
Gives you a free like yourname.wordpress.com and it's not SEO friendly.

You can upgrade to a paid plan if you want a custom domain but why bother when you can build a self-hosted your own site with reliable hosing (free)
You need a custom subdomain name for wordpress.org, for which you must pay the price.
Your site will be looked after and secured by WordPress itself, but you are limited to what you can do.
When it comes to security, you need to take care of your site alone via plugins, but you're in control of everything.
You can't do what you want and can't install any plugins grow your blog or do advertising. The themes also come in a limited number, with limited options.
When you build a self-hosted WordPress site or blog you can install any plugins/tools and design your site any way you want, no limitations at all. Basically, you can get a bespoke site and start blogging from home.
You do not have any control over your site's design, performance, or functionality. You can only use what's provided by WordPress.com package by default. Which is bad and limited what you can achieve online and grow
your blog.

You can do anything on your site, implement SEO and grow your blogs to drive unlimited traffic from Google by ranking higher.
Finally, we must say that even if you decide to start on wordpres.com eventually you will ant to move to a self-hosted WordPress site. So why not start from the beginning and save your time.
I started my first blog on fernandobiz.com and now the personal blog you are seeing is built on WordPress platform.
You will learn the step by step approach to building a WordPress blog.
Watch the below video to see the advantages to a self-hosted blog build on WordPress platform. Read more on wordpres.org
3

How to pick a domain name & where to register
After decision on your domain name now it's time to register a domain name. this is easy and let me show you the best place to register a domain name.
You can head over to https://www.seekahost.com/ or if you in the UK and ant to get a good UK domain name, visit https://www.seekahost.co.uk/ and search for your domain name.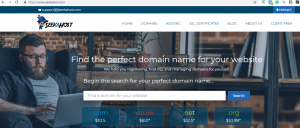 Watch the video below to see how to register a domain name at SeekaHost.co.uk
Ideally you can get the web hosting package at the same time, so the domain name and hosting are under one roof.
4

Getting hosting for your blog and get online
You need web hosting to host you domain name and get it live. I recommend you registering the domain name at SeekaHost.co.uk and get a suitable web hosting package. If you need support we will give you free hosting package so nothing will stop you from building a blog. (register the domain name at https://www.seekahost.co.uk/ email to me to get free 3 month's personal website hosting plan)
5

Installing WordPress and getting your domain online
After buying the domain name and web hosting plan at SeekaHost, you will get am email from SeekaHost with your cPanel details.
So, you can easily install WordPress from your cPanel. But to make things easier and faster, you can request from SeekaHost technical support team to install WordPress for your domain name send you back. It will save your time and any complications.
You can watch the below video on how to install WordPress to you domain name or else, from your client area request the SeekaHost support team to install WordPress for you and send the access. That's what I do when I build blog, I will ask Kasun or Gowdham to install me WordPress and send me the logging details. So it saves my time.
However you can watch the below video by Nicole showing how to install WordPress to your domain name.
6

Building your blog/site – installing theme
Once you get your WordPress installed domain with access to the WordPress dashboard you can log to it from yourdomainname.com/wp-admin/
So for example mine is https://www.fernandoraymond.com/wp-admin/ which came to make with free SSL installed (ask from your client area at SeekaHost for free SSL certificate) you need SSL certificate to secure your domain name and get SEO advantages.
Now let's see how to log in and install a WordPress theme to the blog/site.
7

Installing the vital WordPress plugins
There main WordPress plugins and I normally go about installing to most important plugins to start with. There are so many plugins you can install to skyrocket the SEO of your WordPress blog or website.
Top 10 WordPress SEO plugins to install to rank higher on Google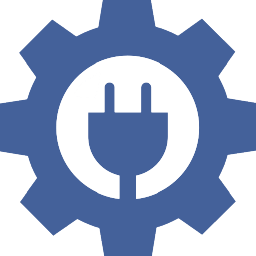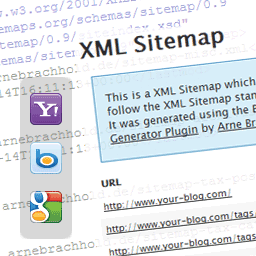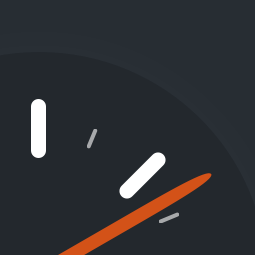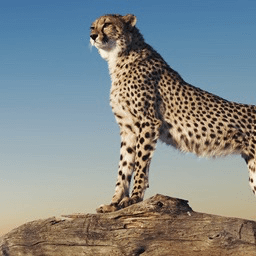 WP Total Cache plugin
(you can use this one of above)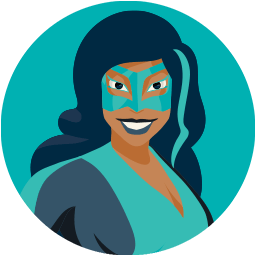 Smush
image compression and optimization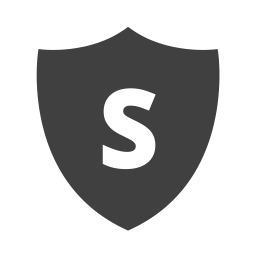 Sucuri WordPress plugin
because you do not want your site to get hacked and it's bad for SEO if you site gets hacked.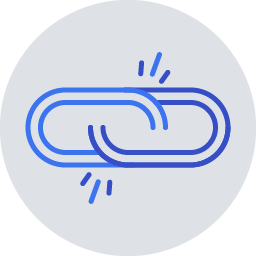 Broken link checker
To make sure there are no broken internal links in your blogs or pages on site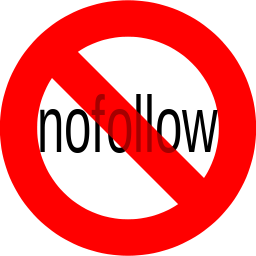 Rel NoFollow Checkbox
To make sure you control do follow and no follow links.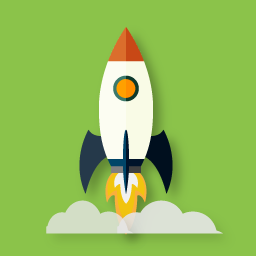 All in One Schema Rich Snippets
To scheme mark up on your blogs to show up on search results to get higher CTR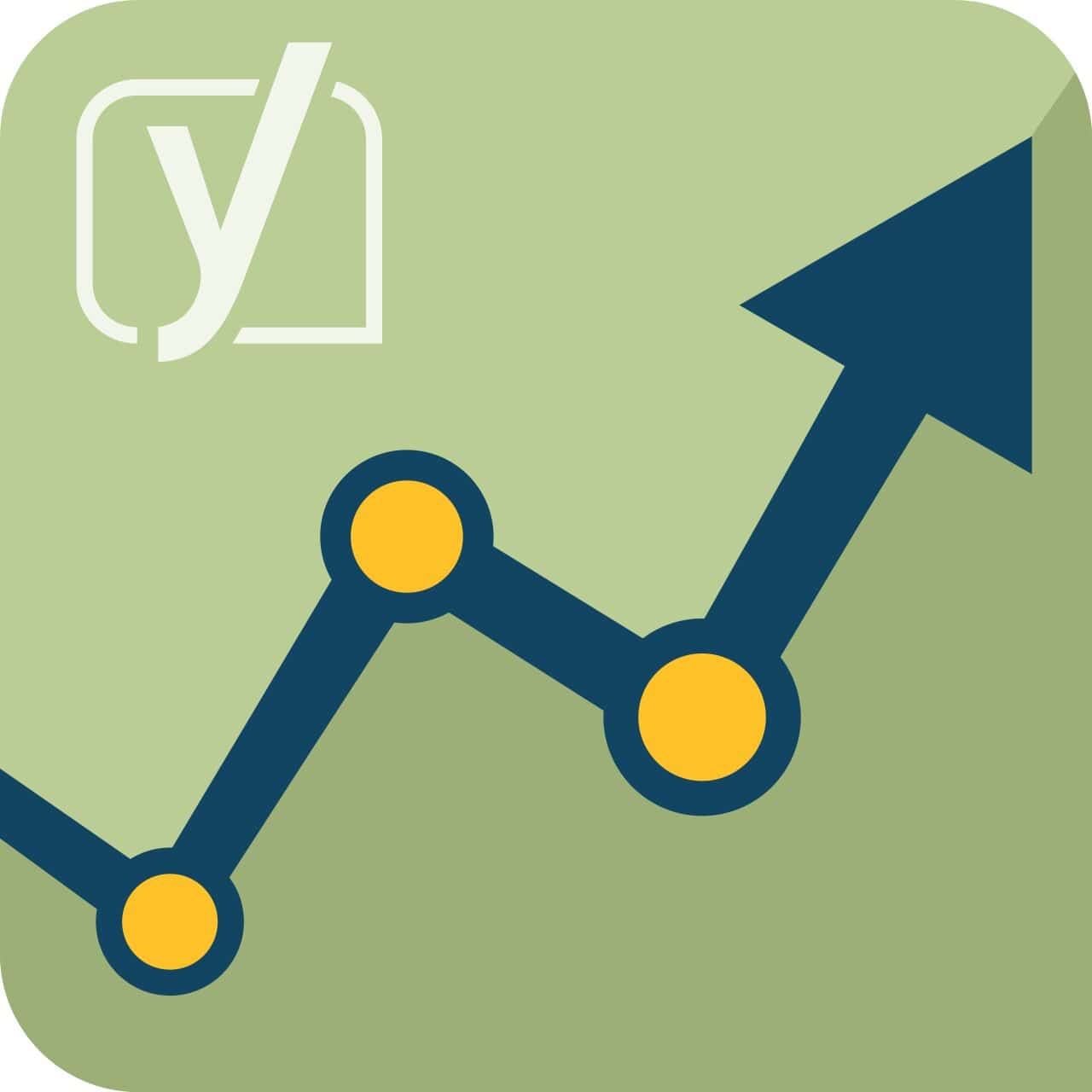 Clicky to track pages
That gets hits and improve the On Page SEO
You can see how the plugins and installed and setup with more information at the blogging academy training.
8

Doing the initial SEO setups for you blog so Google bots will like it
Doing on page SEO is very important is you want to grow your blog with organic Google traffic. As you can see on the below video how I do the on page SEO for the most important page to start with.
If you wish to learn the most advance on page SEO for WordPress site or blog, join the Online training academy or watch the next video.
Top 10 things Google looks at when ranking blogs on first page results
 On page SEO and user experience of then blog posts
Blog loading speed
Mobile responsive friendliness for mobile devices
Content relevancy for the topic of the blog
Blog posts internal linking
Structure schema markups
Other blogs that links back to your blogs
Domain authority and how it increases over time
Social media signals and how traffic that comes for social media interacts
On page user engagement and page time
9

Creating pages on WordPress site
Creating page must be done strategically. The URL slugs must be SEO friendly and in the above video you saw how I do that.
Watch the below video to see how to create pages for a new blog.
10

Creating pages on WordPress site
Ok so you got the blog up, pages are live and next start creating blog posts and do some internal linking to boost the SEO.
In the below video I show you how I publish a blog post with perfectly done on page SEO. This is done on one of my ClickDo blogs.
If you wish to learn the most advance on page SEO for WordPress site or blog, join the Online training academy or watch the next video.
All right, now the blog is live at https://www.fernandoraymond.com
Now let's learn the advance blogging skills from point 11 to 24 and more, at the ClickDo Academy where I will show you unlimited ways to build blogs in various niches, hundreds of my blogs and how I monetize the blogs much more.
Join now for free online