How to rank higher on Google search engine effectively?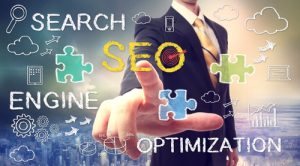 Learn how to improve your search engine ranking on Google and build your business online. There are many ways to build a brand online, get leads and succeed in business. However, if you know the step by step process on how to rank higher on Google first page nothing can stop your business growing fast.
On this page, you will see how I've done that and how I helped other business people to get their business website ranked on Google.
First I would like to know to ask you to take a half an hour and watch the below video where I show about how I ranked #1 for SEO Consultant in London, UK and built my business and changed my life and the way I work.
Jump to 32 Steps Rank Higher On

Google

and know the secrets to rank higher on the first page Google search engine.
As you saw in the video, I revealed how I went about ranking on Google. What I did and how effective content marketing and SEO friendly content writing has helped the ranks.
How to rank higher on Google first page and climb to the top?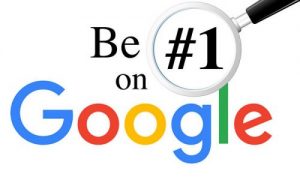 There are many SEO techniques that are important when ranking on Google organically. And you head the core secrets.
Once more thing you should have is patience because in 2019 SEO takes time and only the best web page that gives the most value to the users will rank. Even for that, your web page should get matured and more references must come towards the web page with backlinks.
Backlinks are a core factor to rank higher on Google search. After the On On page, SEO is done very well, your next off-site SEO work starts with directory listing for citation building. It must be done by experts and Dinesh is the world's best when it comes to local citation building.
Content Marketing
Content is the core of SEO and to rank higher on Google you must create amazing content people will want to read, share and buy from you. One of the best ways to do this is by blogging.
We have created the best blogging tips course that will show you how to create blogs that help the business grow online.
You can read everything about blogging by Neil Franklin.
Learn how to write a perfect blog post with there 6 steps.
Learn online on how to rank higher on Google
You can learn the SEO skills online at via our online SEO training courses and the local SEO blueprint is the best guide on the web that shows you how to rank better on google maps with live examples how to ranks any website higher on Google search engine effectively with step by step video tutorials.

You can learn everything about SEO and how to rank starting today and know how to improve your search engine ranking on Google.

Join the online SEO courses by selecting your preferred course and learn to rank higher up and then on top of Google. the best thing is you will learn how to not only rankhigher for desktop searches but also for mobile seaarches done by the tergated potential vistors to the wbsite.
Get the book and learn how to rank higher on Google fast.