UK's Best SEO Content Strategies & Copywriting
How to write SEO friendly content that ranks on Google's first page organically?
If you are looking for SEO content writing tips for your website because you know SEO friendly content helps your website pages rank organically on Google's first page, then you have hit the right spot!
Search engine's algorithms continue to change and to remain on top of the SEO game you have to regularly research and update your SEO knowledge and skills. As SEO experts, myself and my team observe and test various SEO content writing techniques, so we know what does and doesn't work. So, follow our trialled and tested SEO content writing tips here and you won't be disappointed.
On this page you will see exactly how I wrote the content for the keyword "seo content writing" and the core keyword "seo content" and many more linked search terms that support the organic ranks of the core keywords. See how I incorporate each of them into my text, also changing fonts and headings. All these elements matter.
Why you need SEO content writing?
What's the point of having a web page with content that Google doesn't want to rank? To rank on the first page of Google, you now know the fundamentals of search engine friendly content writing. There are many things to consider but it all starts with keyword research. This is the key to any SEO project and we always highlight this in our articles, courses, videos and web pages. If you conduct the keyword research as I demonstrated in the video here, you should achieve visible ranking results within the following few weeks or months.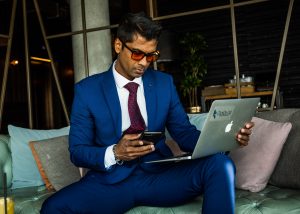 You can use SEO content writing tools like SEMRush or the Google keyword planner to identify the best keywords along with the supporting keywords for a particular topic page.
You need SEO friendly content to rank higher on the first page and eventually climb to the top of the search results. If you search for a keyword like "seo consultant london" , "seo expert london" or even "seo specialist london" you can see how the ClickDo.co.uk/seo-consultant/ page ranks #1. Go and search on google now and study that page for a bit so you get to see an example of a well written SEO copy. You can see how I incorporate relevant keywords according to my keyword search while making the content flow. That's the secret: your text should be entertaining and informative, but at the same time cover all the competitive keywords.
With SEO friendly content your blogs can rank and the blog posts on a root domain can help your website rank for multiple money keywords. Interlinking topic pages with related articles, using similar keywords gives an advantage as well as highlighting keywords in your test with differing fonts and headings.
You should never use duplicate content as it affects the SEO of your website and your authority negatively. You can get penalized and legal consequences might also follow. Never copy content and when quoting texts, always ensure your reference them adequately.
How to write SEO friendly content?
When writing SEO friendly content, you must first conduct a thorough keyword research to pick the most competitive keywords. As you've seen in the video on this page, you can enter the main keyword you're going after in the SEMRush keyword overview search bar and then pick the supporting buyer keywords and also go to Google and drop that keyword in the Google search bar to see which suggestions Google displays.
As you observed in the clip, use those search terms from Google's bottom search engine results page and add those phrases to the body of your content.
The following step is to make sure you write the story in a flowing manner as Google trains their bots to read like humans and their rankbrain has the power to pick up reader-friendly content.
You can get more in-depth tips tutorials about how to create SEO friendly content by taking the SEO copywriting course online, created by Manuela Willbold.
Long form content is better for SEO and Google prefers articles with over 1500 to 3000 words when it comes to ranking for uber-competitive keywords.
Watch below to learn how to do SEO friendly content writing for a web page targeting the most relevant and important keywords.
There are many more SEO writing guidelines, and you can learn how to write content and conduct SEO for a WordPress website with our online training course.
Learn how to write great SEO content for any website
You can learn how to write effective SEO content conveniently from home by taking the SEO copywriting course online. If you prefer to learn it directly from our ClickDo SEO experts then you can attend our in-class courses at our London office. Our classroom training will provide you with step-by-step guidance at your own pace on how to create great SEO friendly content that helps you rank your website on the first page of Google. You can ask us any questions you have directly and we can work on your SEO projects together for that day. You will then really be able to put us to the test!