The Best Google SEO Courses Online
Learn Google SEO techniques online from the
#1 SEO Consultant in London, UK
You can learn search engine optimization with our Google SEO course online created by the #1 SEO Consultant in London, UK. These are the exact steps used by me to rank o first page and on top of search engines for competitive keywords.
These courses are done in a manner to teach the most important SEO skills step by step with video tutorials and you will see how it's done from scratch.
The course is for beginners to advance SEO practitioners as well as for anyone to become an SEO expert in the shortest possible time. You will start the learning by building your own WordPress website and step by step applying the SEO elements after doing the keyword research.
About our SEO courses online
If you are beginner to SEO, then first join the online SEO training course, and then if you are interested in advance keyword research and affiliate SEO skills join the SEO blueprint and if you want to know everything I know about SEO consultancy, take the local SEO blueprint and master the ART to Rank & Bank. The Local SEO blueprint pretty much covers everything about SEO and you even start your own SEO agency or SEO business from home.
Once you complete the SEO courses online, you can shoot an email to me for advice and come to a classroom training session if you need to further brush up your SEO skills. However, I believe that after completing the online training courses you will only need to practice what you learn.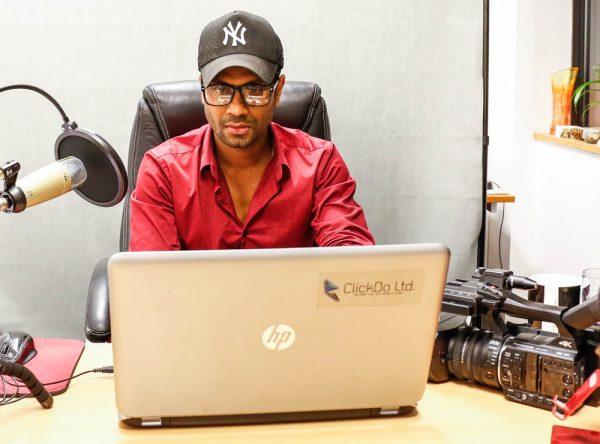 What's best about online SEO courses?
These are the most important Google SEO courses you can choose to take and learn everything about search engine optimization. I've been doing SEO consultancy since 2014 and tried and tested how SEO works and how to go about ranking a business website in the most friendly manner according to Google guidelines.
For any questions, you may ask at the SEO consultants Facebook group or at the online SEO support section.
These online SEO training courses tested and regularly updated by me and our top SEO consultants in the UK who does SEO services for local business clients. The courses are taken by thousands of people in the UK and from around the world. Many have gone to become top-notch SEO experts.
After completing the online SEO training course, you will get a certificate from ClickDo Academy signed by me and you are recommended to local business SEO consultancy services if you also decided to take the local SEO blueprint and pass the SEO exam at ClickDo.
By being certified, you will also be able to start your own SEO business and get VIP support for your SO work. The certified SEO experts are chosen after many interviews.