(12 Proven Ways) How to Earn Money Working from Home in the UK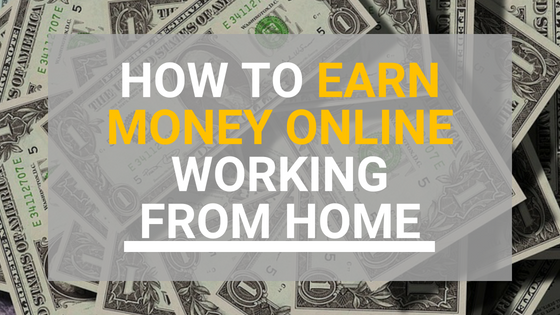 Do you want to learn how to earn money from home UK working online?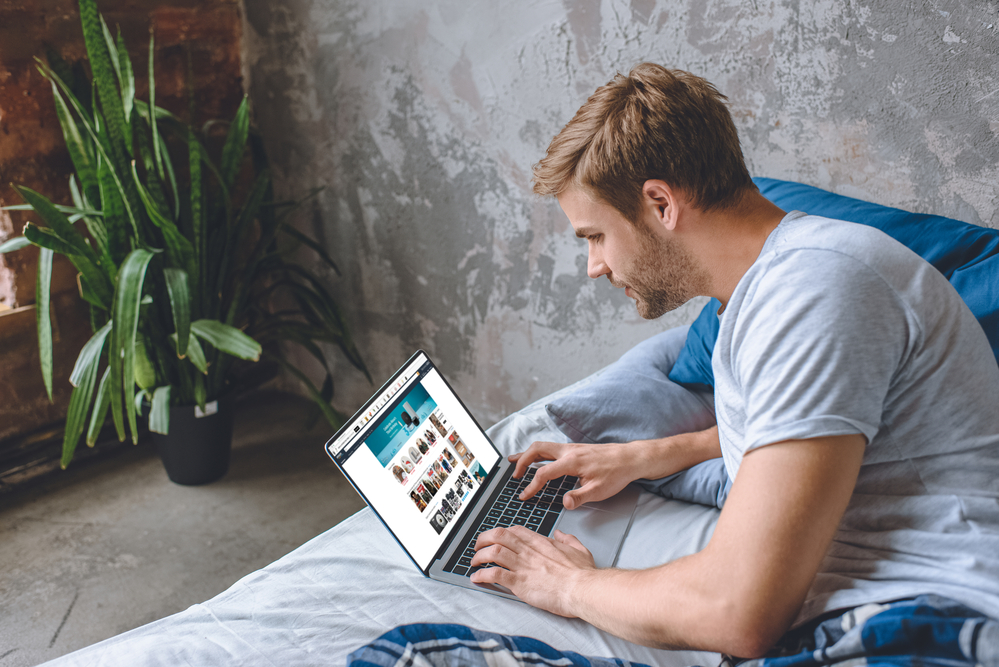 Well, in this post, I'll be going over the best ways to make money from home doing work that's fun to do and also easy to get started and do without much investment.
I'll be revealing the best money making ideas to really inject some cash into your bank account.
These are genuine work at home jobs that are legit. You will not find anything shady or illegal in this post.
Are you a stay-at-home mum or dad? Or are you a student looking for a side hustle?
You'll be pleased to know that these work at home jobs are perfect for you.
They may not make much money to start with, but with time you can generate a good amount of income from them.
All you need is a laptop and an internet connection and you're off to the races.
There's no need for any expensive equipment or software here.
It takes minimal funds to start making money online and the return can be huge.
12 Best Proven Ways to Make Money from Home in the UK
1. Start a Blog and Monetize it
Starting a blog gives you the skills to learn how to get online with a blog that you can use to earn from many of the things mentioned below. And learning how to start a blog will help you understand how the most basic web and digital skills.
We have created many guides around the topic of earning online as we know that anyone can easily learn to start their own blog or gain the transferable skills to do many online jobs to earn at home. Read more here so you can understand the wealth of opportunities awaiting you and which types of online work may suit you best:
Best 35 Remote Working Jobs Guide
How To Make Money Blogging For Beginners Guide
It is important to note that making money with a blog takes hard work, especially if you're starting a website from scratch.
Before you can earn anything from blogging, it is vital your blog or website attracts a good number of visitors every month. Anything from 1000 upwards is worth people's attention when it comes to advertising or other sponsorships. To learn how to achieve this, SEO skills and SEO copywriting skills are a necessity. Therefore, we at ClickDo advise you to learn these first with the SeekaHost University.
You can also gain more insights about how to build your websites and blogs and grow traffic to grow your brand via Fernando Raymond's personal blog and Manuela's personal blog, where they provide tips and tricks like:
Top 160 Guest Posting Sites to Get Published to Grow Awareness of your Blog
Best SEO Copywriting Success Factors to Rank on Search Engines
We recommend to use the easiest and most affordable WordPress Blog Hosting Control Panel for getting started with the SeekaHost App. See in this video why:
Now you should be able to get started and once you have reached a minimum of 1000 monthly visitors, you can look into the next blog monetization options below.
2. Affiliate marketing
Affiliate marketing is one of many bloggers' all-time favourite ways to make money online working from home.
Affiliate marketing is selling someone else's product or service and you get a commission for the sales you make.
For example, if Sarah created a product and decided to hire Bob as an affiliate to sell that product…
… every time Bob would sell that product, he would get a commission they have agreed for it.
It's a straightforward premise.
Mention someone's product or service via an affiliate link on your website and you get a percentage from the sale.
How do I become an affiliate?
It's actually quite easy to become an affiliate.
There are many online affiliate programs you can join like:
Amazon
Clickbank
JVZoo
Offervault and more.
You don't have to have any past sales records or experience.
You can be a complete newbie, if your website fulfils the requirements to become an affiliate marketer for the brand.
How do I actually sell these products or services?
There are so many ways you can sell these affiliate offers, it's huge!
A proven way to promote affiliate offers is through a successful blog which will help you make money blogging even as a student.
You can put up a review of the product or service and drive organic or paid traffic to it from Google with the method of SEO (Search Engine Optimisation).
You can learn more about how to attract more readers with a blog post here.
It takes you from a complete beginner earning nothing with blogging to an expert in your field, which has proven to generate people a passive income.
3. Drop Shipping
Dropshipping is where a store doesn't keep any stock.
Instead, when an item is purchased, the store purchases that item from a third party and has the third party deliver the item directly to the customer.
The third party could be a warehouse or factory located in China.
This is a clean way to have a lot of items in your online store.
By using this type of business model, you will minimize the risk since money doesn't need to be paid up-front to get the items you want to sell.
So, if your business doesn't/isn't going well, you don't need to worry about costs.
You don't need to invest a lot of money starting your ecommerce business or ecommerce website. You just need to pay for a domain name and web hosting.
There's no need to worry about the packaging and sending of items since the third party will take care of it.
If you want to add new items to your store, you can easily and quickly do it.
Your business will be able to offer a massive variety of items and you don't need to store anything.
Everything can be done completely digitally.
Some third parties will allow you to add your business logo to items.
This way you can grow an awesome brand online and super cheap.
If you're looking for a way to drive traffic to your e-business, I would recommend paid Google Ads or Google traffic.
Learn more about it in this short explainer video by the top SEO consultant in London, Fernando Raymond:
4. Sell your Skills and Talents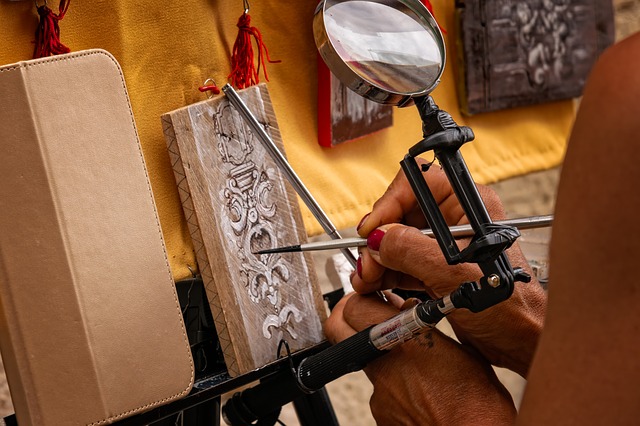 Do you have a skill that people admire or would be interested in learning?
Maybe you know a different language or you're good at maths or blogging?
These are skills that people will want to learn and are willing to pay for.
You could be an online tutor for people who want to learn this skill.
You see, one of the problems with a university is when you graduate in your particular field, there may not be any jobs available, if you didn't invest in a profession with a good future career prospect.
If you're in the same situation, you can create yourself a job in that particular field with online tutoring or by establishing yourself as an instructor either on YouTube or on various e-Learning platforms.
How do I attract people to my Tutoring Gig?
There are a bunch of ways. One way is to utilise freelance platforms like Upwork.
Put up your listing and see if anyone is interested in what you have to offer.
There are a bunch of other platforms out there you could use besides Upwork, it's up to you which one you go with.
Or you can sign up to a bunch and try to get as many people interested as possible.
If you want to make this a long-term career and get paid a generous amount for your tutoring, I would recommend building an online presence where your target audience can find you easily. Via your personal website you could share your portfolio and highlight your expertise.
WHY?
By building an audience for your own website, you're not at the mercy of other platforms. They pretty much decide your fate.
Building an audience will allow you to reach a lot of people and you'll have the ability to grow your personal brand.
This way you separate yourself from the oceans of tutors out there and you offer something unique, and that's your personal brand.
As time goes on and you've built a decent amount of followers, you can increase your tuition rates.
How do I grow an Audience?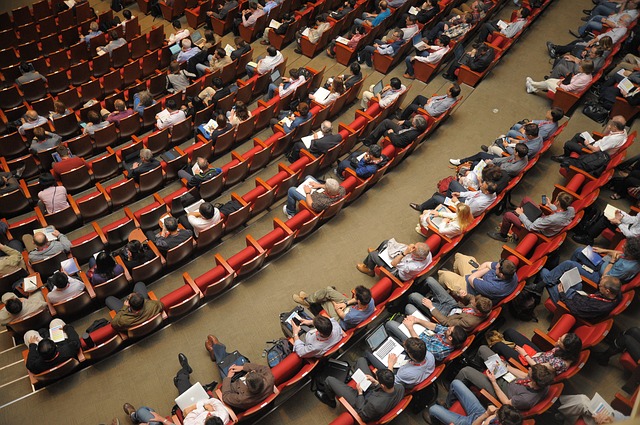 To grow an audience, I would recommend starting a blog and YouTube as well as social media channel.
Create content for your target audience and make sure this content is something your target audience wants and looks for.
After you've created some content, make sure to get traffic with it through Google.
To do this you must optimise your content for the Google search engine.
If you're a complete beginner and have no idea how to start a blog or YouTube channel and want to drive traffic to it through Google, I would recommend checking out the Blog For Profits Course.
This extensive blogging course will show you how to create a blog and social media profiles that will all serve as paths your audience will find you and your online presence. It will teach you how to drive Google traffic to these platforms and how to create engaging content that will be shared and popular.
5. Freelancing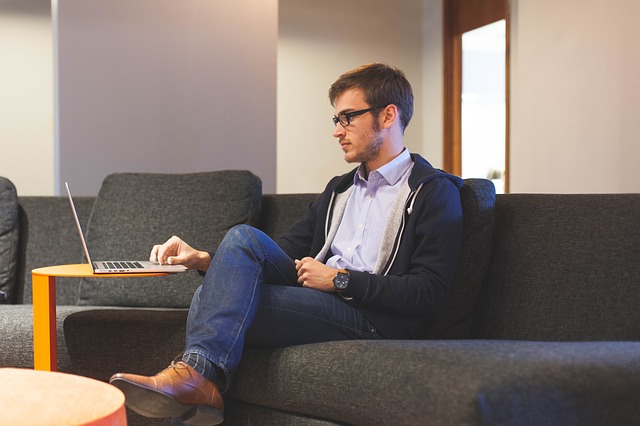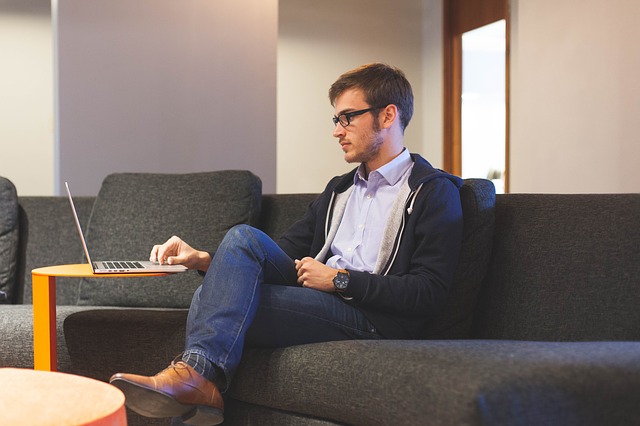 Freelancing is a super easy and quick way to make money online in the UK.
Do you have a skill that someone is interested in?
Maybe you're good at graphic design, copywriting, making videos or anything else?
If not, then just learn a skill that people are interested in, which you can learn by using YouTube tutorials or free short courses online, it couldn't get easier to learn skills these days.
The skills you can specialize in are endless.
The sky is the limit and there are many freelance platforms you can advertise your gigs on.
Or you can grow your audience through blogging and social media marketing by taking the Facebook Remarketing Course.
A good strategy to use is making your freelance name brandable.
This could be your actual name, pen name or something else.
As time goes on, people will get used to seeing your name (if you're an active freelancer) and if you're growing an audience…
…you can tell them to check out your website.
With a website, you don't have to pay the fees which come with advertising on someone's platform.
6. Rent Out Your Extra Storage Space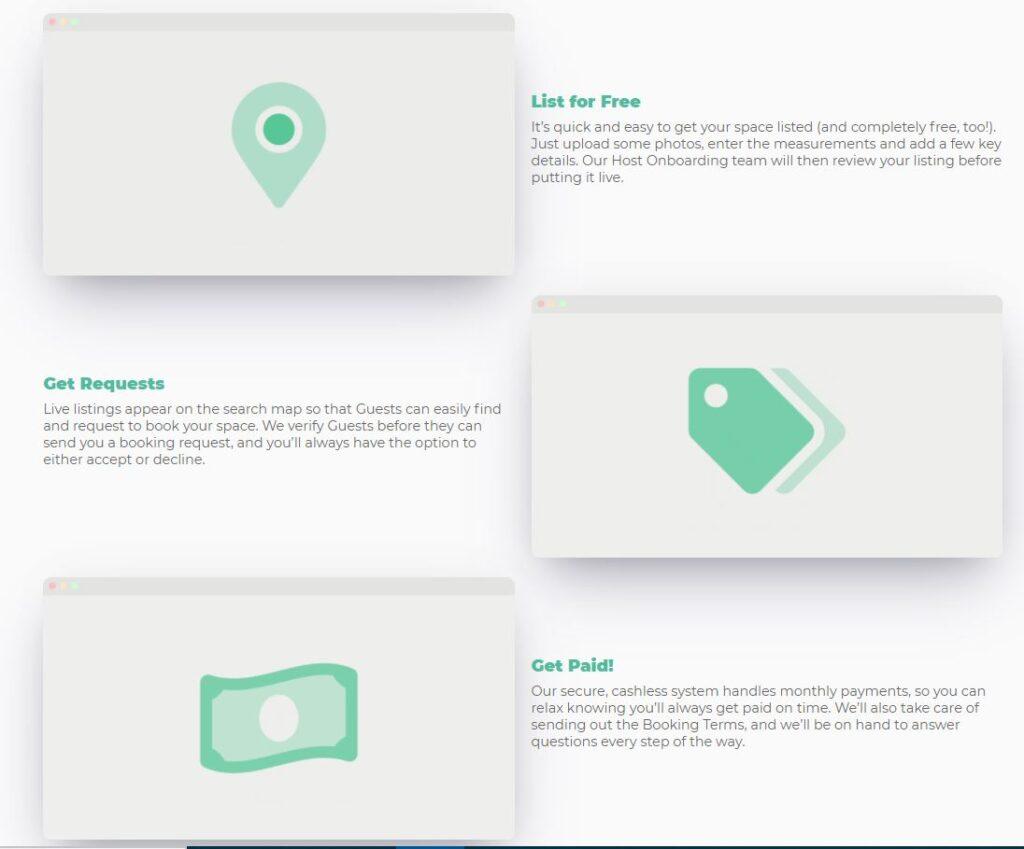 People moving house, renovating or spring cleaning all need extra room to store their stuff.
If you have the space, offering storage for rent is an easy way to make money from home.
With the right platform, you don't even have to do all that much.
Stashbee, for instance, offers free countrywide listings, and insurance is included with each booking.
You don't need any more surprises after 2020, after all.
Everything happens through an online map, and you can even see what other people are earning for their extra rooms, garages and spare spaces. In some cases, you could even make as much as £760 per month while watching Netflix!
7. Publish eBooks
Publishing eBooks is a great way to make some extra money or even a full time career.
Do you have knowledge about a particular topic?
Maybe something like skincare, nutrition, beauty or anything you think people will be interested in?
Go ahead and create an eBook around it, but first research the questions your target audience ask. This will guide you with what to write about in your field of expertise.
I mean… why wouldn't you?
If you have knowledge about topics, why not get paid for sharing that knowledge.
Choose a topic you think people will be interested in, create an outline of the chapters you're going to write about and then write it!
After you've finished you can go ahead and publish your eBook on Amazon and promote it to your own audience. You can learn more about eBook publication and marketing here.
8. Sell your Old Items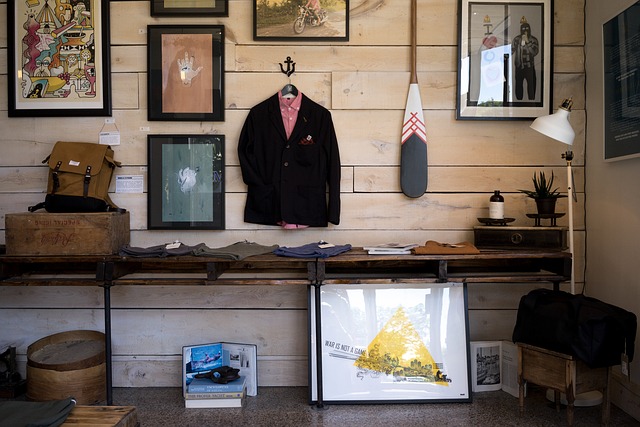 Need quick cash?
Then why not sell your old items?
It's quick and easy to do.
There are so many platforms you can sell your items on such as:
Facebook Marketplace
eBay
GumTree
The 3 platforms provided above are the platforms I believe are the fastest ways to sell your old items.
You can also set up your own garage sale or go to a car boot sale.
Old clothes, games, electronics and these types of items sell pretty well.
9. Buy and sell Domains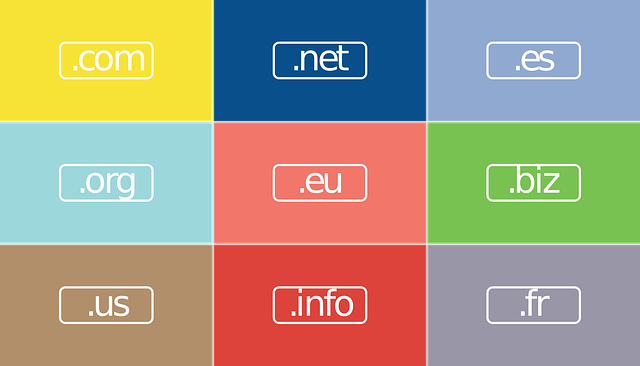 There are millions if not billions of websites out there.
And there are so many websites being started every day.
People are looking for good branded domains and domains that are keyword rich with catchy domain names.
If you can snare domains that you think people will be interested in, you can sell it for a much higher price after you have built it to a level that it attracts a good amount of traffic.
When purchasing a domain you need to ask yourself, will someone buy this? Does it offer any value?
Don't just shoot in the dark, hoping you've got a hit.
Make sure you niche down.
Do you have knowledge in a specific area?
Maybe you know the law industry?
I would recommend you search for websites that lawyers use and try to find common patterns.
Do these domains contain full names? e.g. "johnsnow.co.uk".
Maybe it has the industry and location in the domain name? e.g. "lawyerslondon".
The so-called domaining business is growing and can be very lucrative. You can learn more about how domain auctions and domain sales work in this guide:
10. Sell your Photos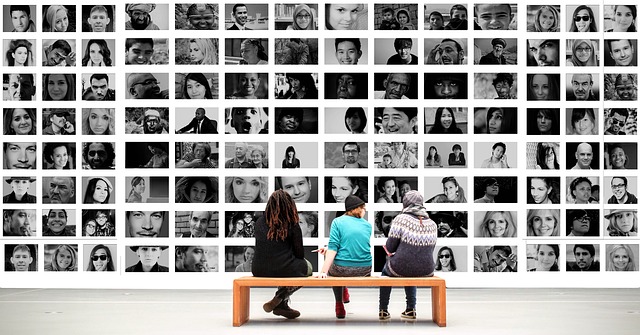 Do you have photos of stunning landscapes, famous people or everyday objects?
You can sell them online.
The prices can either be onetime purchases or monthly payments.
If photography is your passion, then this is a brilliant way for you to make money online.
Get a good camera, have some good lighting and start shooting.
There are so many things you can take photos of.
And remember…
…you don't have to be in some luxurious place.
People aren't always looking for luxurious photos.
Dark depressing settings are very popular too and you can cater to any niche as all online presences out there rely on quality photographs to improve their visual presentation.
So it doesn't matter where you live, your images are still valuable.
You can read more about how freelance photographers make money with selling their photos on stock photo sites like PixaBay or Shutterstock in this guide:
Teacher Builds a Freelance Photography Home Business
11. Review Products
Reviewing products is a fantastic way to make money.
And guess what?
You don't even need to purchase the product in order to review it.
Most bloggers or YouTubers even get the products or service they are asked to review for free and can keep them.
The way you review products without having actually touched them is by having knowledge in the niche, looking at the product reviews and having good copywriting skills. You can also contact other reviewers to question them about their experiences.
Of course, the best way to review a product is by actually having and using it. This way you're able to give users the best and most honest review possible. And why not enjoy the perks?
12. Buy and Sell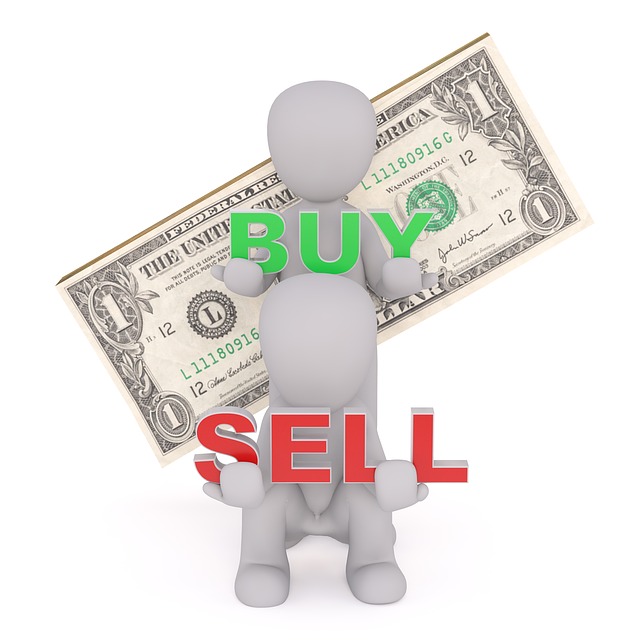 Buying and selling is as straightforward as it gets.
I believe the most effective way of buying and selling is not by getting new products or products with a little price cut…
…the best way to buy and sell online is by looking for real bargains, real discounts and doing it in quantity.
And then, you can sell these items at a much higher price.
You can find the best products through:
Facebook Marketplace
eBay
Gumtree
Car boot sales
Garage sales
Which of the 12 Money Making Methods will you get onto at Home?
So these were the best ways to earn money online from home in the UK.
The ideas I mentioned above are all proven ways to make money online and many people already use them.
It doesn't take much money to create these online businesses or get into these online jobs. You just need to put in the effort and time.
Keep in mind, these are not get rich quick methods. In fact, there's no such thing as getting rich quick.
Every successful business or career takes time and patience.
If you're willing to put in the work you will do well.
If you're looking for more information and ways to make money online then check out this extensive guide compiled by ClickDoers:
Author Profile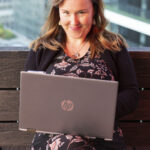 Blogger and Educator by Passion | Senior Online Media & PR Strategist at ClickDo Ltd. | Contributor to many Education, Business & Lifestyle Blogs in the United Kingdom & Germany | Summer Course Student at the London School of Journalism and Course Instructor at the SeekaHost University.