7 Online Marketing Courses: UK Online Advertising Training (Learn From Anywhere On Any Device)
When you are looking for the best online marketing courses to learn the UK online advertising skills, thousands of classes pop up on Google.
If you came across the ClickDo online adverting courses, you know we've tested and done the work showing how exactly online marketing works. We've used online marketing techniques to build thriving businesses in the UK for us as well for our clients. Thousands of people have used our courses at ClickDo Academy, and you can be the next success story by building an online empire.
What is online marketing?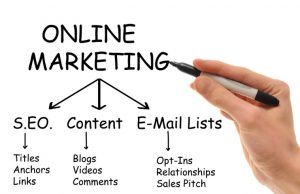 Many people in the UK still think that online marketing is the same as digital marketing. We have to tell you that online marketing is different from digital marketing.
Online marketing is where you/your business website/brand/services are connected to the online when advertising, and you announce to the people who are online and looking for what you offer/show/promote.
Digital marketing can be done without being connected to the internet and TV advertising and radio, broadcasting billboards at places where people pass, all fall to digital marketing — advertising on digital devices, platforms.
Online marketing is where a business can gain massive awareness through online channels like search engines like Google, Yahoo and Bing and on social media channels such as Facebook, LinkedIn, Twitter, YouTube etc..
Hope you are clear with what's online marketing and what's digital marketing.
Why should you learn online marketing?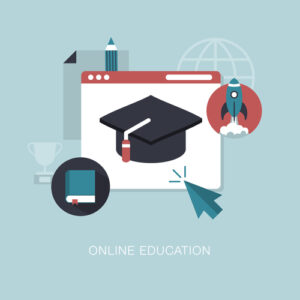 Learning online marketing will give you a competitive advantage to build a successful business online or help business owners to develop their activities online. Online marketing is cheaper than digital advertising like TV and radio promotions.
With the online adverting skills, you are ready to promote a business online and build the brand in the shortest possible time.
Online PR, advertising on Google, running Facebook ads are the best ways to promote new business and get attention in the fastest possible manner.
ClickDo was started by Fernando back in 2014 and grew it to become a successful business with the search engine optimisation skills. These are the exact skills you will learn by taking the online marketing courses at ClickDo.
If you are a business owner, you should gain the vital skill to promote your business over the internet. Google SEO skills are one of the essential skills set any business owner can acquire to build his UK business brand.
If you search for a keyword like "seo consultant london" or "seo agency london" you can see that ClickDo.co.uk ranks on the first page of Google. Those are just a few terms. Maybe you found this page on Google when you were looking or the best online advertising courses in the UK. So, you saw the web page and landed on this page. That's precisely you can get attention and make your business known to your audience.
If you are a student or college dropout, you must gain the online adverting skills ASAP and get a job or start your own business in the UK!
Learning online promotional skills will give you the opportunity to get a job or help local business owners in the UK. As we said above, business owners in the UK need online advertising, and they are looking to hire skilled online marketers who can promote their business online.
There are over 5.6 million businesses in the UK, and most of them, as well as new businesses, would be happy to pay someone to help them with their online marketing.
ClickDo helps business owners with their SEO services and online adverting's, and we get paid every month do it!
7 online marketing skills you should learn
Above 7 areas are the most vital online adverting skills you should learn soon.
ClickDo Academy provides the most practical courses on the above subjects so that you can learn the skills online from any mobile device on the go.
Our online marketing training courses designed to give anyone complete knowledge from scratch. So, with video tutorials, you can learn while watching and apply to your business.
We advise anyone who takes our online courses, start applying what you learn on the same day. That's the best way to learn and master online marketing skills.