Why SEO will be very Tough in Future!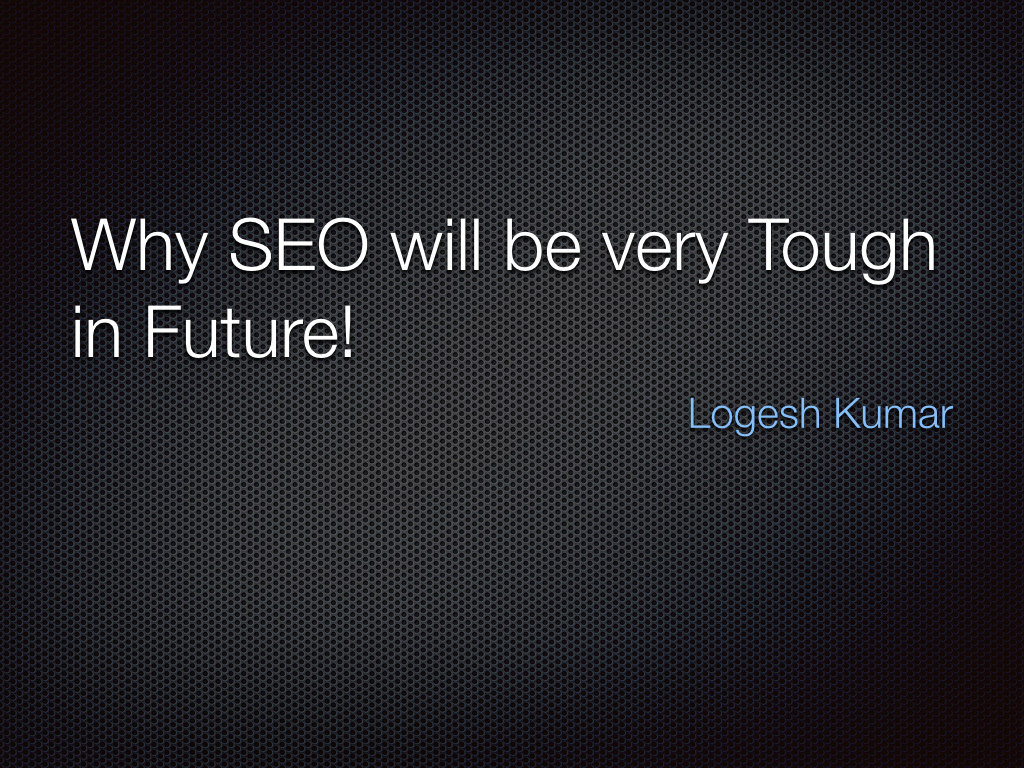 Search Engine Optimisation is no longer a Killer Business.
This may sound crazy as we post this article on the #1 SEO Consultant in London Blog. Still, as a business owner you should understand that Organic SEO is no longer a viable model to gain leads. The main reason is lot of businesses are ready to invest in Paid Ads called as "PPC (Pay Per Click) AdWords" to rank on Google Search Engine Results Page.
Attention to Detail matters a lot!
In the world of Organic SEO, The Big G gives a tonne of importance to the micro elements like Schema and Micro-data stuffs. Hence, lot of business owners decided to invest on Paid Ads that acts as their kick starter for their business and in turn generate more leads in a short span when compared to Organic SEO.
Most of the sites today are in need to implement basic elements like Page Speed, SSL (HTTPS), Breadcrumbs even to get on to Page 1 in SERPS and it requires professional support which in turn is not affordable for small business owners to get the job done in Style.
Even Ad Ranks are not an easy task mate!
When you pay to Google, it does not mean that Google keeps your website on top for ever. Even if you pay high, quality score of the page matters a lot and it decides the Ad Ranks. Hence, Ad Ranks would become even tough in the near future when every business owner wants to gain Leads from Paid Ads on Google SERPS.
Conclusion:
If you are a business owner, you should gain insights about your Niche from Experts in SEO and PPC in UK. We have solid conversion data for many industries and you shall get an hour of FREE Consultation from us today. Get in touch.
Author Profile

Logesh Kumar, Senior SEO Consultant at ClickDo Ltd. Get connected on Google+.