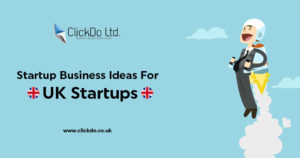 New businesses are started in the UK every year and many people are still seeking startup business ideas. We wanted to share with you the best 100 startup business ideas.
An interesting adage these days is that people in suits and ties work for guys in T-shirts and ties! Yes, this is so true because the internet has changed everything!
And many people have started working from home when starting the new way of working. These home business ideas will help you understand.
With an impressive rise of 60 per cent of new technology companies launched in the UK in 2017 according to Forbes, you can clearly recognise a trend.
Nowadays, you don't really need to have lots of money or multiple university degrees in order to become self-reliant, or to be an employer! Mark Zuckerberg, the Facebook founder is synonymous with his faded grey T-shirt and jeans! Yet, he has employed thousands. What I'm I trying to say? That a business idea is all you need. The rest is easier to accomplish once you've made up your mind.
100 Startup business ideas for 2019
What are the new business ideas?
There are many ways to start a new venture in the United Kindom and you can even get a loan to start your side-hustle while working full time. Manuela Willbold at ClickDo Ltd is a great example. She is a full -teacher in the UK and she joined ClickDo and worked as a content writer and now she has started her own SEO-friendly content writing business. She edits and provides web content for UK business website owners for online content marketing.
Manuela is just one example. Connor Sanders and Myles Henry joined ClickDo back in 2017 and worked with us until 2018 and then, they both started a video production services company that helps local business owners with online video marketing.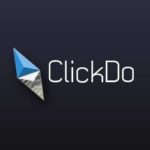 ClickDo was set up by Fernando as a freelance SEO consultancy services business from the box room where he lived back in Queensbury, London. And the Startup that was started as a work from home hustle turned out to become one of the best online marketing agencies in the UK. Every new business starts small and grows large with time if you have the passion and right work ethic.
After starting ClickDo, we started many online businesses and SeekaHost Ltd. is one of our successful web hosting services businesses in the UK.
Below, we have compiled a list of the top 100 business startup ideas you should consider trying out in 2019. Think 2019 is too late? It's never too late to turn your visions and ideas into a reality! Take note of these new business ideas and thank us later.
If you are internet savvy we would recommend you jump to this page and read how to start an internet business from home in the UK
We've mentioned this list for you to get inspiration and awareness of the many different concepts. In the end, we will recommend some bulletproof ways for you to get started and successfully build your own business.
We would say, have an income goal like £1000 per month and then £3000 per month and then £5000 per month and then when you hit the £10,000 per month income goal from your new business, it's a 6 figure income business, paying VAT to the HMRC.
Now there are many ways to start a new business in the United Kingdom and below you will find startup ideas that are relatively easy to achieve. But before I go ahead, I must tell you that nothing can beat knowing how to start SEO business in the UK. I started many businesses in the UK with my SEO skills and it's the most in-demand online marketing skill set sought after by any local business owner. You can basically learn SEO skills and start a home-based SEO business. I have explained it all on this page.
So, here are our top 100 startup business ideas:
Start a YouTube channel from home
With over a billion hours of videos being watched every day, YouTubing is a viable option for making money online. You only require a YouTube channel, creative videos that are potentially viral and you are good to go. Commissions from ad sales and corporate marketing will start trickling in. You must have seen many people doing YouTube videos and some achieve millions of views. They get paid to do those as well as there are ways to earn from videos and running ads on your video channel.
You can read more about how to start a YouTube channel and earn online and also read How to Make Money on YouTube (Without a Million Subscribers)
Start a blog and earn money blogging
There are bloggers out there earning six figures from the comfort of their homes. You only need to craft a beautiful blog and work on producing excellent content for your audience. Affiliate marketing and corporate sponsorships will help monetize your blog. WordPress is one of the most popular blogging platforms, and it's completely free. Read How to start a blog from scratch.
Copywriting for business websites
As long as you have good written English, you can make money online! Companies have resulted to outsourcing their whitepapers, email marketing, landing pages and blog posts optimized for search engines. If you can create great content, head out to Upwork and Fivver and offer you services to well-paying clients.
Become a virtual assistant
The era of personal assistants in offices is slowly coming to an end. They are replaced by virtual assistants who organize their client businesses remotely. You can easily make some quick cash if you are passionate about being a remote assistant completing tasks for your clients.
UI/UX Developer
The User Interface or User Experience developers have a unique skill in creating a website or app comfortable and pleasant to use. From sites such as Upwork, you may search for simple gigs and earn decent cash.
Graphic Design
If you have basic knowledge and skill for platforms such as Adobe Illustrator, Photoshop or Sketch, you may find remote gigs and earn. Sites such as Jobspresso and Fivver are great places to start. This is a great way to get started from your home and work remotely.
However, you might need to upscale your graphic design skills by taking some courses or doing more work for some local business owners who will give you reviews and testimonials. You should attend BNI meetings to meet business owners and ask if you can help them with their graphics.
Every business website needs beautifully designed graphics. The demand is very high. The best and easiest way to get clients is by having a website of your own on Google ranked organically or with Google AdWords. People look for graphic designers and if your website comes up at the top, you are likely to get a click and they will inquire from you. With more and more practice you will become a good seller over the phone and your business can grow from one person to a fully fledged design agency.
Web Development
With 2 million websites created each day, there is a huge market for web developers. Horning your skills to master HTML, CSS,Python, JavaScript, and Ruby will set you on the path to creating a successful web development business.
App Development
If you can code and design beautiful and user-friendly apps, app development is an excellent source of income. If you are successful with your first app, it may launch you to a great career in creating apps.
Affiliate Sales and Marketing
Sites such as Clickbank and ShareASale allow you to use your existing content mediums and convert them into a source of income. You can also do it by creating a website that is generating a lot of traffic.
Domain Name Trading
Yes, it's still a lucrative business even today. Buying when the price is low and selling at a profit will generate an extra source of income.
Podcasting
Do you believe you are a guru in your niche? Go ahead and make an excellent podcast that you can market and convert into money. Just create amazing and relevant content for your audience. Popular podcast platforms include Buzzsprout.
Transistor, Simplecast, Podbean and Castos.
Online Courses
Sites such as Coursera record over 15 million people learning new skills monthly. People will pay handsomely to learn a skill that you have mastered and you are willing to teach them. Hone your abilities and market them online.
Photography services business
Most companies and websites use stock images taken by freelance photographers. If you have a passion for photography, click away to your bank by creating amazing photos you can sell on platforms such as Pixabay.
Transcription
If you are a fast typist with great listening abilities, transcription may be the job for you. By listening to audio files and converting them to text, you may create a new source of income for use. Upwork and Fivver are great sites to get gigs.
Translation
Despite the advances in digital transcription and AI, there is still a high demand for translators. Learn a new language today and be on your way to making money in translation. You might need a certification as a translator to charge higher fees.
Online Customer Service
Some businesses out there are searching for individuals that they can outsource to their customer response services.  Upwork and Jobpresso provide amazing platforms to get such gigs.
Online Bookkeeping
More and more startups and businesses are turning to virtual accountants to balance their books. If you are a professional accountant feeling trapped in your 9-5 job, sharing your skills online may work out for you.
Online Store
Running an online store is still a viable business idea. There is a wide range of tools nowadays that you may use to start up your business with less hassle.
Digital Marketing Manager
If you have a significant online presence and excellent PR skills, you may turn to digital marketing as a side-hustle. You will be able to market your client's goods and services online and get compensated for it.
SEO Consultancy
If you have mastered the ins and outs of search engine optimization, you may consider offering your services to clients at a fee. Due to high conversion rates, SEO experts nowadays are paid approximately the same as software engineers.
E-book Writing
You may churn out money by writing as a ghost author for your clients. Upwork and Fivver are filled with clients that require these services. Get to write a book in your specific field and be paid for it.
Paid Surveys
Get paid to take surveys for researchers and companies and earn up to $50 for completing an online survey.
Buying And Selling on eBay
It never gets old. Start by purchasing and repackaging and improving small items. Sell them at a profit on e-bay and make some cash.
General Freelancer
Sites like Upwork and PeoplePerHour allow you to do various freelancing gigs. You may land on any task; from logo designs to coding and resume writing.
Online Journalism
Build a fantastic portfolio with companies such as HuffPost and craft your way as a credible source for news. This might be through a blog, social media or even a YouTube channel.
Creating Webinars for business people
Most freelancers nowadays create online lessons specific to their skills which are delivered via the internet. The clients pay before accessing a link to join the webcast. You can do webinars to grow your business online or even create webinars for business people, coaches and get paid to create their own webinars and manage them.
More and more people have started to do webinars as a way to promote their online businesses and there is very high demand for skilled professionals who know how to create great webinars using software like webinarjam.
Personal Trainer
You can opt to be a personal trainer at your local gym. You don't have to have the equipment. Just rent a space in your local gym, and you're good to go. Posting your training regimens online means that you can sell them as e-books and get more members to join.
Dancing Coach
Are you good at dancing? Earn from your salsa skills by offering classes during your free time. Zumba classes have taken root especially because they are recommendable for cardio exercises.
Make-up Artist
Make tutorials on how to apply make-up and foundations, and you may be on your way to stardom.  You may also work with your local wedding planner who will hook you up with amazing clients.
Personal Stylist
If you have a great fashion taste, you may consider becoming a personal stylist. This may include dressing your clients, building them into a brand that they would wish to become.
Massage Therapist
There is a high demand for massage services. Most people need to get away from their busy schedules and relax, and a good back rub may help. You may open a massage parlor or offer mobile services in offices and homes.
Yoga Instructor
With the continuous buzz about the benefits of Yoga, you may consider starting teaching yoga and meditation classes in your local community. Just rent out some space and market through flyers and social media.
Music Classes
Are you passionate about music? Can you teach the notes and chords correctly to your students? Consider picking up an online music teaching job. You may teach a variety of instruments from guitars to violin and pianos.
Fitness Coach
If you are a qualified nutritionist with in-depth knowledge about exercise, you may start classes teaching about healthy living. You may begin with some personal coaching and proceed to establish your fitness empire.
Personal Chef
Are your culinary skills on point? Consider doing business being a personal chef to families. Some wealthy families will pay handsomely to eat tasty, home-made meals with their families.
Personal Shopper
Imagine getting paid to go shopping! Professional personal shopping has become a trend where you may shop for items on behalf of your clients or accompany them during their shopping sprees. The latter may require great social and personal skills.
English Classes
If you are a native speaker or bilingual and fluent in English, you may offer online courses teaching English as a second language. There are clients ready to pay top –dollar depending on your skills and fluency.
Hairdressing
You may open up a beauty salon and parlor if you have the necessary knowledge and great hairstyling techniques. You may market yourself on social media and offer professional services to your clients.
Sports Instructor
Whether it's athletics, football or swimming, you may become a great coach by offering your specific skills at a fee. You will get a fulfillment watching your experienced athletes sharpen their skills in the game.
Nutritionist
Offer consultancy services as a trained nutritionist on tips for healthy diets and lifestyle. You may create a blog and have a YouTube channel to help market your services to your potential clients.
Tattoo Artist
You may consider opening a tattoo parlor where you can crank up your creative juices and draw amazing tattoos. You may also consider renting out a space in your local tattoo parlor.
Body piercing
Similar to tattoo services, you may rent out a space and cash in through body piercing part-time.
Travel consultant
If you are a travel enthusiast, you may make money through writing blogs or conducting You Tube Videos about your travels. You may also market places or destinations that you tour, earning extra cash.
House Sitting
You can get paid by looking after a home when the family is on holiday. How cool can that be? You get paid to look after a mansion, on a fully stocked fridge and a queen-sized bed. It's pretty awesome if you ask me, especially if you're looking for a side job to rake in more coins.
Pool Cleaning
Don't do this if you don't have the requisite skills. You don't want to be the guy that caused the pool to turn green. Offering pool cleaning services is a lucrative business that you can provide to homes and private pools.
Day-Care Services
Do you enjoy the company of kids in your home? Then kid sitting is a business you might want to venture in. You can adjust your home to be able to host the kids from your neighbors and friends at a fee.
Home design
Are you good at interior design? If you can match the color codes perfectly to create a wonderful warm ambiance in a home, go for it. Start a consultancy firm on interior designs and home decors.
Event Planning
Having been planning successful birthday parties for your kids, you may decide to venture out and try a more large-scale outlook. Go ahead and plan weddings, birthday parties, and cocktail events for your friends and family. At a fee of course.
Some animal-related services you could provide are:
Dog-Walking
Seems pretty cool, right? You get paid to walk your client's dogs to the park and have a good time. People love their pets and will pay handsomely to get a responsible dog walker take their canines for that much needed walk once a day.
Dog Training
Well-mannered dogs are lovely to watch and play with. If you believe you can do dog training, this might be the perfect gig for you.
Pet Grooming
Many dogs get a regular haircut to freshen them up, and they love it. You can offer mobile services grooming up people's pets and give them a cool, trendy look.
Pet Sitting
You get paid to feed, cuddle, play and look after your clients' pets. It's a fun and refreshing way to get money flowing into your pockets.
Pet Toys
Most pet owners love to buy their pets gifts. The market for pet toys and accessories is growing. You may create your online store and market yourself through social media.
Moving on to other skills and startup options:
Financial Advisor
How about using your financial literacy and offer consultations?  You may extend your services to businesses and individuals about managing their finances in the right way.
Accountant
You may offer your accounting skills to clients as a freelance accountant and bookkeeper. You will be able to work at your own pace and dictate your pay.
Architect
Are you a professional and licensed architect? Earn some more dollars drawing and planning as a freelance contractor for major firms.
Public Relation(PR) Services
Open up a consultancy firm to manage your client's information channels and how the information is relayed. Fees charged by these consulting firms are quite attractive.
Tutor
Do you believe you are a leading figure in your niche? Try offering courses at a fee and help others learn and become gurus like you. Apps such as TutorMe will help you along the way.
Resume Writer
Going through this category on Upwork shows just how much this service is in demand. If you believe you can write perfect and converting CV's for your clients, then go ahead.
Proof-reader
This is one of the most lucrative freelance jobs out there. You get to edit and proofread clients' emails, newsletters, and journals before they are sent out. If you have excellent editing skills, here is a great offer for you.
Management Consultant
This consultancy business involves offering advice to your customers on how to effectively run their operations. Create a good portfolio that you can use to pitch to your potential clients.
Lawyer
Lawyer services are always in demand. If you are a licensed lawyer, why don't you do some freelance work and help solve your client's case? You may also set up your own practice firm.
Professional Fundraiser
This is increasingly becoming a trend in investment circles. You create a company that assists its clients in sourcing for funding from investors and donors and earns a commission from it.
Career Coaching
You may offer consultancy services where you advise people on the best careers that suit them based on their skillset, hobbies,and passions.
IT Support
With the technology advancing every day, most firms are opting to hire out freelancers for their IT requirements. You can set up and run networks and databases for your clients at a fee. A background with IT is preferable.
Business Consultant
You may offer a wide range of services; from SEO marketing to financial and audits consultations.
Image Consultant
You may opt to become an image consultant who improves and updates their client's image to ensure they are consistent with their professional and personal roles and goals.
Uber and Lyft Driver
Register with Uber or Lyft and get to drive an awesome car while being paid for the same.
Motivational Speaker
Get paid to talk and inspire people to their greatness and endless possibilities.
Moving Company
Do you own a van? You may offer moving and relocation services to your clients. Customize your packing options and market yourself to reap the fruits of this trucking service effectively.
Security Services
You may flex your muscles as a professional personal guard to individuals. Register a security firm and start offering guarding services to firms and homes.
Delivery Agency
Most companies use freelance firms to pick up items and make their deliveries. If you have a van idling around, this would be a great place to start. Market yourself online to attract well-paying clients.
Printing Firm
Purchase a large printer and photocopier and offer bulk printing services to the residents of your local area. Most startups and small businesses opt to hire out these services.
Antique Shop
If you are a collector of rare items and gems, you may consider opening up an antique shop. Selling the furniture, pottery and memorabilia that have gained value over time will rake in the profits.
Tour Guide.
If you know every corner of your city, with the historical landmarks and tourist attractions, you may consider starting your own tour guide company. You may even start with the existing public transport systems and show them all the beautiful places.
Car Wash Company
What about investing in the car-wash industry? You may consider offering premium car cleaning services that set you apart as an industry leader. You may incorporate carpet cleaning to complement other services provided.
Disk Jockey Services
These services have proved to be a lucrative investment in the entertainment industry. If you've got the skills to create amazing mixes that hype up the crowds during events, go ahead.
Flyer Agency
Lots of companies advertise through fliers and brochures. You only need your PC to create beautiful designs of flyers and brochures for your clients.
Voice Over Services
Do you have a unique, quality voice that can represent a character or relay information to an audience? Consider offering a perfect message with the right sound and earn from it.
Car Boot Sales
People earn a decent amount from selling various items from the boots of their vehicles. You may sell clothes, toys, vegetables from your garden et cetera.
Baking Services
If you have amazing baking skills, you might consider turning it into a profitable venture. You may start baking cakes during birthdays and wedding events for your friends and families.
Photography Services business
Why not snap some shots at events and functions and get paid for it?
Videography Services
If you have a steady hand, try out some video recording at events. You may also decide to vlog for your social media sites and amass a following that offers clients.
Rental Tools
People hire the basic equipment and tools which are not necessarily expensive. You may open up a shop and rent out common repair tools and make money.
E-bike Repair
Most bike-selling shops outsource the repairs and maintenance of their bikes to freelancers. If you can assemble and repairs bikes within a short period, bike repairs might be your thing.
Mobile Laundry Services
Most flats do not have laundry spaces for their occupants. You may offer mobile laundry services where you pick up the clothes and deliver them after they are clean.
Drop Shipping
This retail method is still profitable even to date.
Holiday Rentals
Courtesy of Airbnb, you can now rent out rooms that you don't use or even the entire house to travelers and tourists. Additionally, your property is insured to a sum of up to $1 million.
Green Cleaning Services
Wealthy individuals will pay for your regular cleaning services if you prove to them your methods are eco-friendly and protect the environment.
Souvenir Shop
You may start a business of selling unique and traditional crafts and trinkets. You may liaise with your local craftsmen and retailers to source for your products.
3-D printing Services
Technology has advanced with regards to 3-D printing. You may acquire the latest printer and print out models for your clients as a skilled designer.
Furniture Restoration.
Antique and vintage furniture require to regularly be polished up to restore them to a great finish. It's a great way to make money if you have the necessary skills.
Some of the great ideas in the hospitality sector are:
Hotel
You may start a local hotel in your area and spruce it up by offering traditional meals, originally from the city.
Pub or Bar
How about a beautiful and exotic bar that provides excellent services and drinks to their customers?
Catering Services
You may decide to offer quality outside catering services on various occasions. These parties include corporate events, weddings, birthday parties and so much more.
Beer Brewing
It's an emerging trend where people prefer locally brewed beer that is up to standard. If you have the skills to make tasty, smooth traditional beer, well, there is a job for you.
Coffee Shop
Just buy an espresso machine and rent out a space and start your own "Starbucks."
Lemonade Stands
Yes, ordinary lemonade stands. It will provide you with the base for expanding fully into the fruit juice business.
Pastry Shop
Bake some sweet cakes and crusty pies and put them on sale in your shop. You may offer tea and coffee to take with the baked products.
Food Truck
Get a food truck and start preparing lunch and dinner for your city's residents.  The food truck will enable you to make mobile deliveries to the parks and other strategic places.
In summary, we can see that there are plenty of new business ideas for you to use to start a business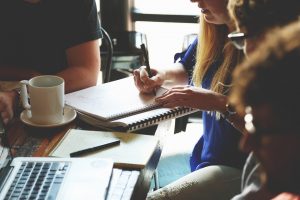 Not surprisingly, most of these business startup ideas are internet-related; and even for businesses that are not online, you still can use the internet to market yourself and reach a wider customer base.
Also, you may read our below guides:
All lucrative businesses revolve around entertainment, fashion, and eating! People are now more informed about healthy eating, need to work out, want to look good and so on!
You need to cash in on this fact! Regardless of the nature of your business startup, you'll need to incorporate a lot of online marketing and promotion of your brand. A robust online presence matters more than anything else.