Can you make money dropshipping with Shopify?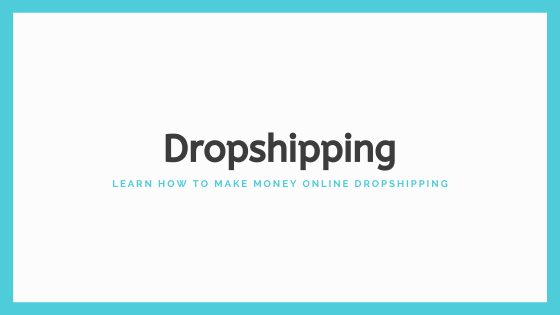 Dropshipping is when a store sells a product to a customer and buys it from a third party and then has it shipped to the customer directly without handling the product or owning the product. So, with dropshipping, you don't have to have the capital or own the product.
You only need to advertise, and when you get a customer, you purchase from the third party and have it sent to the customer.
Here we would be discussing on the topic of how one can make money from dropshipping on Shopify.
Shopify is an online platform which allows you to own an online store and even has a store for drop shippers which you can build without any troubles, where you get to sell and make money without moving a muscle.
With Shopify, you would have to download an app like Oberlo, which would allow you to advertise dropshipped products from Aliexpress to your store on Shopify.
You can make money while dropshipping with Shopify. One good thing about dropshipping is that you don't need to have the goods down with you or start paying for a store to keep your products. You get to save a lot of money and have a lot of profit from the comfort of your house.
How does dropshipping with Shopify work, and how can you make money from it?
To get your dropshipping account with Shopify, you would, first of all, pick a name, something easy and straightforward to remember and most likely add store or shop to it since you would still need to find a domain. After picking a lot of names, you would then check to know the one that is available for your use and make sure it is not trademarked. A useful tool for picking a name is Oberlo business name generator, and the good thing about it is that it is free and easy to use.
After choosing your name, the next thing to do is to create a Shopify account. To create your Shopify account now is very easy to do with just a few clicks and now you setup and maintenance are taken care of for you. You should go to Shopify and click on the free trial and enter your name and open your online store.
After opening your store, the next thing is to set your account well. You add your payment option, preferably PayPal, which is very necessary so your customers can pay you else you won't receive payments. It is wise to add free shipping if you are starting; instead, you can add money on the product and declare free shipping.
Shopify makes it possible for you to sell your products across a lot of online platform such as Facebook stores, online stores etc. This means your products reach a lot of people and you are capable of making more sales.
With drop shipping, you don't have to own anything or worry about shipping that alone helps you save time and money. So how it works with Shopify is that you upload your products, when you receive orders you pay your supplier after removing your profit, who will then ship off to your customer.
There are various ways you can get dropshipped products. One of them is to look for wholesalers and give them the dropshipping deal. It is usually hard to find good companies who want to invest in startup business they would instead invest in businesses that are already set up and structured. Another way to get dropshipped products is through a dropshipping app such as Oberlo.
Oberlo is a platform which allows you to import dropshipped products from Aliexpress to your online store. Any order you receive from your customers would be sent directly to them without having to get to your hands.
So with this app, you can fill up your Shopify store with goods that you want to sell and begin to receive orders. AliExpress has a lot of products at low prices and would be a good start for you to launch your store.
Once you have gotten through all of these steps to start up your small business, you would start making your money from your Shopify account.
You might ask why dropship with Shopify, you stand to gain a lot with dropshipping. One of which is that you don't need to stock up, you don't need a physical store or warehouse. So you don't need to stock up in a physical warehouse this way your money doesn't get tied down on some goods.
Also, whenever an order is made, you go to the third party and place your order and have it delivered to your customer directly. You don't have to do that yourself, and you won't bear the burden of packaging, tracking and things like that.
Another thing you can stand to gain is that you can run your business from anywhere since you don't have a physical store. You can stay in your living room and seal up a deal without having to move from where you are.
I would also discuss some of the cons of dropshipping with Shopify. One of which is the Shopify payment, on every transaction or sales made you would have to remit 2 per cent to Shopify. Another thing is the expenses, Shopify gives you 14 days free trial which after it expires you begin to subscribe and pay monthly a particular amount depending on the plan you pick. You also get to pay for things like customization of themes or apps and turnover fee.
Another disadvantage is that it allows you to create only two content which is a blog post or a page. It's usually difficult to add additional links to products, and also the cheapest plan of Shopify has a very poor search mechanism with no advanced filtering.
In conclusion, you can make money online, and one of the ways in which you can do that is through dropshipping with Shopify, and this does not even require you having to spend a lot. It is also very convenient, and you can make sales from the comfort of your living room. You can learn more about how to make more money online in our make money online guide: https://www.clickdo.co.uk/make-money-online/
Author Profile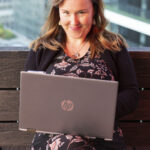 Blogger and Educator by Passion | Senior Online Media & PR Strategist at ClickDo Ltd. | Contributor to many Education, Business & Lifestyle Blogs in the United Kingdom & Germany | Summer Course Student at the London School of Journalism and Course Instructor at the SeekaHost University.