Why businesses should invest in Google Ads in addition to Organic SEO?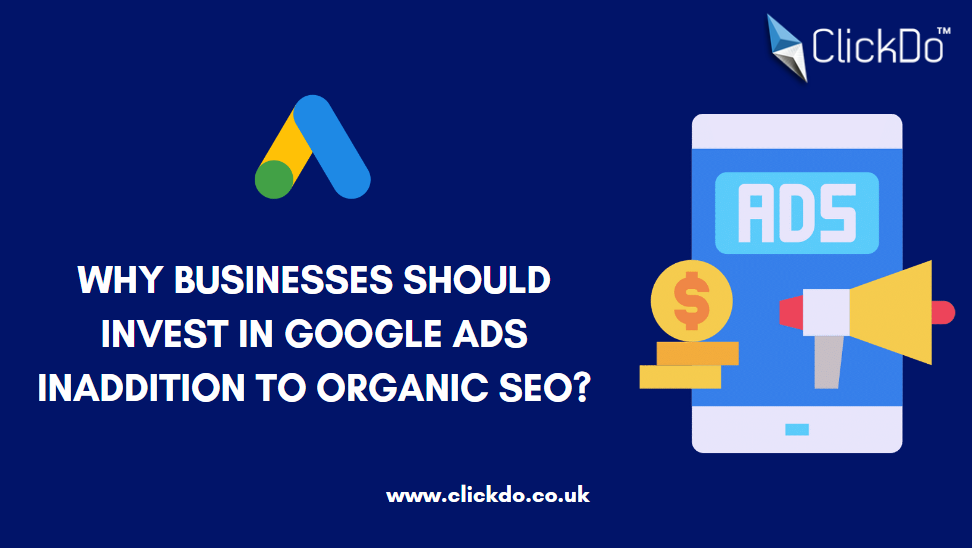 SEO is considered a marketing strategy for business people because it offers a cost-effective tool. According to recent research, SEO stands on highest returns for business on investments (ROI). On the note of increased traffic, positive users will have a great experience on SEO building which helps to increase your sales.
Additionally, with SEO, Google Ads is much more beneficial because it works expressly than SEO. Both SEO and Google Ads are recognized as great strategies for generating leads and traffic. For this process business, people stood first for beneficial factors.
For a small note, most businesses maintain a strategy for developing their standards, the question may be raised that HOW? For producing an advertisement in Google Ads, a greater number of clicks increases the traffic which contributes to more leads. The increase of count for leads means qualified business.
How do Google Ads help you?
Many business companies do resort to PPC advertising (pay per click) on advertisements, especially for Google AdWords. This theory helps the market to increase their business as well as bidding level increases on keywords.
This enables the order on keywords for clickable ads for an instant appearance on the top of google search. Organic SEO is another alternative as this method is not instantaneous, but it benefits with long-term payments on paid searches.
What are the benefits of Organic SEO?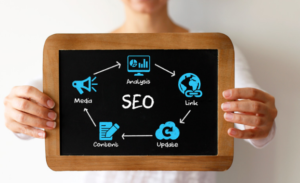 Organic SEO is represented as a "bundle" that has all types of methods to intend the long-term SEO ranking results. Those results were out without spending or investment in advertisements. Based on the huge tactics of Organic SEO, SEO is intended to begin the recognition of website values based on relevancy, quality, and accessibility on the content provided by the website.
A proper search engine optimization of Organic SEO is included with wide varieties for different strategies and tactics on the industries which are customized. This dramatically naturally increases your website's attraction.
What are the advantages of investment in Google Ads?
No minimum investment required
Google Ads doesn't risk you on higher investments for starting a platform website in Google. For having an ad campaign, you don't need to have minimum investment. Google Ads is not a financially risky platform compared to other advertising platforms. It helps you to be in control of your expenditure as it runs on the bidding system.
On this note, depending on the industry for PPC you can fluctuate the swings of competitiveness on spending money. You can either increase or decrease your budget with flexible features.
Extended marketing tool on measuring
You can track the results of your spending money with SEO ROI (return of investments). compared to the traditional methods of advertisements Google Ads can be more advantageous on measures of online marketing tools which are available. In addition with Organic SEO, it may be difficult to find out the rankings whether they are increasing or decreasing.
The marks provided by PPC are increased transparently to make the work easier to quickly determine whether they are working or not. For example, when one of the PPC ads sends you more traffic for a dedicated loading page on our website. In this process, Google Analytics will track the traffic from the ad purchase which meets your goals and ends.
Increases your conversions and leads
Being a business owner to generate higher leads on maintaining quality and achieving the returns on investments will be such a stressful task. Increasing the clients or customers is the main task for leading a business, according to most business strategies Google Ads makes an average on revenue in between $2 as revenue for every spent of $1. This plays a huge role for many business people.
Competitors using Google Ads
You must be careful with your competitors on Google Ads for PPC advertising because sometimes there may be ups and downs on organic SEO rankings. A single-minute chance may advantage your competitor to lead the rank above you.
Supports the strategy of Organic SEO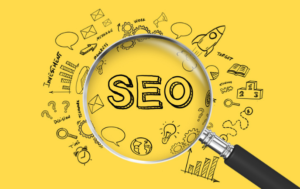 Organic SEO still needs time to get into a correct form which still requires monitoring, time, and effort. Whereas; SEO takes time for good rankings on payable clicks. Google Ads will give positive results on the leads for hours or days. Google Ads will give you a chance for testing the keywords to generate sales and leads according to the keyword chosen by you. For this, you can use this keyword to generate Organic SEO which improves your ranking, leads, and improvements as well.
Targets the audience widely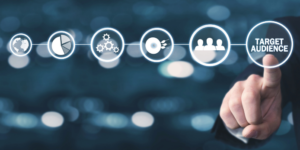 On a PPC campaign, you can track the devices and target them for a date, location, and time. Targets also translate the tracking on the users of website ads, you can also track the customers or audience on their interests to track the keywords for ensuring the people create a strong strategy on services with mentioned products.
Instant results
Over the implements on PPC organic SEO is stood as an integral part. If you are experienced with Organic SEO then you should know the results which may take months on competitiveness for SEO rankings. Google Ads shows the quick results on revenue generated by you which helps the business people to track their rankings accordingly for improvements.
Key points to Increase Your Business Strategy
Generate high-quality content for more traffic to lead your business strongly
Do work on your own budgets and have the clarity to control the expenditure on advertisements.
Use measurable tools for measuring the returns on your investments.
Do think about your competitors for beating them though they are in Google Ads or not
Whether there are increasing ranks or not on Organic SEO you must support Organic SEO.
Have manageable strategies within you in order to achieve the goals
Target the audience for specific keywords to increase the traffic on your website. In return, you can learn more about demographics on interactive business.
Have experience for faster results on Organic SEO which improves your marketing tactics.
Author Profile

I'm an SEO Analyst and blogger outreach expert at ClickDo Ltd. & Expert at Building High Authority Local Citations, Also, I help Business Owners in the UK by flooding more Leads to their Business by ranking their website on top of Google for potential Keywords.

I'm an author and enjoys writing UK business blogs to help promote UK businesses online. You can also contact me for guest posting services as I manage over 100 top UK business websites.