How to Measure Google Ads Performance?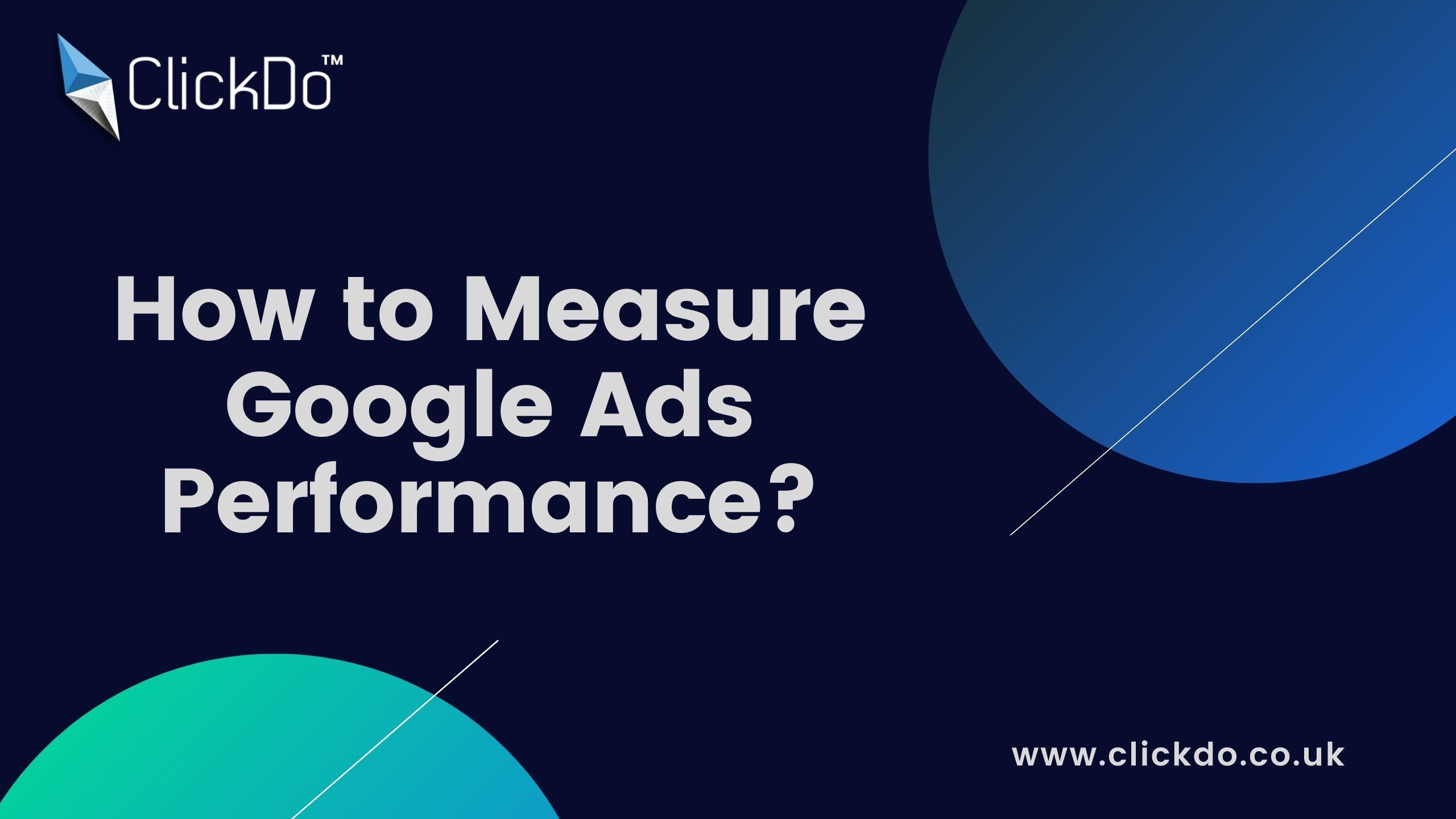 In recent years, Google AdWords brings more success stories by helping businesses improve their online presence . Google AdWords has the option to scale the performance of each ad and allow you to improve the campaign performance to gain more traffic.
In this blog, Let's see how to build an effective campaign and how to measure your campaign performance for successful business growth.
While analyzing your data on Google AdWords you can easily get how to track the metrics and performance of your ads.
Google AdWords contains more reporting features that help to check the performance of your current campaign and you can optimize your campaign to increase more traffic.
At end of this article, you will be more clear with all metrics which is important for the campaign's success.
Tip: Keep your focus on the right metrics to increase more profit for your business and try to avoid the wrong metrics that impact your business growth.
What are the metrics that bring Traffic?
The metrics that help to measure your performance of an AdWords are available on your Google AdWords dashboard itself.
Traffic-based metrics are good for your campaign that gives a clear report on how your campaign works.
The metrics used to know about your performance are

CTR (Click-through rate)
Click-through rate is the easiest way to measure your advertisement. CTR clearly shows how your ads and keywords are performing among the search lists. This will display the score of your advertisement, this will help you understand like how many click you have received when compared with the total number of ad impressions.
CTR is calculated as = No of clicks / Total no of impressions
Quality score
Quality Score measures the quality of your ad copy, the keywords you are using, and your landing pages. The Good quality score depends on what are the keywords you are using and target search query that you are getting clicks for.  If you are using relevant keywords, then you automatically get a higher quality score. To check the quality score, add the quality score column to your performance tracking report.
Clicks
Clicks are one of the easiest metrics to check how much traffic that your keywords bring to your campaign. Here you can get what are the most used keywords and how many times people used that keyword to reach your website.
Clicks provide enough information about your campaign performance that helps to achieve your business goals.
Conversion rate
Conversion rate is another tracking metric that helps you to understand who clicked your ads and complete your goals. Persons who purchased the clicks are tracked in the conversion rate.
Conversion rate is calculated as = Number of conversion / Total number of Interaction
Cost per conversion
Cost per conversion and cost per action is the same terms that help to track how much cost we need to spend for a single click that turns into a conversion. A successful conversion has based on the goals your fixing while running a campaign. For example, making a purchase, sign-up process,
Cost per conversion is calculated as = Cost spending for generating the traffic / Number of conversions
Author Profile

Jr. SEO Consultant, Blogger, & Content Specialist. Passion for writing in SEO, Digital Marketing & Tech-related Niches.