How to Create a Winning Blog Content Strategy?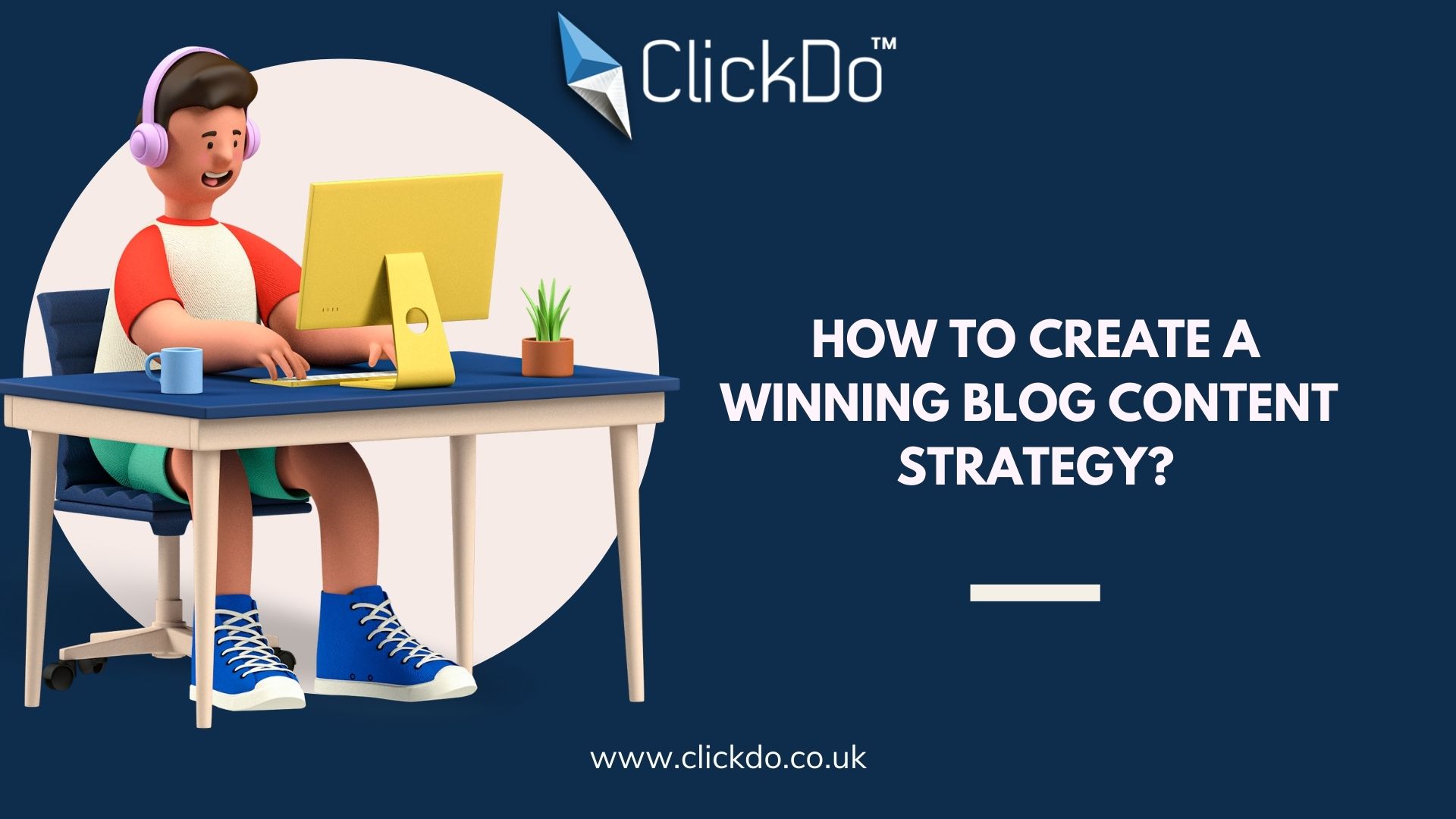 Only a good blog can drive more organic traffic and increase the brand awareness of your business. Also brings more new customers and helps you to become experts in your niche. To create such a blog, all you need is an effective blog content strategy that helps to achieve all goals.
In this article, we will cover
What is blog content strategy?
Need for blog content strategy
Steps involved to create blog content strategy
What is a blog content strategy?
A blog content strategy is similar to the business strategy, a plan or vision for a blog to create content on the right path. A blog content strategy will guide you towards achieving your goal.
Simply a blog content strategy is the integration of business goals and content strategy.

Need for Blog content strategy
Overall, more than eight million blogs have been published every single day. But only 10 % of blogs get monthly organic traffic.
Without a clear content strategy, you just end-up up creating a blog just for the sake. Creating a blog post without targeting for traffic and the growth of the business is just a waste of time.
An effective blog strategy will help you to get more than 90 % of business growth from the blogs.
Let's discuss how to create such a blog for your business with an effective content strategy.

Steps involved to create blog content strategy
Follow our step-by-step guide to building a strong blog content strategy to improve your business growth and to get more traffic to your webpage.
Define the need of creating a content
Know your competitors
Effective keyword research
Build a content plan
Create a unique blog identity
Track your growth
1. Define the need of creating a content
Before defining the metrics of creating a blog think about for what purpose you creating a blog? The answer to your question gives you the right way for creating a blog content strategy. Put it together into the content sentence and let it shine through the entire blog.
For example, if you are building a blog for a photography site, then your blog's purpose may be to help people who are searching for seasonal photographers or candid photographers. Also, you can add some photography tips and guides to using photography tools in the right way.
It is very important to set "why" to maintain a blog content strategy on the right track.
2. Know your competitors
Knowing your competitors is enough to create inspiring blog content for your website. It brings all competitive keywords and brings more traffic. Check your competitors and their content as well to know for which keyword they are ranking for. It helps to create ranking content.
Research for two types of competitors, that is
Business competitors
Content competitors
Business competitors
Business competitors are the brands that offer a similar service as you do. Business competitors are easy to identify. Check your competitor's blog to know their best-performing content that has more organic search.
To check your competitor's blog performance using Ahrefs 
Enter your competitor's domain name
Go to the Top pages report to see the organic traffic
This report from Ahref helps to find the ranking keywords and topics. Repeat this same for your other business competitors.
For us, SEO related domain name is our competitor,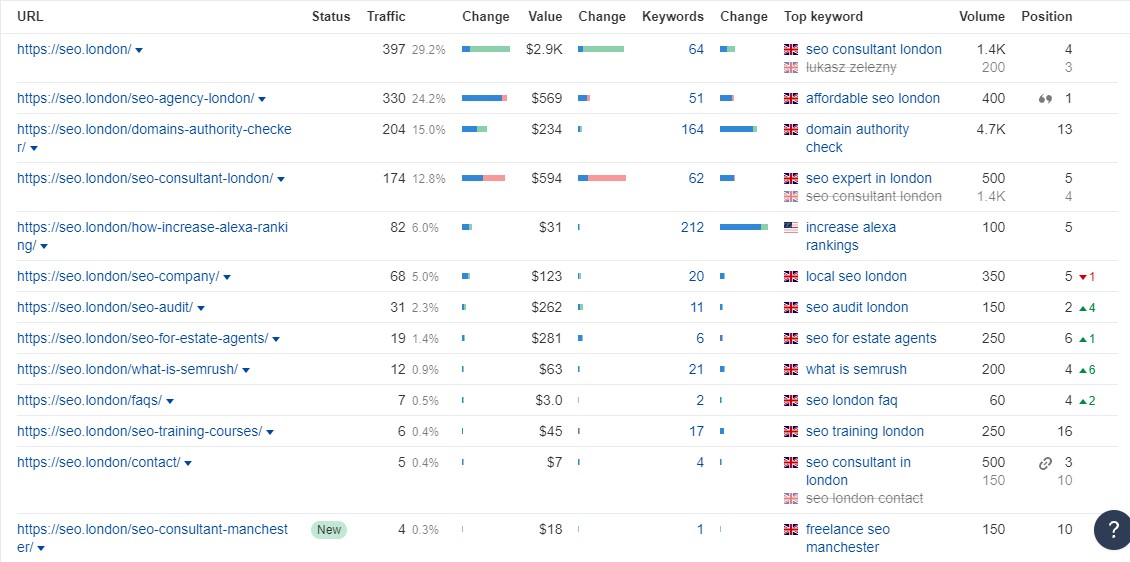 Content Competitors
Content competitors are the sites against you're in an organic search, they compete you with the organic keywords, not in a business sense.
To find your content competitors with Ahref
Enter the keywords
Check the related match shared by other domains

3. Effective keyword research
Now you know how to find your competitors, next it's a time for keyword research and to explore what your audience is searching for you on the internet.
Before starting writing a blog, find your keywords. Write down the main target keywords and relative keywords and start writing a blog.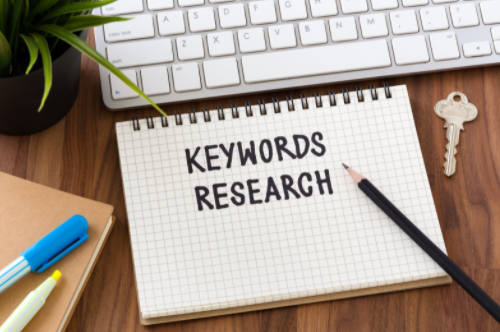 For example, if your business is related to the coffee shop, then your customer's search will be like
Chocolate coffee
Espresso
Caffeine
Cold coffee
Hot coffee
Coffee
For more about keyword ideas check this blog: https://www.clickdo.co.uk/how-to-use-keywords/ 
4. Build a content plan
Build a content plan for your blog with the below metrics
High traffic potential
Ranking difficulty
High business value

5. Create a unique blog identity
Consider your blog as your brand identity and define your blog in a unique way. Choose a unique style and make it easy to recognize by following
Effective visual guidelines
Writing strategy
Templates
6. Track Your Blog Growth
After having a blog content strategy for your blog, you need to track how that strategy is working. For that, you need to track your blog performance.
Google Analytics helps to track the success of your blog.
Final Words :
Whatever you are creating to display on the internet via your blog post should have the right plan to reach the right audience. For that, you should understand the importance of blog content strategy to create winning content for your blog.
To create a stunning blog content strategy for engaging content enroll now in Content Writing course https://university.seekahost.com/courses/seo-content-writing-course/
Author Profile

Jr. SEO Consultant, Blogger, & Content Specialist. Passion for writing in SEO, Digital Marketing & Tech-related Niches.