How to Use Keywords in Your Blog Post?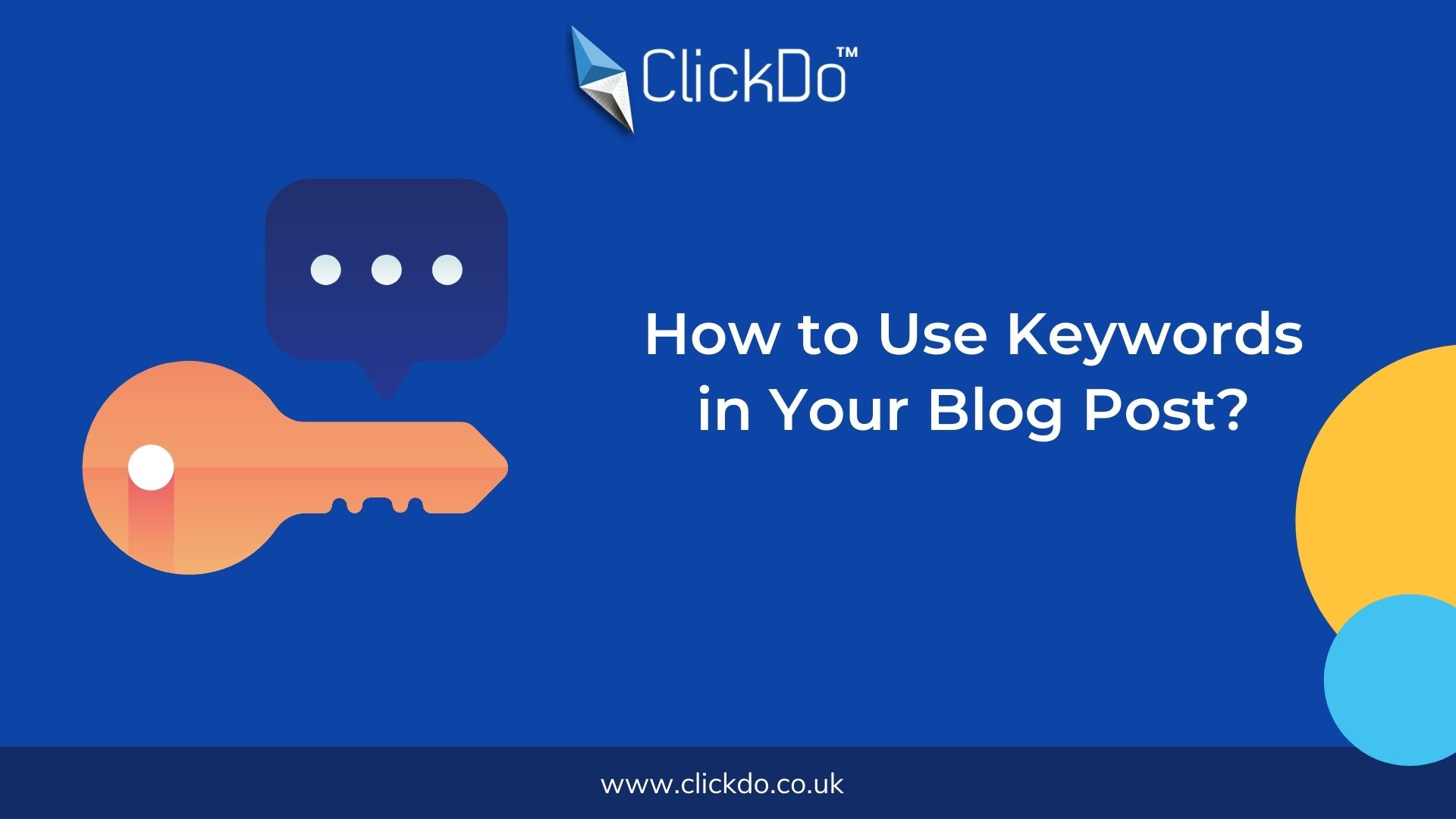 In Blogging, keyword plays a major role and it boosts your SEO value to the next level by reaching your blogs to more people on the Internet. A keyword is a single word or can be a combination of two words as a keyword phrase. Choosing the right keyword is a major part of the SEO process. Selecting the wrong keyword spoils the whole SEO process and you may never see any ROI for your SEO work. All over choosing the right keyword and using it in the right strategy matter. This blog is especially for the new bloggers who are new to blogging and keyword research, to show them how to use keywords in their blog post.
Ready to explore keyword research? check out this guide on Keyword research https://www.clickdo.co.uk/keyword-research/
What are keywords in Blogging?
In general keywords are the search term, where the user types in a search engine's search box. After entering it search engine retrieves some results matching their search query. For each query, a search engine gives more relevant results in a second to satisfy their users.
If you are a blogger, you should try to write for these users. So, you need to understand what your users search for, and you should need to know the questions raised by these searchers (that is keywords) and deliver answers through your blogs.
Blog posts created based on keyword research have good response and it gets good traffic score from the google, as well as searchers.

How to pick the right keywords?
There are lots of keyword research tools available to make the keyword selection process easy and simple. But depending too much on these third-party tools is not a good idea. So, always create one excel file and list out all the keywords in that before use in your blogging content. After listing all the related keywords in a separate sheet, follow the below techniques to filter out the best keyword for your blogging.
1. Choose keywords of your audience
Knowing your audience is the best for keyword research and it helps you to filter the right keywords for your blog post and to avoid the keywords that are a mismatch for your audience searches.
A deeper understanding of your audience and their needs helps you to detect the right keywords from the bunch of keywords.

2. Choose keywords having a low keyword difficulty score
Choosing a keyword having a low range of keyword difficulty and a less competitive keyword helps you to rank your blog sooner. Always pick a keyword having a keyword density between 0 – 10. The keyword difficulty score determines the strength of the pages that are ranking on the #1page for that keyword.
3. Choose keywords with high search volume
Search volume gives you an exact estimation of how many people searching for that keyword per month. It's great to pick a keyword with high search volume to target more audiences and to bring more search volume to your blog post.
How many times you can use keywords on a single Blog Post?
Many people raising a question like how many keywords should I use on blog post for the best success? The answer is there is no such thing as using a maximum number of keywords on a single post brings more value. You should learn the trick of using a keyword in the right way.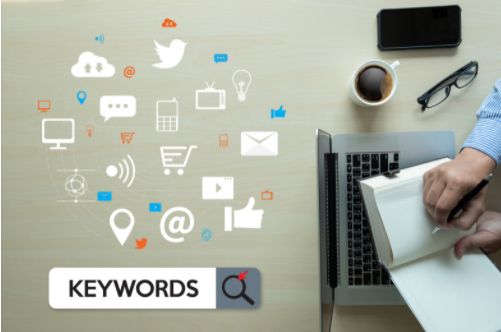 Even the usage of a single #target keyword in your post is enough for Google to identify your page as a good match. The next trick is to use the most relevant keywords and LSI keywords in your blogs to match the user's search intent.
Same time avoid keyword stuffing, which means using target keywords more times in a paragraph, this makes
Google considers your blog as spam and it won't help in ranking. So, after finding the right target keywords, the next step is to know the use of those keywords in the right way.
The usage of keywords may vary from one blog to another depends on the words. Always try to use your keywords in a natural way.
Use keywords 10 times in 1000 words of the article is different from using a keyword 10 times in an article contain 10, 000 words. Here the frequency is the same the density matters.
To use the keywords in the right way, you should need to focus on keyword density. From the above example, putting keywords 10 times an article contains 10,000 words are considered more natural and 1000 words may be Google flagged your page as spam due to keyword stuffing. To make the keywords look more natural on your blog posts, use the tarted keywords in the following areas
Blog Post Title
Headline (H2/H3) Tags
Meta Description
Alt Text
1st paragraph of your text
Make sure your target keyword should appear once in the above-mentioned target areas in your blog post.
Author Profile

Jr. SEO Consultant, Blogger, & Content Specialist. Passion for writing in SEO, Digital Marketing & Tech-related Niches.