Smart ways to find less competitive keywords using Ahrefs Tool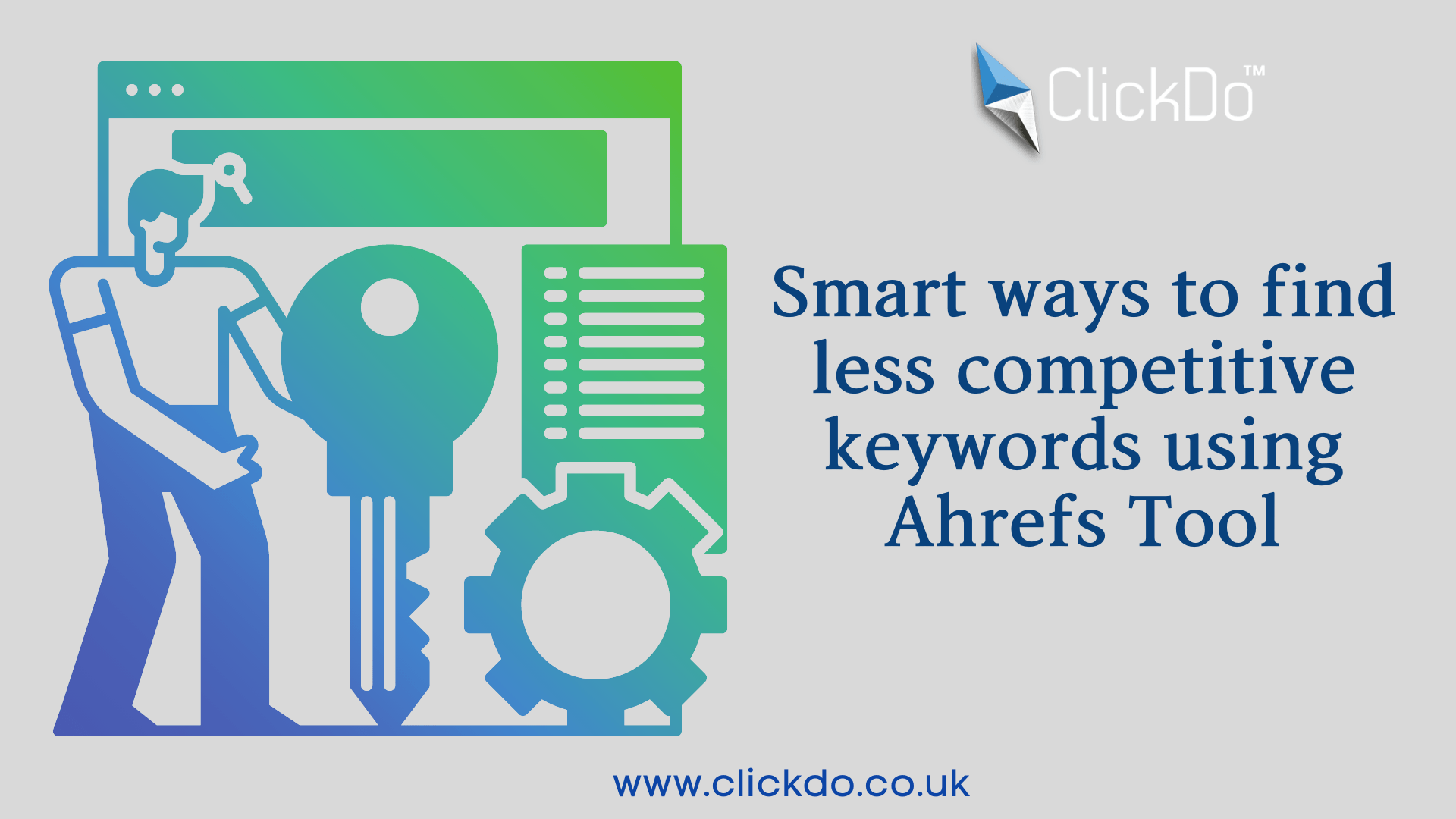 Keywords are the heart of the SEO that triggers the search volume for your content. Obviously, you won't get traffic from the search engine if no one is searching your content.
Here I wrote this guide to understand the terms of keyword research and ways to find the less competitive keyword using the Ahrefs tool. If you use less competitive keywords to your website or blog, traffic will automatically rise within a month.
This guide is to understand the
Importance of less competitive keywords
To find the high search volume along with less competitive keywords
How to generate the long tail keyword using the content explorer
Keyword Research
If you can optimize your website content by using the same keyword having a high search volume, your website traffic will get increase and you can see your blog or website on the top search of SERP.
Always go for the long tail keyword to rank for a new blog. There are more attractive keyword research tools available to find more keywords, Ahrefs is one among them, having more features like keyword explorer, site explorer, site Audit, Content Explorer and rank tracker. Let's see how Ahrefs tools help to find the less competitive keywords in detail.
Less Competitive Keywords
Less competitive keywords are the keywords with less keyword difficulty and high search volume ranks with little link building. Always go for the keyword with less keyword difficulty to rank faster.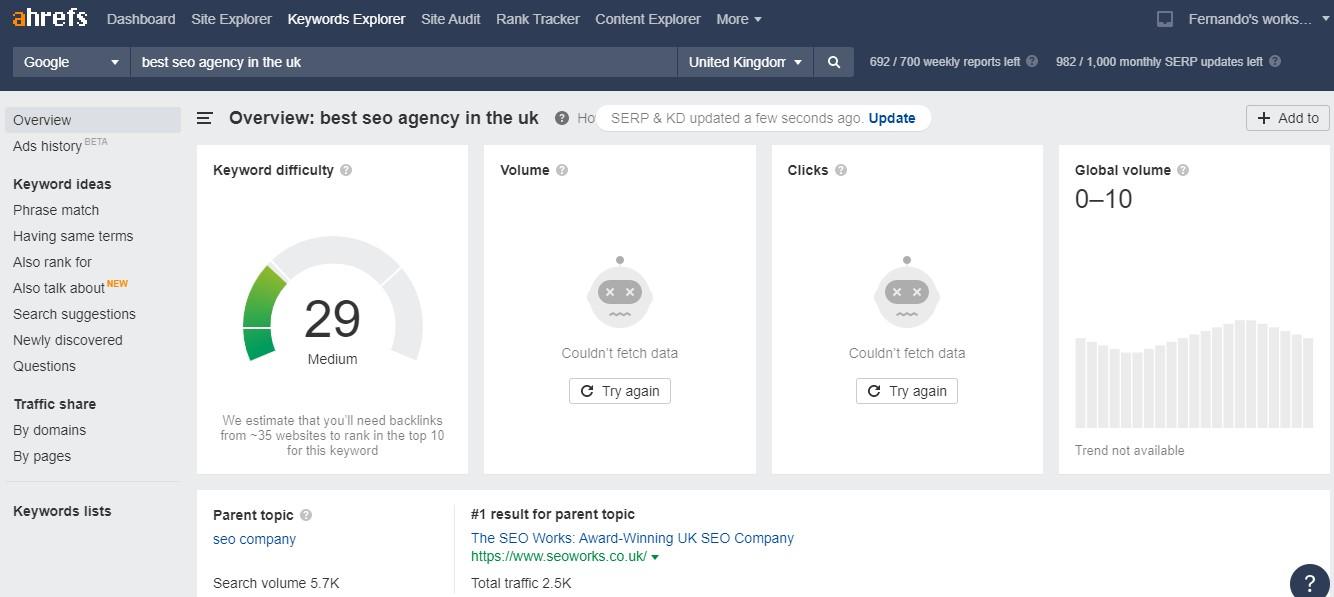 This metric helps to get track of less competitive keywords that brings organic traffic to your website with less effort.
Keyword difficulty and competition are two different metrics, keyword difficulty refers to the organic search results and competition refers to the paid search results.
Features of Ahrefs
Site Explorer
Keyword Explorer
Site Audit
Rank Tracker
Content Explorer
How to find the less competitive keyword using Content Explorer?
Content Explorer is one of the features in Ahref's tool, helps to get the long tail keyword to rank faster, and also it shows the list of websites that rank already for that particular keyword.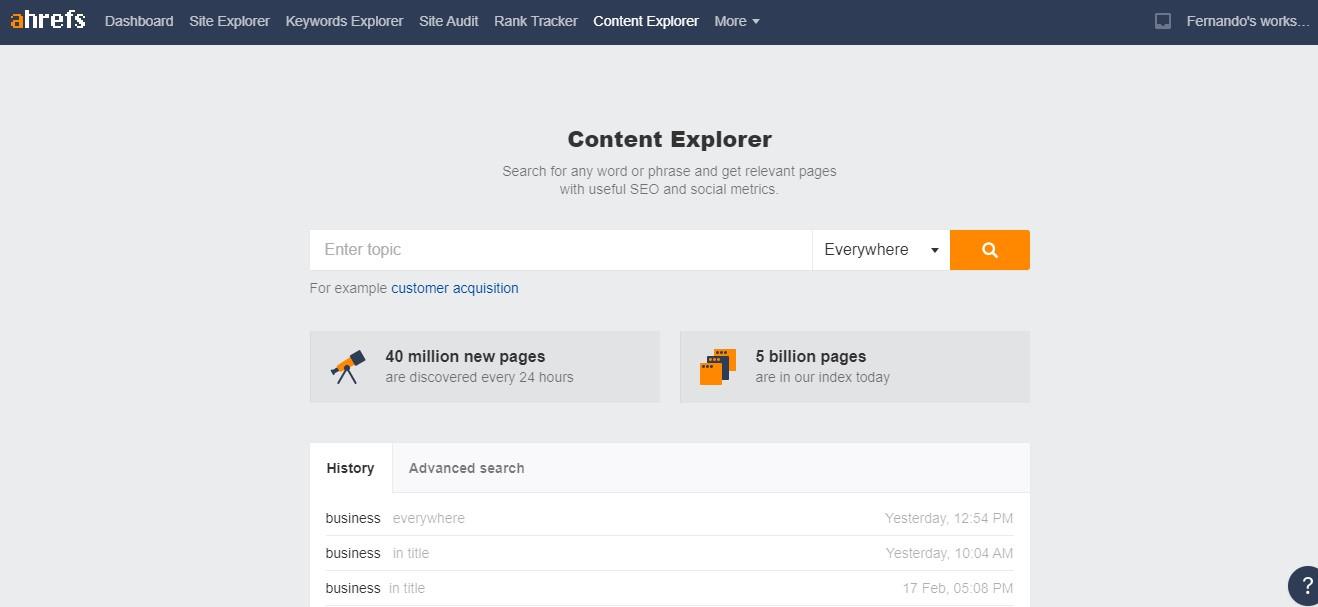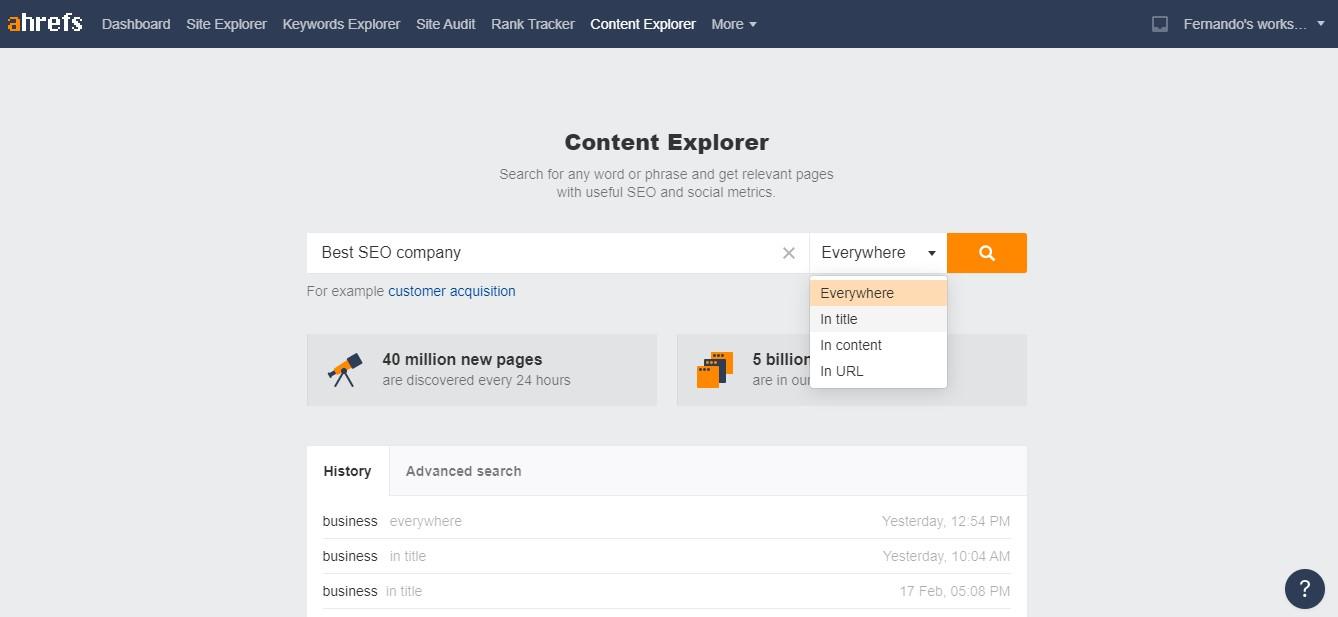 Content Explorer has many filters that helps to find the content that matches your search criteria
The filters are
Referring domains
Organic traffic
Traffic value
Broken Links
Published date
Republished
Shares
Site
Author
Social shares
Languages
Domain Rating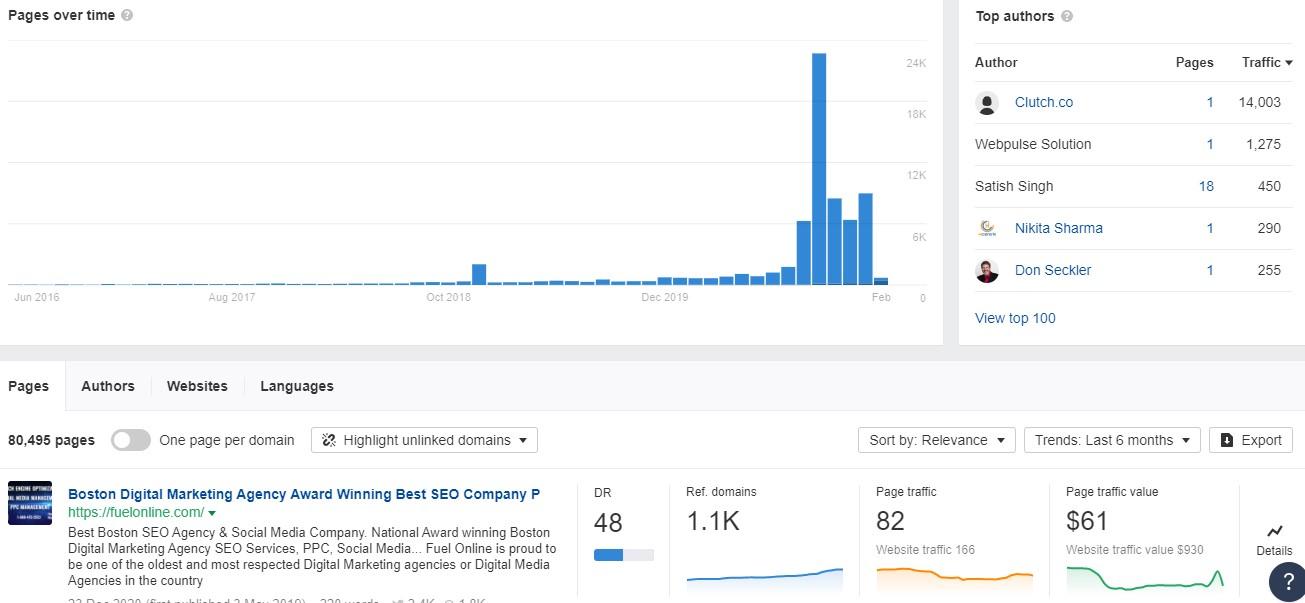 Use the filters in a proper way to find the less competitive keyword and long-tail keyword.
How to find the less competitive keyword using Keyword Explorer?
Keyword explorer by the ahref's is an efficient keyword research tool in a market that shows thousands of keyword suggestions from more than 100 countries. You can get accurate search volume by using the keyword explorer.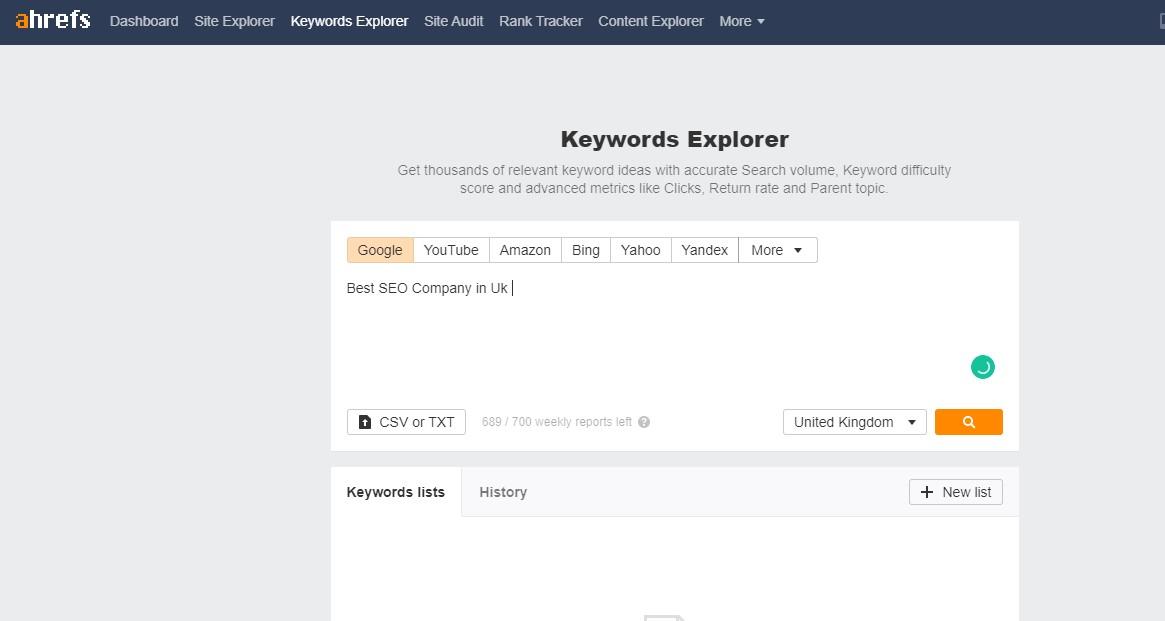 Get the keyword having the less competitive by referring to the keyword difficulty and the search volume. After entering the keyword, the keyword explorer will generate thousands of keyword ideas in six smart ways.
Phrase match
Having same terms
Also, rank for
Search suggestions
Newly discovered
Questions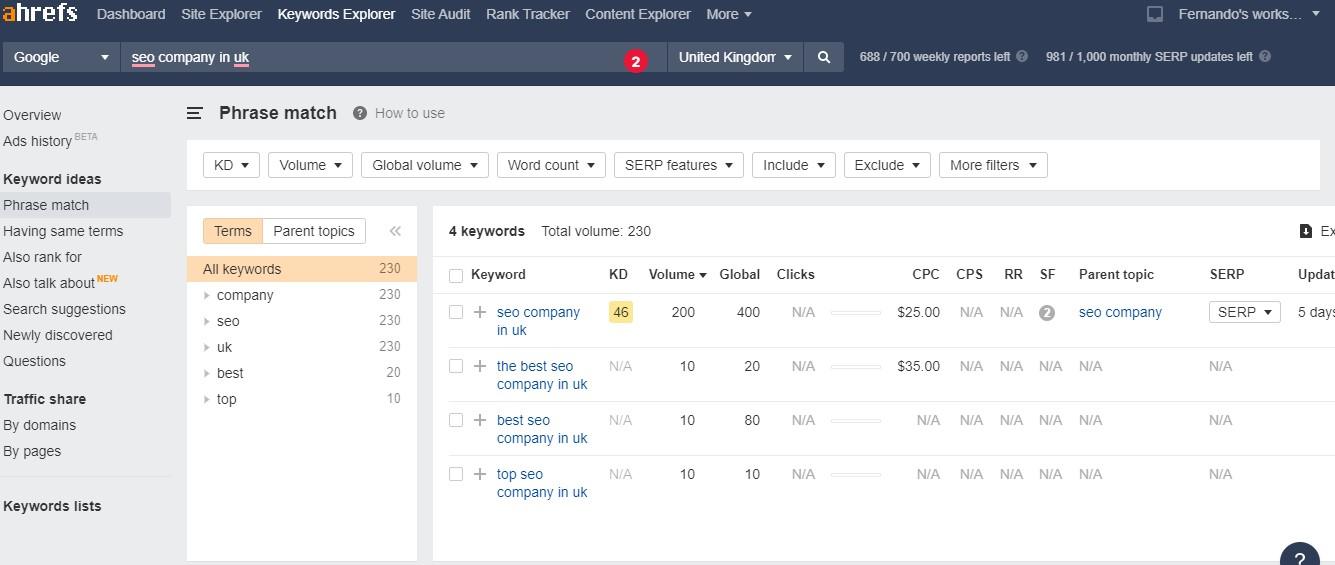 Same as a context explorer, keyword explorer also have a filter option to get the exact keyword. The filters are
Clicks
Clicks per search
Cost per Click
Return Rate
Keyword explorer also lists the parent topic for your targeted keyword. Parent topic nothing but the raking on #1 for your keyword.
To explore more about less competitive keywords check out this video :
Author Profile

Jr. SEO Consultant, Blogger, & Content Specialist. Passion for writing in SEO, Digital Marketing & Tech-related Niches.