Local Link Building Tactics for your Business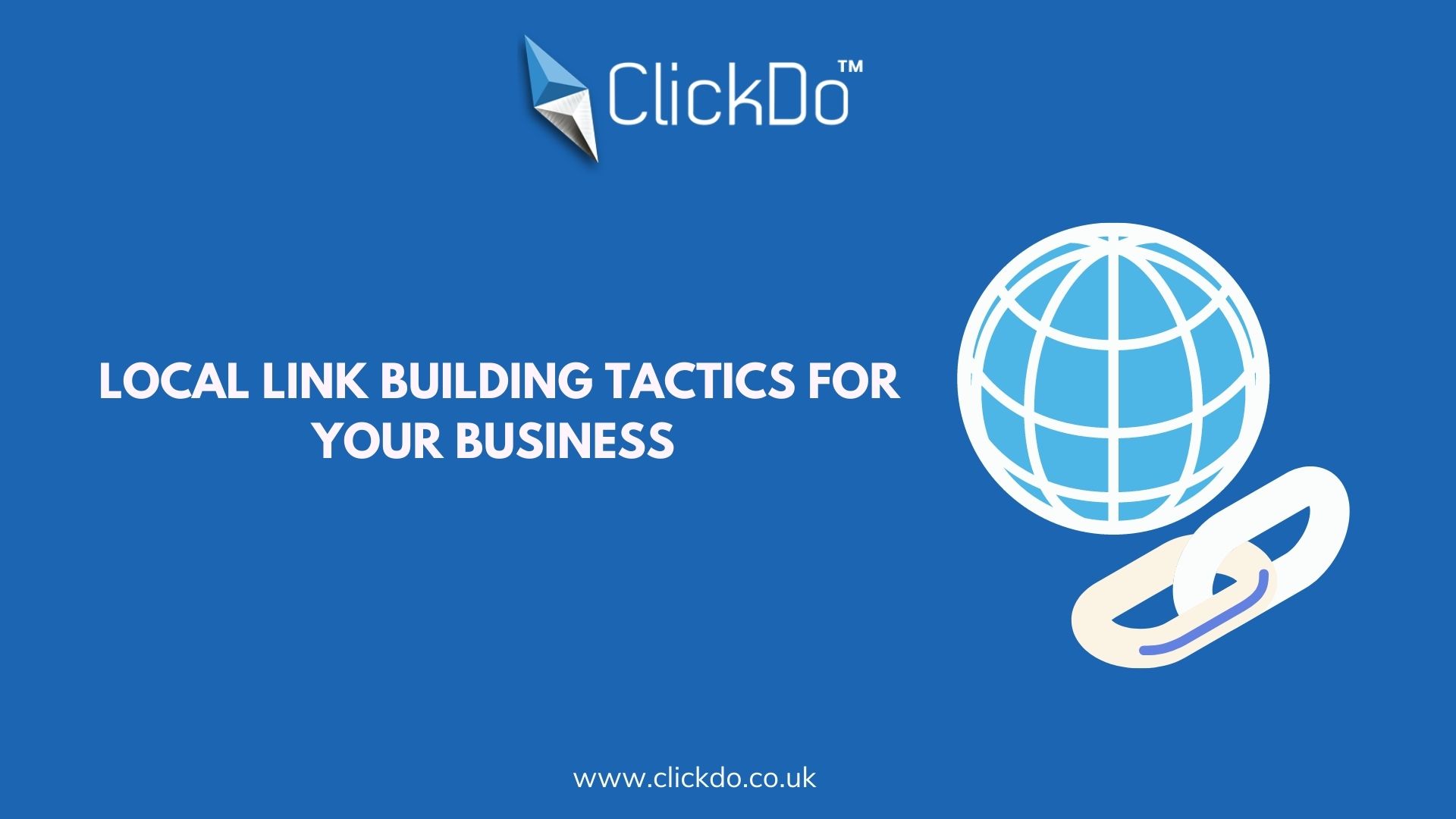 Every local SEO ranking report says links are one of the main factors for ranking. So, if you want to rank your local business higher on Google, then you should need quality backlinks.
In this article, we will show five possible ways to build a quality backlink. Before that let's see the basic things
What is local link building?
How to estimate the needed number of backlinks?
How to build a local backlink?
What is Local Link Building?
Local link building is the process of building locally relevant links to your business website. The main goal of building a local link is to drive more traffic to your website and help those sites to get appear on local searches.
How to estimate the needed number of backlinks?
Mostly all local business doesn't need many backlinks to rank higher in local search. For a clear view, check out the below overview of SERP ranking to see how the local business is ranking on the first page with a maximum of low referring domains.
Keyword Planner tools like  Ahref keyword explorer or Google keyword planner to get the keyword estimation. You can now have an idea of estimation for backlinks you will need to rank your local business.
How to build local links?
Local Link building requires more research and hard work for the rankings. Here are the top seven Local Link Building Tactics for your Business
1.     Get Links from ranking sites
2.     Get links from your competitors
3.     Claim Lost Links
4.     Local Link opportunities
5.     Reach out to local influencers
1. Get Links from ranking sites
Get some relevant sites in Google and try to get links from those sites that show up in a top result. Getting backlinks from the competitors is not an easy task but getting links from the directory submission is a possible one. When people search for any new business or new product people always start their search from the directory list.
If you get listed your business on any directory site by signing up and adding your business details like contacts list, website link, products, and services.
This is a quick and easy way to get the direct link from any authorized site.
2. Get links from your competitors
If you overlook the links in your competitor's site, there you will get the relevant links for your site without any effort. You can get your competitor's list by using SEO tools like Ahref.  Here simply add your site and your competitor's site title in the tool to see what the links are to your competitors' site.

3. Claim Lost Links
To recover the lost links and their value, redirect the old version of your pages to the active current versions. Websites may get changed, so there is the chance for links that goes to the non-existing page. Check how Ahref helps to find the lost links for your domain.
Copy and paste your domain in the site explorer
Then Go -> Best by Links
Get links by checking "404 not found"

4. Local Link  opportunities
Local link opportunities are the links from the other website that focused on your area. There are many opportunities, here we will list some of the local link-building opportunities.
Check out the local Link Building opportunities.
Sites in your surrounding areas
Local magazines
Local business directories
A local community like Facebook or LinkedIn
Sponsorships or Local awards
Local connections like business meetings, the business group works better for local level link buildings.
5. Reach out to local influencers
If you know any local influencers in your place, try to reach them for a feature business growth. Request them to use your product or service for free and for them to share feedback about your products in their community. This type of local link building will help to increase the visibility in your place and help to reach more customers.
Final Words
Follow the local link-building tactics, to grow your business profile stronger with quality backlinks. Building a local backlink requires more effort and time than other SEO metrics but it is worth what you have spent. Get connected with backlink providers in your community to increase referral traffic to your website and to boost your website domain authority.
Author Profile

Jr. SEO Consultant, Blogger, & Content Specialist. Passion for writing in SEO, Digital Marketing & Tech-related Niches.