How to check if your blog is ranking for the target keywords?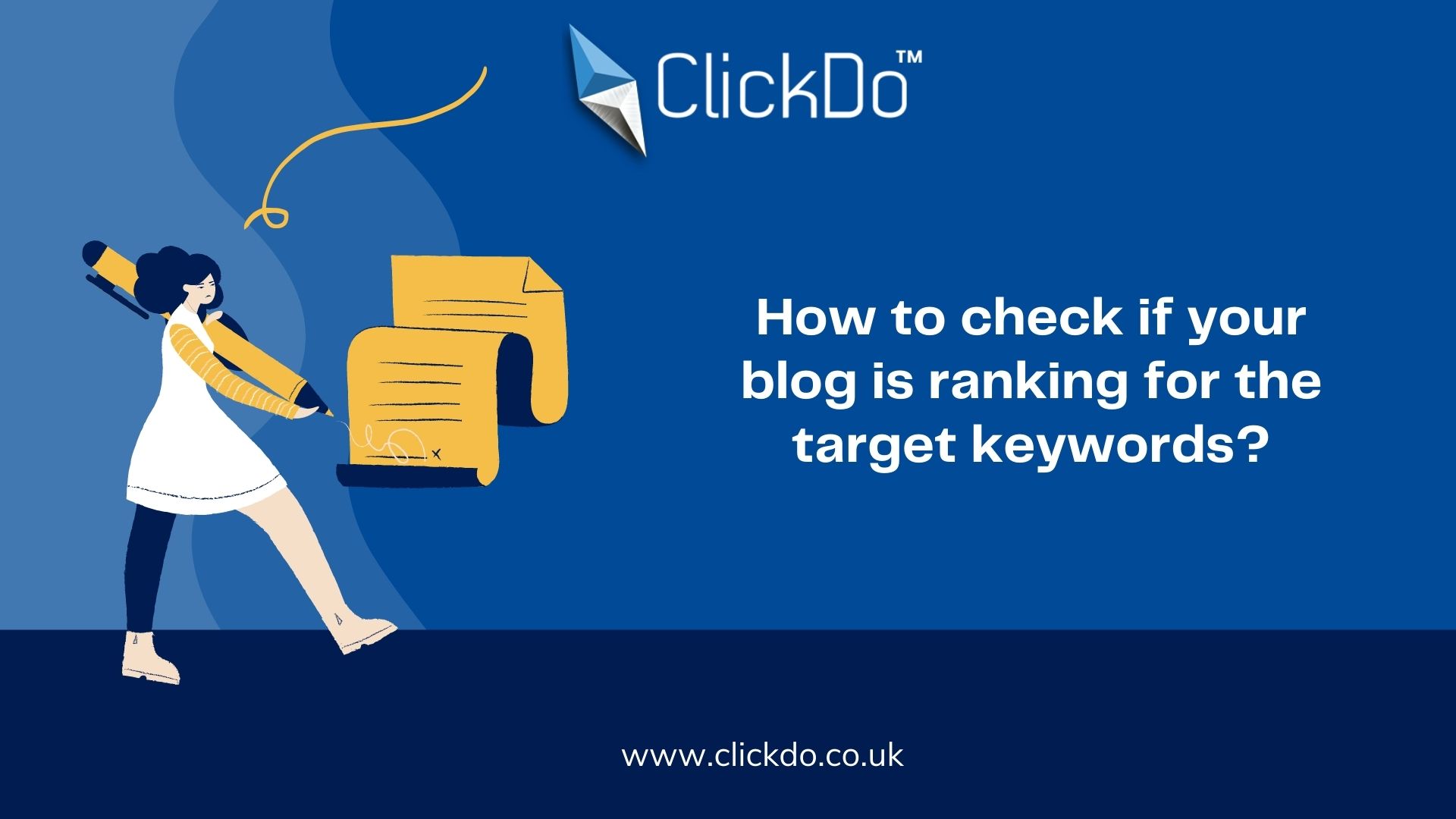 Keywords are the major factor for the web content and blog post, which plays an important role in ranking your blogs and content. So, ranking for the target keywords is matters. Some marketers check their blog ranking position by typing a target keyword in a Google search. But this method does 'not give accurate data and this is not an advisable method.
Tracking your keyword ranking on your website helps to figure out, how well your blog is ranking for the right targeted keywords. Without monitoring it, you can't find the right path for ranking your blogs for such targeted keywords.
Monitoring your keyword ranking and position tells you, which of your blog post brings more traffic.
In this blog, we will show how to check your blog post easily for the right target keywords and which tools you can use to monitor your keywords.
Why check keyword rankings?
If you follow our blogs which we have regularly published, you can clearly understand how to optimize your blog for the right targeted keywords. This will bring more traffic to your WordPress website. Sometimes your blogs might be ranking below the first two pages or maybe not comes in the first 10 pages. If you randomly check your blog, then you will surely miss out on some chances of ranking factor. To improve the SEO ranking as per the target keyword, stay focused on this guide.
Let's discuss how to check your blog ranking as per the keyword.
How to check the keyword ranking for your WordPress Blog?
Some of the free SEO tools like Yoast, SEMrush, Ahref are available to track the keywords ranking and its position. These tools are used for keyword research and are also useful to find the keyword ranking position for the blogs posts and websites.
SEMRush
Ahref
Google Search Console
1. SEMRush
SEMRush is one of the best SEO tools used for Keyword research. This tool is used to get the keyword rankings for all domains. Another advanced feature is you need not type the individual URL for each blog on your website. It will automatically fetch all the results with the URLs in that domain.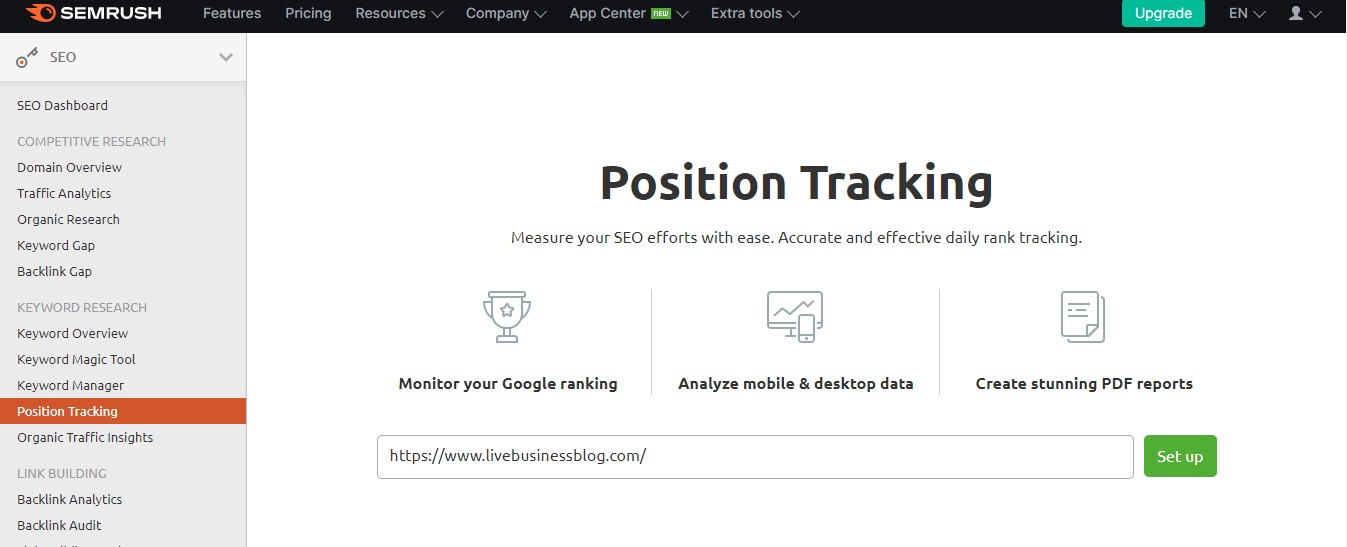 To view the organic search traffic of the keyword, simply enter the domain name in the SEMRush tool, and click on the organic search tab to view the full list of all ranking of your website and its ranking position.
You can sort it by its position, traffic, URL, and more. Also, you can export the results as a CSV file for future offline research. With SEMrush, you can also track the specific keywords and track those keywords' performance on your dashboard.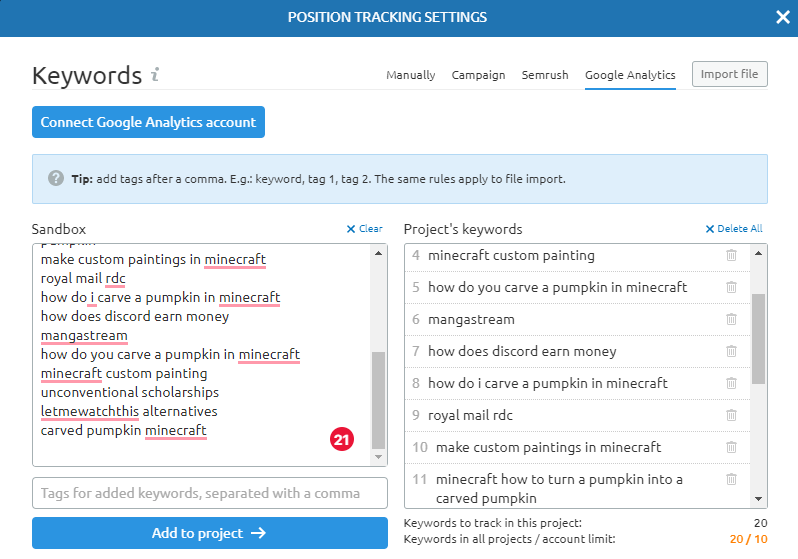 SEMRush does the same work for any domain, you can also track your competitor's domain and check for which keyword they are ranking for.
2. Google Search Console
Google search console is a set of tools used to help webmasters to improve their websites. To check your website performance based on the keyword, check out the below sessions.
In the Google search console dashboard, you can track a website's performance in search results, impressions, click-through rate, and more. You can also submit an XML sitemap which helps Google crawl bots to crawl your website.

To track your keyword position, click on the performance report and then check the average position of keyword rankings. Slightly scroll down to see the site ranks for each keyword. Here you can get detailed reports of clicks, impressions, and their position in search results.
You can also export this data into a spreadsheet.
3. Ahref
Ahrefs is another attractive SEO tool used by most professional SEOs. It comes with lots of advanced features and an excellent user interface. Ahrefs keyword research is used to find the less competitive keywords.
After entering your website URL in the search box, you will receive a complete report along with graphs and charts.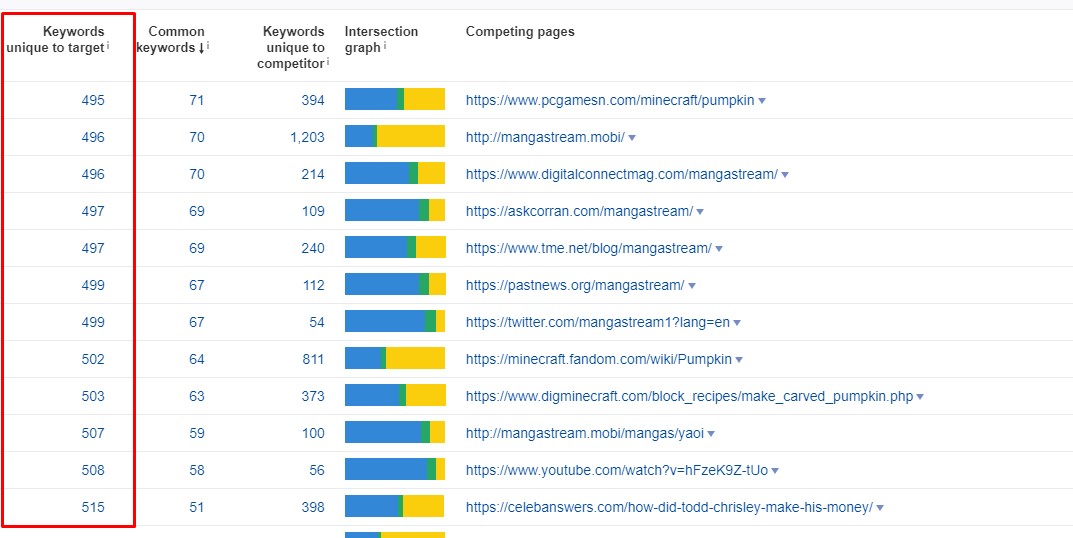 Here, you can find all your keyword rankings in a report. Along with the rankings, you can also, get the search volume and keyword ranking position, and more.
Conclusion
Once you have decided which keywords you will plan to work for, go ahead with that and create an article for that ranking keywords and optimize them better for the better ranking.
Author Profile

Jr. SEO Consultant, Blogger, & Content Specialist. Passion for writing in SEO, Digital Marketing & Tech-related Niches.
Share to spread the knowledge!