Tips to Optimize your blog now as a expert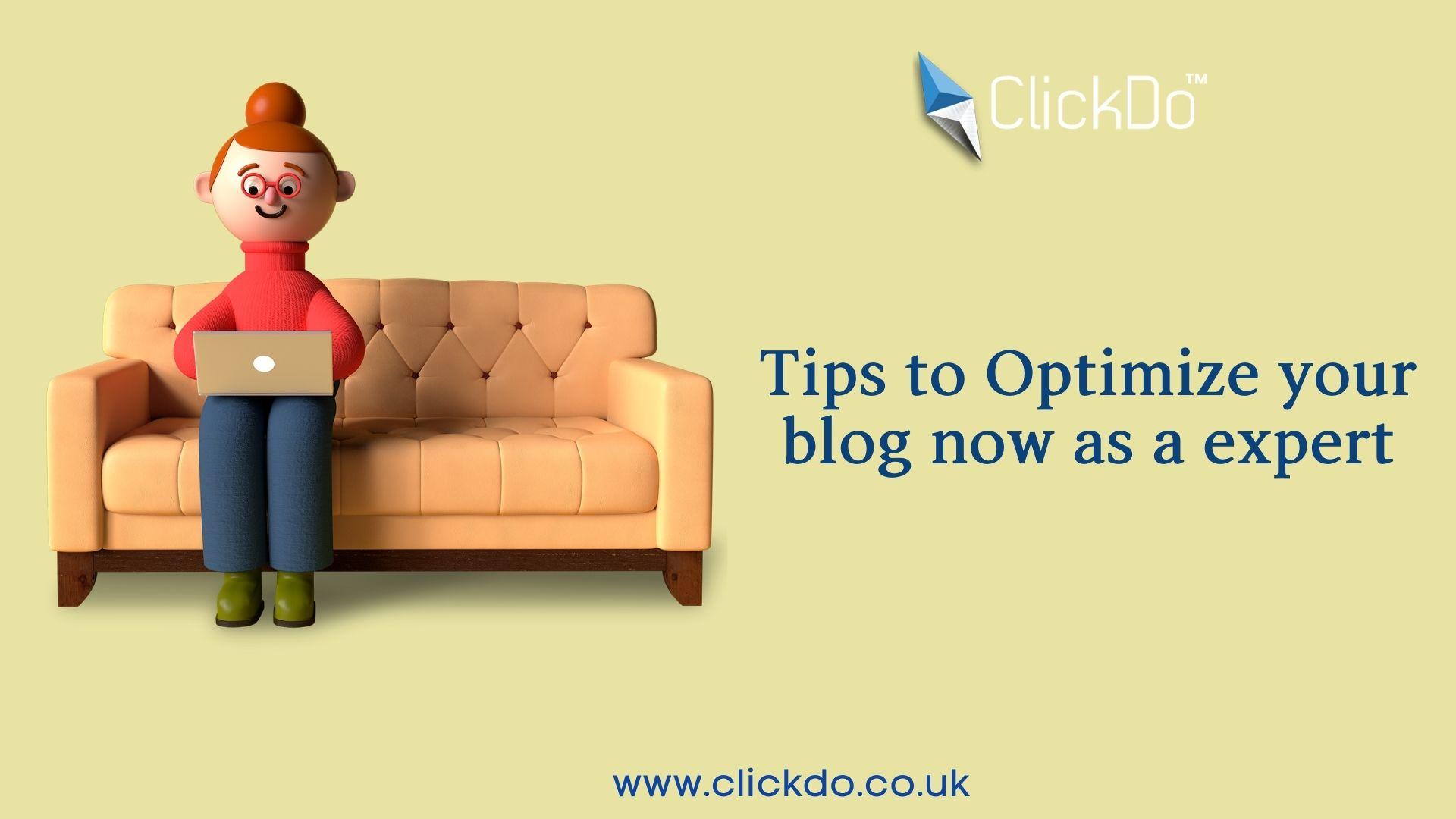 Search Engine Optimization generates more traffic to your blog, and it will help to rank higher in the SERP. To get better search rankings, you should create quality SEO blog content for your blog and optimize it with SEO techniques to get more organic traffic. Same as a website, SEO is also important for a blog to drive more traffic. Many websites get more organic traffic from its blog. A well-optimized blog improves search rankings. You can also optimize your old blogs to improve the site rankings of your website.
Blog writing is a special skill and to keep your reader engaged with your blog, you should build quality structured content and keep your blog more attractive by adding impressive visual images or videos. Once your visitors like your blog then they share it in their circle, surely this will help to get more rankings. To get more shares you should improve your writing skills and learn SEO. Doing SEO for your blog while creating is more effective, but you can also optimize your older post but doing SEO while publishing matters.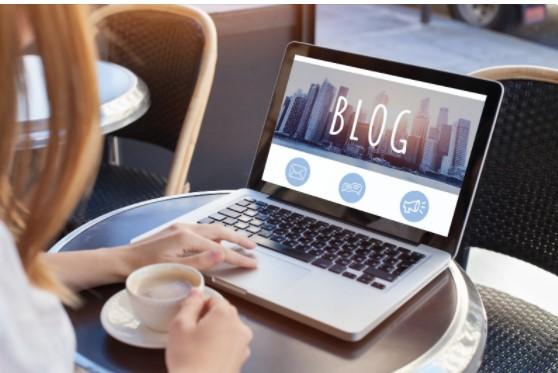 There are many tricks to optimize your blog to generate more traffic. Here we mentioned some of the SEO blog tips to optimize your blog as an expert and to improve the search result of your blog from the search engines.
1. Build your content with the proper keyword.
Many blog writers, especially beginners started to write a blog on a topic that they know, and they choose mostly their familiar topics. You cannot drive more traffic from this blog. You should write for users' interest by doing keyword research and get the topics that your users are searching for.
Keyword research is the technique used by blog writers and content writers to create SEO-friendly content and it helps to get the topic what your users are interested in.
Do keyword research and list out the top-ranking keywords to plan your blog content. Now write blog content by covering all top raking keywords. This will help to write blog content about topics that people are actually interested in. This also helps you to get new blog ideas and topics.
Keyword research tools are available to find competitive keywords, keyword position, and keyword competition.
 Use LSI keywords
 Use High volume keywords
 Use less competitive keywords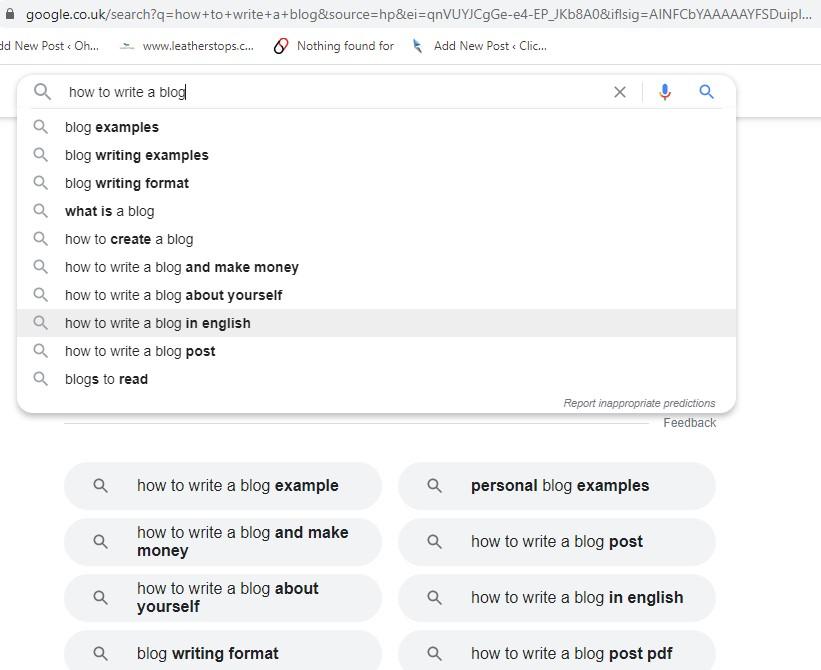 Use LSI keywords 
LSI keywords are the Latent Semantic Indexing keywords. This set of keywords are the exact match keywords related to your focus keyword. Finding LSI keywords are simpler, by using the Google Search Engine. Enter your focus keyword in Google Search and get the list of keywords by scroll down the results.
 Use High volume keywords
Use the keyword with high search volume in your blog content, which helps to rank your blog soon. Use the related keyword with a high search volume for your blog. Get the high search volume keywords by using the Google keyword planner and other keyword tools like Ahref. The volume refers to the total number of searches for the particular keyword.  The range of good search volume is between 1k to 10k.

Use less competitive keywords
Low competitive keywords help your blog to rank with low links. These keywords boost your website ranking. Find the less competitive keywords by selecting the keywords with low competition.
For more details to discover the keywords, check out our article https://www.clickdo.co.uk/keyword-research/ to do keyword research for your blog.
2. Make your Blog Title more Effective
The next thing is you have to choose a good title for your blog post. The title of the blog is more important to get more search rankings. Most of the internet users click on your blog with the title you gave.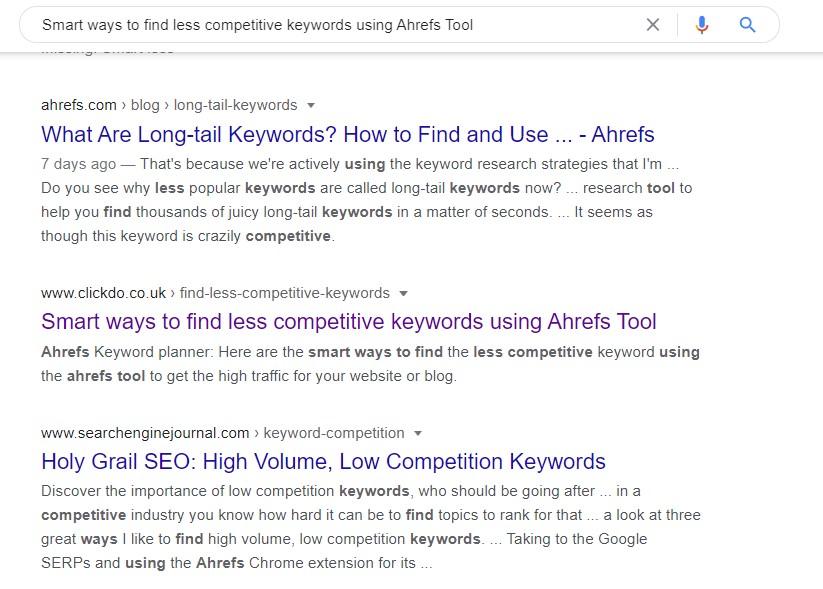 Make your blog title SEO-friendly by using the focus keywords in your blog title. Next to adding focus keyword, make your headline more attractive and catchier to get more clicks. Many SEO plugin tools, gives a title score that helps to improve your title for more clicks.
3. Give more Internal Links to your Blog
 Internal linking spice-up your blog by increasing the viewers. Giving an internal link from the new blog post to the existing older blog develop the contextual relationship between new and old posts.

How do give the internal links?
Internal links are the hyperlinks from one blog or page to another blog within the same domain. Now you can give the internal links by simply select the text and link the relevant post URL that appears below and click the link icon.
4. Add Images and Videos
 Search engine not only ranks your blog content, sometimes the images and videos you're added in your blogs rank higher than the text. Adding images and videos between your texts adds more value to your blog. Use quality images to your blog and always go for royalty-free images to avoid the copyrights problem. Use your own images like your photography or design a new image by using Canva. Make sure the images that you're added to the blogs are properly optimized for SEO. Check "How to optimize images for SEO ?" to optimize your image for blog content.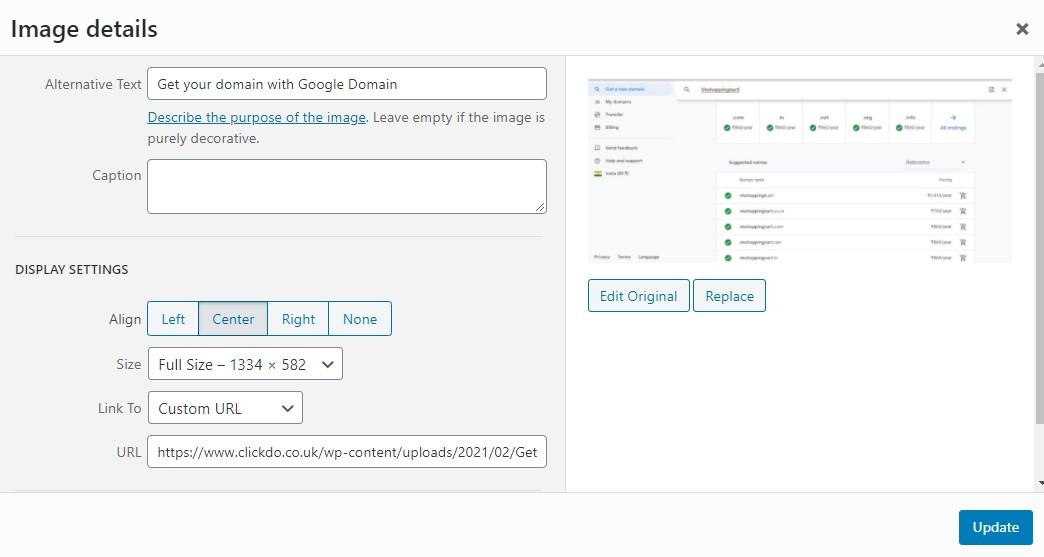 Videos are more effective than words and images bring more engagement. Slideshows and vlogs perform much better than the blog post. Don't add the videos directly to your blog post, it doesn't give any SEO value. Instead of that upload the videos to another medium like Facebook or YouTube and then get the embedded link.
5. Add a meta description to your blog
A meta description is adding a short description, meta tags, to your article. The main purpose of giving a short description and meta tags is to make a search engine crawler to aware of your blog content.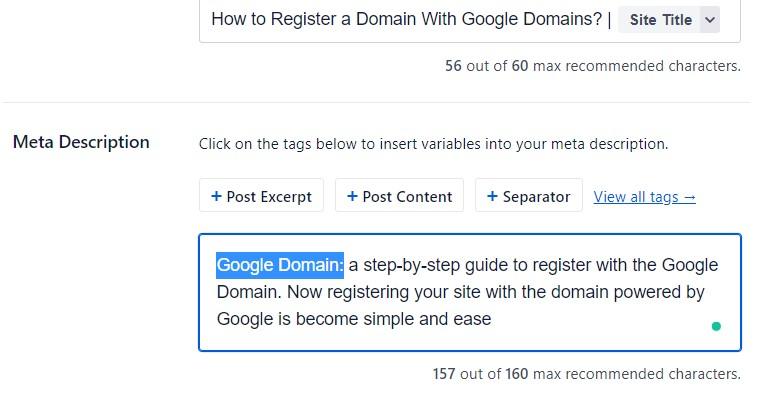 The limit of meta-Description is 160 characters. In 160 characters you should add one focus keyword for a better search.
6. Make your content simple and have a good readability score
User-friendly content with a good readability score makes your article rank higher. Good content makes the user spend more time on your blog.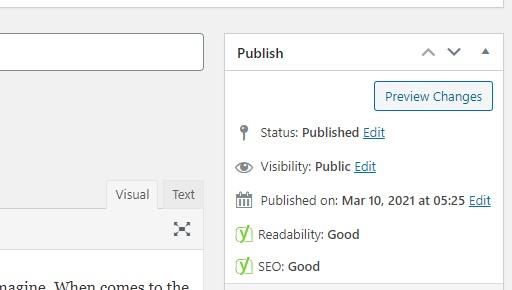 To increase the readability use impressive sentences, attractive phrases, and use nice images between the paragraphs. All in One SEO plugin and Yoast SEO plugin  helps to analyze the readability score of the article, and the too like Grammarly helps your blog content free from the grammatical errors
Share to spread the knowledge!