Best WordPress Plugins for Bloggers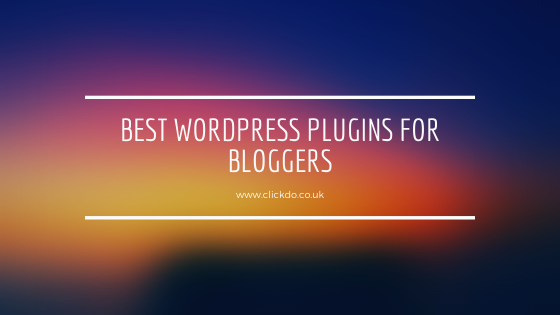 Top-rated WordPress Plugins for bloggers
One of the major concerns of bloggers is how to increase the traffic and rank higher on SERPs. While there is no easy and definitive answer to this question, there are certainly some strategies that can increase the probabilities of attracting more visitors and improving the SEO potential of your site.
The best thing is that you don't have to exert any manual efforts as there are several plugins in the market that make thins easier for you by automating the process and offering you better more precise performance.
We are going to present a list of 5 different plugins that allow you to get better rankings and build more audiences:
Google Analytics WD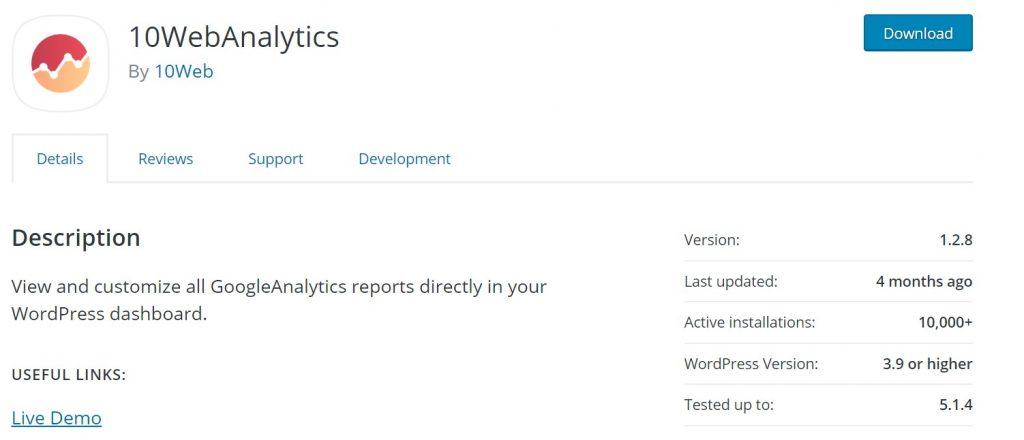 Google Analytics WD enjoys an authoritative position for obvious reasons. As a Google product, it is strategically designed to align best with the latest Google's guidelines. Moreover, its intuitive interface, easy processes, and efficient functionality make it equally useful for beginners as well as advanced users.
Google Analytics offers you a reliable way to monitor your site traffic, and generate comprehensive reports based on multiple metrics. It enables you to see the individual performance of each webpage which helps you to decide the top-performing pages and those with the low performance and plan your digital strategies accordingly.
The Google Analytics WD plug-in pulls all the related information into the WP admin panel in a friendly visual format so that you can see the entire information without leaving your digital workspace, i.e., dashboard.  It brings you the report of your recent traffic which allows you to take relevant actions to align with the latest developments in your traffic scenario like increased penetration in new geographies or other vital changes in demographics.
Furthermore, it also adds WP-oriented functionality, for instance, generating a performance report based on specific criteria like users, tags or posts. Such reports help you to design/modify your blogging strategy more precisely for optimum results.
All in One SEO Pack
As the name suggests, this plug-in offers you a suite of automated services for managing multiple SEO aspects that improve your blog's ranking on SERPs. It can create SEO friendly Meta Tags for your posts/pages, change URL formats to meet SEO guidelines, and does a few other key tasks to add more SEO value to your webpage or posts.
One of the major challenges for the blogs is the issue of duplicate content. The things become more difficult if you are regularly publishing posts on the same niche. With the help of sophisticated functionality, the All in the new SEO pack also relieves you from this issue and saves you from losing your rank. Based n your strategy you can also set/modify the META description and keyword to generate more SEO oriented keyword information which actively helps search spiders to index your site efficiently and gain higher SERPs ranking.
The best thing about this plug-in is that it is equally beneficial for the beginners as well as advanced users. While the former need to just install it to steadily improve their ranking the latter can explore more advanced features and use them to further fine-tune their strategy for optimum performance across multiple SEO aspects.
If you wish to save the time and efforts on your SEO strategy while enjoying optimum results, then this is the best plug-in for you.
OptinMonster

Converting visitors into regular subscribers plays a key role in defining the popularity of your blog but it seems to be an uphill task. OptinMonster empowers you to do the task more easily and efficiently.
As per some of the studies out of every 10 visitors, only 3 visitors are likely to return to your site which means that you have to take proactive steps to turn first-time visitors into subscribers if you want your blog to succeed. OptinMonster does all the heavy lifting and thus makes things easier for you
This plug-in enables you to track and understand user behavior and send them an optimized subsection message just before they close your site. So you can remain in contact with the visitors who opt for an email subscription.
Using the right communication strategy you can build rapport with them and may eventually convert them into the regular audience. It not only allows you to convert first-time visitors into regular audiences but also makes it easier for you to understand the causes behind lack of returning visitors and optimize your site accordingly.
Yoast SEO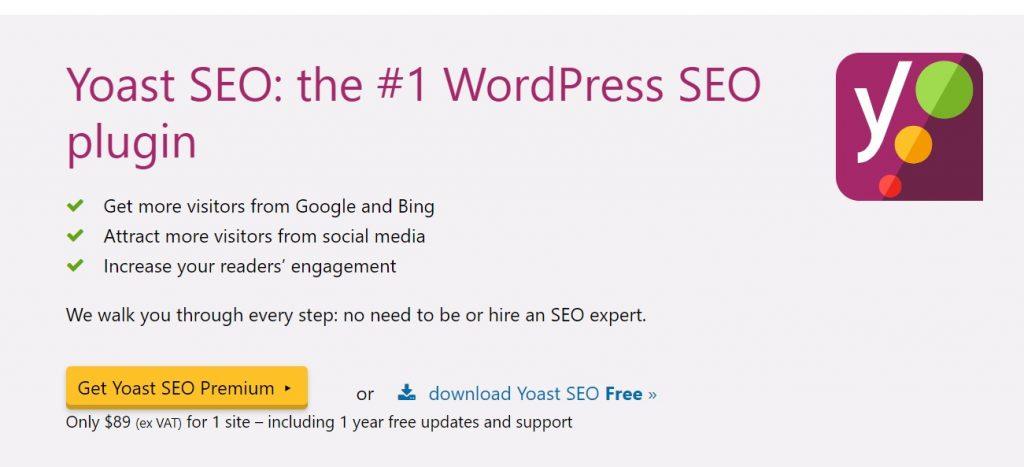 Yoast plug-in is a highly reputed SEO plug-in that combines a comprehensive arsenal of powerful SEO tools to make your blog search engine friendly and improve your SERPs ranking. Along with Meta tags, you can also add more advanced SEO specific features like XML sitemap and breadcrumb navigation.
The best thing about the plug-in is that it allows you the review of your site's SEO so that you can understand the crucial gaps and take required action for optimum SEO performance. Thus it extends your control over the SEO compatibility of your website.
There are multiple logical parameters on which Yoast plug-in works to assess the SEO compatibility of your content and offers you the high-value advice and precise recommendations to optimize your content to maximize its SEO potential.
Google Sitemap Generator
Google sitemap generator adds purpose-specific XML sitemaps that allow you to structure your site in such a way that it can email by reading by search engine crawlers. It makes it easier for crawlers to index your site which increases the possibilities of gaining good ranking during relevant search queries. It increases visibility and can improve your ranking over a reasonable period.
The plug-in also allows you to exclude those URLs that you don't wish to b indexed by search engines.
You just need to install the plug-in and you are good to go. There is no need to initiate any separate setup process. When you will ad any fresh content the search engines will automatically be notified.
Now, the time for the Bonus……
Your website design plays a very important role in the popularity of your blog. Awesome design, guided navigation, and neat design make your site search engine friendly and attractive for the netizens. For that you need a powerful plugin to give a unique character to every web page.  One such plugin is PageLayer
Page Layer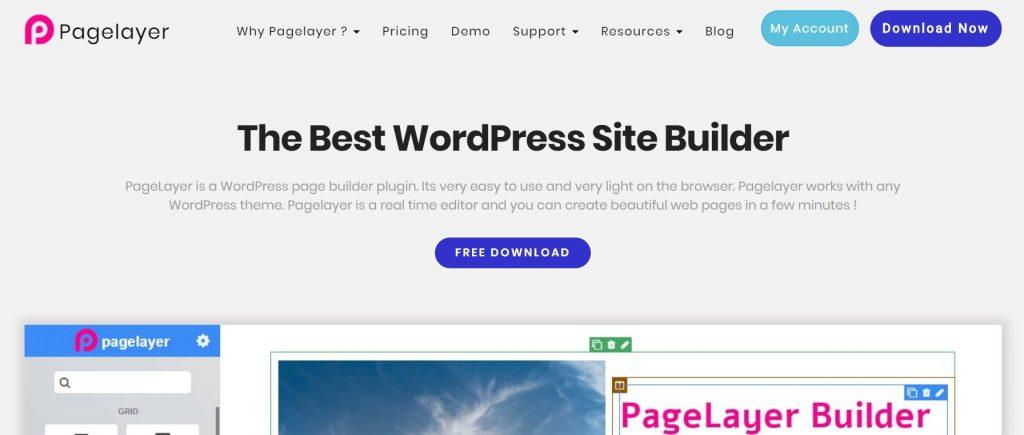 The plug-in takes customization to the next level by offering your easy drag and drop editor and a friendly user interface that can further be customized to meet your working preferences.
Other features like responsive designing, inline editing undo/redo options, and real-time inline editing further extends your creative dimensions allowing you to fully personalize your website design to meet with your specific creative objectives and leave a desired impression on the clients.
Moreover, the highly sophisticated tools for images, animations, and styling enable you to add a fine creative streak to your entire website to highlight its visual appeal. PageLayer keps on frequently launching new versions for better performance and security patches as per the latest security threats. It assures better productivity and higher security.
If you still want any additional feature then you can select from a wide array of purpose-specific widgets ranging from basic widgets to premium ones. All these features and capabilities make PageLayer a perfect option to create unique websites that not only attract the users but also keep them engaged and can also improve the click-through rate. You can even create marketing, business-oriented pages/sections like landing pages, CTR and promo pages. It can go a long way in increasing the sales potential of your blog which is a big plus for sales-oriented bloggers whose primary source of income is affiliate marketing.
Conclusion
For any blogger, it is very important to increase visibility and attract more traffic. However, it can be a very tough task given the high competition in the industry. Fortunately, different plugins make things easier for you by automating the time consuming manual tasks without compromising on the performance.
In this blog, we have presented a list of such plugins. The readers are advised to carefully read the reviews of these plugins before using them or purchasing a paid version.
Read more:
Best Web Hosting for Small Business
Author Profile

I'm an SEO Analyst and blogger outreach expert at ClickDo Ltd. & Expert at Building High Authority Local Citations, Also, I help Business Owners in the UK by flooding more Leads to their Business by ranking their website on top of Google for potential Keywords.

I'm an author and enjoys writing UK business blogs to help promote UK businesses online. You can also contact me for guest posting services as I manage over 100 top UK business websites.