5 essentials for your Social Media Business Strategy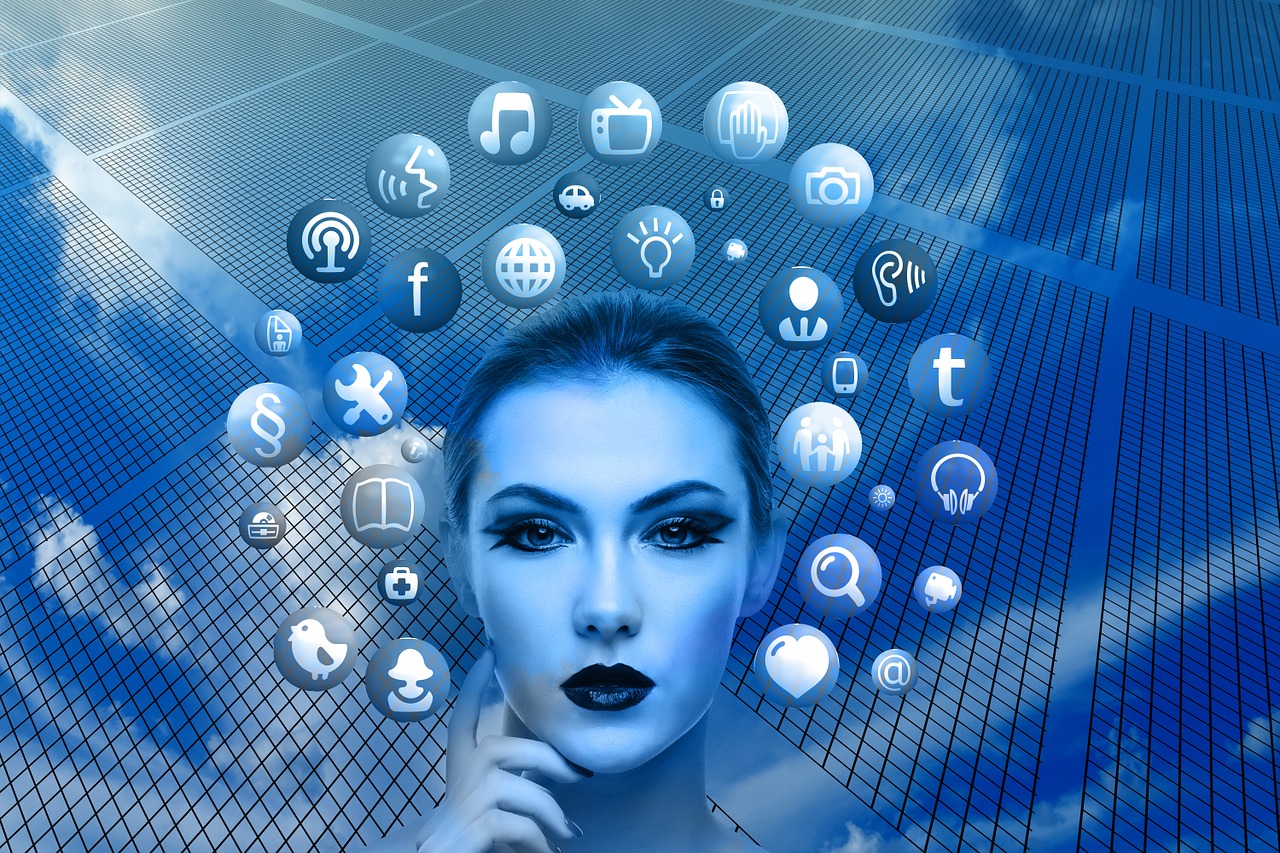 Instagram is becoming a very competitive platform for businesses to reach out to their target audience and increase their brand awareness, so it is vital to create a strategy that will help you stand out and reach further than your competitors by using the platform effectively.
It is still known to be one of the most cost-effective ways to promote your product or service, but I will show you how to maximise your traffic organically.
5 very important elements
The top 5 social media elements you will need when planning your Instagram strategy.
I will let you in on a secret that not many people know about and what I use to reach the maximum traffic without paying a penny. That secret is CHECT – it may not make any sense to you now, but it will make sense very shortly.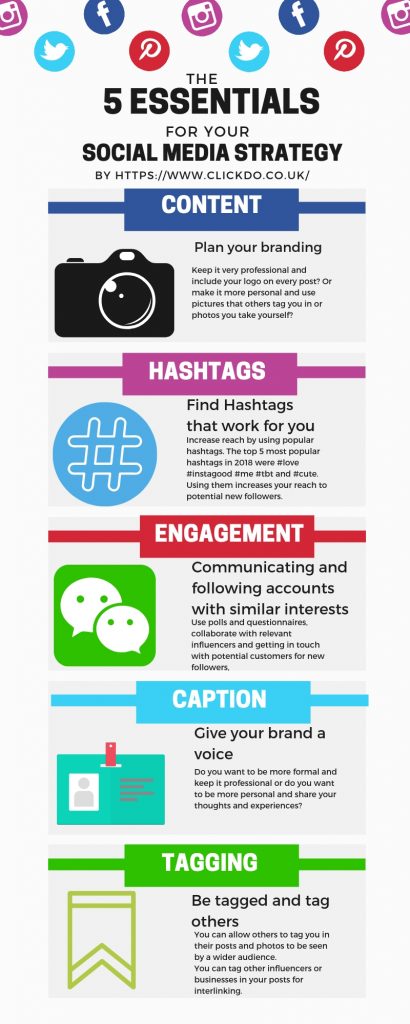 CHECT is an acronym that helps remember the 5 key elements to take into consideration when planning an Instagram Strategy. It stands for Content, Hashtag, Engagement, Caption and Tagging:
1.Content
Instagram is a visual platform so making sure that your feed is consistent and on brand is important, because it's what people first see when they click on your profile. I would suggest writing up a strategy first of what it is that you want your brand to look like.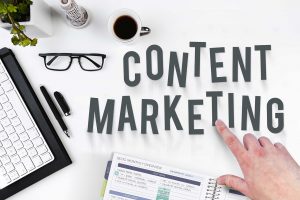 Do you want to keep it very professional and include your logo on every post? Maybe you want to make it more personal and use pictures that others tag you in or photos you take yourself?
If you decide to use your own photos make sure that they are good quality, you don't have to invest in an expensive camera as a smart phone can take good quality photos, but bear in mind that even adding too many filters or over editing it can make the picture pixelated.
Plan how often you want to post and whether you want to post once a day, twice a day, every other day or once a week. This is something that you can measure yourself over time, as it works differently for different businesses. However, if you take weeks without posting, people will start to unfollow or lose interest.
2. Hashtags
These days you hear people talking about hashtags everywhere, but how important are hashtags really?
For starters, they increase reach depending on how popular the hashtag you're using is.
The top 5 most popular hashtags in 2018 were #love #instagood #me #tbt and #cute, so whenever you used any one of these hashtags it meant that it was more likely to be viewed by someone who isn't following you. Location tags increase engagement up to 79% so not only do people get an idea where your company is based but it also gets viewed by new audiences as that is the primary goal for using hashtags.
Research has shown that posts with at least one hashtag have an average of 12.6% more engagement, 30 is the maximum but from experience 11 seems to be the most effective amount to use on posts.
If there's a hashtag people are interested in, they can now follow the hashtag on Instagram as if it was a profile account. So anytime someone uses that hashtag on their post it will be viewed on their feed, this is a good method to target you audience.
You can also create your own hashtag for people to use, so their pictures can be features on your page. This is the online 'word of mouth' method, where people will see the hashtag and find out more about it through others.
3. Engaging
It's all about engagement, one of the fastest ways that I grew my Instagram was through engaging with the community, following accounts that had similar interests to the posts that I was sharing. In your case, it means engaging with your target market and influencers. There are various ways you can engage with your current followers; through your story using polls and questionnaires to get to know more about your audience. But also collaborating with relevant influencers and getting in touch with potential customers for new followers, these are considered 'quality followers' meaning they are more likely to convert into customers.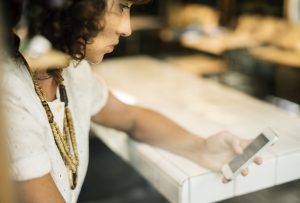 You can also engage by adding educational videos, taking videos of you or someone else using your product with step by step guides as it's a great way for people to learn more about your product. If it's a service you offer, it can apply to you too by recording a video of you giving the service to your customers. A dentist can do a short video of whitening a patient's teeth for example, it's educational and you start to slowly create that trust with your audience.
4. Caption
The caption on your posts allows your brand to have a voice and to display how you want to come across on Instagram. Do you want to be more formal and keep it professional or do you want to be more personal and share your thoughts and experiences? Perhaps you choose to keep it short and to the point, keeping it only informational. It's totally up to you how you want to caption your posts, but consistency is key.
There is no wrong way to caption a post (providing it's not offending anyone) but creating rules about how to caption posts is important, as in the future you may want to delegate this responsibility to someone else. This way they will have clear guidelines, as it is practically the voice of your brand.
5. Tagging
You will find that at some point, your customer will upload a picture and tag you on it, it's always best to ask first if you could use their picture and then mention them on the caption to give credits. This is an easy way of using content without creating it yourself, although don't forget rule number 1: it still needs to match with your theme and be consistent with your feed.
When you upload your own content it's useful to tag other relevant profiles, for example if you are a café based in London, you can tag popular London pages so that you get a chance to be featured. But also, when people are looking at their tagged photos, they can see yours too, thus reaching out to new audiences.
Planning your social media marketing strategy is an important element of your business' online success. At ClickDo we can offer our support with this as we're social media experts. If you have any further questions about planning your strategy for your business, please don't hesitate to get in touch with esmiralda@clickdo.co.uk .
Author Profile
Latest entries