5 Smart Ways to Increase CTR for Organic Search Results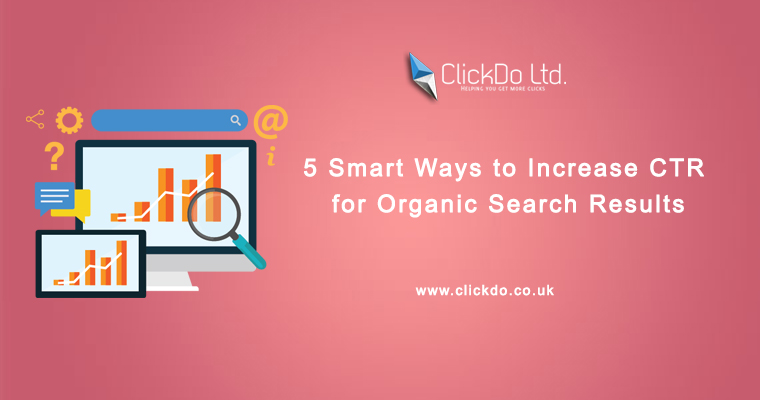 Ranking on #1 for the potential search terms is always a tedious process. Here let's find some smart ways to increase the CTR for your webpage even it ranks on the top five search results of Google.
Have Numbers in Title Tag:
You should be smart enough to understand the user's behaviour and update the title tags which make the users click on it. Try to add some words like "5 Proven ways", "3 Smart Ways", etc.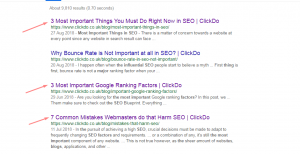 Title tags with this kind of phrases will help you get more clicks even when you rank on the top five search results of Google.
Target Long Tail Keywords:
Be strategic always and try to rank for some long tail keywords. This will help you get more clicks. When people search for the long tail keywords, they tend to click on the links which have the same title as their search keyword.
Implement Structured Data:
Structured data implementation to the website like Review schema or the article schema will increase the Click Through Rate (CTR), Having reviews stars on the SERP or the posted dates will help you get more clicks.
Make the Description crispy:
Write the meta descriptions for the users and not for search engines, Don't try to stuff the keywords in the meta description, just make it relevant to the content present in the webpage.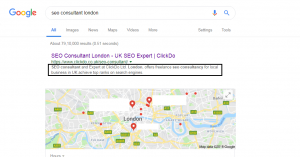 Crispy meta descriptions will make more users to click on the link and visit your webpage.
Optimize the URL:
Users will also look into the URL's before visiting the web page. Hence optimize the URL and remove the special characters, numbers, page Id's, etc which won't make any sense to the users.
Thus these are some of the smart ways by which you can get more clicks for your web page on the SERP. We at ClickDo optimize the websites and help the business owners in the UK to get more organic traffic for their sites from Google.
Author Profile

I'm an SEO Analyst and blogger outreach expert at ClickDo Ltd. & Expert at Building High Authority Local Citations, Also, I help Business Owners in the UK by flooding more Leads to their Business by ranking their website on top of Google for potential Keywords.

I'm an author and enjoys writing UK business blogs to help promote UK businesses online. You can also contact me for guest posting services as I manage over 100 top UK business websites.
Share to spread the knowledge!